On Friday, with exactly zero words of explanation, Ariana Grande deactivated her Twitter account. Before we go any further/everyone reading this devolves into a living version of the 😱 emoji, let's pause to make it clear that Ari's Instagram is still up and active. Feeling a little better? Good. Now back to Ariana's sudden and abrupt departure from Twitter.
According to People, Ari's Twitter came down on Friday afternoon and speculation about the reason for the change began pretty much immediately, with theories ranging from it being a reaction to cyberbullying to Ari laying the groundwork for the announcement of a big new project. As of Sunday afternoon, the account is still dark: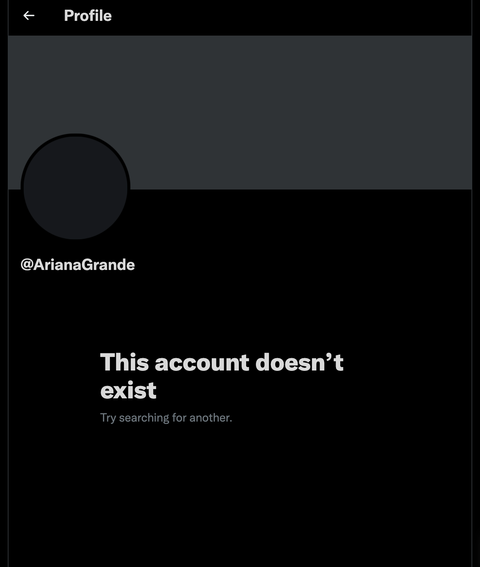 Although Ariana's Instagram account is still live, she hasn't directly addressed her Twitter situation there. She did, however, share some Christmas wishes for fans on her IG Story, writing, "Happy merry!!! Thinking of you all and wishing you the warmest, happiest and healthiest always. 🙂 Love you so very much."
Ariana also shared a very serious message about the importance of practicing empathy and being thoughtful about what others might be struggling with during the holiday season, which could *possibly* hint at why she decided to take a break from Twitter.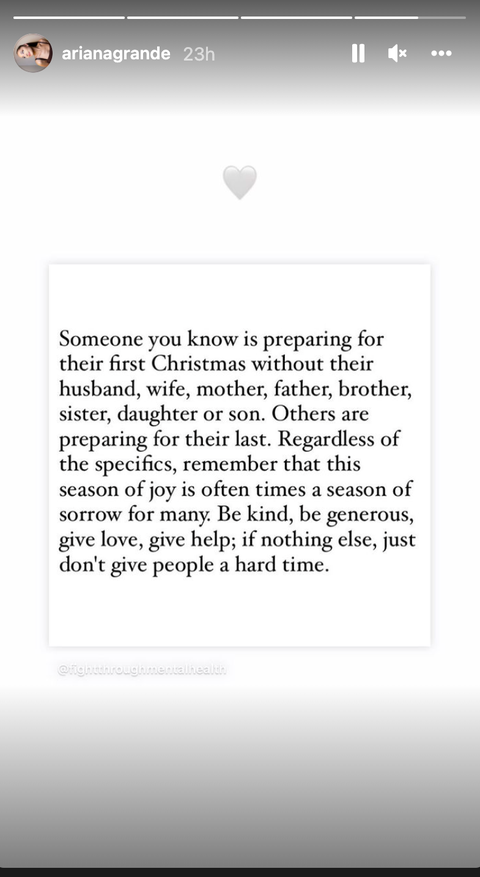 Of course, she also shared a pretty random picture of a socks-and-sandals-clad foot (possibly belonging to her husband, Dalton Gomez) in the snow, so who knows if we should be reading too much into her IG Story posts' potential relationship to her Twitter deactivation.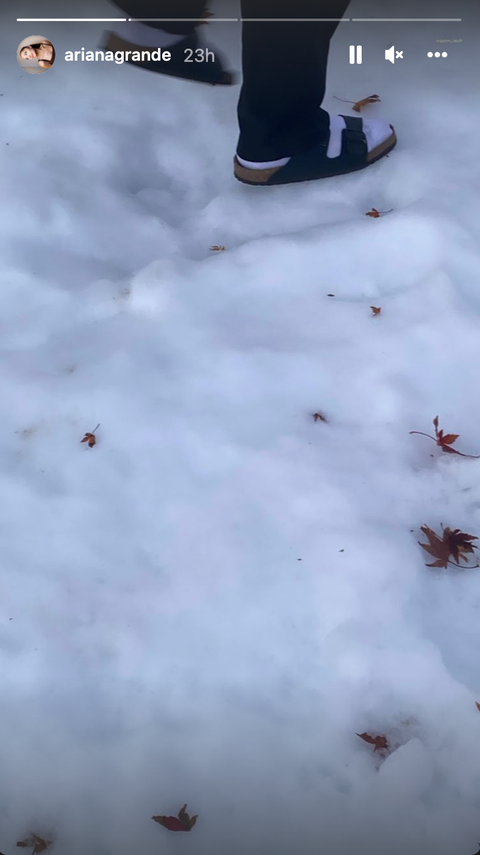 Whatever the reason, Ariana's decision to delete her Twitter has fans pretty damn concerned about her wellbeing/current mental and emotional health:
Source: Read Full Article