ARTICLE HIGHLIGHTS
'The Barefoot Contessa' star Ina Garten has never been shy about her love of Paris
Everyone should read 1 book before they go to the City of Lights
Where Ina Garten goes when she is in Paris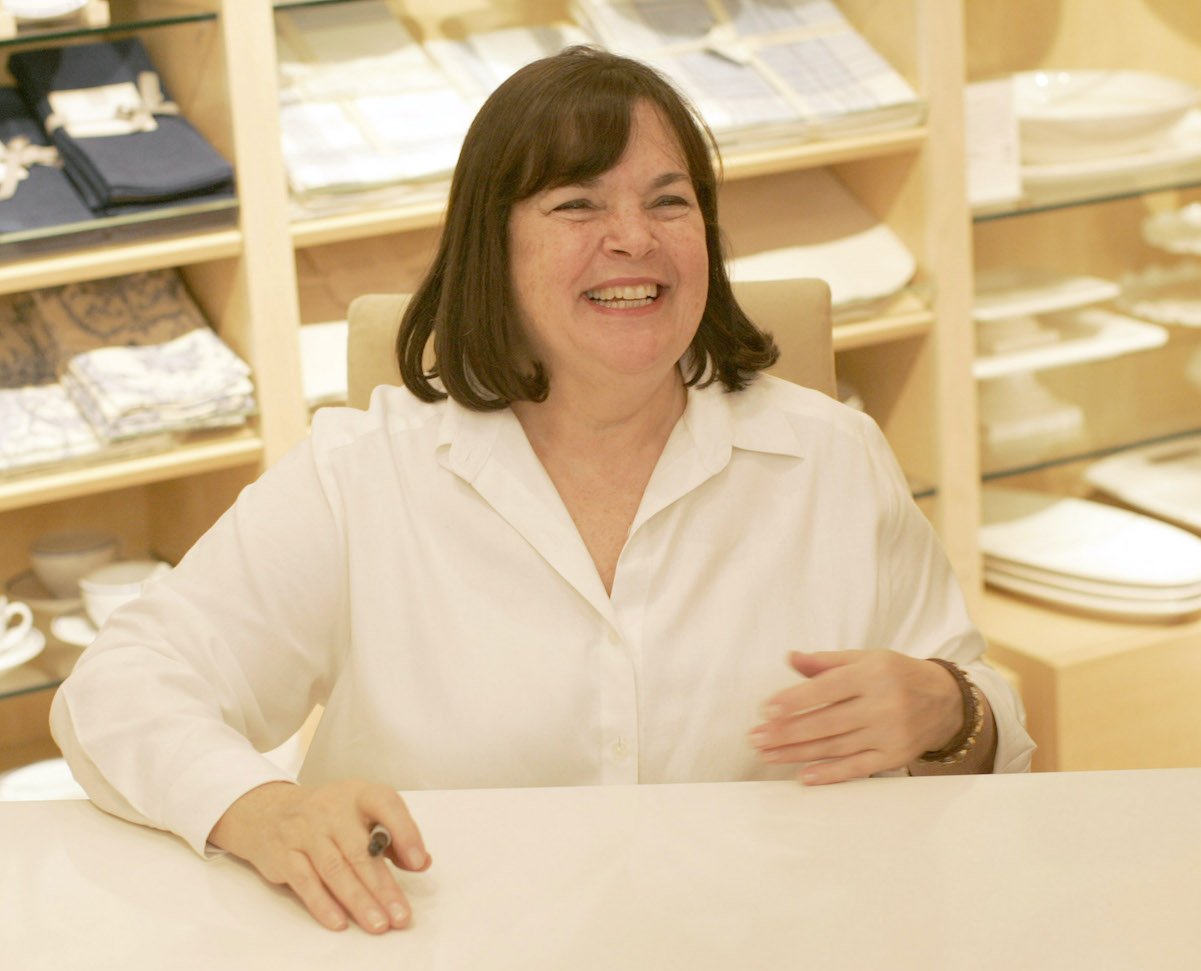 Barefoot Contessa star Ina Garten is known for her love of Paris. Just as much as she is for her Hamptons barn, her husband Jeffrey, and her amazing recipes. The Food Network star loves the city so much that she bought an apartment there and has tasted her way through the city.
According to the "easy entertaining" guru, before you visit Paris there is one book you must read.
'Barefoot Contessa' Ina Garten wrote her own book about French cooking
Garten has written numerous cookbooks over the past two decades. The French capital city inspired one of the earliest in her career – Barefoot in Paris: Easy French Food You Can Make At Home.
The book shows off Garten's love of Paris and its outdoor markets and the little shops. The bakeries, fromageries and charcuteries. It's a celebration of French food, and features recipes like Hearty boeuf Bourguignon served in deep bowls over a garlic-rubbed slice of baguette toast.
Ina Garten loves the 'everyday things' in Paris
Garten says that she's "never had a day in Paris" that she "didn't like." She used to visit the city for just a week on vacation, and she would always go to the street markets.
"Everyday things in Paris are wonderful," Garten told Fodors. "It's walking down a tree-lined street; going to the parks, the street markets, and the places to buy bread; sitting out at a café; going to the museums; or just taking a walk along the Seine. It's just an incredible city."
'The Food Lover's Guide to Paris' is a must-read
For anyone who is "really interested in food," Garten says there is one book that's a must-read before visiting Paris. But, it's not her own book Barefoot in Paris. Instead, Garten says there's another book that she never leaves home without.
"However, for anyone going to Paris, I thought I would compile a list of my favorite places—the ones I visit over and over again. If you are really interested in food, the most indispensable resource is Patricia Wells's book The Food Lover's Guide to Paris. I don't leave home without it."
Ina Garten reveals the 'best things in Paris'
Since buying her Paris apartment on Boulevard Raspail, Garten has had the chance to check out the neighborhood markets and develop a list of her favorite places. She says that she lives "between three things that I think are the best things in Paris."
She says those three things are: "the bread bakery Poilâne, the cheese shop Fromagerie Barthélemy, and Bon Marché, a huge specialty food store that's amazing." Garten also loves the Le Marché Biologique.
"Biologique means organic. On Sundays, it's an organic market. There's a guy who makes potato pancakes. They have all the produce and cheese and everything you can imagine in a market, including an American guy who makes muffins," Garten says.
'The Barefoot Contessa' star says these are her favorite things to do in Paris
For anyone looking to enjoy some of Garten's favorite things to do in Paris during the day, she says to take a taxi to the flea market and have lunch at Le Soleil. Then, go to Muriel Grateau, a discount outlet that has "markdown tableware, mostly dishes and glasses."
"Go to the Louvre. Go to the Musée Des Arts Décoratifs and then have lunch at Café Marly out in the sun," Garten says. "It's on the terrace of the Louvre. Walk down Rue de Rivoli to Galignani, an English and French bookstore. And then take your new book to the Tuileries and sit down in one of those chairs and read."
The Barefoot Contessa airs Saturdays on The Food Network.
Source: Read Full Article