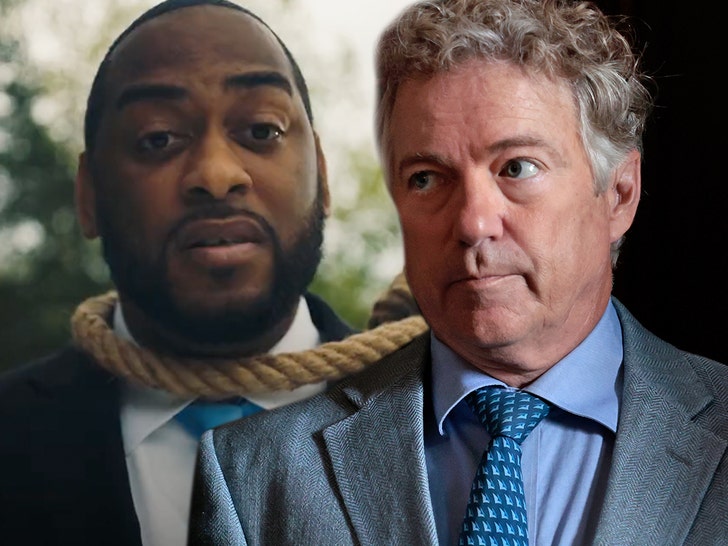 Charles Booker — a Black candidate running for U.S. Senate in Kentucky — put a rope around his neck in a startling campaign ad … which takes aim at Rand Paul.
Booker's new video focuses heavily on lynching in the South, historically … even using an actual noose hanging from a tree that he fastens around his neck as he narrates.
CB mentions how Kentucky used to rely on lynching as a tool of terror against African-Americans — which is why he finds it so meaningful that he's the first Black Kentuckian to win the Democratic nomination to take on Sen. Paul in a race coming up in November.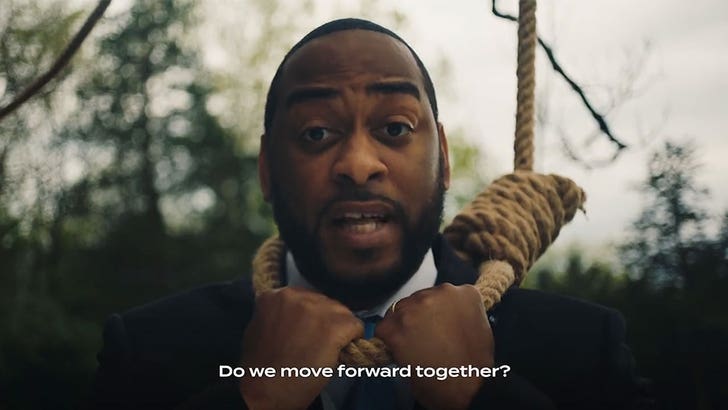 He lists some of what he considers dubious positions Paul has taken … like comparing expanded health care to slavery, opposing the federal anti-lynching act — which has since become law — and allegedly saying he would've "opposed the Civil Rights Act" of 1964.
That last claim isn't entirely accurate — Paul has, indeed, made controversial remarks on the CRA … but it's perhaps a bit more nuanced than how Booker's characterizing it here.
At any rate, Booker likens beating Paul in the general election to getting the noose off his neck … suggesting the two go hand in hand. Sen. Paul hasn't responded just yet.
Source: Read Full Article