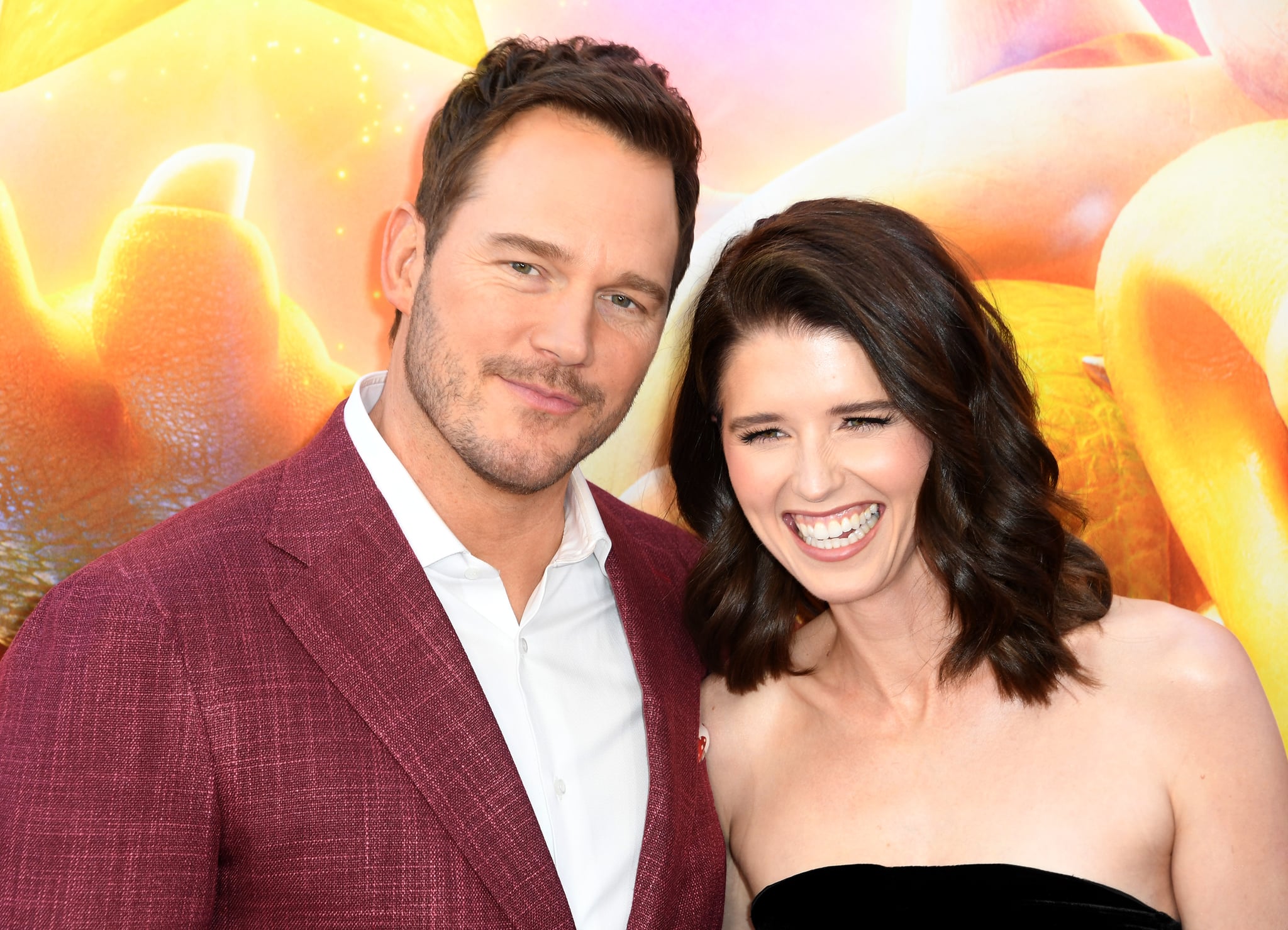 Just a few weeks into 2019, the first big celebrity engagement news of the new year broke: actor Chris Pratt revealed he had proposed to girlfriend Katherine Schwarzenegger, the author and daughter of Arnold Schwarzenegger. The couple had been dating for less than a year when they made their big announcement, and aside from a few photos snapped of them together, they'd pretty much kept their relationship details private.
In June 2019, Pratt and Katherine tied the knot. A year later, in August 2020, the couple welcomed their first child together, a daughter named Lyla, who was later joined by her sister Eloise, who arrived in May 2022. Lyla and Eloise are siblings to Pratt's son, Jack, from his previous marriage to Anna Faris. Since Pratt and Katherine will be celebrating their fourth wedding anniversary this year, there's one detail that has had many wondering from day one: How exactly did this couple meet in the first place?
As it turns out, Pratt and Katherine owe their relationship to none other than her mom! Katherine's mother, journalist and author Maria Shriver, reportedly was behind the couple's meeting. "Maria helped set them up," an anonymous source close to the couple told People in June 2018. Shriver and Pratt had some mutual friends, which apparently led Shriver to reach out and try to set him up with her daughter.
Pratt opened up about meeting Katherine during an appearance on "The Drew Barrymore Show" on April 4. "I met Katherine, now it's been five, maybe six years ago," he said. "There was a moment in my life that I was really struggling and felt really broken. And yeah, it was like coming to, for me, my own journey, like finding a higher power and leaning on that and being like, 'Please save me.' And then feeling saved. And then shortly later, meeting the woman of my dreams."
"We met at a church," Pratt added. "I was kind of sneaking some glances and I'm like, 'Who is that? I wonder who that is.'" However, Pratt said they didn't start dating right away. "We met there and then later on ended up going out," he explained.
Katherine was Pratt's first public relationship following his split from Faris. Back in 2017, Pratt and Faris announced their separation after nine years of marriage, and their divorce was finalized in early 2018. The former couple share custody of Jack, and it seems like Katherine quickly integrated into their family unit: she and Pratt, along with Faris and her husband Michael Barrett, all took Jack trick-or-treating together on Halloween in 2018.
Source: Read Full Article