Cult Classic 2000s Movies That Deserve A Reboot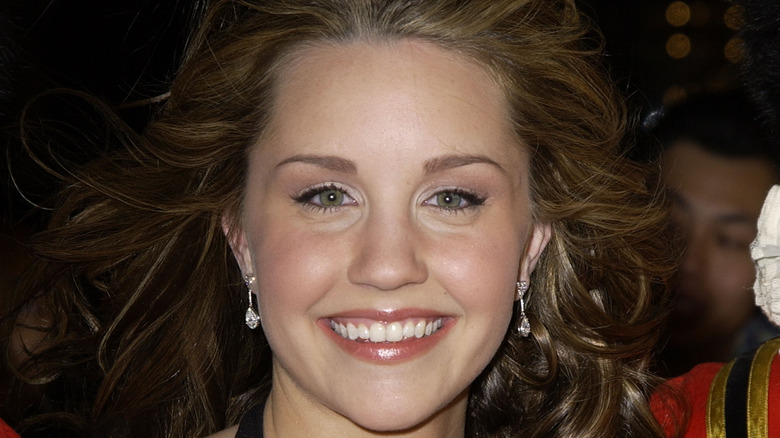 Within the past decade, films and our TVs have been flooded with sequels, reboots, and spin-offs in every corner. Some of the most notable film reboots include, "A Star is Born," "Man of Steel," "True Grit," and "It" (via Best Life). Prepare yourself for this statement, but the 2000s were literally 20 years ago. Disturbing because every day has felt like 2010 for the past decade, but it's fine! Stuff from the 2000s keep coming back around to today, such as button-up cardigans, velour tracksuits a la Paris Hilton's heyday, and even 2000's pop punk songs (via Insider).
The thing is, people love the 2000s for the fashion, films, and general good vibes it emitted. Along with everything the decade had to offer, the films were amazing. The hits became classics and the flops ended up being cult favorites. However, almost two decades have passed by and some films deserve a reboot more than others.
Aquamarine needs an update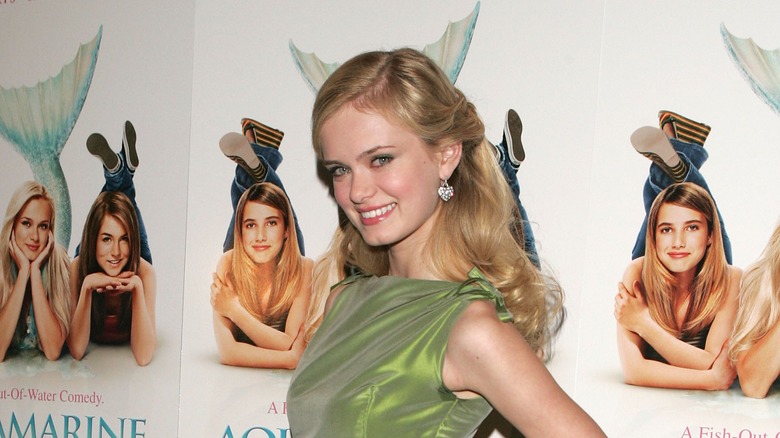 If you ask any millennial who they wanted to be when they were a kid, chances are that they would've said someone in the 2006 film, "Aquamarine." The teen fantasy film revolves around two girls, Claire (played by Emma Roberts) and Hailey (played by JoJo), who find a mermaid in their community pool. They discover that the mermaid, Aquamarine (played by Sara Paxton), can grant them a wish since they found her. The film then goes on to show the budding romance between Aquamarine and Raymond (played by Jake McDorman). It also shows the struggle of having a friend move away, and they all grow closer (via Variety).
The film ended up being a box office hit, earning nearly $10 million over their production budget, according to Box Office Mojo. It was loved by both critics and fans alike, soon gaining a cult following (via Rotten Tomatoes).
Nearly 15 years later, and it deserves a reboot. Something most people don't know about the film is that it's loosely based off of the novel, "Aquamarine," by Alice Hoffman, which has much darker undertones (via Seattle P-I). People really like darker reboots of childhood classics, so why not? Can anyone else see Lili Reinhart playing Aquamarine, or is it just me?
What a Girl Wants needs a Gen Z twist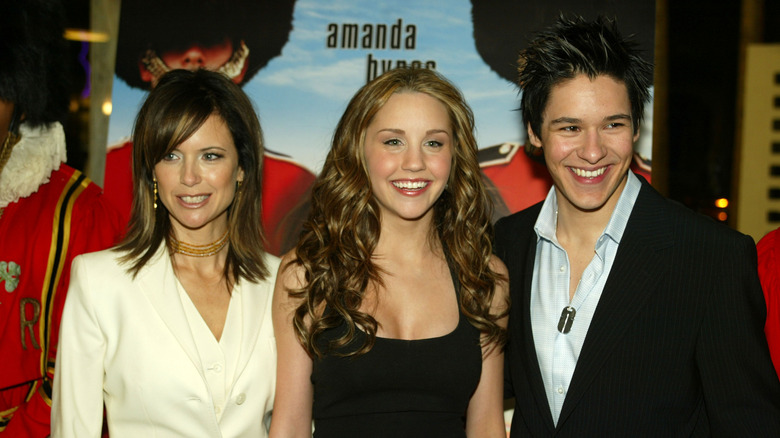 Let's be honest, the critical hate for this film is unjustified. Amanda Bynes had an array of teen hit cult classics, but "What a Girl Wants" is unmatched. From the sass to the epic 2000s fashions, it's a staple for every throwback party. The film follows Daphne (played by Amanda Bynes) discovering that her birth father (played by Colin Firth) is a lord, and she wants to be a part of his life. From trying to fit into the royal life to falling in love, it's a classic, topsy-turvy 2000s adventure.
Despite it being a box office hit, according to Box Office Mojo, critics were not a fan. Many said it either "didn't make sense" or was too tweeny (via Rotten Tomatoes). But fans don't care, because it's a fun throwback flick. A reboot would be way too fun to fathom. Who would play Daphne this time around? A Disney alum or a fresh face?
Eragon deserved better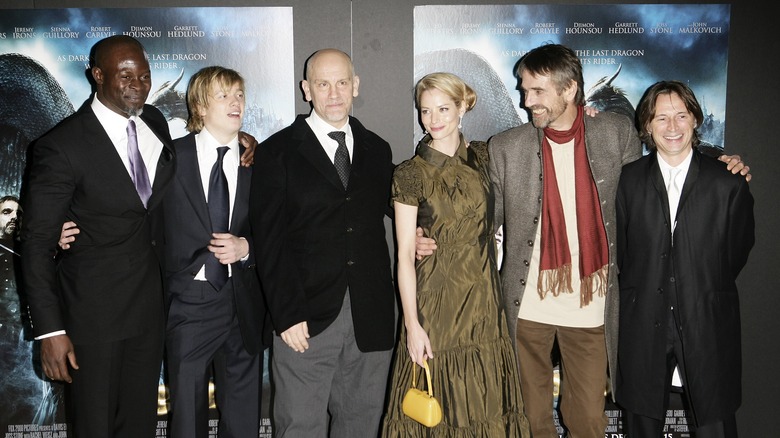 Did anyone else binge the heck out of the "Eragon" series as a kid? And then you didn't realize that there was a movie until you were an adult? You're not alone. The film follows a farm boy, Eragon, who finds himself on a dragon-filled quest to defeat the dark sorcerers, help the elf princess, and bring peace to the land (via Letterboxd). What was probably originally intended for a film franchise was soon shut down quite quickly after release (via Internet Archive). After the poor reception from both critics and fans came up, it was looking bleak for the fantasy films (via Rotten Tomatoes).
But enough time has passed that a reboot could be a good idea. With both CGI becoming better every year and fantasy fans still taking over film, it may be a slam dunk. So c'mon, let's all agree that "Eragon" deserves better, and a great reboot at that.
People need more Shaun of the Dead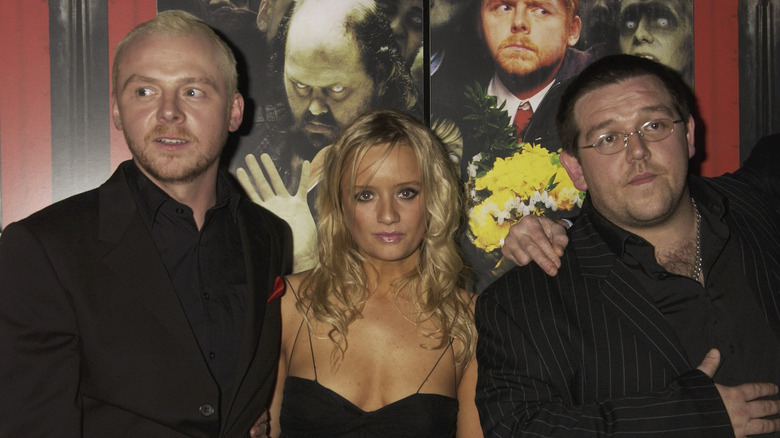 Is there anyone on this Earth who doesn't both marvel at and love Simon Pegg? Don't think so. One of his funniest movies to date by far is the hit film, "Shaun of the Dead." The film follows two best friends, one of whom just got dumped by the love of his life, battling a surprise zombie apocalypse with a group of friends. It's both absolutely hysterical, and since it's a zombie film, absolutely disgusting. The film was a box office hit, earning $30 million worldwide, according to Box Office Mojo. Critics fell in love with the zombie flick, earning it to be certified fresh on Rotten Tomatoes.
Now zombie flicks may have taken a backseat in the horror department as of late, but there can always be a resurgence. Rather than a whole reboot with new characters, possibly a sequel mixing the original cast with a new one? Either way, this decade needs more Simon Pegg.
Bring back Napoleon Dynamite!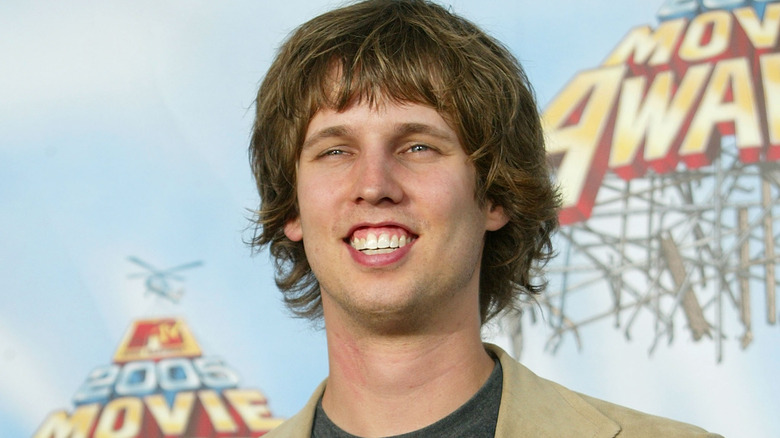 Chances are that you knew someone, or were that someone, who had a "Napoleon Dynamite" poster in their room. And for good reason, the bizarre comedy was hilarious. The story follows a boy who's the epitome of a stereotypical geek, who helps his newfound friends win the coveted "Class President" role, while dealing with his insane family (via Cultured Vultures). The indie film only had a budget of $400,000 and no one expected it to gain a whopping $46 million worldwide, earning a cult-like following along the way (via Box Office Mojo).
You may be asking yourself, why would a reboot need to be done? It's already perfect. Yeah, but a lot of Gen Z's don't gravitate towards it the way millennials did. If there can be a MacGyver reboot, the people deserve a "Napoleon Dynamite" reboot. And like "Shaun of the Dead" listed before, the original cast can of course be in it as well.
Source: Read Full Article