Everyone Needs to Add Meghan and Harry's Important Time100 Talk to Their Watch List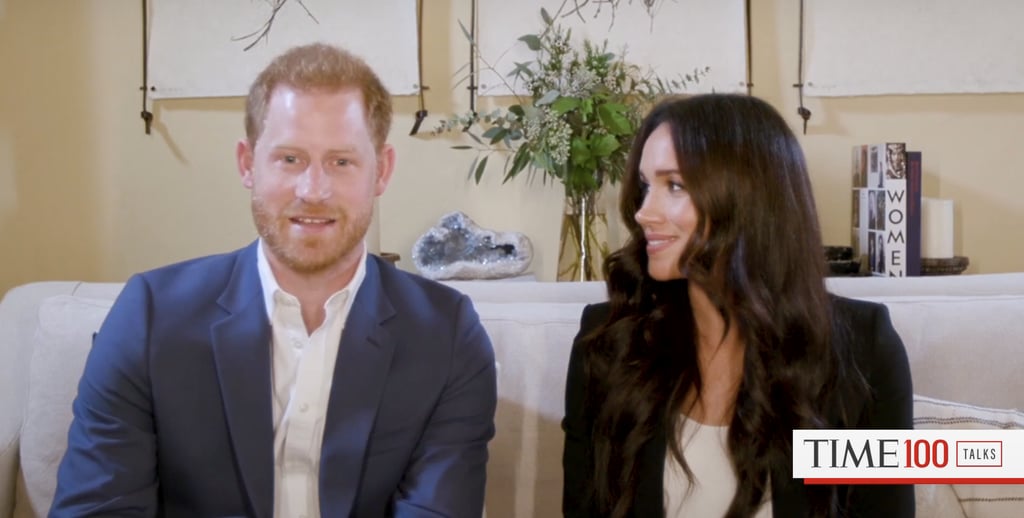 Everyone Needs to Add Meghan and Harry's Important Time100 Talk to Their Watch List

Prince Harry and Meghan Markle continue to be pillars of hope and inspiration. On Tuesday, the Duke and Duchess of Sussex hosted a special edition of Time100 Talks, where they brought together experts, advocates, online creators, and journalists — including Alexis Ohanian, Maria Ressa, Tristan Harris, Rachel Cargle, Safiya U. Noble, Renée DiResta, and Naj Austin — to discuss the need for "a more compassionate, safe, and trustworthy" digital space.
In addition to moderating a handful of the conversations, Harry and Meghan once again discussed the complexities of the online world. "It can feel really overwhelming to try to understand all the nuance of what happens online. It is all-encompassing and it affects us at a multi-faceted level," Meghan explained. Harry then added, "What our job is, especially throughout these conversations, is to get people to listen to the experts and for them to explain how what's happening in the online world is affecting the world. It is not restricted to certain platforms or certain social media conversations. This is a global crisis: a global crisis of hate, a global crisis of misinformation and a global health crisis."
Recently, the couple have been working significantly towards making online communities kinder and safer places for people. While speaking about how they prioritize their advocacy work, Harry added, "I think the mental health aspect is the most obvious to people. I think that's very much been a topic of conversation across a lot of the platforms, but also in the media as well, and let's not forget that these places are refuge for some people, but it can be sort of a love-hate relationship."
Meghan and Harry ended the virtual conversation by each sharing a takeaway they hope people get from the event. "I hope that everyone comes away with one action item that they realize they can do in their own home, in their own life, in their own interactions online, that they know and can now see will make a positive effect on how they're interacting with themselves and with others," Meghan said. Meanwhile, Harry added, "I hope people come away with a sense of optimism, that there are a huge number of experts that really know their stuff and that have done the research and have got the statistics that prove firstly the problem, but also have a part of the solution." Check out some highlights from Meghan and Harry's Time100 Talks ahead.
Source: Read Full Article