Gwyneth Paltrow's a busy woman.
Between running the lifestyle website Goop, traveling back and forth to her husband Brad Falchuk's house, and finding selfies that daughter Apple will let her post online, the actress doesn't have time to keep tabs on the many names and faces of Hollywood.
Still, you'd think Gwynny might have an idea who Sebastian Stan is, seeing as they've been in a few Marvel films together.
But alas, the The Avengers: Endgame actress pulled a mini-Mariah Carey on her costar when the two were at the same event for Paris Fashion Week. The actor, who played Bucky Barnes/Winter Soldier in Infinity War and Endgame (two Avengers films Paltrow also starred in), called out the forgetful Oscar-winner in an Instagram post earlier this week. 
The snap showed Seb at Paris Fashion Week posing with style icons Valentino Garavani and Pierpaolo Piccioli, along with GP — whom the actor "got to reintroduce" himself to "for the third time," according to the caption. 
See (below):
https://www.instagram.com/p/BzfjtrllHea/
LOLz… oops!
We don't think he was joking around either, because there's also footage from another event that catches Gwynny asking Chris Pratt who Sebastian is!
That hilarious exchange went as follows:
"GP: Who's that?
PRATT: Sebastian Stan, plays Bucky. Bucky is the Winter Soldier. 
GP: Oh. Okay."
We kid you not.
See for yourself (below):
Ha! Caught red-handed!
Honestly, we're not surprised by this. We mean, we're talking about the woman who completely forgot she was in the movie Spider-Man: Homecoming.
In case you forgot, the actress had another memory lapse during her guest spot on Jon Favreau's new cooking show last month. When the actor-producer explained how he first started filming himself cooking while on set for Spider-Man, Paltrow looked genuinely dismayed and uttered:
"Spider-Man??"
Jon tried to refresh her memory, telling her they were both in the 2017 blockbuster film, but GP stood firm that she wasn't. She replied:
"We weren't in Spider-Man… No, I was in Avengers…"
She was in both.
It was only after Favreau recounted the specific scene Gwynny was in that she conceded, saying:
"That was Spider-Man?? Oh my god!"
OMG, indeed.
Now, back to Sebastian Stan…
In Gwyneth's defense, the two shared no scenes together. And even if they did, do we really expect her to keep track of the dozens of *supporting* cast members in the MCU?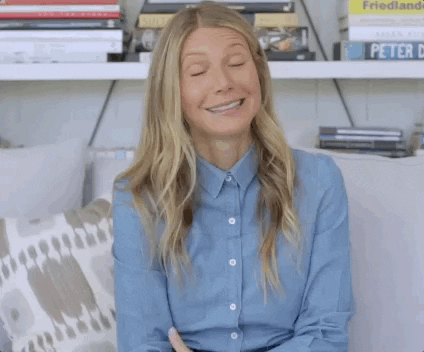 Sorry, Seb.
Maybe she'll recognize you next time!
Source: Read Full Article