Here's How Much Dylan Scott Is Really Worth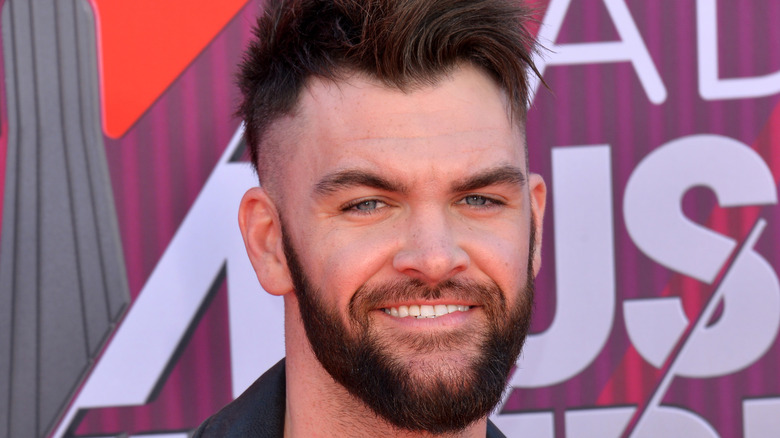 Country singer Dylan Scott is known for his 2016 No. 1 hit song, "My Girl," which earned him a platinum record and helped propel his first album, "Dylan Scott," to the top five on the music charts, according to his website. The country crooner was raised in rural northeastern Louisiana and has fought hard for his success since moving to Nashville to pursue a music career. He says in his bio, "You have to work at it if you want it. You can't sit back and expect someone else to make it happen for you, you've gotta do it yourself."
Scott first got the attention of music fans in 2013 when he released his first single, "Makin' This Boy Go Crazy," followed by the song ""Mmm, Mmm, Mmm." While neither song reached the top 10, they earned the 31-year-old singer enough fans to see his next few songs chart highly, including "My Girl." The song, which Scott wrote for his high school sweetheart and now wife, Blair Robinson, sold more than one million copies and likely helped Scott pad his bank account, according to Song Facts.
So how much is the young country singer worth?
This is the country singer's estimated net worth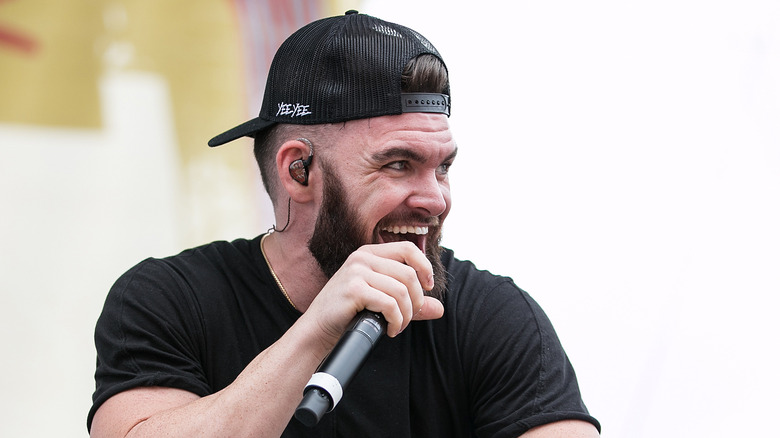 According to Celebs Money, Dylan Scott has an estimated worth between $100,000 and $1 million from his career as a country musician. His income is partly due to his fans, who boosted his digital totals to more than 600 million on-demand streams and sales above four million, according to his website. 
He's also earned his income from touring to promote his music when he's not living a seemingly normal life with his wife and two kids, according to People. He debuted at the Grand Ole Opry in 2019 and performed to crowds reaching up to 20,000 people during his nearly sold-out "Nothing to Do Town" Tour in 2019. His song "Hooked" was also a bonafide hit and reached gold status. Since the COVID-19 pandemic, Scott has experienced another No. 1 hit song, "Nobody," which he spoke about in a video shared to his Twitter account on June 5. "Thanks for giving me a voice and letting me continue to play country music," he said. 
Next up, Scott will perform on the CMT Music Awards June 9. "Nobody" is nominated for Breakthrough Video of the Year, according to The Tennessean. 
Source: Read Full Article