TL;DR: 
Ina Garten's Parties cookbook includes the one rule she has for inviting people to parties.
The Barefoot Contessa host doesn't accept a party invite unless she "really" wants to do the same.
Ina Garten parties mean the Food Network star considers three things when inviting guests. 
She advises making invitations specific because they set the 'tone.'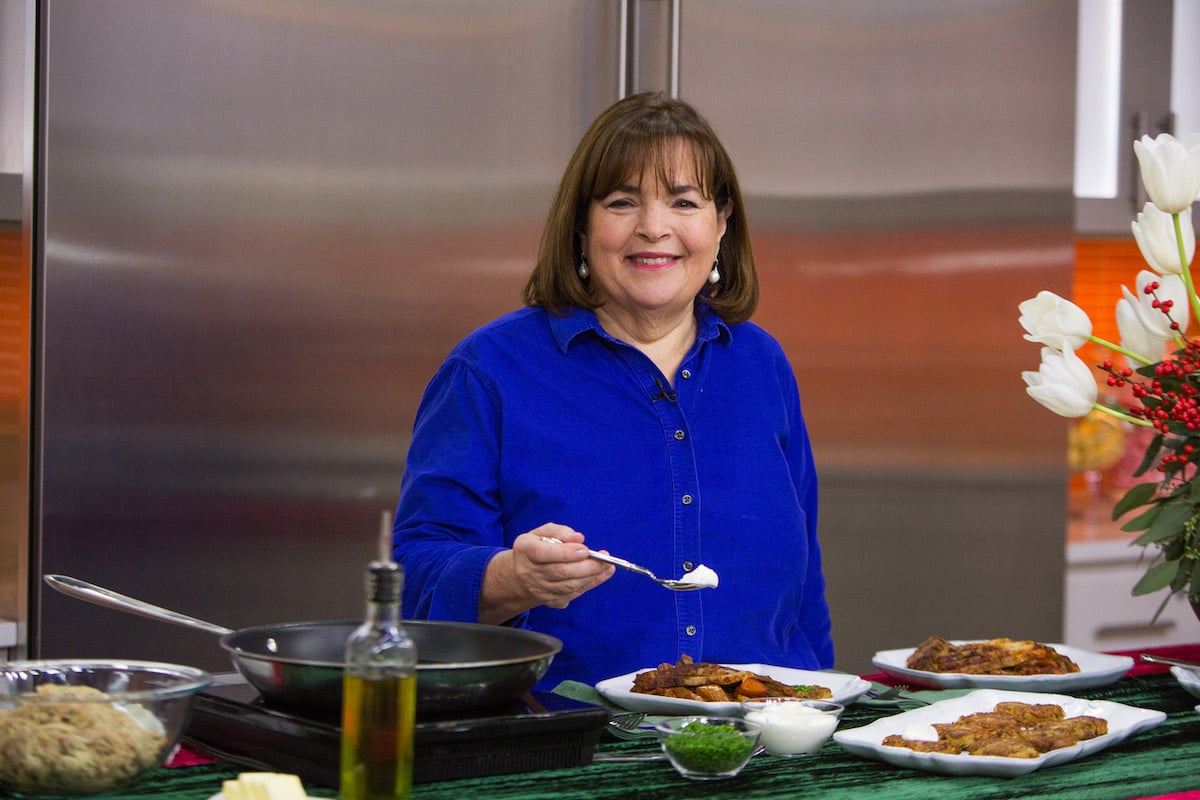 Ina Garten parties are often featured on Barefoot Contessa. But what happens when she's not filming a cooking show in her barn? When it comes to invitations, Garten follows one rule to simplify the process. And, much like the rest of her stress-free entertaining tips, she prefers to get the details out of the way. 
Ina Garten's 'Parties' cookbook
Garten has an entire Barefoot Contessa cookbook dedicated to parties. Originally published in 2001, according to Garten's website, it's called Barefoot Contessa Parties! Ideas and Recipes for Easy Parties That Are Really Fun. 
The book hit shelves following the success of 1999's The Barefoot Contessa Cookbook. It includes Garten's party recipes, seasonal menus, personal stories, and tips. Not only that but it's Garten's favorite cookbook she's written.
Lemon Cake and Orzo with Roasted Vegetables are just a few popular recipes featured in Garten's Parties cookbook.
The Barefoot Contessa doesn't accept an invitation unless she 'really' wants to have the person over
Every detail of Garten's parties is planned including the invitations. The cookbook author explained in Barefoot Contessa: Parties! that she sticks to one rule to simplify the process.
"I have very few rules for myself but one of them is not to accept an invitation from someone unless I really want to invite him or her back," Garten wrote.
She continued, saying, "It simplifies things so much." That way she doesn't "meet the person in the street and feel guilty. We don't say, 'Let's get together' and then not pick a date."
"Choose your guests wisely and you'll probably never have a boring party again," she added.
Garten thinks about 3 things when inviting people to parties
Garten's parties involve a lot of planning to cut down on stress. Part of that means the invites are done. So how does the Barefoot Contessa decide who to invite? Besides keeping the guest list small, she considers three things before inviting someone over.
"When I'm inviting the guests I think about a few things that will make a party fun," she wrote. That means inviting people she "really" wants to see. It also includes bringing together "interesting people from different worlds who might not see one another all the time." Finally, Garten's a fan of "surprises" so she takes that into consideration too.
Garten's parties have specific invitations
Anyone lucky enough to get an invite to one of Garten's parties will probably get all the details. Why? Because as she noted in her cookbook, "How you invite people sets the tone of the party long before your guests arrive, so be specific."
"People want to plan their evenings, and the invitation tells the story," she explained. From the time and place to the dress code, Garten includes it all. "I think it's important to let my friends know what to wear so they can feel comfortable when they come to my house," she said.
Source: Read Full Article