Barbeque season is here — and many are looking to grill master Bobby Flay for tips on grilling the perfect meal. The famous Food Network chef and cookbook author is known for making some of the best burgers around. And on his show, Bobby Flay's Barbeque Addiction, Flay shared a secret method for creating burgers with amazing flavor.
This Bobby Flay burger recipe utilizes cedar planks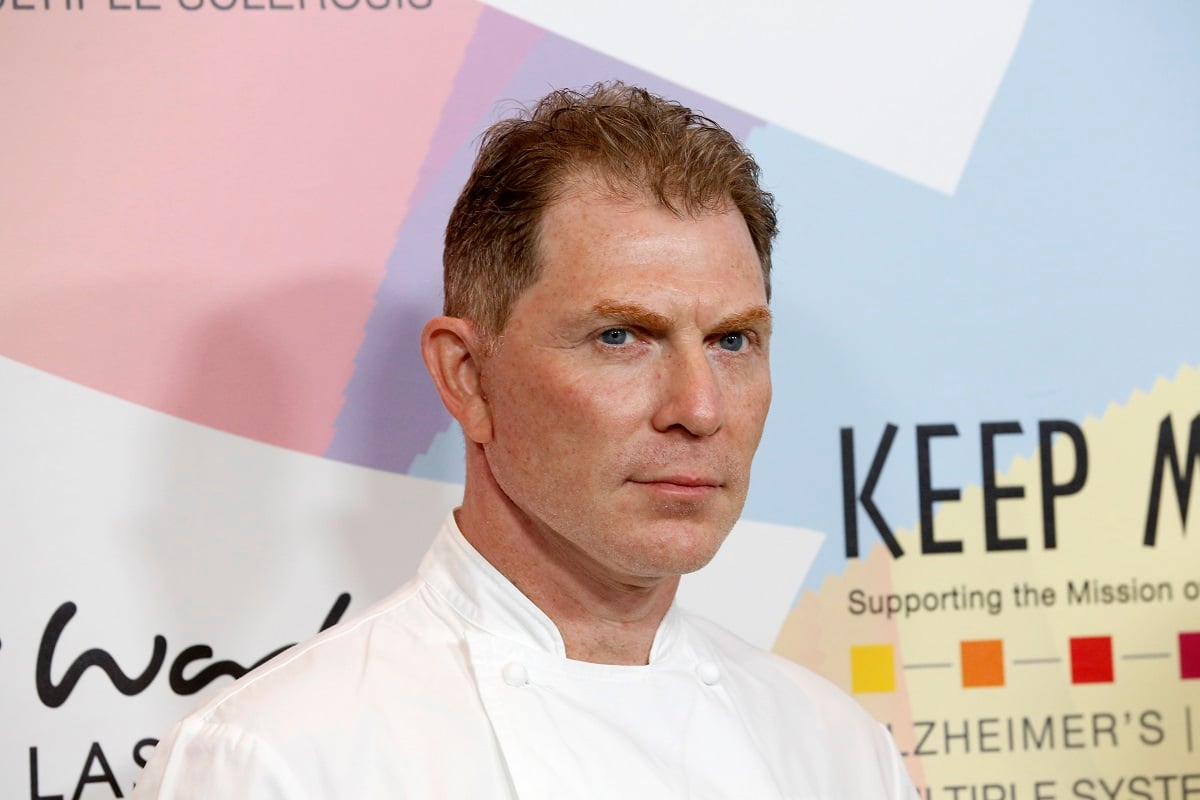 Many people are familiar with cooking fish like salmon and Chilean sea bass on cedar planks. But according to Flay, the aromatic wood also serves as a great base for grilled burgers.
"This recipe proves that cedar plank cooking is not just for salmon anymore," Flay suggests in his recipe for Cedar Plank Burgers via Food Network. "Cooking burgers over cedar planks creates amazing flavor, infusing every bite with smoky complexity. This is a fun and creative way to serve hamburgers at your next outdoor barbecue."
Bobby Flay first cooks mushrooms and onions on cedar planks
On an episode of Food Network's Bobby Flay's Barbeque Addiction, Flay seasons large portobello and shiitake mushroom caps and sliced sweet walla-walla onions, and brushes them with oil. He places them directly on the grill, alongside soaked cedar planks. Flay explains that toasting the cedar planks on the grill first helps bring out the natural oils and aromas of the wood.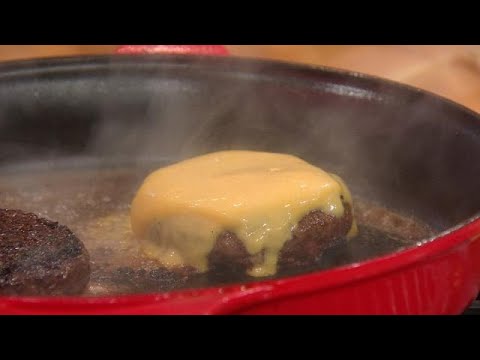 With the mushrooms, onions, and cedar on the grill, he pulls down the cover and allows them to cook. Once the veggies begin to char, Flay places them on the cedar wood and lets them soak in the flavor and aroma.
Bobby Flay's grilled burgers are finished on the cedar wood
While his veggies are on the grill, Flay shapes burgers using a mixture of 80 percent meat and 20 percent fat. He seasons them with salt and pepper and makes a small dent in each, so they don't plump up.
He then throws the burgers directly on the grill. And after cooking them for a short time, Flay places them on the cedar planks and tops them with his spicy red wine barbeque sauce, mushrooms, onions, and aged white cheddar.
Bobby Flay adds a kick to his Cedar Plank Burgers with a spicy sauce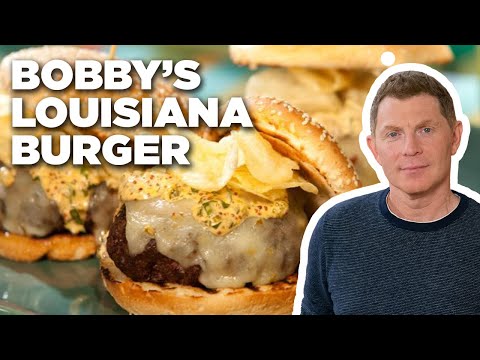 To add zing to his grilled mushroom, cheddar, and onion cedar plank burgers, Flay makes a Red Wine Barbeque Sauce. For the base of the sauce, he uses ketchup, water, molasses, honey, Worcestershire sauce, and red vinegar.
And to give it a spicy, southwestern kick, Flay adds Dijon mustard, brown sugar, paprika, ancho chile powder, chile de Arbol powder, and some canned chipotle chiles. He covers the sauce and lets it simmer for about half an hour.
In a separate pan, Flay reduces red wine. He then adds it to the barbeque sauce and seasons with salt and pepper. The sauce is then smothered on the burgers just before serving.
Source: Read Full Article