The 'Peppermint' star flashes the new sparkler during an Instagram Live chat with her '13 Going on 30′ co-star Judy Greer, months after she was rumored back together with the Cali Group CEO.
AceShowbiz –Jennifer Garner may have taken her relationship with John Miller to the next level. After going through a breakup and an alleged reconciliation, the actress and her boyfriend may be ready to head to the altar.
The "Alias" alum sparked an engagement rumor after she was spotted wearing a new ring on that finger. The 49-year-old Hollywood star flashed the new sparkler during an Instagram Live chat with her "13 Going on 30" co-star Judy Greer on Tuesday, November 2.
In between talking about drinking and staying sober, Jennifer held a tea mug and sipped her hot drink. That's when her fans noticed the mystery band that features a round cut of sparkler, possibly a diamond or pearl, on her ring finger.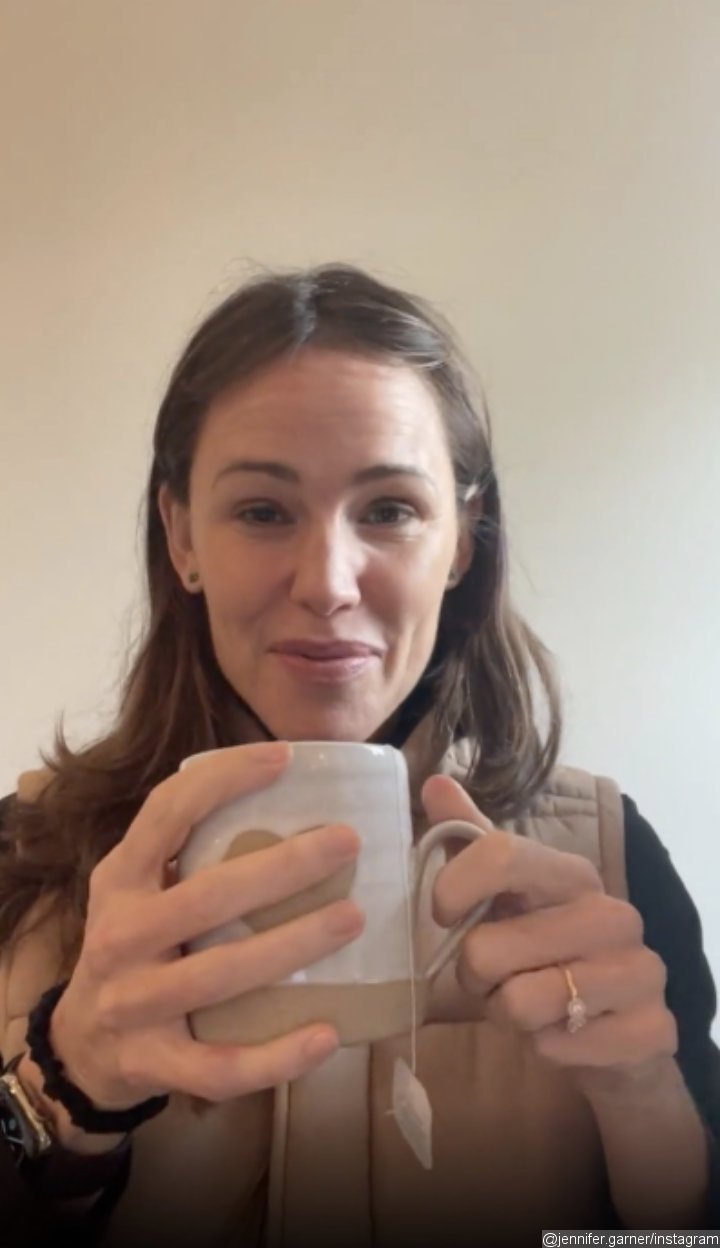 Jennifer Garner flashed a new ring during her Instagram Live.
"Teetotaling with JG & JG," she captioned the video. "A conversation with @missjudygreer ([a heart emoji]) on the pros and cons of being sober-ish."
The engagement rumor arises months after Jennifer and John were rumored to be back together. The couple, who began dating in 2018 shortly after the actress finalized her divorce from Ben Affleck, broke up in August 2020.
Earlier this year, they reportedly gave their romance another try. "Jen and John are back on," a source claimed back in April. The so-called inside source went on to spill, "It started up a few weeks ago. They're determined to make it work."
They have since been seen on several public outings together, as a source said in October that they were having "serious" discussions about next steps. "They are totally set on a long-term future together," a source told Us Weekly. "They've taken their time to get this committed."
Jennifer was previously married to Scott Foley from 2000 until 2004. She then married Ben Affleck in 2005 and shares three children with him, Violet, 15, Seraphina, 12, and Samuel, 9. Following their split, they remain amicable as they co-parent their kids.
Ben is now in a relationship Jennifer Lopez, whom he was engaged to in 2002 before their split in 2004. Recently, the couple was seen being joined by the "Peppermint" star while Trick-or-Treating with their children in Malibu, California.
Source: Read Full Article