Karlie Kloss is spilling all the tea!
In British Vogue's August issue, the former Victoria's Secret model is sharing why she stopped working with the iconic lingerie company, and what it's REALLY like having Ivanka Trump as her sister-in-law.
The supermodel quickly rose to popularity after she began working with VS, but left her angel wings behind in 2015:
"The reason I decided to stop working with Victoria's Secret was I didn't feel it was an image that was truly reflective of who I am and the kind of message I want to send to young women around the world about what it means to be beautiful."
Kloss continued:
"I think that was a pivotal moment in me stepping into my power as a feminist, being able to make my own choices and my own narrative, whether through the companies I choose to work with, or through the image I put out to the world."
Speaking of feminism, the 26-year-old got hitched to longtime boyfriend Josh Kushner in October 2018, making her an extended member of Donald Trump's family. Sigh…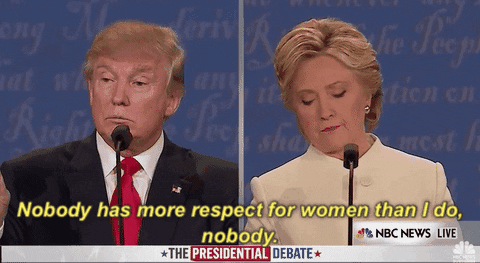 Per the publication, she and her husband are "fervent Democrats," but according to Kloss, "it's been hard" to have her brother and sister-in-law in their positions. She explained:
"But I choose to focus on the values that I share with my husband, and those are the same liberal values that I was raised with and that have guided me throughout my life."
The Project Runway host and Josh have been together for over seven years, but that didn't make the choice to embrace his Jewish faith easy for her:
"It wasn't enough to just love Josh and make this decision for him. This is my life and I am an independent, strong woman. It was only after many years of studying and talking with my family and friends and soul searching that I made the decision to fully embrace Judaism in my life and start planning for a future with the man I chose to marry."
However, it is a decision that's made her "stronger" overall:
"Changing part of who you are for someone else can be seen as weak. But you know what? Actually, if you've been through what I've experienced, it requires you to be anything but weak. It requires me to be stronger and self-loving and resilient. I really did not take this lightly."
The couple are SO committed that they just hopped on the bandwagon (literally) of having two wedding ceremonies! The duo celebrated in Wyoming recently with famous pals including Katy Perry, Orlando Bloom, Ashton Kutcher, and Mila Kunis for a wild west bash:
https://www.instagram.com/p/BzGS5FqAj0A/
Cute!!
Wishing them happiness together, and no drama from the in-laws!!
Source: Read Full Article