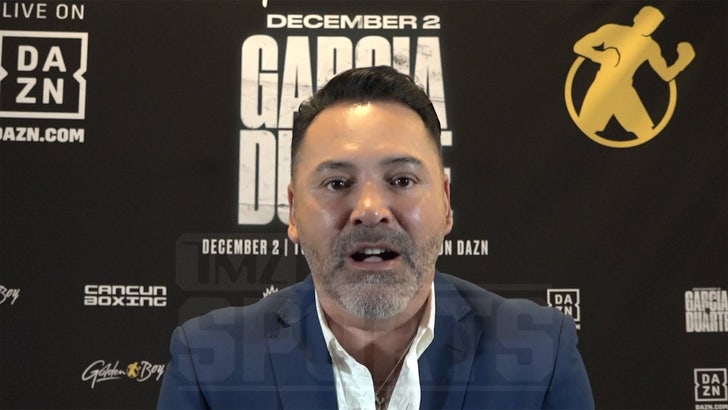 Boxing legend Oscar De La Hoya's breaking down Francis Ngannou's odds of beating Tyson Fury in the boxing ring Saturday night … putting his chance squarely at "ZERO," flat out telling us it ain't happening!
TMZ Sports was chatting with ODLH — as he was promoting boxing star Ryan Garcia's upcoming return to the ring — when we asked him about today's fight in Saudi Arabia … pitting The Predator, MMA's most feared striker, vs. The Gypsy King, the best heavyweight boxer in the world.
"I think I have a better chance at beating Tiger Woods in golf," Oscar told us … not mincing a single word.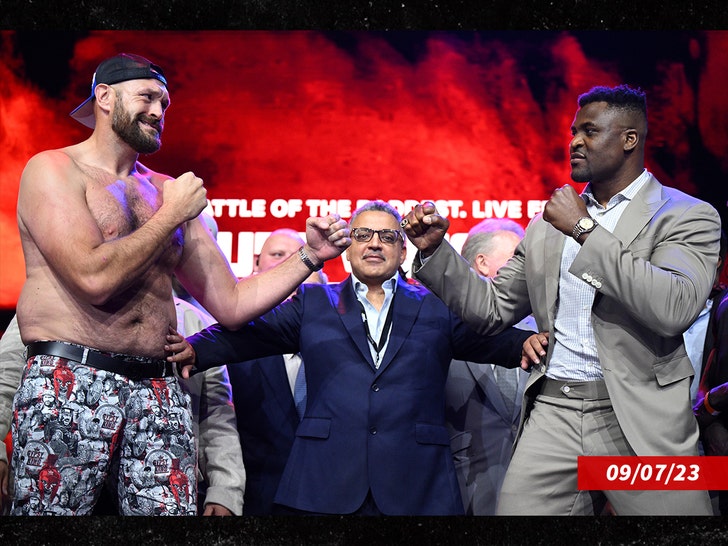 We followed up … no chance at all?!
"Zero," De La Hoya responded.
"I'll tell you one thing about Tyson Fury and Ngannou. It's gonna be entertaining, while it lasts I believe. Tyson Fury, you have to realize, he went in there against [Deontay] Wilder. He goes in there vs. Wladimir Klitschko, so he's a fighter all his life inside the boxing ring."
Despite clearly seeing no way the former UFC champ can win, Oscar still gave him credit for accepting the bout.
"Ngannou, I commend him for even trying this. I take my hat off to him for even trying this. He's gonna make a s***load of money. I just think when Tyson Fury gets his number and his rhythm, he's gonna play with him and probably knock him out."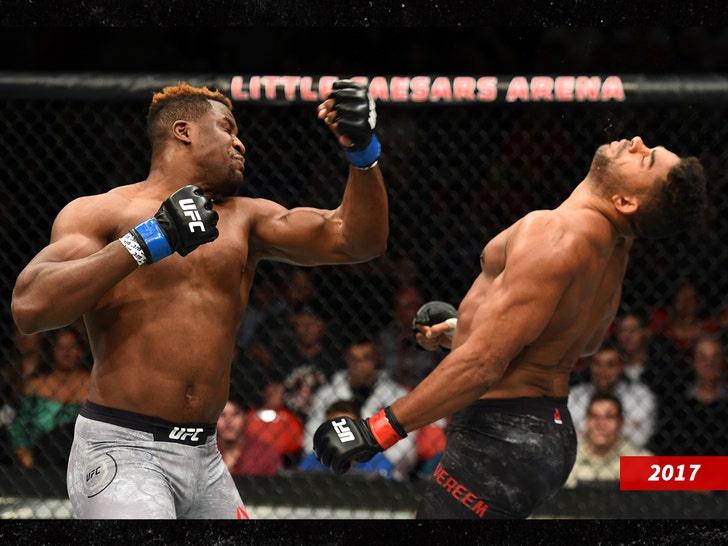 FYI, Francis last fought in January 2022 — a UFC contest — against heavyweight contender, Ciryl Gane. Ngannou won by unanimous decision. Tyson last fought and beat Derek Chisora by TKO in December 2022.
Fury is regarded as not just the best heavyweight boxer of his era, but of of the greatest ever, period. Meanwhile, Ngannou, a striker who puts fear in his opponents, has never boxed professionally.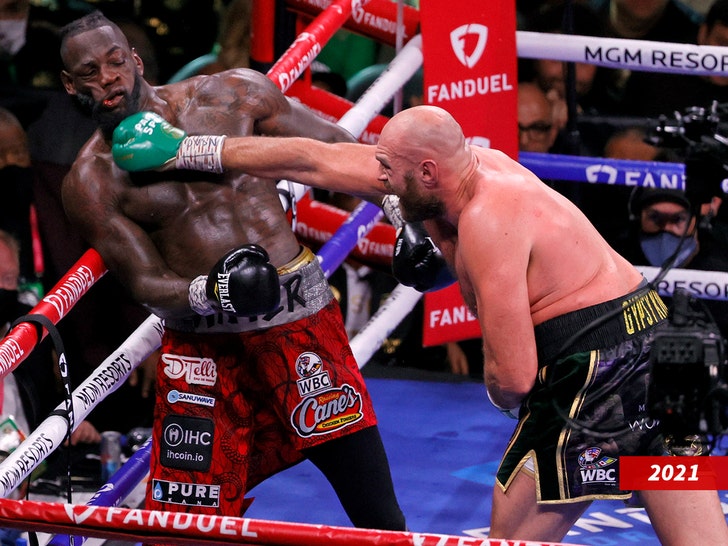 Bottom line, there might not be anyone out there who knows boxing better than De La Hoya … but as they say, there's a reason they play the game, or in this case, have the fight.
Stay tuned! 👊
Source: Read Full Article