Tina Turner is 'doing her best to live a healthy, peaceful life,' says doc co-creator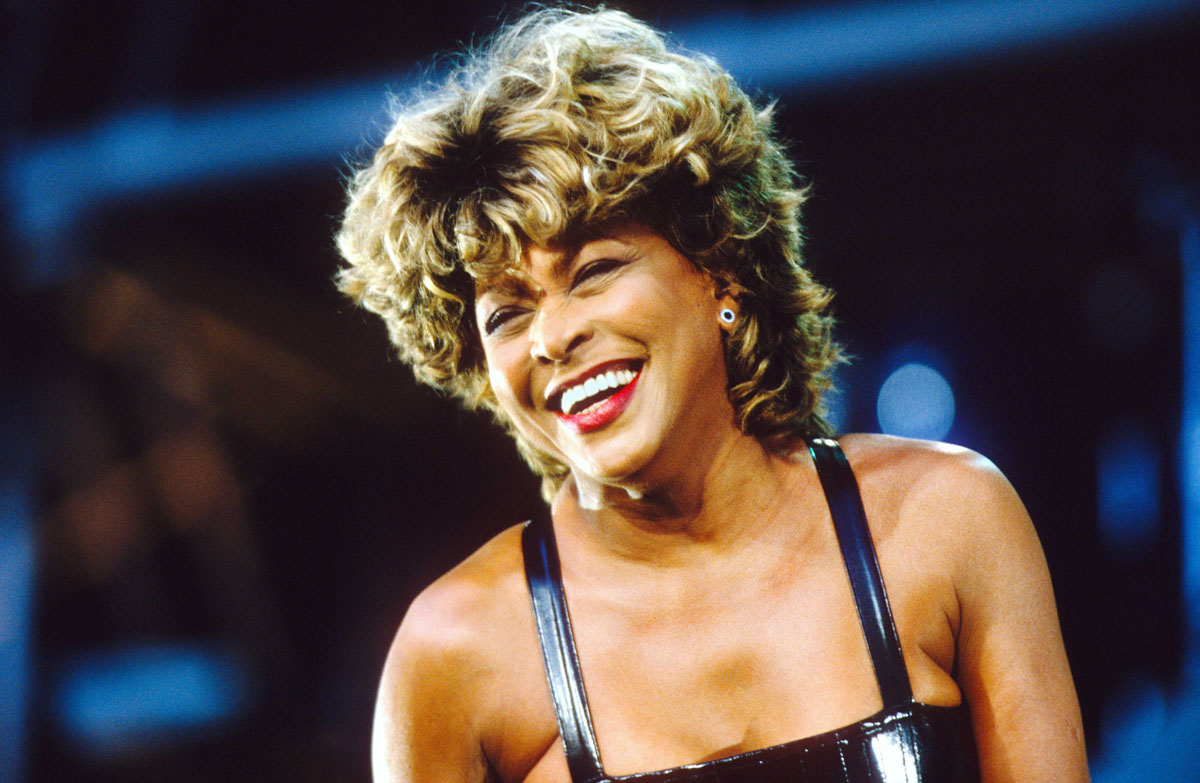 Over the weekend a new Tina Turner documentary, Tina, dropped on HBO. The film chronicles Tina's life from her foray into rock n roll with the Ike and Tina Turner Review to the rise of her solo career at 45 after leaving Ike. It is said to be Tina's curtain call on her public life. For so long the narrative has focused on her abusive relationship with Ike Turner. Tina agreed to do this documentary because she wanted to focus on what she was able to accomplish after such a traumatic sixteen years with Ike. The HBO documentary's co-creators, Dan Lindsay and T.J. Martin, were interviewed by Yahoo! They said that Tina relives the trauma every time she has to speak about her past. Tina's goal now is to live a "peaceful and healthy" life. Below is an excerpt from Yahoo!:
This weekend's new HBO documentary Tina, however, will be the celebrated 81-year-old singer's final curtain call before she quietly slips out of the public eye for good — or at least plans to, judging from her own comments in the waning minutes of the stirring and poignant project directed by Oscar-winning filmmaking duo Dan Lindsay and T.J. Martin (Undefeated, LA 92).

Tina takes what the directors describe, then, as a meta approach to the violence and strife Turner endured in her life. It dives right into the subject in its opening minutes, and the first half of the film focuses on her partnership and 16-year marriage with Ike, who died in 2007. As the duo Ike & Tina Turner, the woman born Anna Mae Bullock's early career is synonymous with her ex, and the 81-year-old describes surviving the torture in that relationship — the abuse from not just Ike's hands but shoe stretchers, coat hangers and scalding hot coffee, and the sex she's described as "a kind of rape."

"Tina is open and willing to talk about things, she's just very aware of the consequences it can have for her personally, to talk about particular chapters of her life," Lindsay says. "She's very honest about her own story," Martin adds. "It's just she's doing her best to live a very healthy and peaceful life."

The film turns meta when, in its latter half, one section is devoted to the frustrations Turner faced as she was constantly being dogged by personal questions about her past — as evident by some very uncomfortable old interview clips, including one in which she's sitting next to Mad Max Beyond Thunderdome co-star Mel Gibson. As her husband Erwin Bach puts it, it's like Turner had been to battle, and the PTSD haunts her everyday, not to mention memories from a troubled childhood in a sharecropping Tennessee family that was also scarred by domestic violence.

"It wasn't a good life," Turner says in the film. "It was in some areas, but the good didn't outbalance the bad."

That latter half, though, is also largely sublime, as it shows Turner, freed from the destructive clutches of Ike, breaking out as a solo artist and exploding to worldwide fame — fulfilling her career-long goal of filling stadiums (as big as 186,000 in Rio) in mesmerizing concert doc footage. Seeing Turner jolt across the stage like a force of nature, past the age of 50 when the single "What's Love Got to Do With It?" pushed her into the stratosphere, we're reminded what a rare feat she accomplished in reaching that level of success as a solo female artist at that age and that stage of her career.
[From Yahoo!]
I have always been a fan of Tina Turner and have watched the film twice already. My mom and I watched it together the second time. Tina's story is inspirational because she went through so much yet was able to claw her way to the top. One of the things that I love the most about Tina's journey is how her life took off at the age of 45 which is the age I almost am now. She didn't find true love until she was almost fifty. I agree that Tina's story should not begin and end with the trauma she experienced at the hands of her romantic partner. Tina fought back and found a spiritual path that helped her free herself. Despite the pain Tina experienced she never gave up on herself and her desire to fill stadiums.
Tina was open enough to experience love from a man from a different culture and ethnic group who was sixteen years younger. I also love how Tina had such vitality and energy throughout this film. Tina's story is the epitome of "it is never too late and you are never too old." The more I learn about Tina the more I love her and feel connected to her. I will never forget how fierce she was in Mad Max and she was damn near fifty ya'll! Another favorite part of the film is when Tina started chanting. She said when she went on stage about a month into her new practice, someone shouted, "Tina you are receiving now!" I know that experience. It is the journey I have been on since I started practicing and teaching Traditional Tantric yoga. If you haven't seen the film yet, please do and prepare to be inspired and uplifted. Tina's story is not only a story of hope, it is a study on "the best revenge is your paper" and a love story on how Tina fell in love with Erwin and with herself. I hope that this is the legacy Tina has always dreamt of leaving and that she has put her demons to rest. I also hope that Tina will be able to live that life of peace that she has been working hard to create.
https://www.instagram.com/p/CMJ1MjRi3dA/
A post shared by Tina Turner (@tinaturner)
https://www.instagram.com/p/CKlaPFvhheK/
A post shared by Tina Turner (@tinaturner)
https://www.instagram.com/p/CK4E6V2Ki2Y/
A post shared by Tina Turner (@tinaturner)
photos credit: Avalon.red and via Instagram
Source: Read Full Article