As Johnny Depp sat in court with his legal team during defamation arguments with his ex-wife Amber Heard, he snacked on sweets and drew on a sketch pad. And Heard's legal team used those behaviors during the trial to suggest Depp had an unfavorable personality trait. Keep reading to find out what was implied and how the judge responded.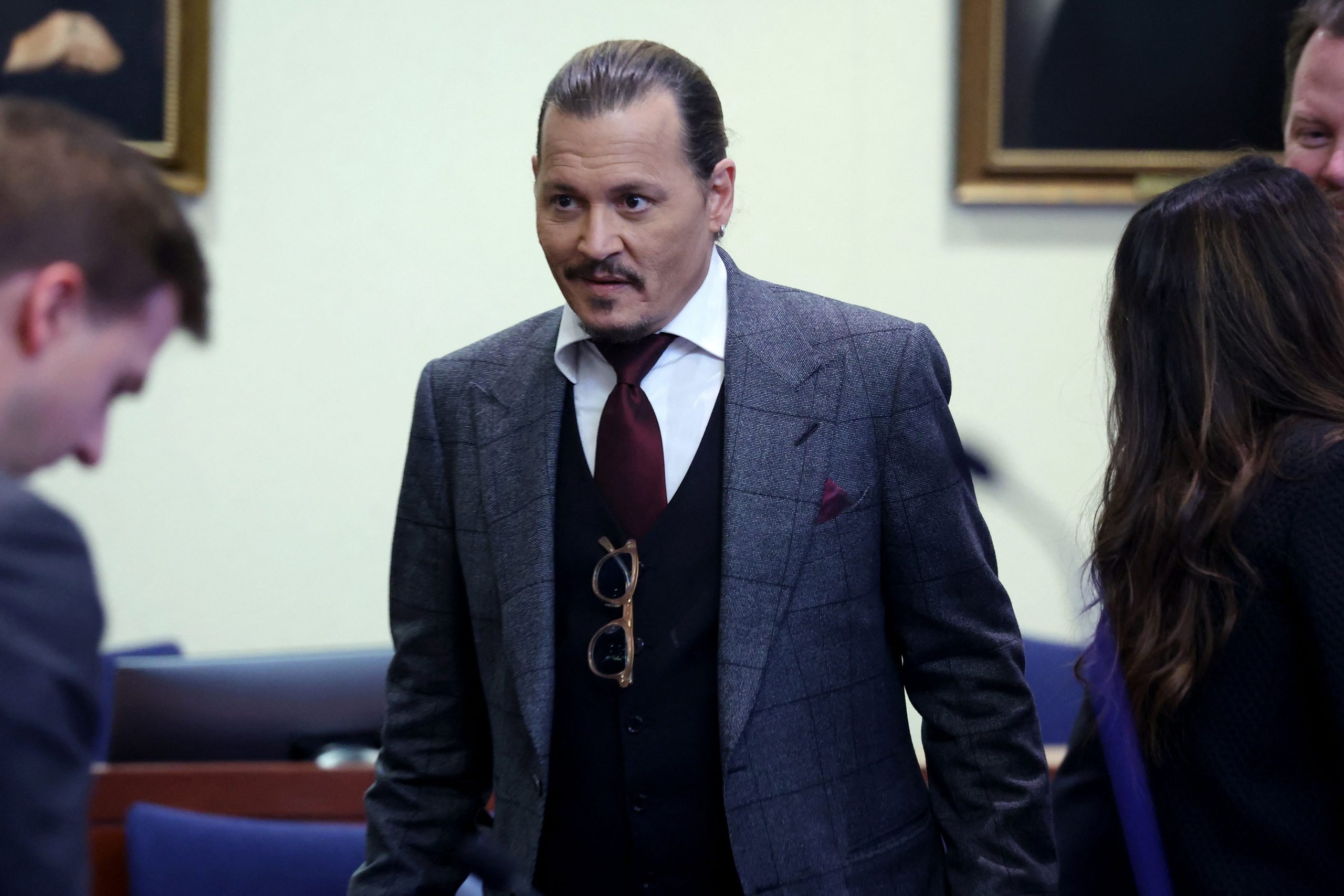 Johnny Depp ate candy like gummy bears and doodled in court
Over the weeks Depp was in court in Virginia, he often snacked on candy like gummy bears. Fans noted the actor is a smoker and might have used sweets to curb his desire for nicotine.
But Depp's attorney Ben Chew also seems to be a candy lover. According to court witnesses, he was seen rationing out gummy bears to the team before the start of one day. So, the Edward Scissorhands actor wasn't the only one with a sweet tooth.
While many trial watchers found the candy-eating counsel table endearing, others felt it was poor form for such a severe case. And Heard's legal team was among them.
Amber Heard's legal team tied how Johnny Depp ate candy in court to narcissism
Heard's attorney Elaine Bredehoft asked an expert witness, "what if any" evidence there was Depp had narcissistic personality traits based on his doodling and eating candy during the trial.
That question received a sustained objection for lack of foundation before the psychiatrist could answer for the record. Witnesses said Depp's attorney Camille Vasquez happily grabbed a piece of candy and ate it following the interaction.
However, the witness still argued he believed that Depp has narcissistic personality traits, though the judge wouldn't allow him to link them to what the actor ate during the trial.
What do legal experts think of Johnny Depp doodling and eating candy in court?
Legal experts weighed in on the issue of Depp's in-court behavior. Of course, there are different theories as to how it could impact his case with the jury.
For example, legal commentator Emily D. Baker gasped when Bredehoft tied eating candy and doodling to narcissism. "Where are my straws?" she asked during her trial stream that day. "I need to grasp for them."
On the other hand, Virginia lawyer Lee Berlik told the Daily Mail that Depp's behavior might seem too light-hearted, even if it doesn't prove he's got a narcissistic personality. It could come off as a bit dismissive for the amount of money each party sued for and the weight of the accusations in the case.
"You want the jury to sympathize with your client, and they have to be likable for that. If you're acting like this is just fun and games that could turn a lot of people off," Berlik explained. He guessed some jury members who aren't dazzled by the actor's celebrity status could be "turned off" by his behavior.
Of course, it's all up to the jury to decide how much Depp's behavior impacted his case now that arguments have closed. Deliberations resume on Tuesday, May 31.
Source: Read Full Article