'Wheel of Fortune' viewers concerned over Pat Sajak's recent 'feisty' behavior: He 'clearly hates his job'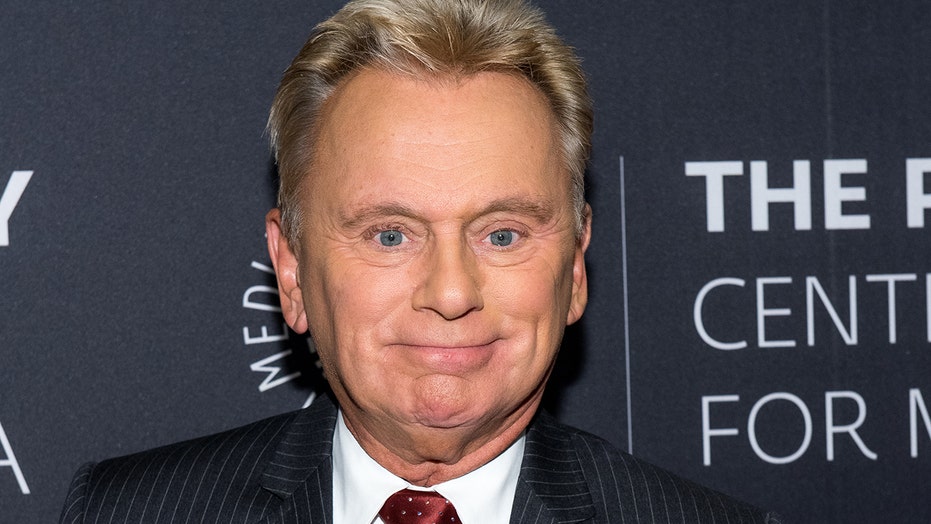 Fox News Flash top entertainment headlines for December 4
Fox News Flash top entertainment and celebrity headlines are here. Check out what's clicking today in entertainment.
Pat Sajak left dozens of  "Wheel of Fortune" fans mystified on Thursday night after the longtime host clapped back at a contestant for the third time in less than 10 days.
The episode that aired on Thursday showed Sajak, 74, in the middle of a promotion for Dick's Sporting Goods when a female contestant interrupted him to make her next move on the letter board.
"Never, never interrupt a plug," Sajak informed the contestant, who replied, "I apologize."
Sajak then laughed before adding, "You can do anything else but don't interrupt. I'm sorry, what'd you want to do?"
'WHEEL OF FORTUNE' VIEWERS LAUGH AFTER PAT SAJAK GIVES CONTESTANT A STERN LOOK OVER A PUN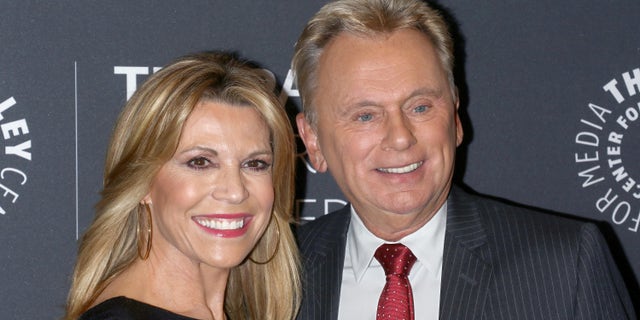 'Wheel of Fortune' viewers are beginning to question if Pat Sajak is 'over' his job as the longtime host of the game show following his third 'feisty' encounter with a contestant.
(Jim Spellman/WireImage)
Sajak's encounter did not go unnoticed by viewers, a majority of whom took to social media with concerns about the host's particularly sassy behavior over the last week.
"Is @patsajak okay? He's been kinda testy lately," one viewer asked.
My goodness @patsajak, please be kinder to your contestants. What has happened to you? yikes @WheelofFortune #WheelOfFortune," another tweeted the host.
"@patsajak has been real feisty lately. He just yelled at a contestant for interrupting his plug for @DICKS," one said.
A fourth viewer chimed in: "Pat Sajak makes #WheelOfFortune completely unbearable to watch. Stop being such a d–k."
"@patsajak has turned into an angry uncle this year," quipped another.
'WHEEL OF FORTUNE' HOST PAT SAJAK JOKINGLY CALLS OUT 'UNGRATEFUL' CONTESTANT: 'I FINALLY SNAPPED!'
Some fans claimed Sajak is no longer enjoying the job. He's been a host on the show alongside Vanna White for over almost four decades.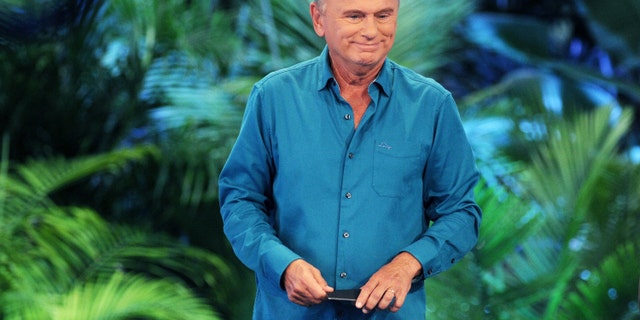 One viewer at home asked Pat Sajak, 74, to be 'kinder' to his 'Wheel of Fortune' contestants.
(Gerardo Mora/Getty Images)
"How does the network not recognize that Pat Sakai is over his job? He clearly hates the monotony of his job over the last 30+ years. #abc #WheelOfFortune #patsajak" wrote another.
"i love how much pat sajak clearly hates his job," another admitted.
"I'm telling everyone, Pat Sajak is going to snap one day #WheelOfFortune #WOF," one person warned, to which another on Twitter agreed, "THAT WAS CRAZY!"
'CELEBRITY WHEEL OF FORTUNE' TO DEBUT ON ABC WITH PAT SAJAK, VANNA WHITE AS CO-HOSTS
"Is it me or is pat sajak a condescending little troll," one person questioned.
One fan called Thursday night's episode a "disgrace."
"Slouch @patsajak could not be more uncharismatic," one person tweeted to the host. 
"@WheelofFortune Sajak loses it again tonight. Don't interrupt me! Sounds like the president. Time to retire Pat?" one viewer joked.
ALEX TREBEK REMEMBERED BY 'WHEEL OF FORTUNE' HOSTS PAT SAJAK AND VANNA WHITE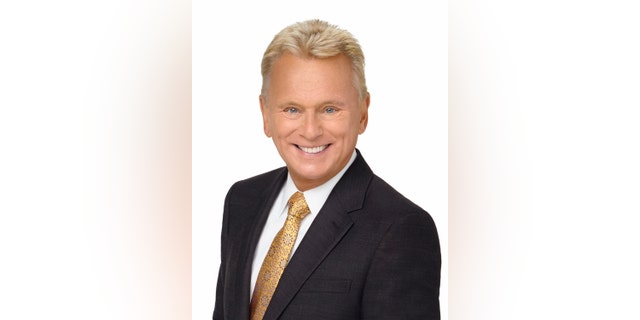 Pat Sajak has been the face and host of 'Wheel of Fortune' for almost four decades.
(ABC/Andrew Eccles)
Other "Wheel of Fortune" fans claimed Sajak also asked a contestant "not to make sound effects" after letting out a "woo-hoo" during the game.
"Tonight's #WheelofFortune Champagne and cider? Sentimental foresight? Former minor? And a mean Pat Sajak," a disappointed fan wrote.
"Did @patsajak just tell a contestant not to make sound [email protected]" asked one person, and another replied, "He sure did. I thought I was hearing things."
CLICK HERE TO SIGN UP FOR OUR ENTERTAINMENT NEWSLETTER
Then, earlier this week, a number of social media users got a kick out of Sajak's stern look he gave a contestant after he made a pun on the show.
"The look from @patsajak I'm dead," someone wrote.
Representatives for the game show and Sajak did not immediately respond to Fox News' requests for comment.
Source: Read Full Article