Bill Cosby's trial was one that affected many, including both fans and those who worked closely with the actor. Several people had plenty to say about the controversy that eventually landed Cosby in prison after three years. They had just as much to say about his conviction being overturned in 2021, resulting in Cosby's newfound freedom.
The Cosby Show actor Lisa Bonnet also weighed in on the controversy. It's well documented that Bonnet had a sometimes tense and difficult relationship with Cosby in both The Cosby Show and A Different World. Because of this, some have been curious about Bonnet's feelings towards the Cosby allegations. It also begged the question of just how much did Bonet know about Cosby's alleged crimes.
Her daughter, future Catwoman Zoe Kravitz, had her own opinion about the comedian as well. In light of Cosby's reputation, Kravitz now finds a seemingly innocent moment she shared with Cosby as a child to be disturbing.
Lisa Bonnet always thought there was something off about Bill Cosby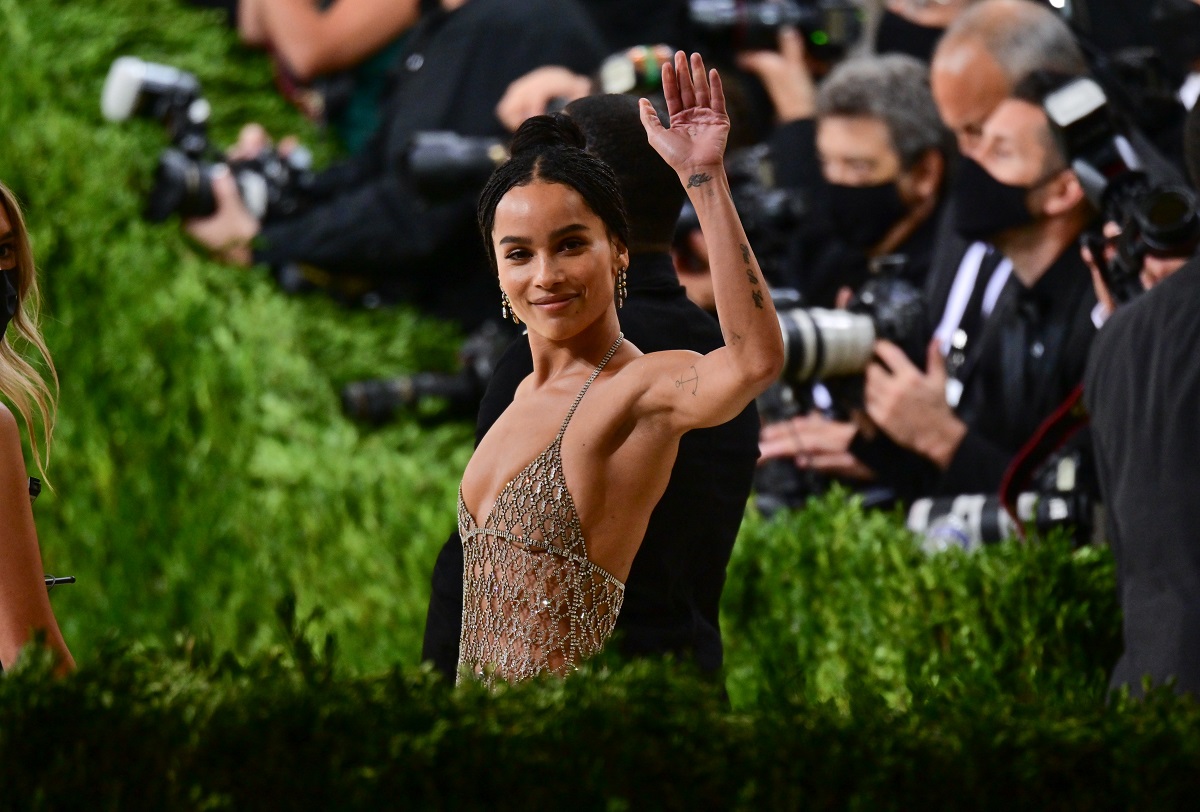 Lisa Bonet has opened up about how she feels towards the Cosby allegations. While talking to net-a-porter.com, Bonet acknowledges that she was sensitive to a darkness whenever Cosby was around.
"There was just an energy," Bonet revealed. "And that type of sinister, shadow energy cannot be concealed."
When asked how often she felt this energy, Bonet answered that it was always there. But at the height of Cosby's scandal, Bonet didn't feel the need to throw anything in anyone's face.
"I don't need to say, 'I told you so,'" Bonet said. "I just leave all that to karma and justice and what will be."
Zoe Kravitz had a brief encounter with Bill Cosby as a baby that she later found disturbing
Kravitz, however, has offered a little more insight into the adversarial relationship between Cosby and her mother to the Rolling Stone. She echoes Bonet's statements about sensing a darkness in Cosby.
"Whether he was attracted to her, or he resented her having a mind of her own, she always got a weird vibe from him," Kravitz said. "A dark vibe."
Kravitz experienced this dark vibe personally when she refers to a picture she and Cosby took. In the photograph, Cosby is holding Kravitz when she was just a baby. Looking back on it, however, gives Kravitz dark vibes, too.
"It's actually a really disturbing picture. His face is not a sweet face at all. It's kind of creepy," Kravitz said.
Kravitz was also wondering at one point if her mother knew what Cosby was accused of doing at the height of his fame. The curiosity got so strong that Kravitz eventually asked Bonet about what knowledge she might've had about her former sitcom father.
How Lisa Bonet reacted when Zoe Kravitz asked her about the Bill Cosby scandal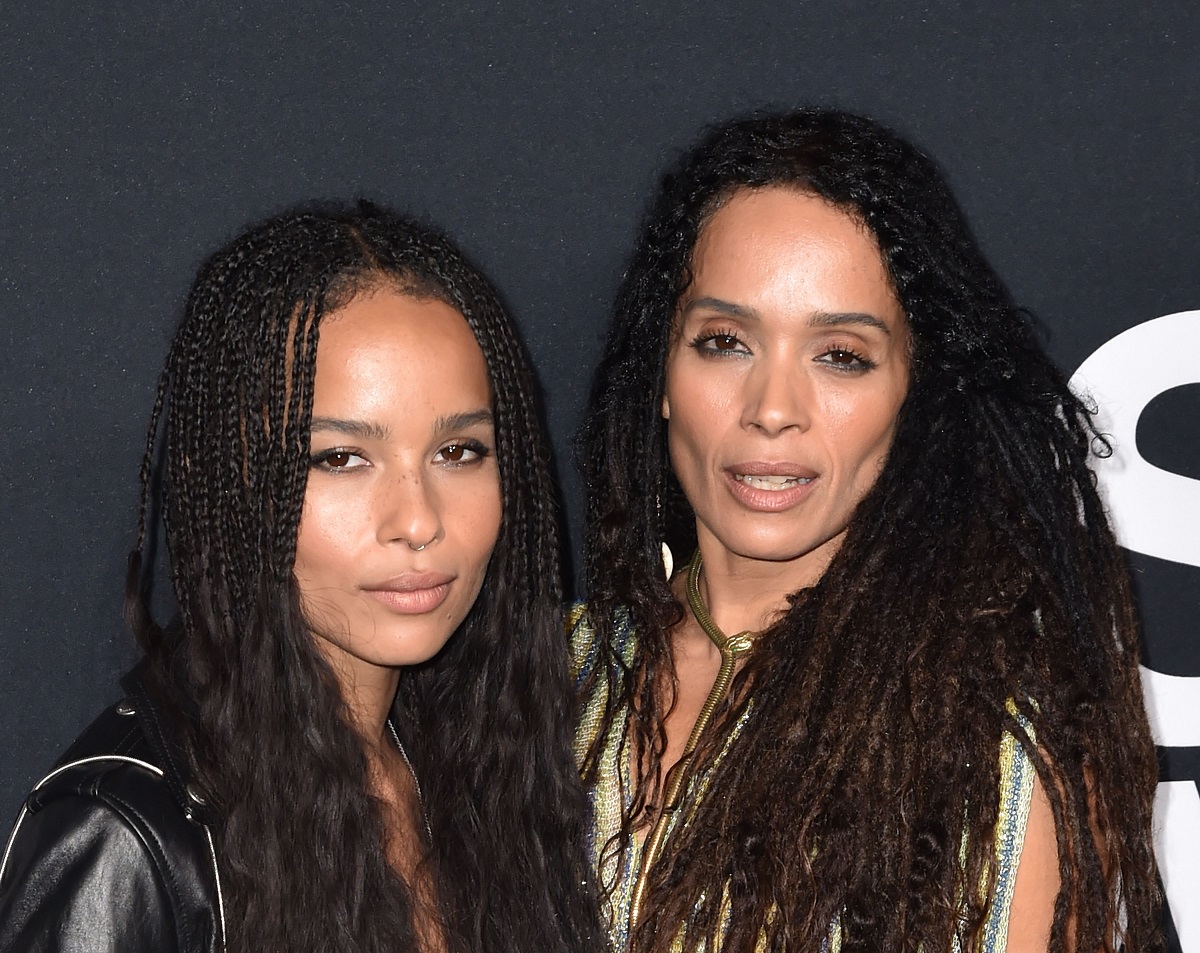 In a 2015 interview with The Guardian, Kravitz revealed what her mother's response was when asked about her link to Bill Cosby. When The Guardian inquired if Bonet told Kravitz anything about the situation, Kravitz claimed that she was as much in the dark as most people.
"She'd plead the fifth, even to me," Kravitz revealed. "I think she's just staying out of it. She's just as disgusted and concerned as everyone else is, but I don't think she has any insight. It's news to her as well."
At the same time, however, Kravitz was aware that people suspected Bonet knew something because of The Cosby Show.
"She was on the show for a long time," Kravitz acknowledged. "She's also a beautiful woman. It makes people wonder. She's a very straightforward person. If there was something she felt the world needed to know that would help this case or help any women who had been abused, she would say something."
How Lisa Bonet's and Bill Cosby's relationship met a rough end
In a way, Zoe Kravitz has been a part of Bonet's tension with Bill Cosby since before she was born. There was already a rift between Cosby and Bonet due to Bonet's alleged unprofessional behavior. This included incidences like Bonet showing up late to The Cosby Show. Bonet also took roles in movies like Angel Heart that Cosby wasn't too fond of.
After Bonet made the switch from The Cosby Show to A Different World, she was later allegedly fired for getting pregnant. She was expecting her daughter, Zoe Kravitz at the time.
Source: Read Full Article