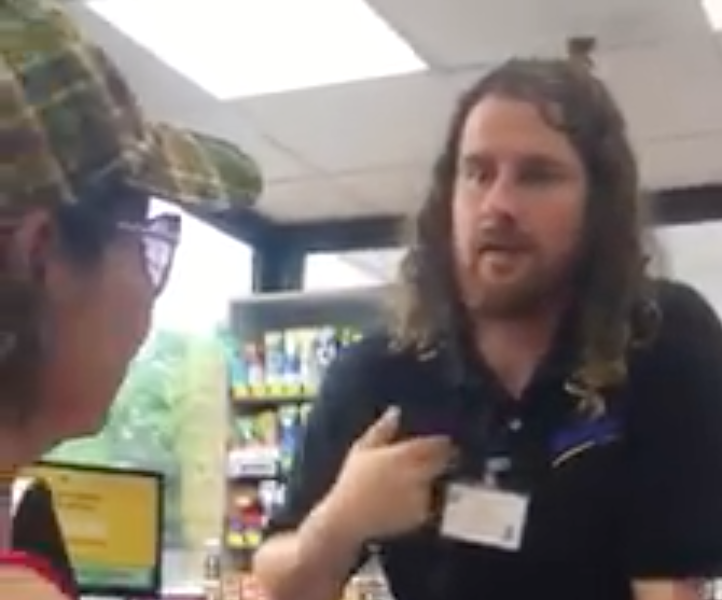 An Illinois gas station clerk who threatened a group of Latina customers that "ICE will come," was fired two days after video of the altercation went viral, the store's owner said Thursday.
In the video posted on Facebook, a clerk standing behind the payment counter is heard apparently complaining to two women about what he suspected were undocumented people.
"I'm an American," he tells them, pointing at his chest.
"And?" one of the women responds. "What is your problem?"
"It's illegal," he responds.
"Are you a citizen?" he asks.
"Yes," a woman replies.
"Don't you know the rules?" he responds. "They need to go back to their country. It's illegal."
"You be quiet," a woman says.
"You'll be sorry," he replies. "ICE will come."
As the women walk away, the man is heard saying, "Bye. God bless you. You have the wrong country."

Salvador Hernandez is a reporter for BuzzFeed News and is based in Los Angeles.
Contact Salvador Hernandez at [email protected].
Got a confidential tip? Submit it here.
Source: Read Full Article