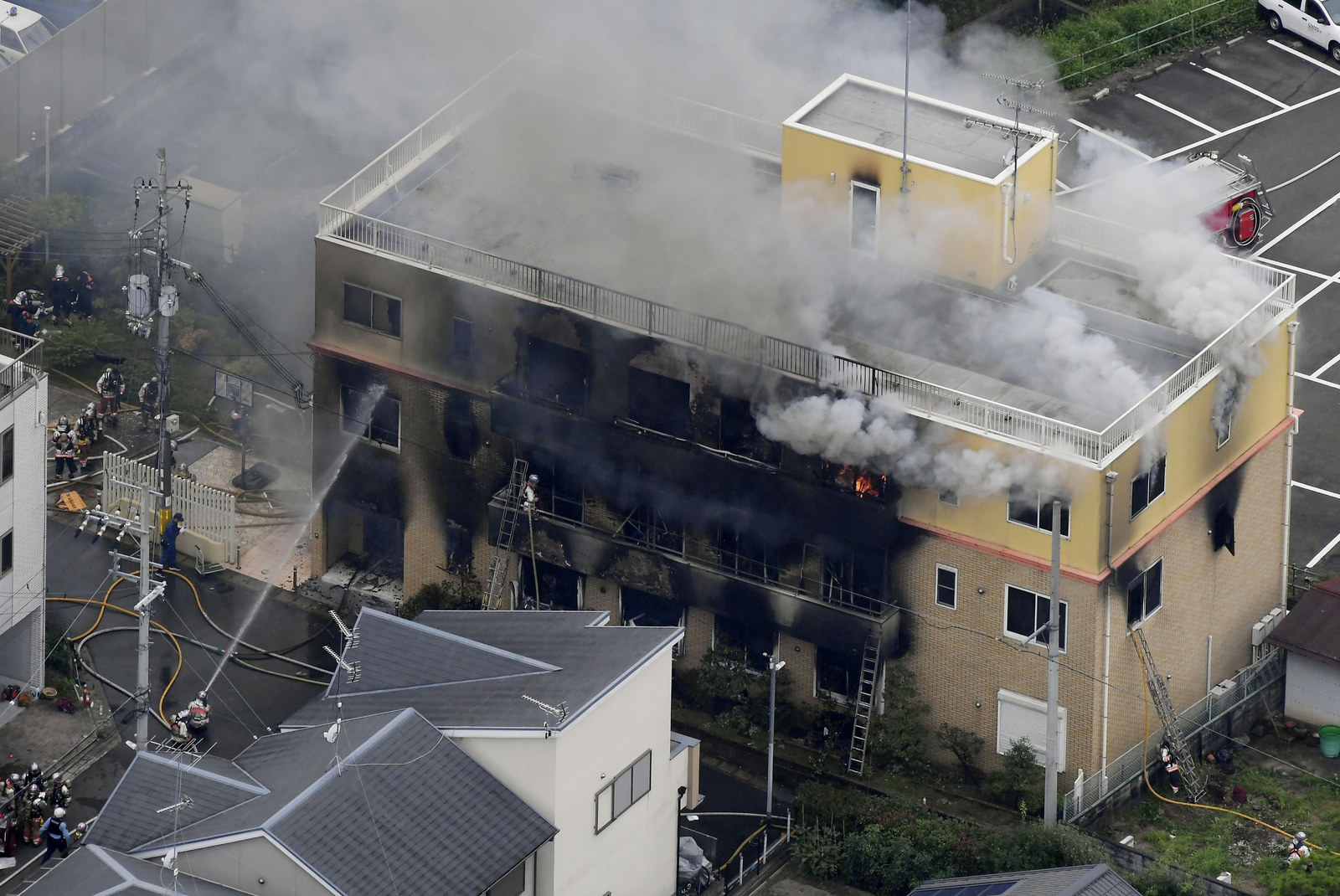 At least 16 people have died and more are feared dead after a suspected arson attack at an animation studio in Kyoto, Japan.
Japan's public broadcaster NHK quoted police saying dozens more people were injured following the fire at Kyoto Animation, also known as KyoAni.
The death-toll could rise further — the Associated Press news agency quoted a local fire official saying other people who were inside the building had no vital signs, using language commonly used in Japan when someone had died but their death had not been confirmed officially.
The fire broke out on Thursday morning.
The fire broke out mid-morning local time (around 9:30 p.m. ET on Wednesday). TV news footage showed thick black smoke billowing from the top floor of the animation studio, as firefighters battled the blaze.
Writing on Twitter, Japanese Prime Minister Shinzo Abe said the fire was "too appalling for words," and offered his condolences to the victims.
A 41-year-old man was arrested in connection with the fire after being treated in hospital, NHK said. According to NHK, a man was seen spreading a gasoline-like substance around the building and shouted "die" before lighting the fires.
People have been paying tribute online to KyoAni and its staff.
This is a developing news story. Follow @BuzzFeedNews for updates.
Matthew Champion is a deputy world news editor for BuzzFeed News and is based in London.

Contact Matthew Champion at [email protected].

Got a confidential tip? Submit it here.
Source: Read Full Article