On Sunday, Taylor Swift shared a Tumblr post in which she responded to the news that Scooter Braun's company, Ithaca Holdings, had acquired her former record label, Big Machine Records, for $300 million.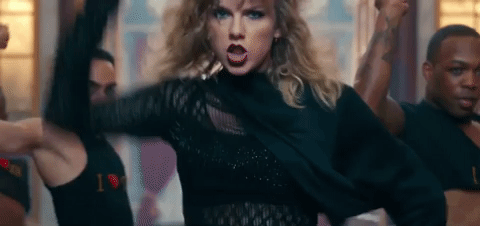 According to the Financial Times, Taylor and Scott had been in talks about the prospect of her gaining ownership of her masters from as early as 2015, following the release of the phenomenally successful 1989.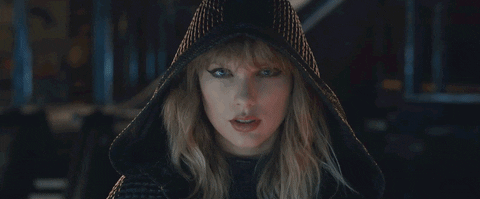 "I don't like your little games/Don't like your tilted stage."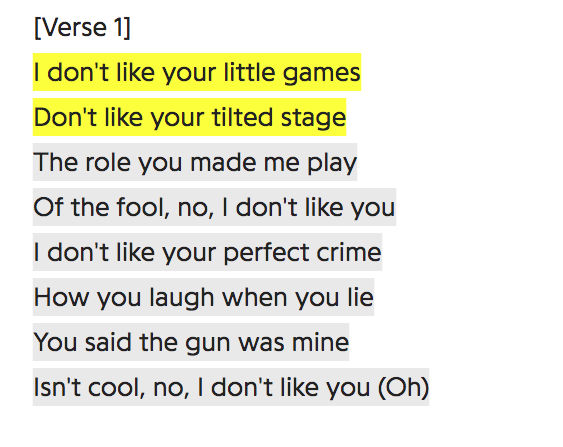 At the time of "Look What You Made Me Do's" release, this line was widely assumed to be a reference to Kanye West's floating stage on the Saint Pablo tour. However, the lyric seems to make far more sense in the context of the situation with Scott Borchetta/Big Machine. Perhaps the "tilted stage" actually refers to the fact that Taylor felt negotiations about ownership of her master recordings weren't made on a level playing field, because of the terms of a contract she signed aged 15.
"The role you made me play/Of the fool/No I don't like you."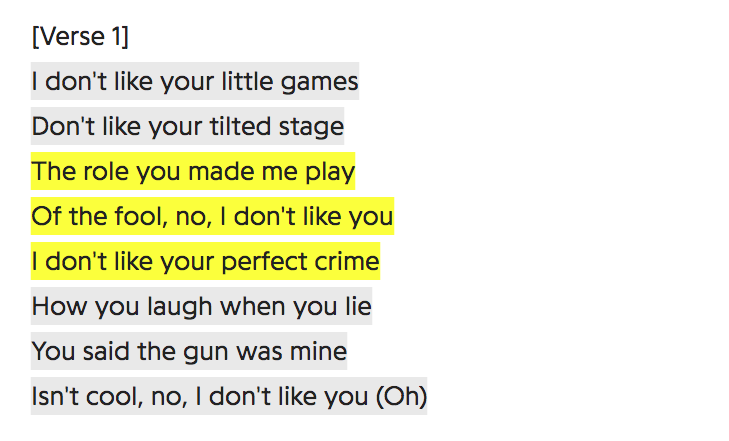 It's no secret that it took Taylor six years and four albums before she was able to break away from country and release a pure pop record in the form of 1989 — something she admitted in 2014 caused unrest between her and Scott. Fans, including @peakybastard, are therefore speculating that this lyric refers to Taylor being required to perform and perpetuate the role of "wholesome country girl/America's sweetheart" for the better part of a decade.
Country music is also traditionally associated with a conservative base, with Big Machine Records located in Nashville, Tennessee — a state where votes for the Republican party have increased across the four presidential elections held during Taylor's time with the label.
https://instagram.com/p/BopoXpYnCes/
It's arguable that the need to appeal with a largely Republican base in the first half of her career could also be the reason Taylor didn't speak freely about politics until 2018. She has, after all, been far more vocal about her beliefs in the months since departing Big Machine than ever before, and her first political statement was posted just a month before she announced her new deal with Republic Records. It's also interesting to note that while Scott Borchetta has donated to Democratic campaigns in the past, he actually donated to Republican candidate Marsha Blackburn's election campaign in 2018 — the same politician Taylor publicly denounced in her political post.
"I don't like your kingdom keys/They once belonged to me."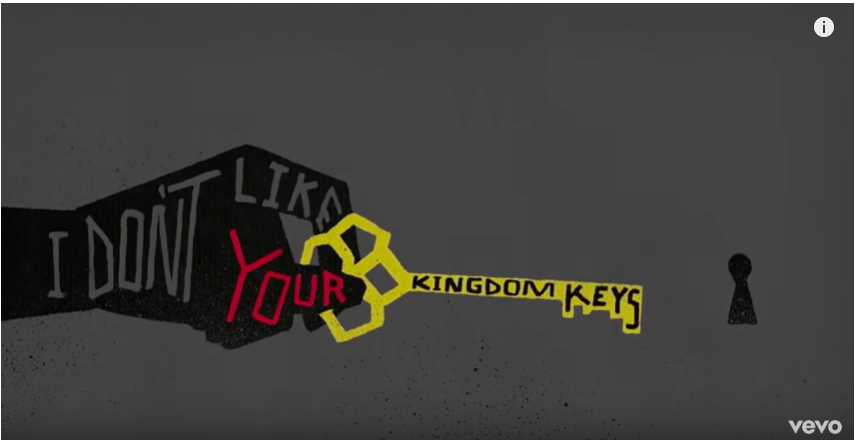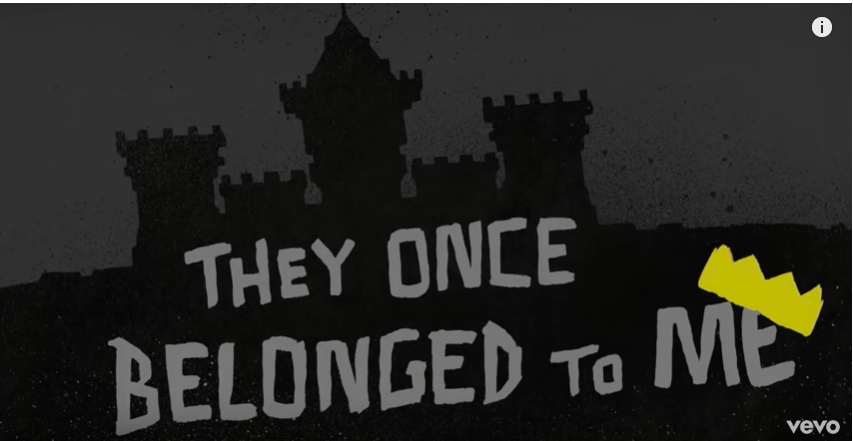 Again, this lyric confused fans at the time of the song's release. Now, however, @tayleidoscope13 is suggesting that the "kingdom keys" Taylor refers to here are her songs — and the knowledge that they'd no longer be hers after leaving Big Machine.
"You asked me for a place to sleep/Locked me out and threw a feast."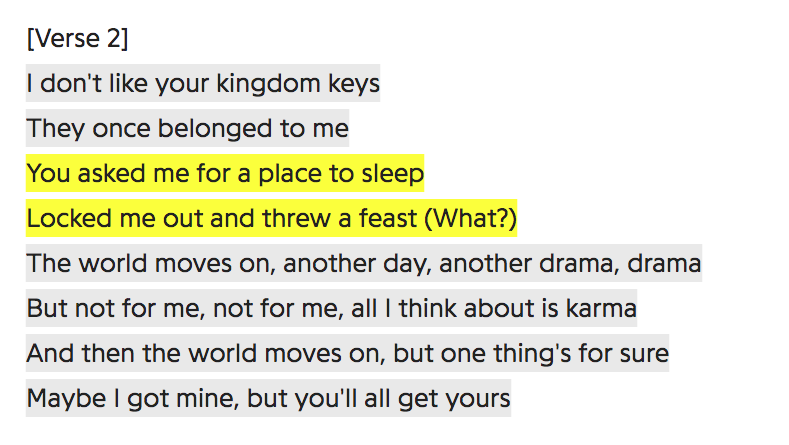 When Scott Borchetta first approached Taylor with an interest in signing her, she was 14 years old and Big Machine hadn't even been established yet. In fact, the company had no financing or infrastructure, but Taylor took a chance and signed anyway. She very quickly became the biggest name on the label's roster and arguably the reason it sold for hundreds of millions of dollars. Some fans, including @JamesHenryll, therefore think the lyric is a reference to how, after taking a chance on a fledgling company and becoming the linchpin in its success and value, Taylor's now been been "locked out" of owning her work while others reap the profits.
It's also very interesting that, in the video for the song, Taylor sings these lyrics while inside a gold cage surrounded by security guards.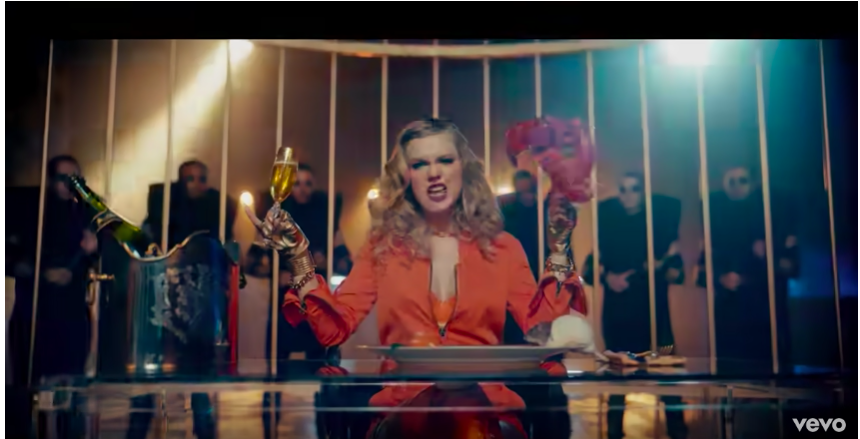 Until this drama all kicked off, very few people could actually explain what this scene represented — and then in May this year, Taylor revealed that the "LWYMMD" video was so jam-packed with Easter Eggs that it'd take "decades" for fans to decipher them all. Well, with the context of this feud, fans including @orbwars now think the imagery is a visual representation of the fight to own her masters — with Taylor and her songs literally being "held hostage". After all, she did reveal in her Tumblr post that the only way she could assume ownership of her work was to "earn" the masters back, gaining the rights to one old album for every new one turned in. This could potentially have resulted in another six album, decade-long contract lasting into her 40s. Taylor even went on to like a post on Tumblr commenting on her newfound "freedom" since leaving Big Machine.
While we're on the subject of the music video, people are also convinced that this "Et Tu Brute" inscription is a reference to Scott Borchetta and not Kanye West or Katy Perry as was first assumed.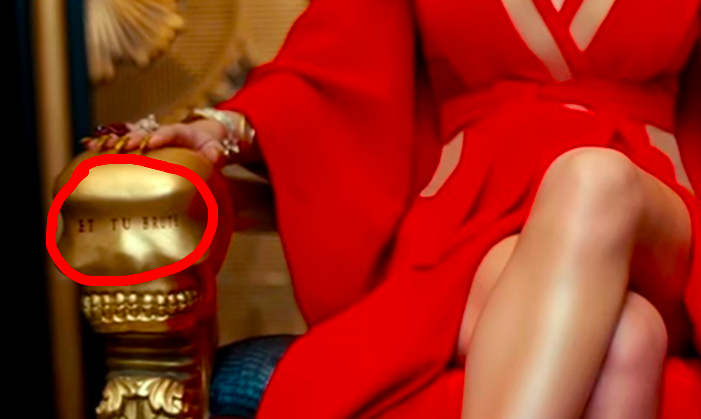 The Shakespearean phrase is used to signify an unexpected betrayal by a close friend.
Fans are also interpreting this scene — where Taylor uses a chainsaw to cut the wings off a plane — differently, too.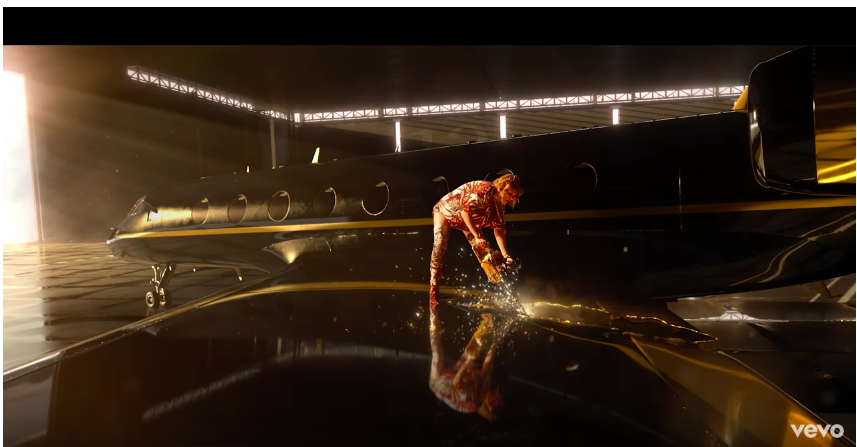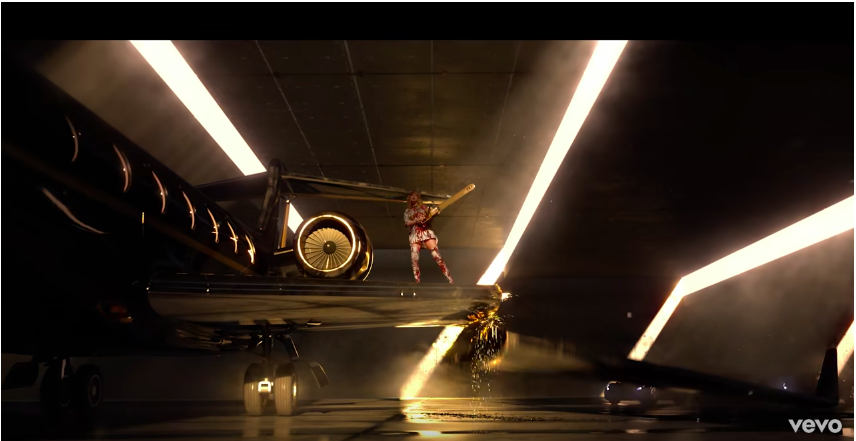 Again, this scene confused us all at the time. But now @swiftarmy1989 has posited that it symbolises "Scott and Big Machine giving her wings," but not allowing her "to fly" by allowing her ownership of her work.
And alliesings11 has suggested that this moment in the video symbolises Taylor "carrying Big Machine."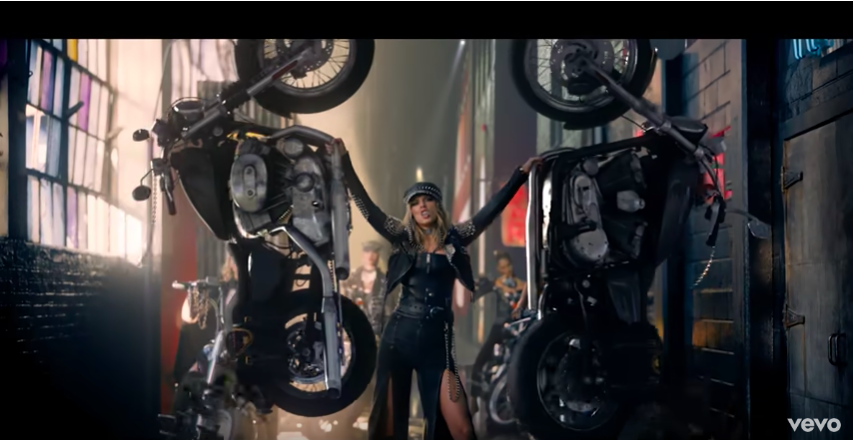 "Look what you made me do."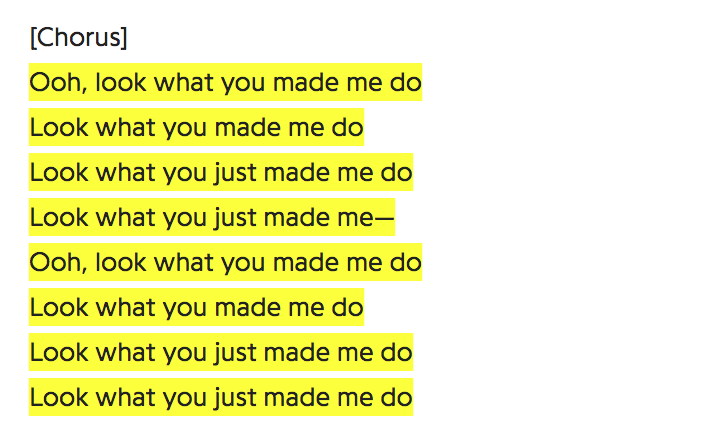 The title of the song and its chorus has long baffled people — in fact, the public have been speculating over what we "made [her] do" since the track was released. Well, some fans think that we now have an answer — Big Machine forced her to make the "excruciating decision" to leave the label, and her masters behind.
Fans have also tied her decision to leave Big Machine to the jewellery spelling out "NO" in this scene of the video.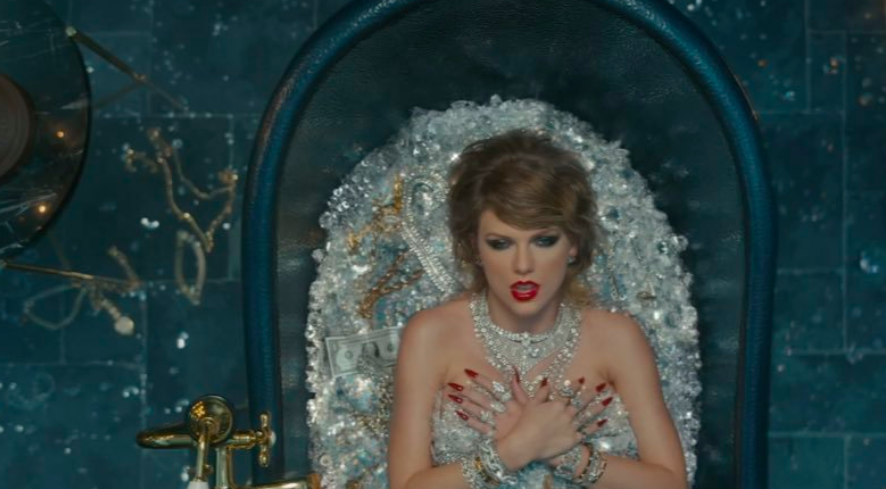 @redthirteenreputation wrote on Twitter: "what…if…… the "No" is about her saying no to scott's offer to resign with bmr and "earn" one album back at a time.. she said no and instead left and signed with republic records.. hence "look what you made me do."
"The old Taylor can't come to the phone right now/Why?/'Cause she's dead."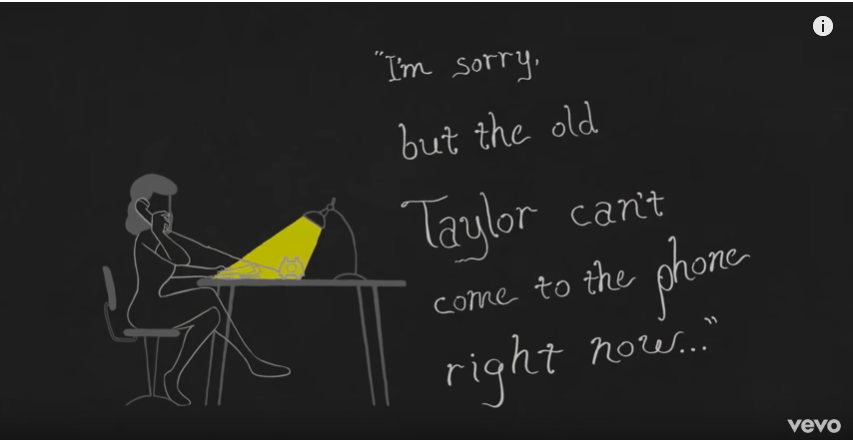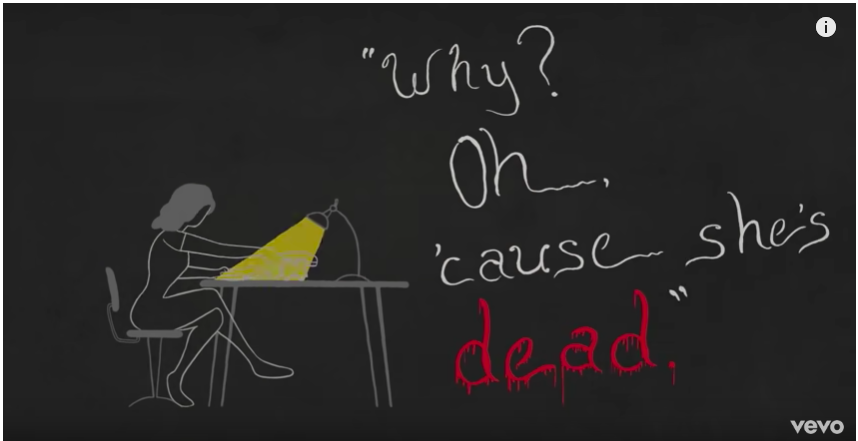 In her Tumblr post, Taylor wrote about the turmoil she experienced in deciding whether or not to leave Big Machine. She explained: "I walked away because I knew once I signed that contract, Scott Borchetta would sell the label, thereby selling me and my future. I had to make the excruciating choice to leave behind my past." This lyric reinforces the notion that she had to not only say goodbye to her work, but also sacrifice the "old Taylor" in order to leave her label and move forward with her career — a concept that played out literally in the video.
In fact, this scene from the video hits pretty hard now.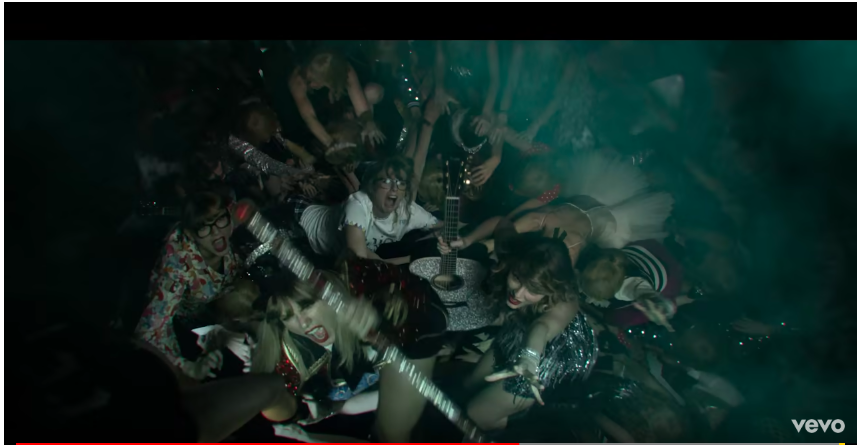 As still-an-innocentt notes, in this scene Taylor sings "I don't trust nobody" while "standing on a mountain of her past work." And, as thefearlesstour points out, the Taylors in the pile are all fighting each other, desperate to reach the top, while the present day Taylor stands calmly at the peak. Perhaps this reflects the battle she fought, and ultimately lost, to bring her past work with her into the next chapter — something she says she had to make peace with.
"I got smarter/I got harder in the nick of time/Honey I rose up from the dead/I do it all the time."

In the statement Scott Borchetta released in response to Taylor's Tumblr post, he shared the text message she sent to him revealing her plans to sign elsewhere. She wrote: "Since communication ran dry on our negotiations, I've done what I told you I would do and gone out exploring other options." Perhaps this lyric therefore refers to Taylor's decision to rise up from the disappointment of losing her masters and find a deal that allowed her ownership of future work — which is exactly what she did.
Ellie Woodward is acting celebrity editor for BuzzFeed and is based in London.
Contact Ellie Woodward at [email protected].
Got a confidential tip? Submit it here.
Source: Read Full Article