For a sprawling city like Tokyo, it's both difficult and easy to stand out from others: difficult in the sense that there's 127 million people living in the greater Tokyo district, while easy if your lifestyle enables you to stand out. For Yasunari "Nari" Miyazaki, he strives to both stand out and be subtle simultaneously.
Nari is the owner and designer of enigmatic underground fashion label GOD SELECTION XXX. The brand is not new: in fact, 2023 marks its 10th anniversary since it first emerged as a small indie brand in Harajuku, Tokyo. Its founder isn't very open on categorizing what GOD SELECTION XXX really is, no more than stating it's a "streetwear brand inspired by the "Ura-Harajuku" culture." And perhaps that's all one would need to understand its appeal.
Nevertheless, GOD SELECTION XXX utilizes simple techniques to make it stand out: graphic prints, high quality bases, a color palette largely made of black and white, and its signature logo – a waving flag adorned with a bold "XXX." Nari's approach to design is straight forward and unassuming, but if you know you know, and it can be as loud as a bright red box or gigantic simian face. A lot of inspiration can also be paralleled to fragment design in fact, which makes a lot of sense seeing Nari and Hiroshi Fujiwara are close friends and have collaborated numerous times.
GOD SELECTION XXX therefore makes a loud statement while trying to stay underground and mysterious at the same time, a sentiment that could perhaps explain his choice of car: a pristine, gorgeous, downright insane 2022 Mercedes-Benz AMG GT Black Series. For those unaware, the AMG GT is already a high performance vehicle, acting as the brand's answer to the two-seat grand tourer that's capable of being low-key daily driven. The Black Series, on the other hand, is far from low-key.
Everything about the Mercedes-AMG GT Black Series is as hardcore as you can imagine. Its price is stratospheric: starting at $327,050 USD MSRP. Its power is monstrous: 720 hp, 550 lb-ft of torque from its racecar-derived 4.0L twin-turbo V8. Its acceleration is neck-snapping: 0-60 in 2.9s. Its body is as extreme as you can dream: lashings of exposed carbon fiber, ankle-slicing front splitter and a double-deck, manually-and-electronically adjustable rear wing. And its achievements are real: the AMG GT Black Series set the Nürburgring lap record for production cars in 2020 at 6:43.61.
But returning back to the original point, Nari loved the car for its capabilities, looks, and what it means as an engineering feat, but wanted to lower its "loudness" a bit to keep it within check on the streets of Tokyo. And what easier way to do that than to paint it black… all black. The car itself is limited to just 1,700 total units, but none of available in Tokyo were ebony. So, naturally, Nari had it special ordered just for him straight from Affalterbach in his choice color. He now owns the only solid black example in all of Japan.
Read on to learn more about the mysterious Nari and his gorgeous AMG GT Black, and in case you missed our previous DRIVERS, we featured artist Joshua Vides and his also-rare Championship White Acura Integra Type R.1 of 12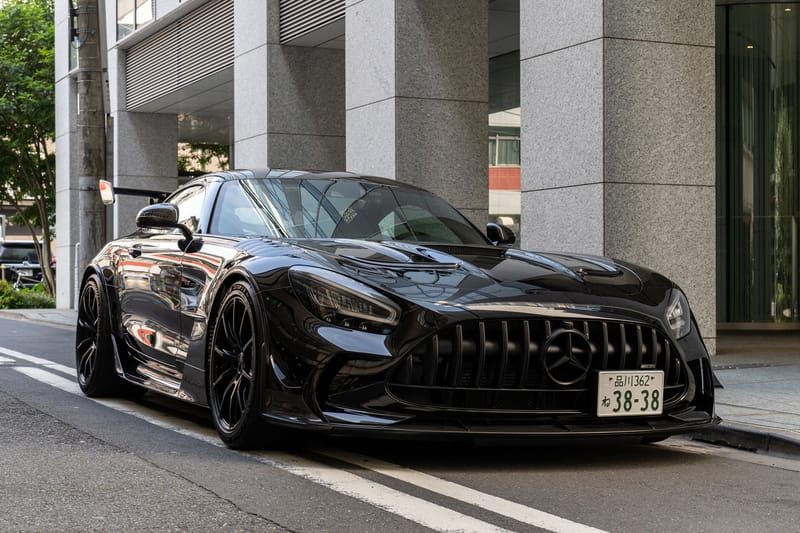 Eddie Eng/Hypebeast2 of 12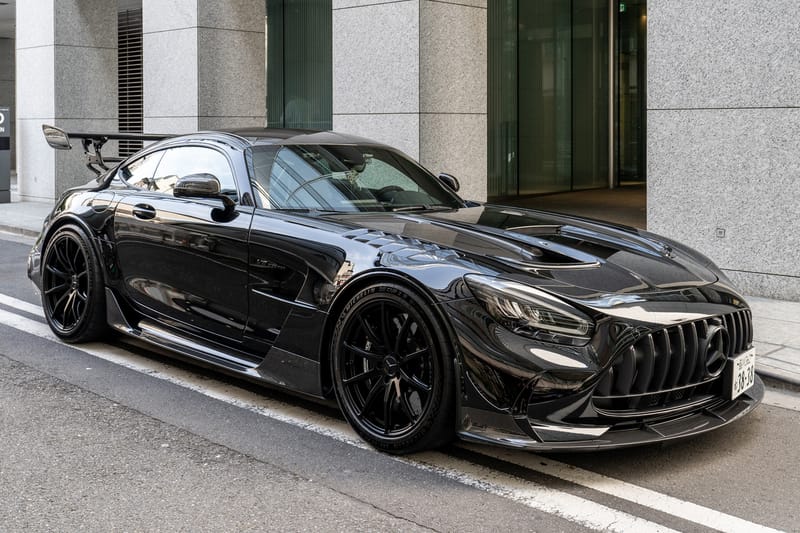 Eddie Eng/Hypebeast3 of 12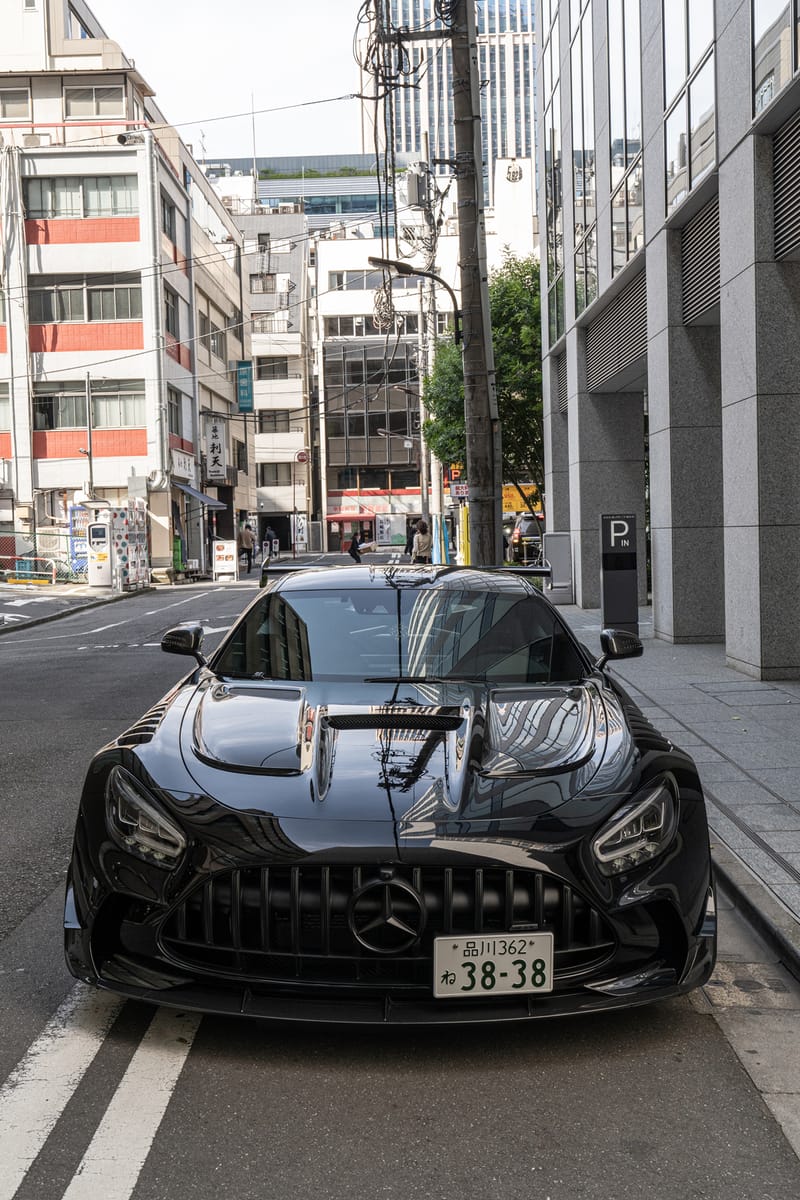 Eddie Eng/Hypebeast4 of 12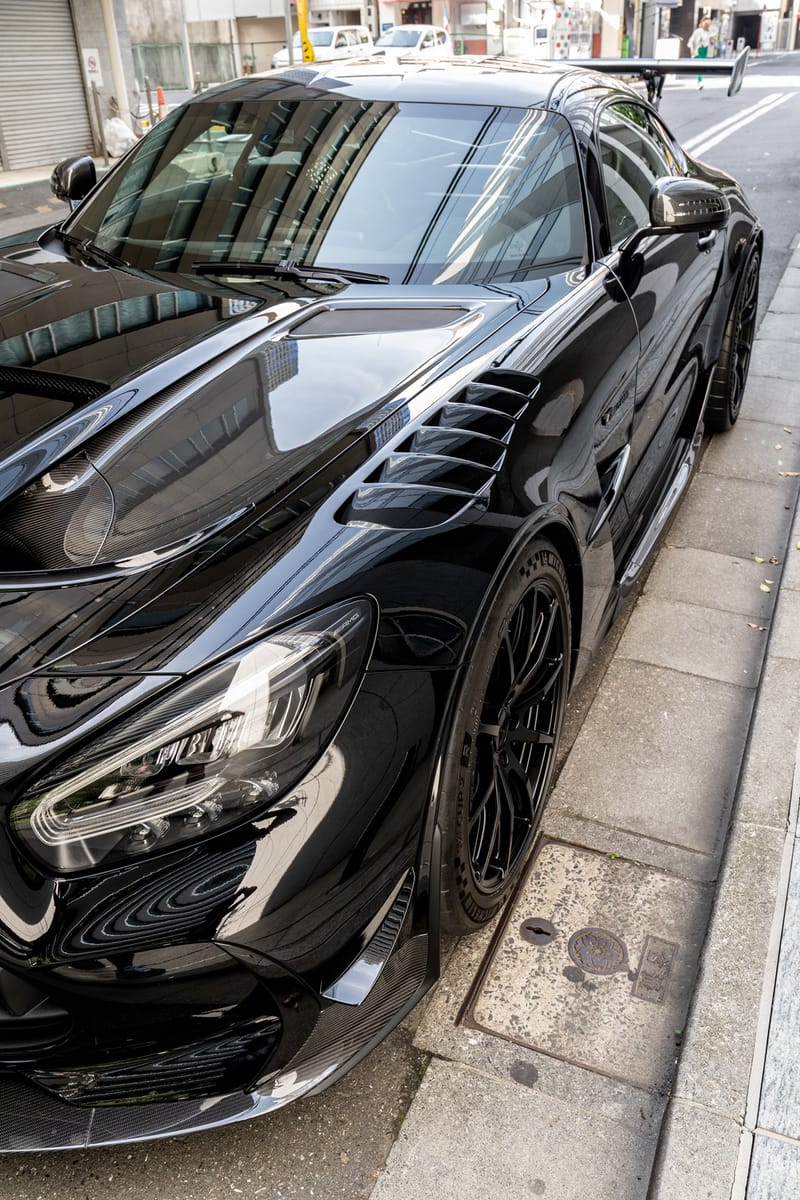 Eddie Eng/Hypebeast5 of 12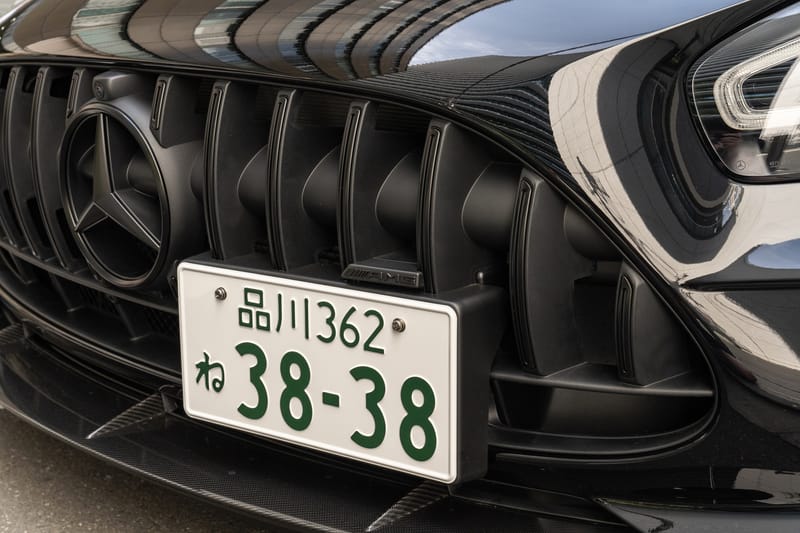 Eddie Eng/Hypebeast6 of 12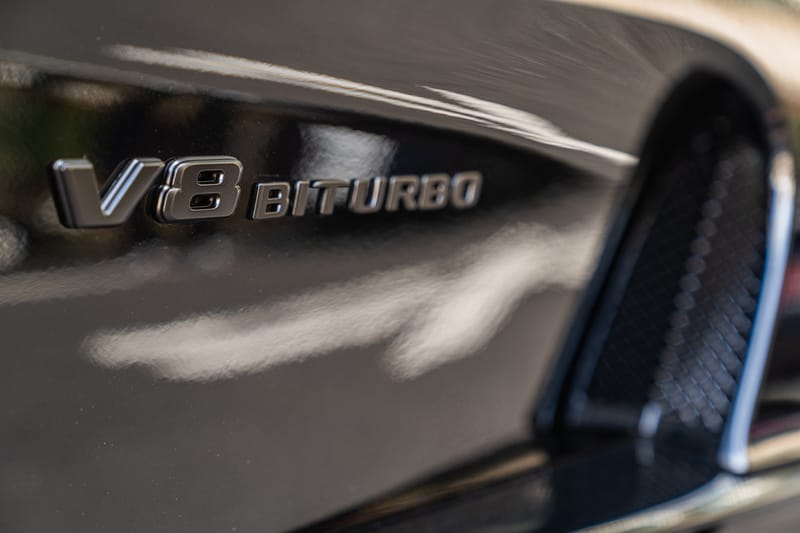 Eddie Eng/Hypebeast7 of 12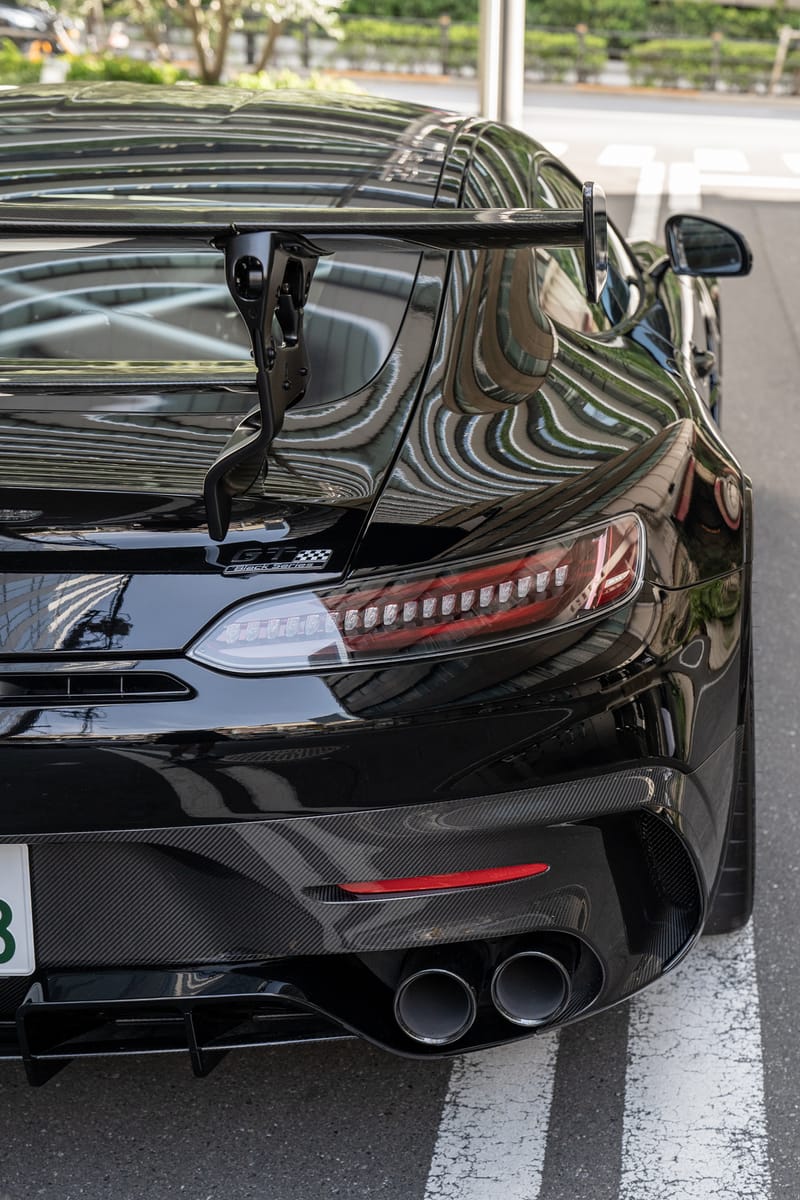 Eddie Eng/Hypebeast8 of 12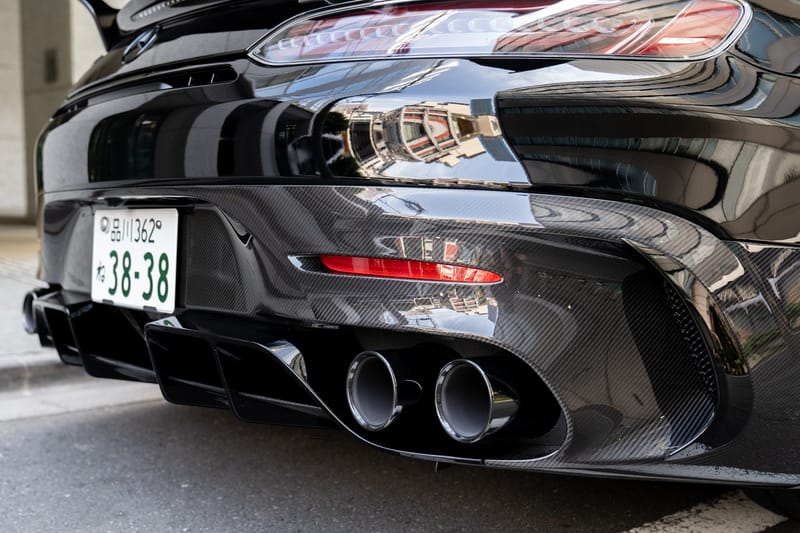 Eddie Eng/Hypebeast9 of 12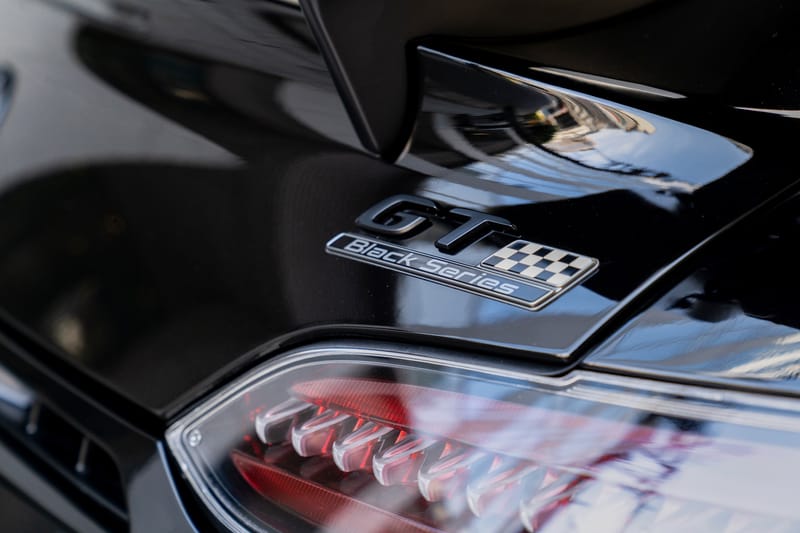 Eddie Eng/Hypebeast10 of 12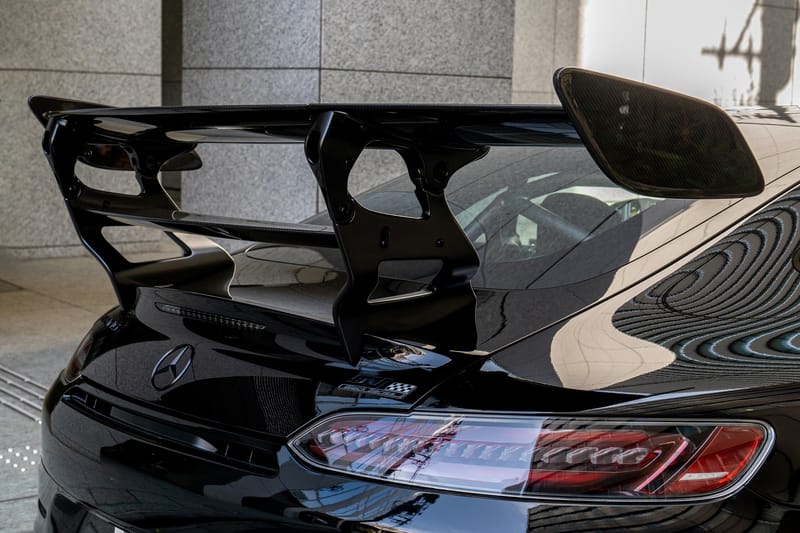 Eddie Eng/Hypebeast11 of 12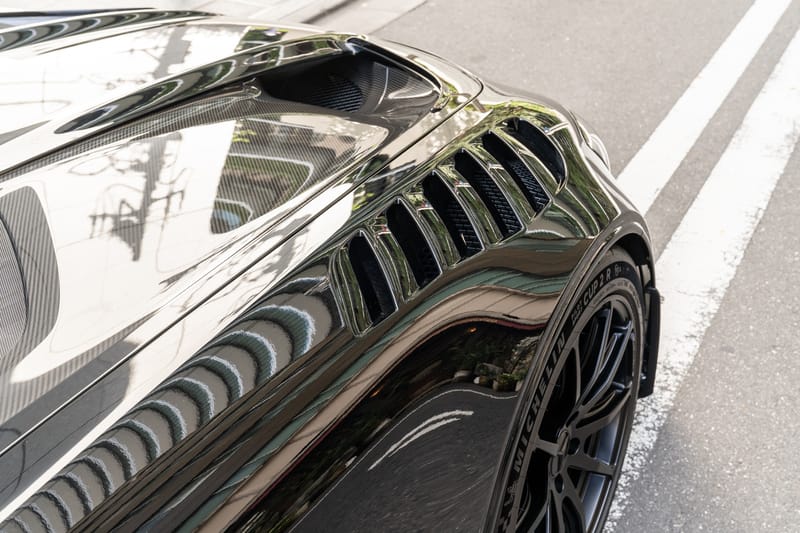 Eddie Eng/Hypebeast12 of 12
Eddie Eng/Hypebeast
Tell us about your car.
It's a 2022 Mercedes-AMG AMG GT Black Series.
When did you acquire it?
April of 2022.
What made you choose this car specifically?
Because it was the fastest car on the Nürburgring when it released.
What is the main purpose of this car for you?
I use it for going to the office.
Any details? Modifications? Changes?
It's lowered, the wheels are flush, and I blacked out any chrome parts.
Any interesting stories you'd like to share about this car?
When I visited the AMG headquarters in Affalterbach, Germany, I told them I'd buy it only if it came with a solid black body color, which was not available in Japan. As a response, they called me back and said they would make one solid black just for me, so I purchased it.
To this date, there's only one solid black AMG GT Black Series in Japan.1 of 8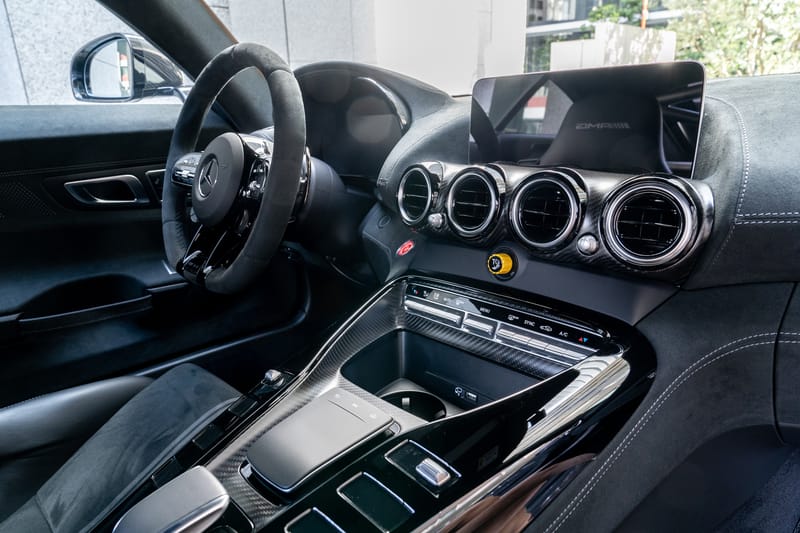 Eddie Eng/Hypebeast2 of 8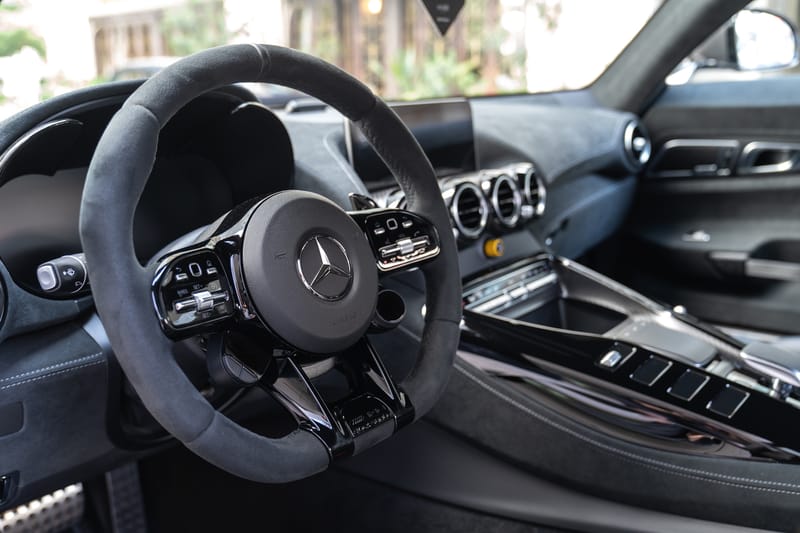 Eddie Eng/Hypebeast3 of 8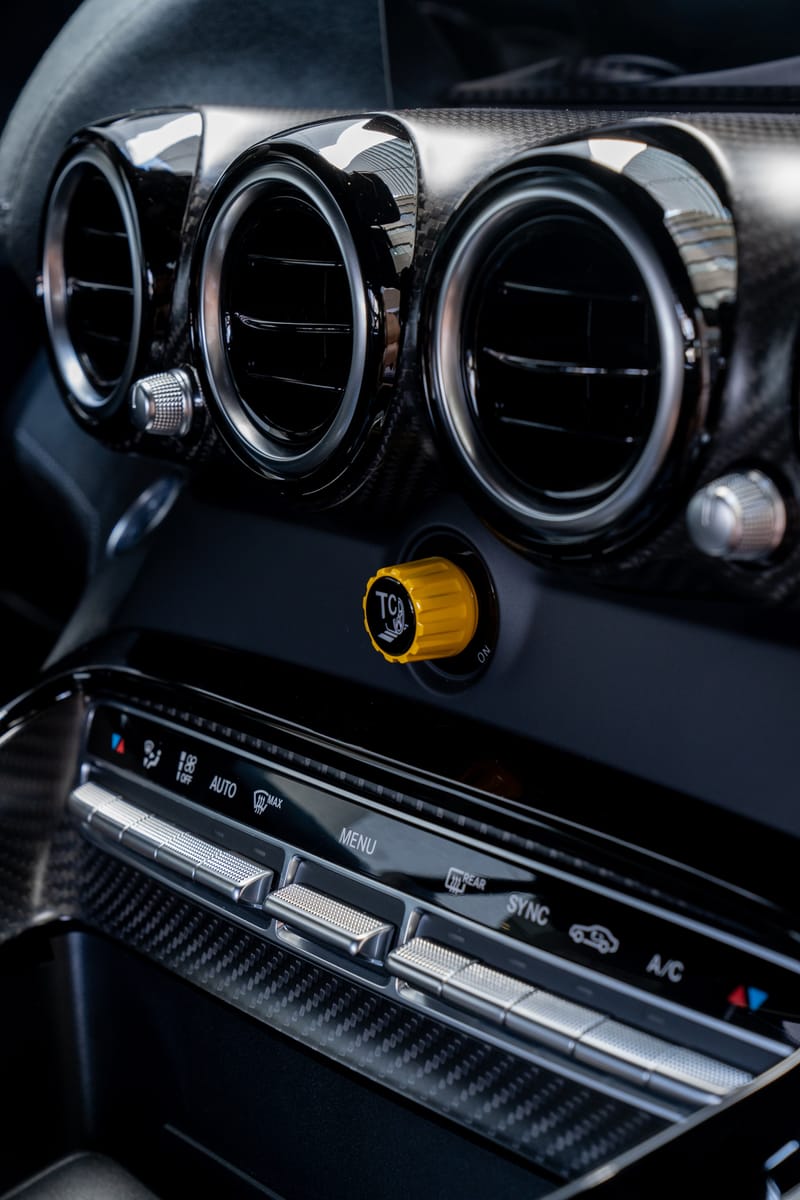 Eddie Eng/Hypebeast4 of 8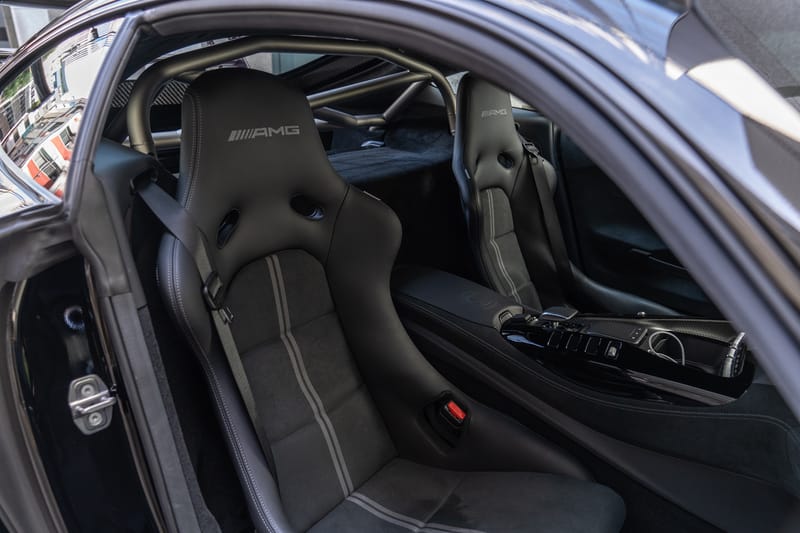 Eddie Eng/Hypebeast5 of 8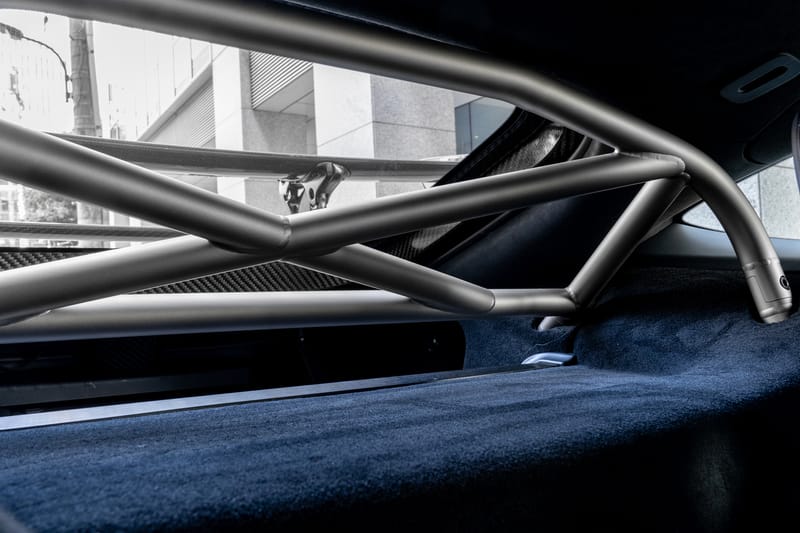 Eddie Eng/Hypebeast6 of 8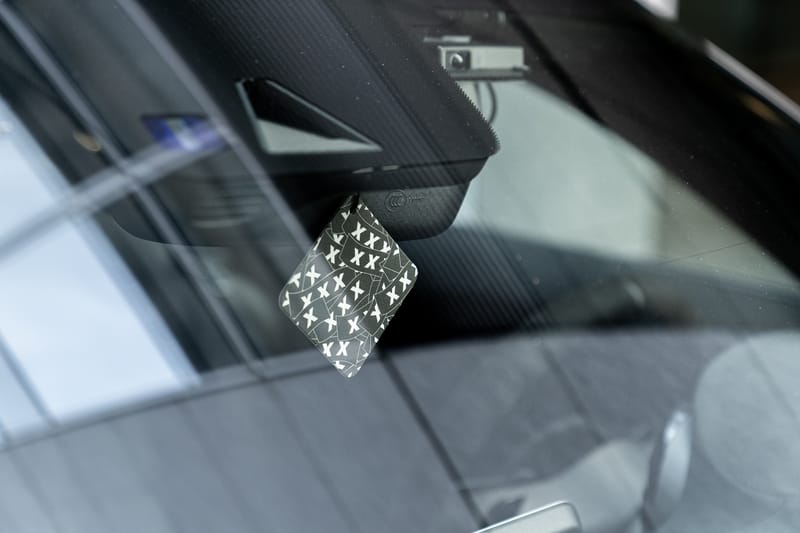 Eddie Eng/Hypebeast7 of 8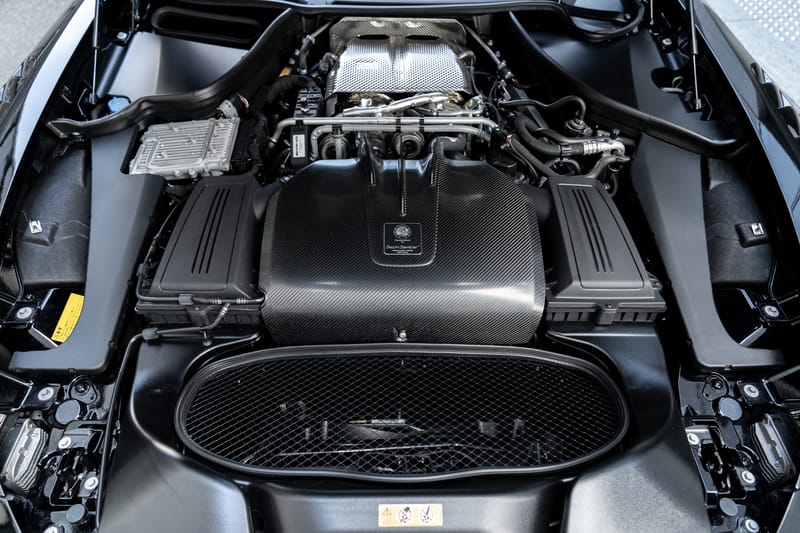 Eddie Eng/Hypebeast8 of 8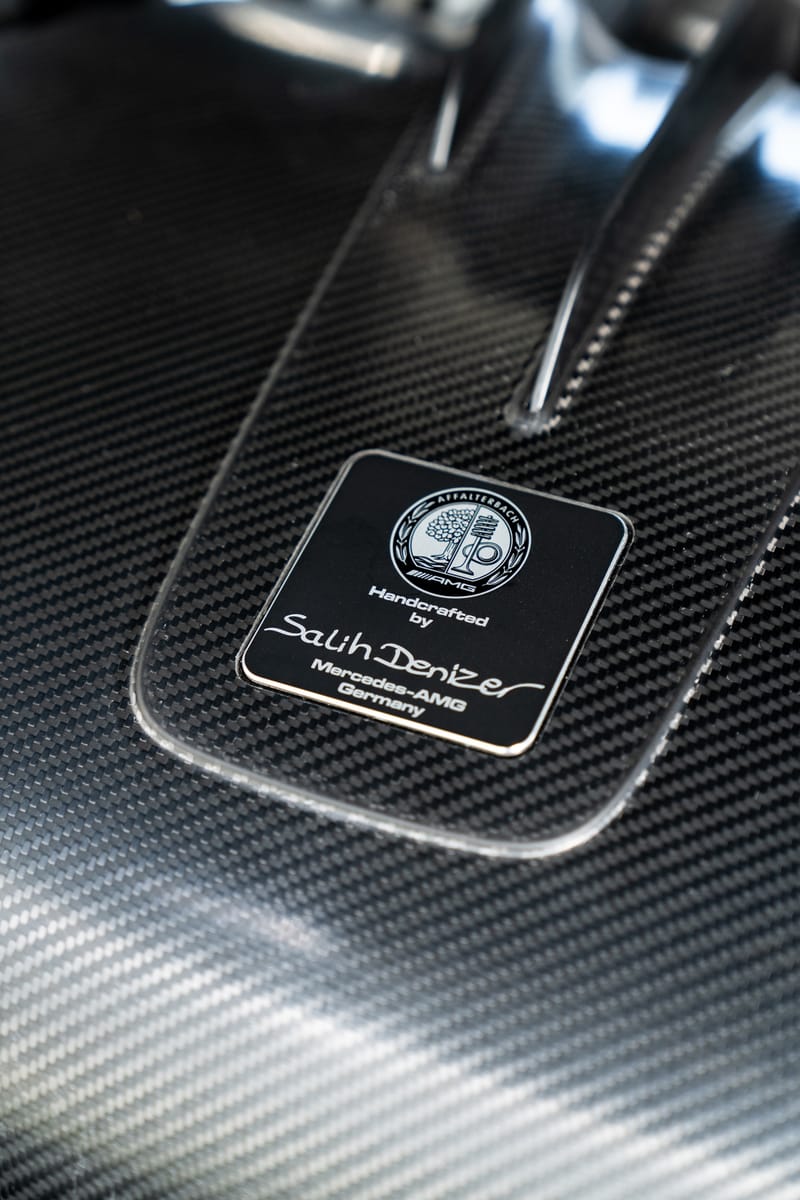 Eddie Eng/Hypebeast
Do you see a direct relationship between fashion and cars? How are they connected, in your opinion?
By looking at cars itself and how it's customized, I feel like you can kind of judge what kind of person the owner is. I think it's similar to fashion in that sense.
You have other very exciting cars in your collection, all following the same color pattern (black-on-black-on-black). Can you share why this is the only color pattern you have for your cars?
I like the color black. And also when the car itself is flashy, if it's black the car looks more subtle.
I also like the solid-black look. I think deep, black paint is beautiful, so all of my cars are painted in solid black.
How would you describe Tokyo's car scene to someone who may have never experienced it before?
I'm not a street racer so I don't know much about car scenes, but I think Tokyo is the top three cities in the world with the most high-end cars.
What are cars to you: aspirational achievements, functional tools, stress-relievers, etc?
It's like kids wanting Hot Wheels.
What have you owned before?
McLaren 600LT
Ferrari Portfino
Porsche 911 991.2 GT3
Porsche 930 Carrera
Bentley Bentayga
Mercedes-Benz G63
and more.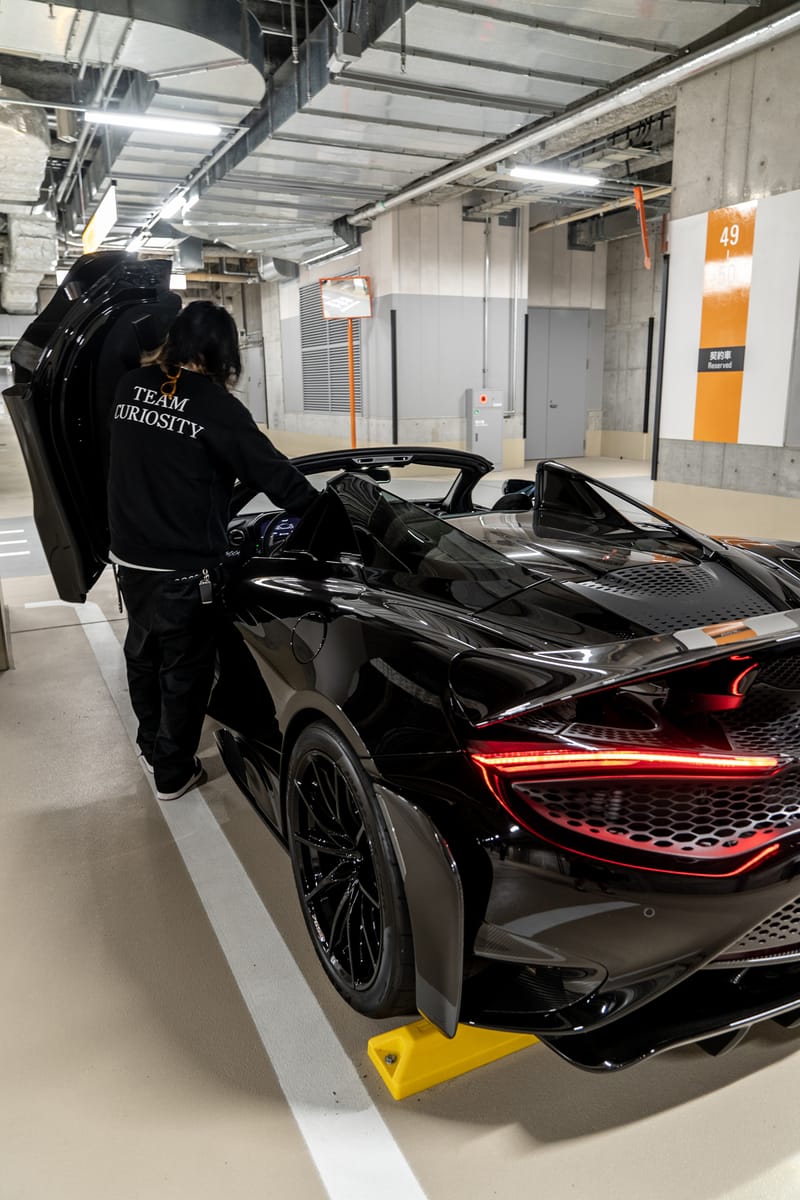 Eddie Eng/Hypebeast
What's in your three-car dream garage?
I actually already have them:
McLaren 765LT Spyder
Rolls-Royce Cullinan Black Badge
Mercedes-AMG AMG GT Black Series
What is the future of the automotive industry, and car culture in general?
Whatever it is, I'd adjust.
Source: Read Full Article