Hamilton Fans Are Divided Over What Eliza's Gasp Means at the End — Here Are Our Theories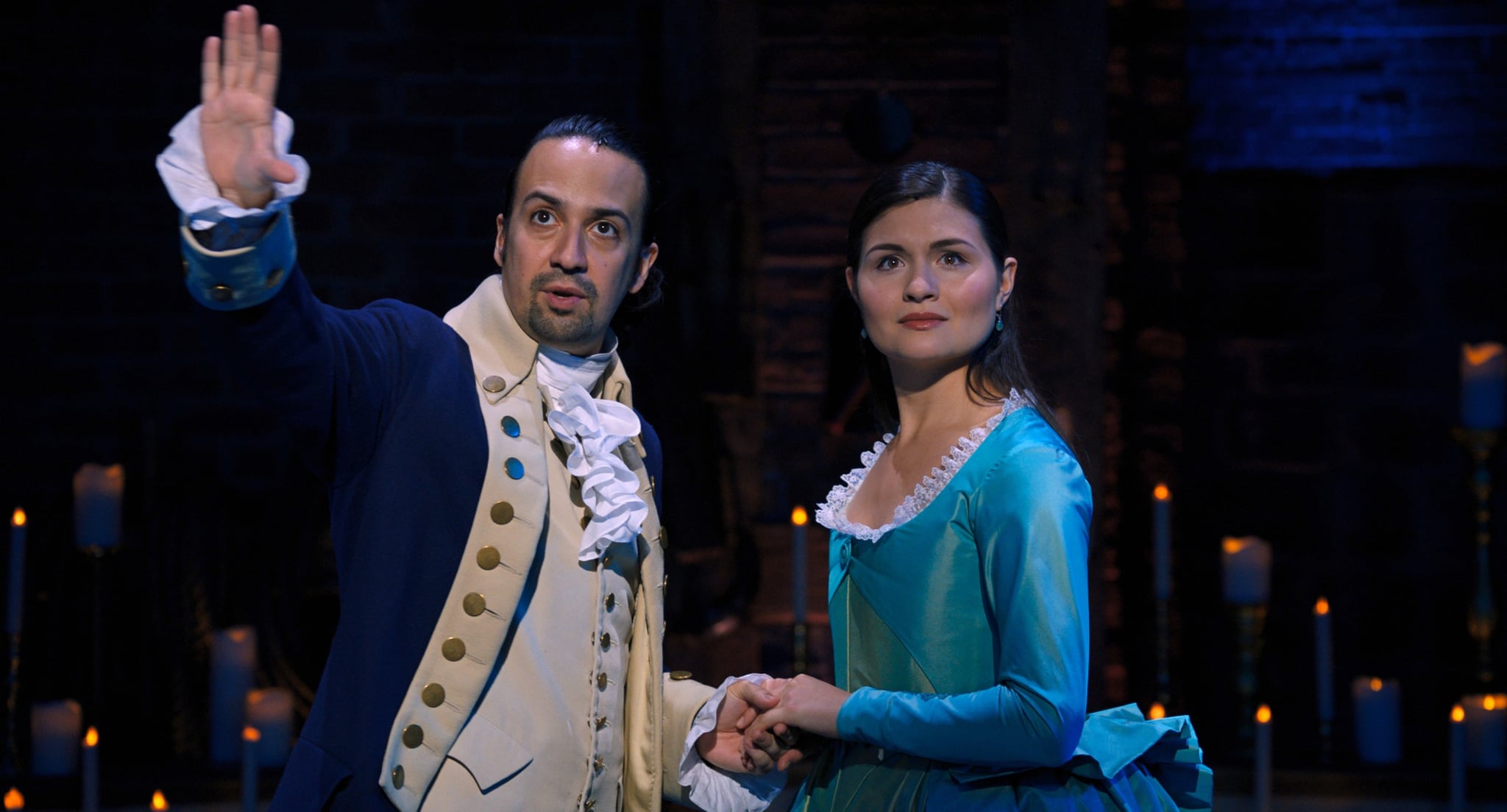 For a musical that relies heavily on the power of words, one of the most poignant Hamilton moments comes — surprisingly — when nothing is said at all. At the end of the show (now available to stream on Disney+), the full cast performs the moving number "Who Lives, Who Dies, Who Tells Your Story" and Alexander Hamilton's wife Eliza (played by Phillipa Soo) delivers a final monologue. The beloved Schulyer sister explains how she devoted her life to Alexander's legacy: she raised funds for the Washington Monument, she established an orphanage, and she compiled Alexander's letters and writings for his biography.
Eliza delivers her emotional parting line, "I can't wait to see you again. It's only a matter of time," before Alexander takes her hand. What happens next leaves some fans puzzled, even after seeing the up-close taping. Eliza walks to the edge of the stage and appears to see something shocking and gasps audibly, with tears streaming down her face. But what did she see?
There are plenty of fan theories about what this mysterious moment could mean. In fact, it's such a point of confusion that Soo and show creator Lin-Manuel Miranda have separately addressed the speculation. We've broken down the most-popular theories (as well as a few of our own) for your consideration, ahead:
Source: Read Full Article