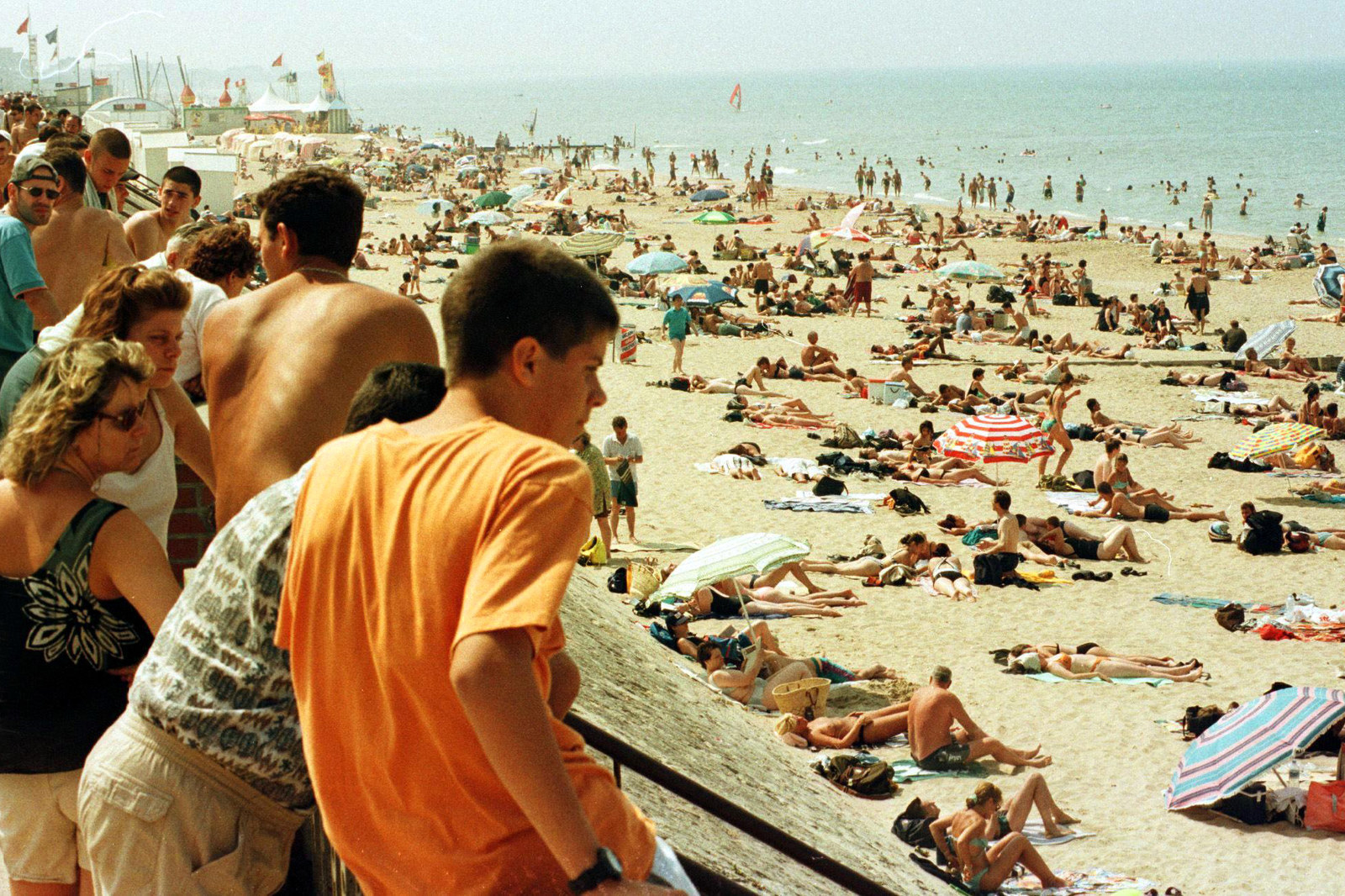 People enjoy the beach of Cabourg, France, on Aug. 1.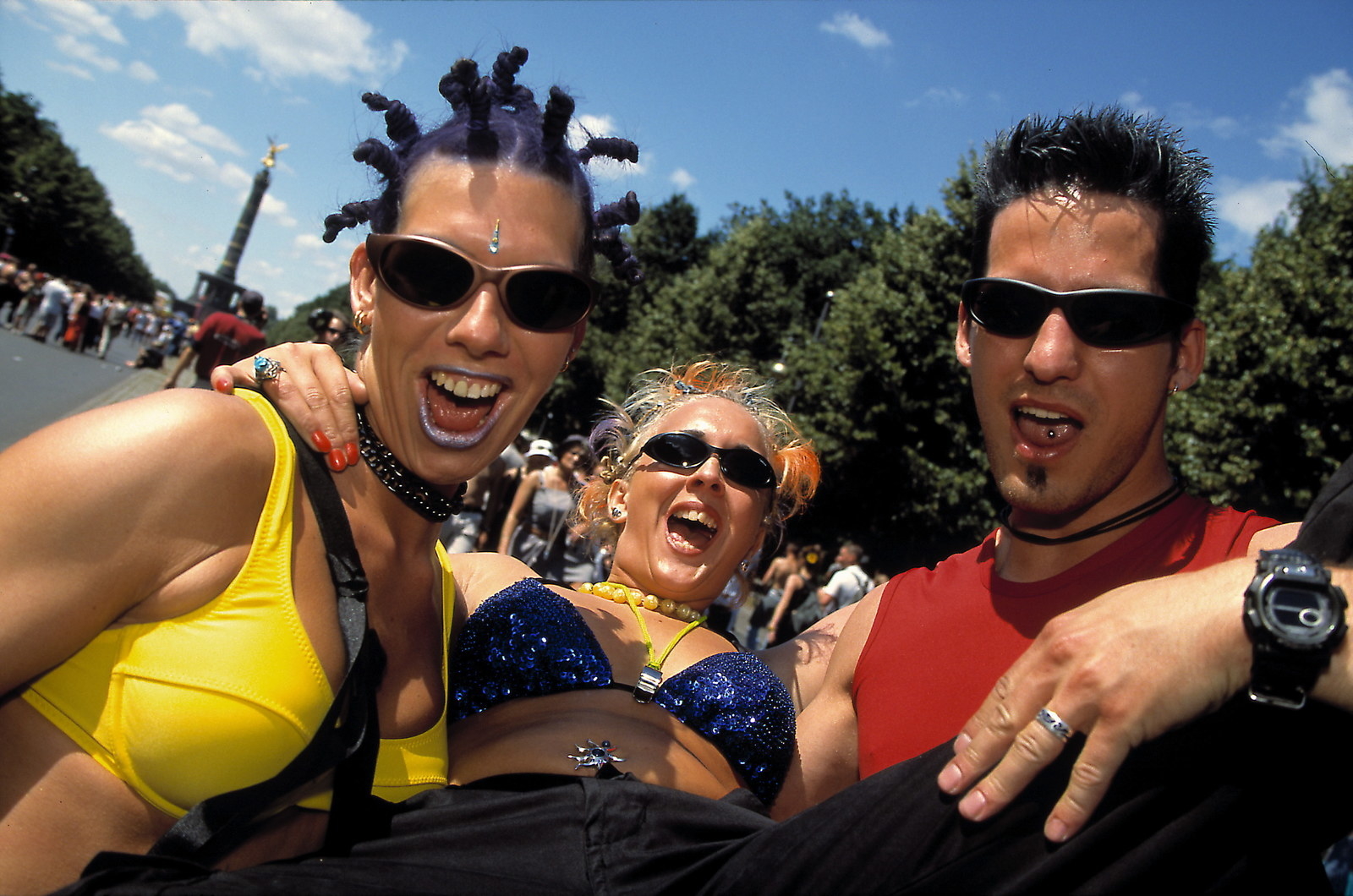 People partake in Berlin's Love Parade on July 10.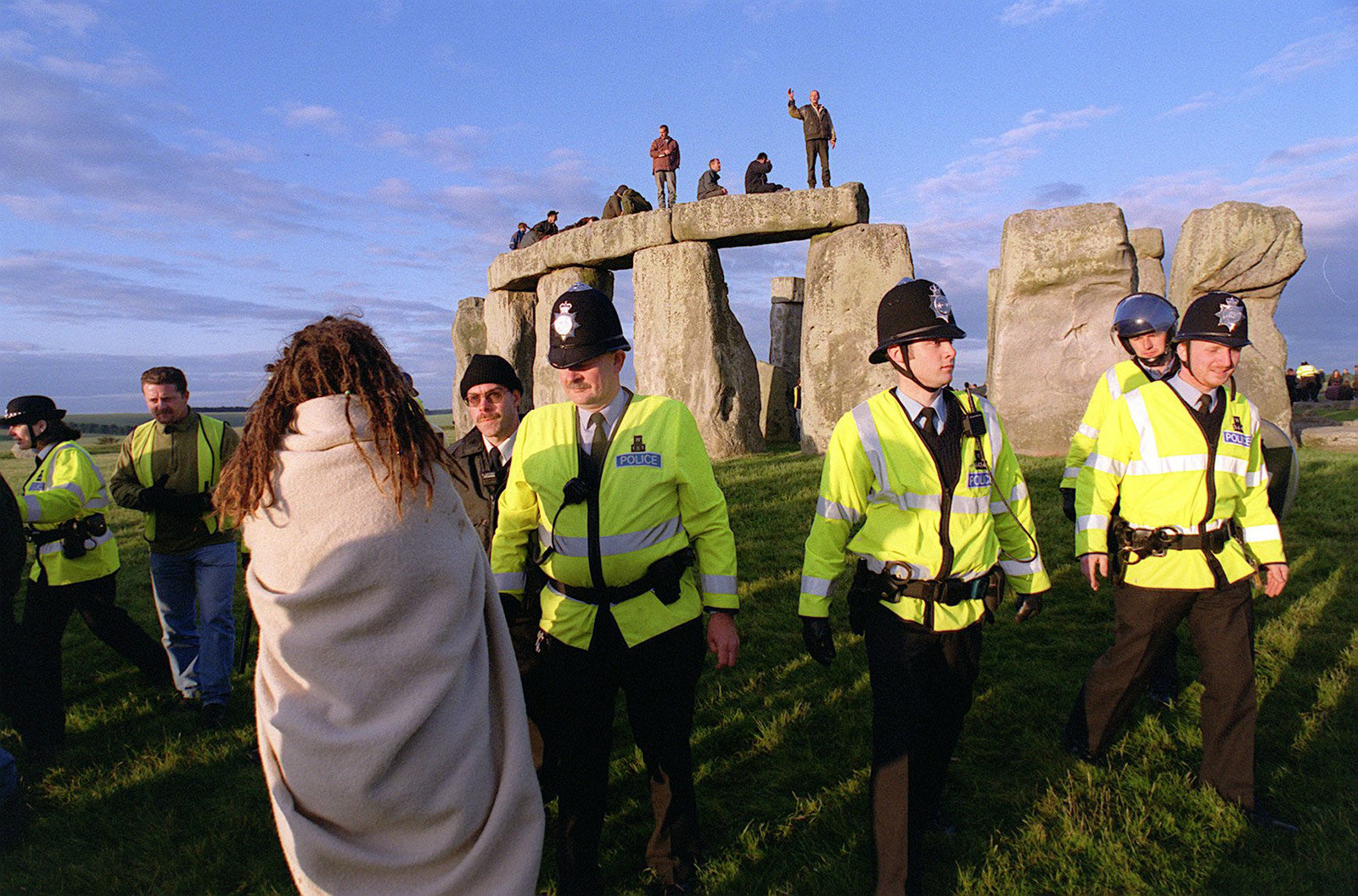 Police move to evict revelers at Stonehenge after a large number of people converged on the site to view the sunrise, during the celebration of the summer solstice on June 21.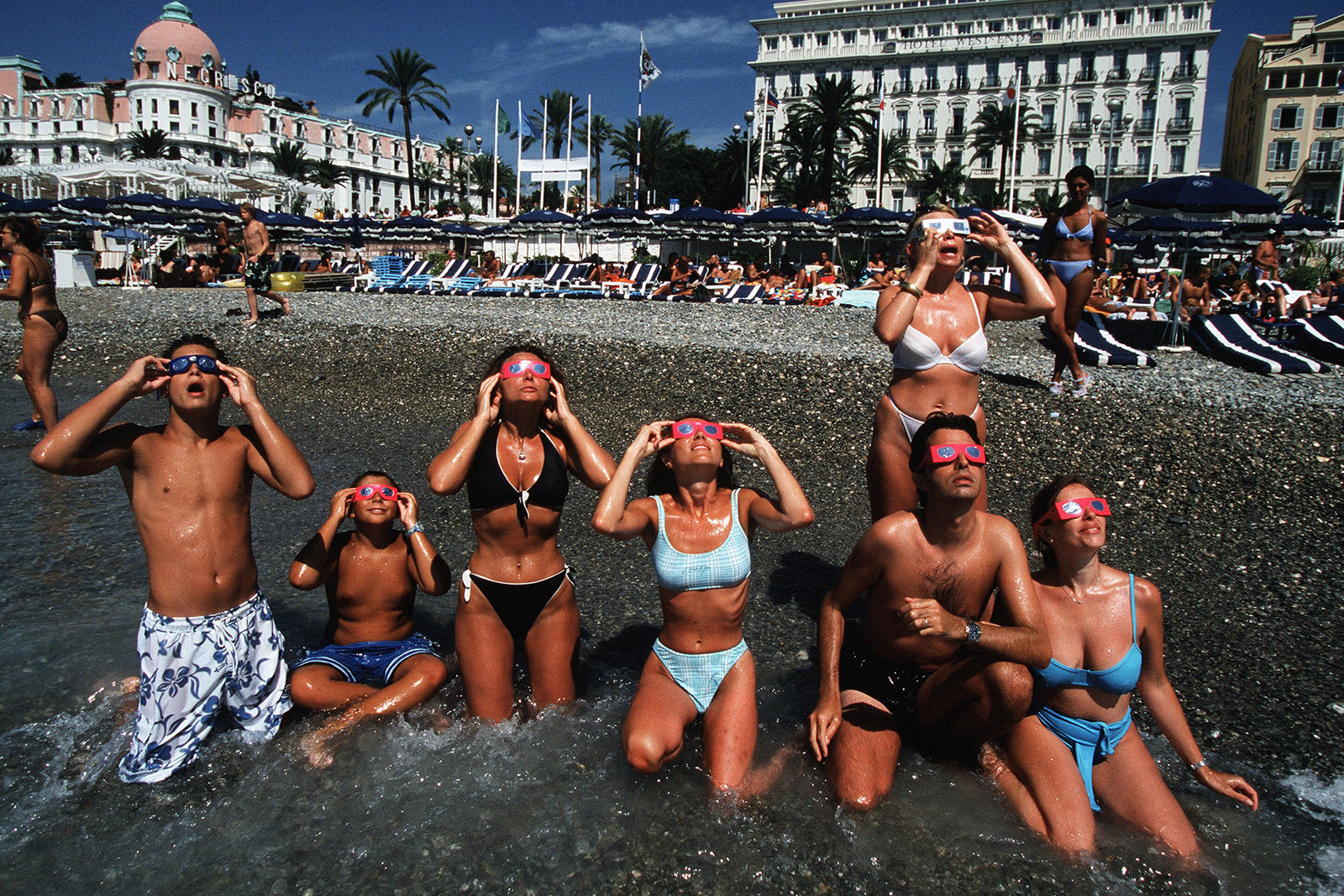 People use protective eyewear to observe a total eclipse in Nice, France, on Aug. 11.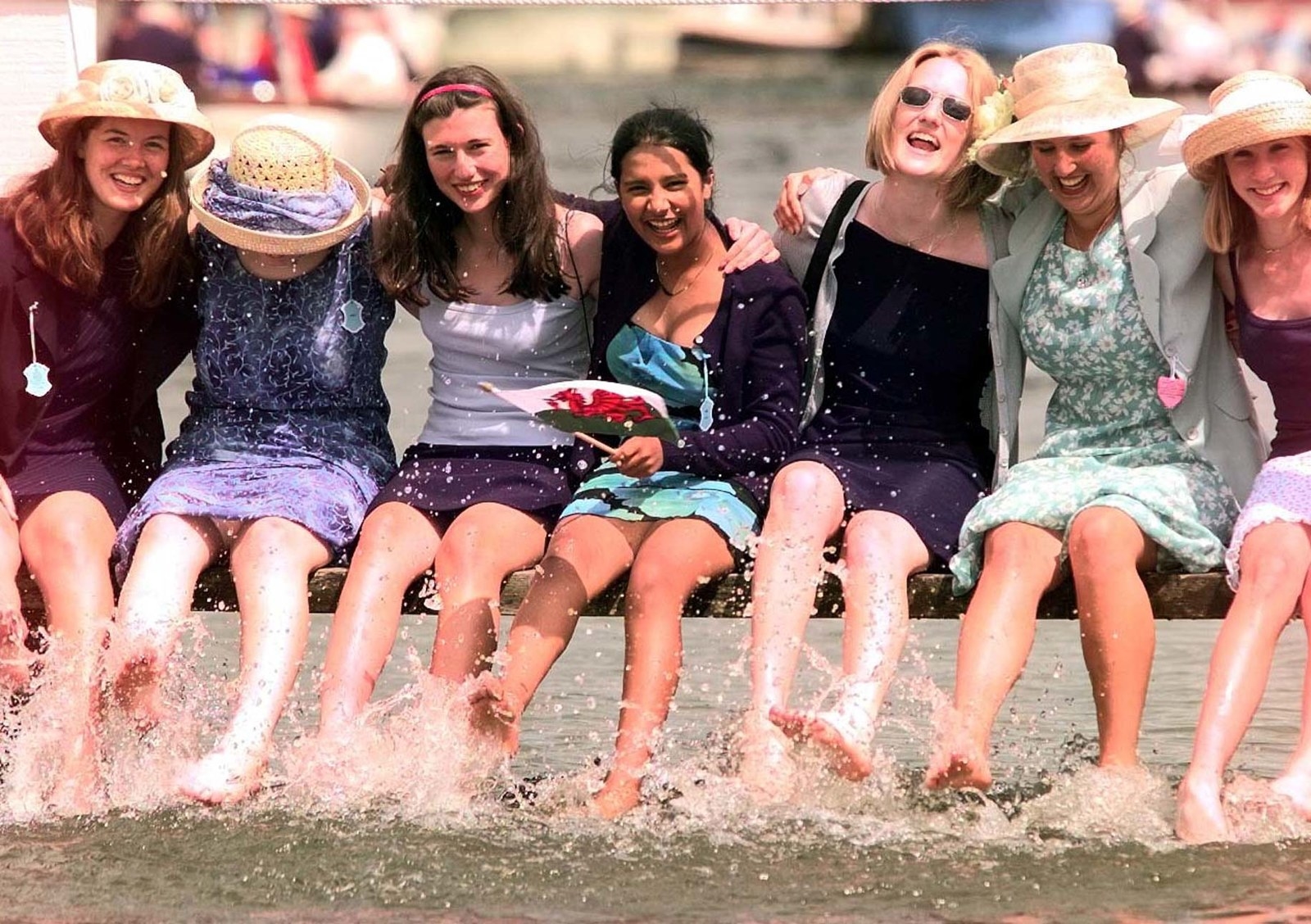 Girls from Haberdasher's Monmouth School for Girls, cool down in London's Thames river on the first day of the 150th Royal Regatta rowing event, June 30.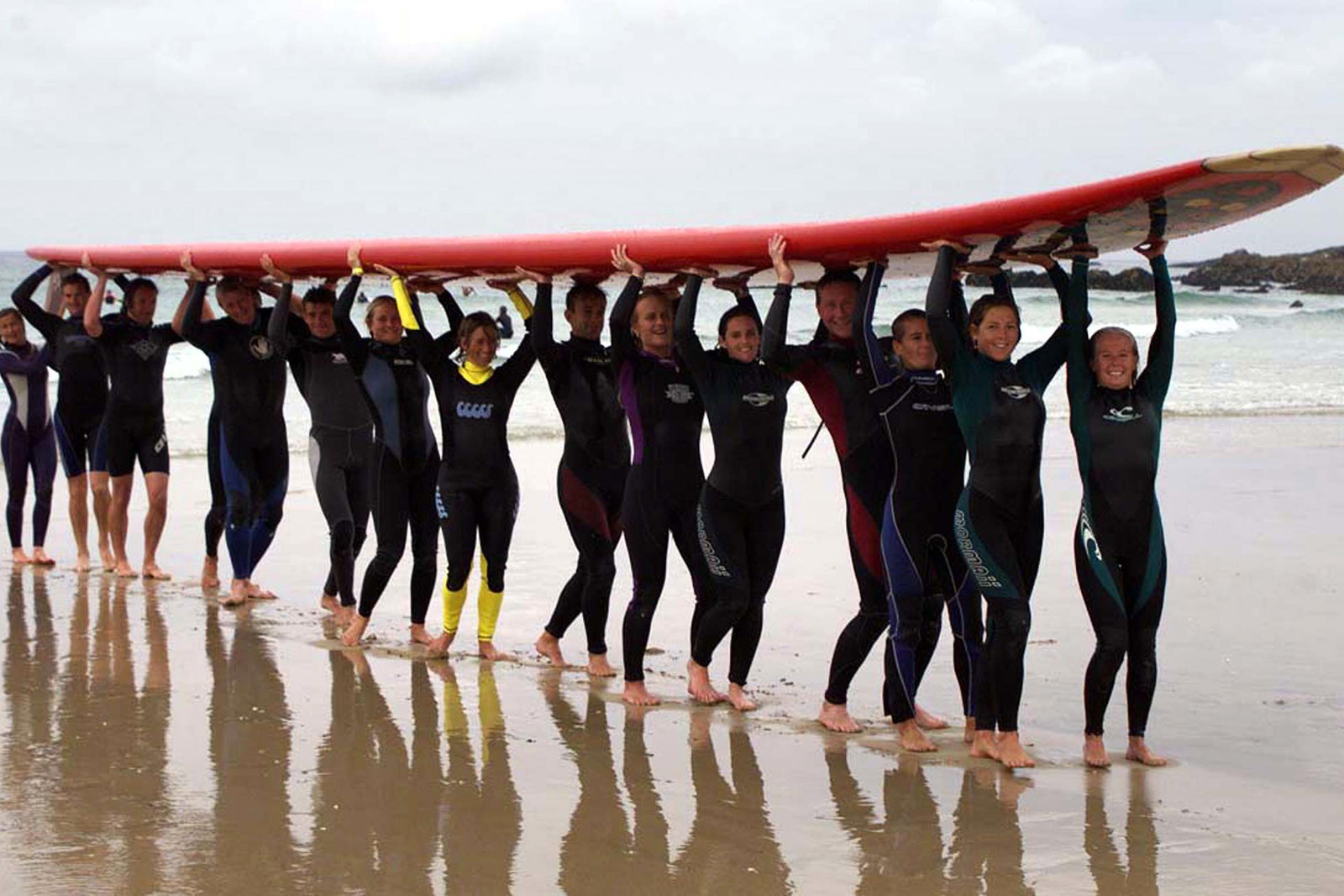 A group of surfers hold aloft the longest surfboard in the world at Fistral beach in Newquay, England, Aug. 6.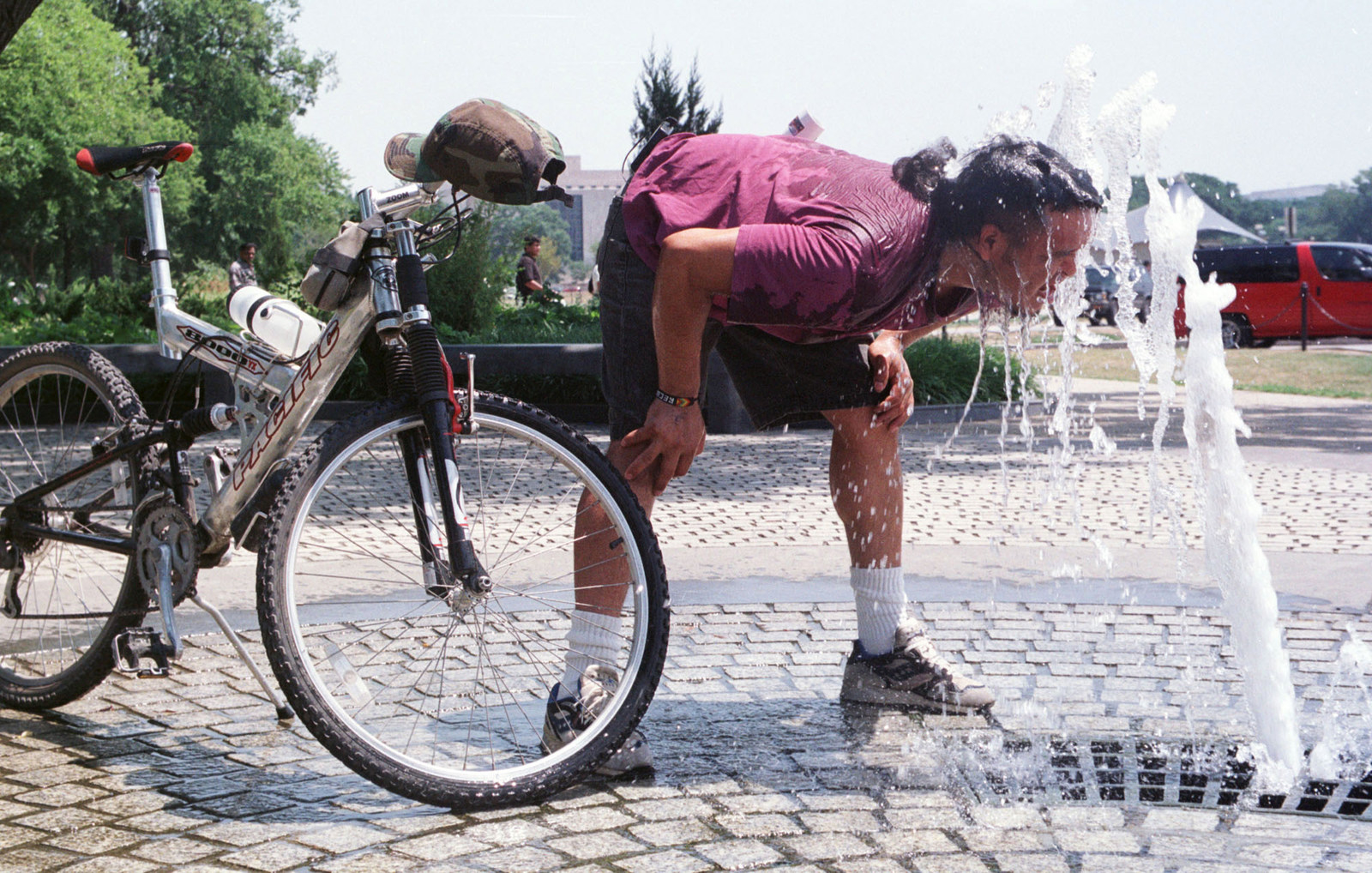 A man cools himself off at a fountain in Washington, DC, July 31.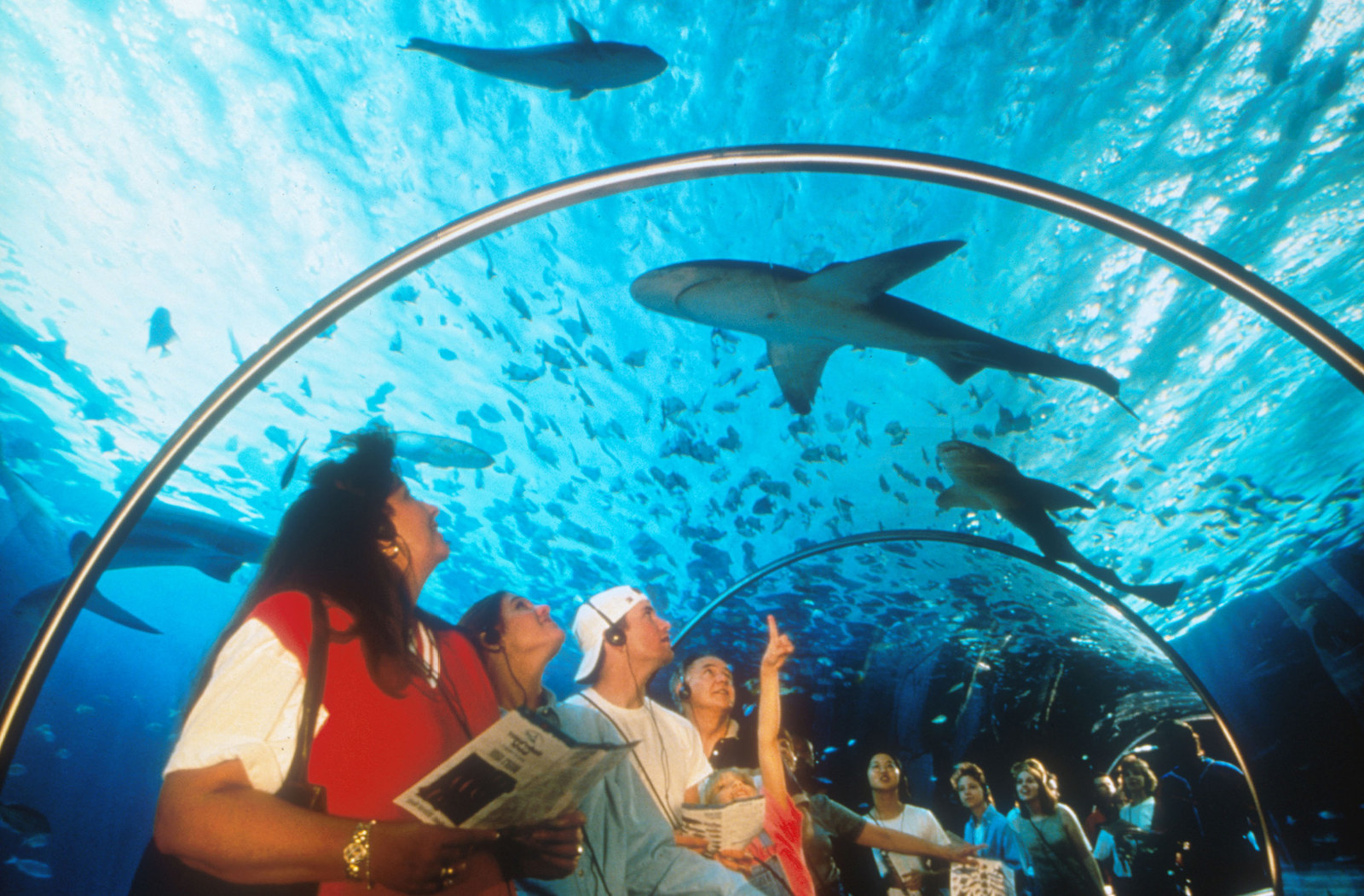 People tour the Underwater World aquarium located at the lower level of the Mall of America in Minneapolis, June 1.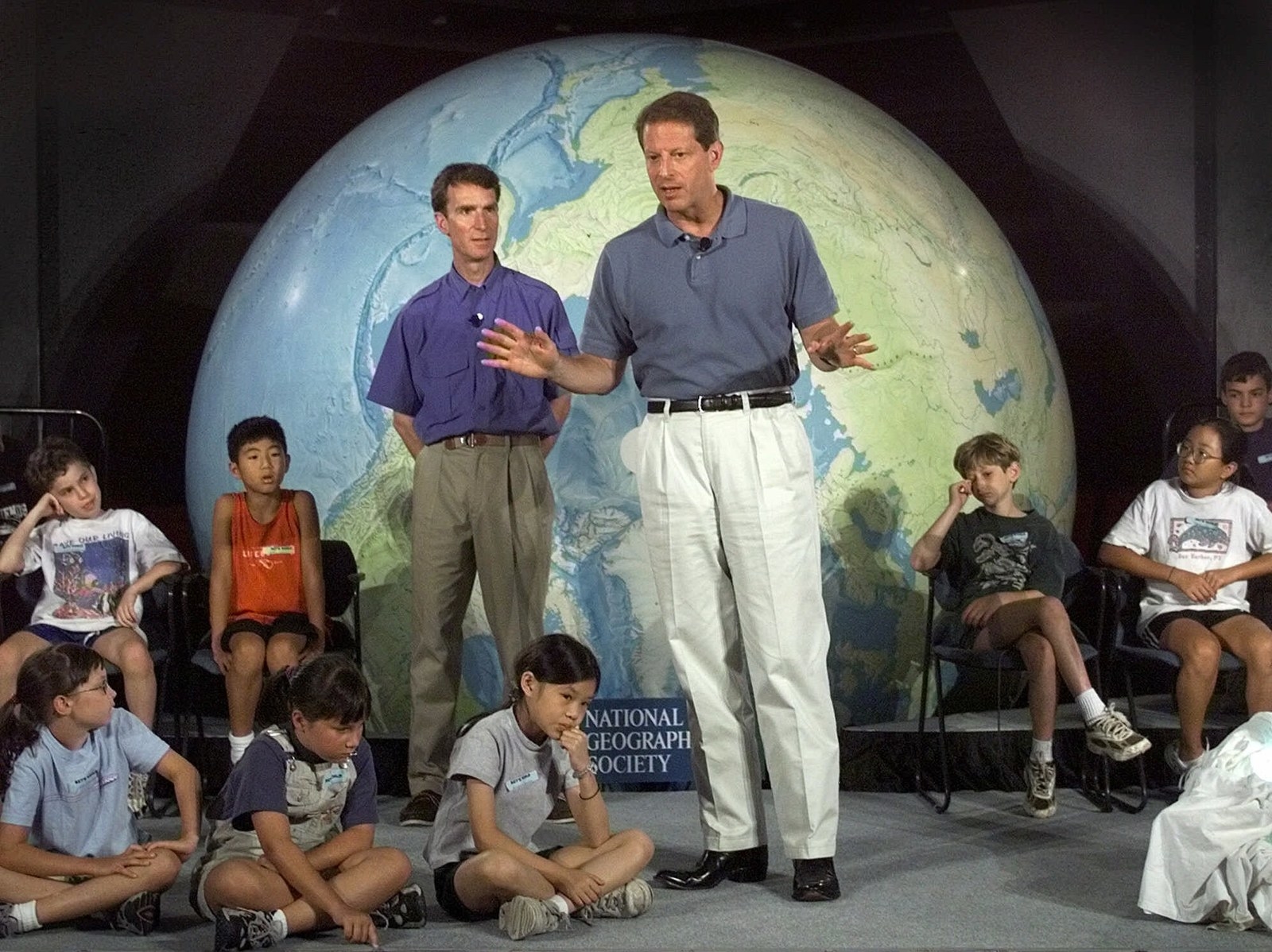 Vice President Al Gore, accompanied by Bill Nye "The Science Guy" talk about climate change to summer camp students at the National Geographic Society in Washington, DC, Aug. 2.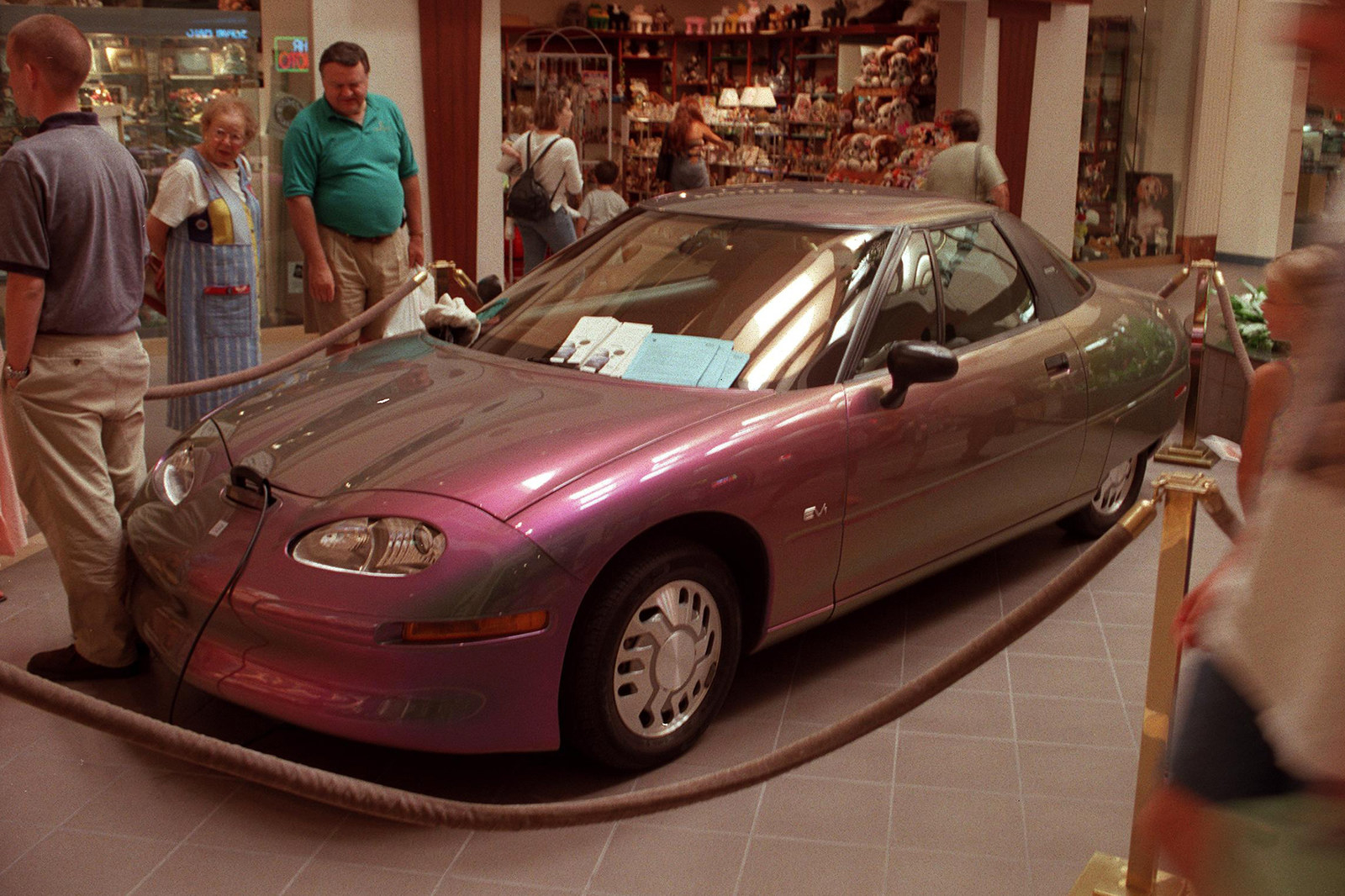 An all new electric car is displayed at the Media Shopping center in Burbank, California, on Aug. 8.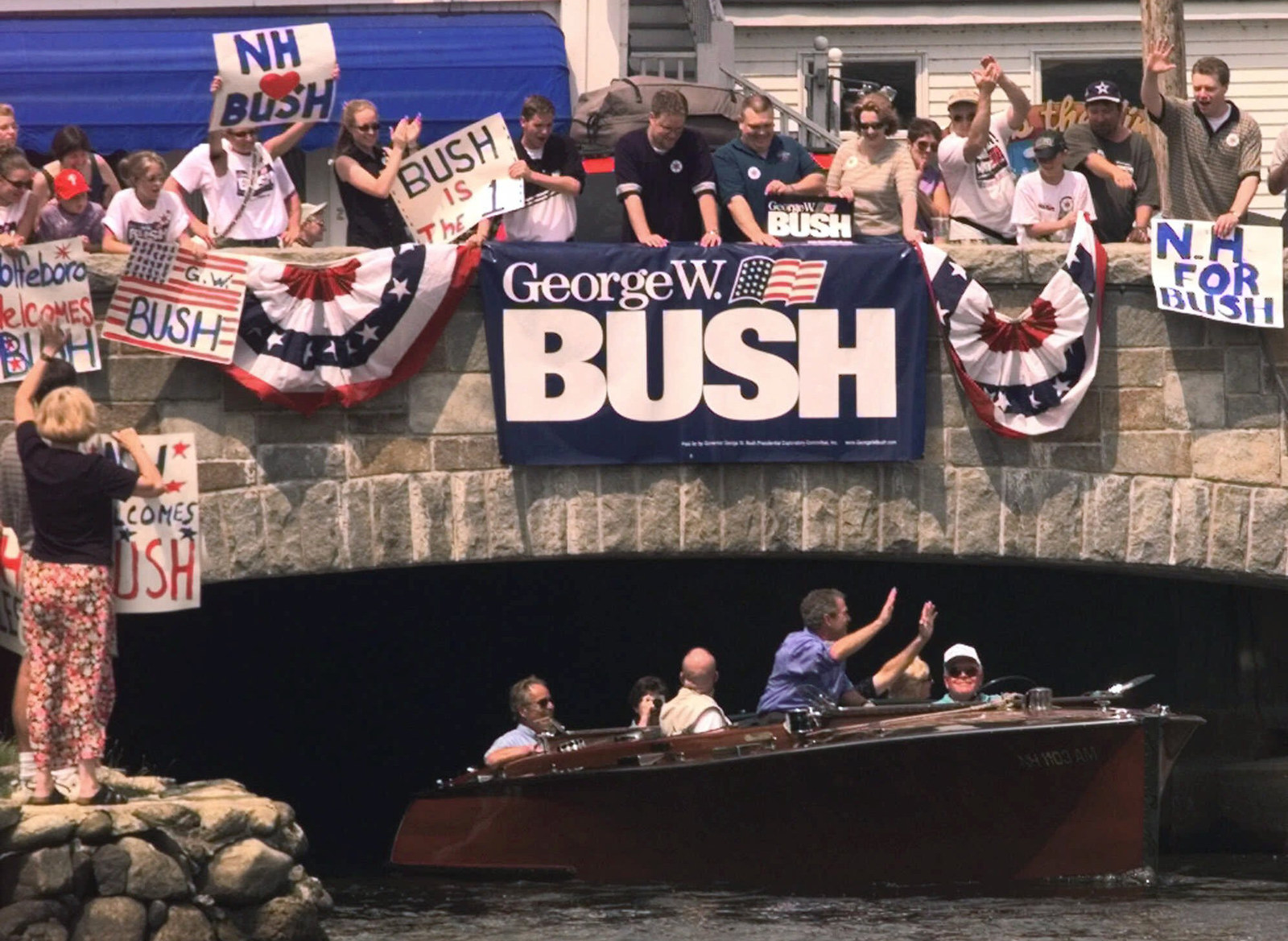 Gov. George W. Bush waves to supporters as he arrives on Lake Winnipesaukee in Wolfboro, New Hampshire, during his campaign for president on July 31.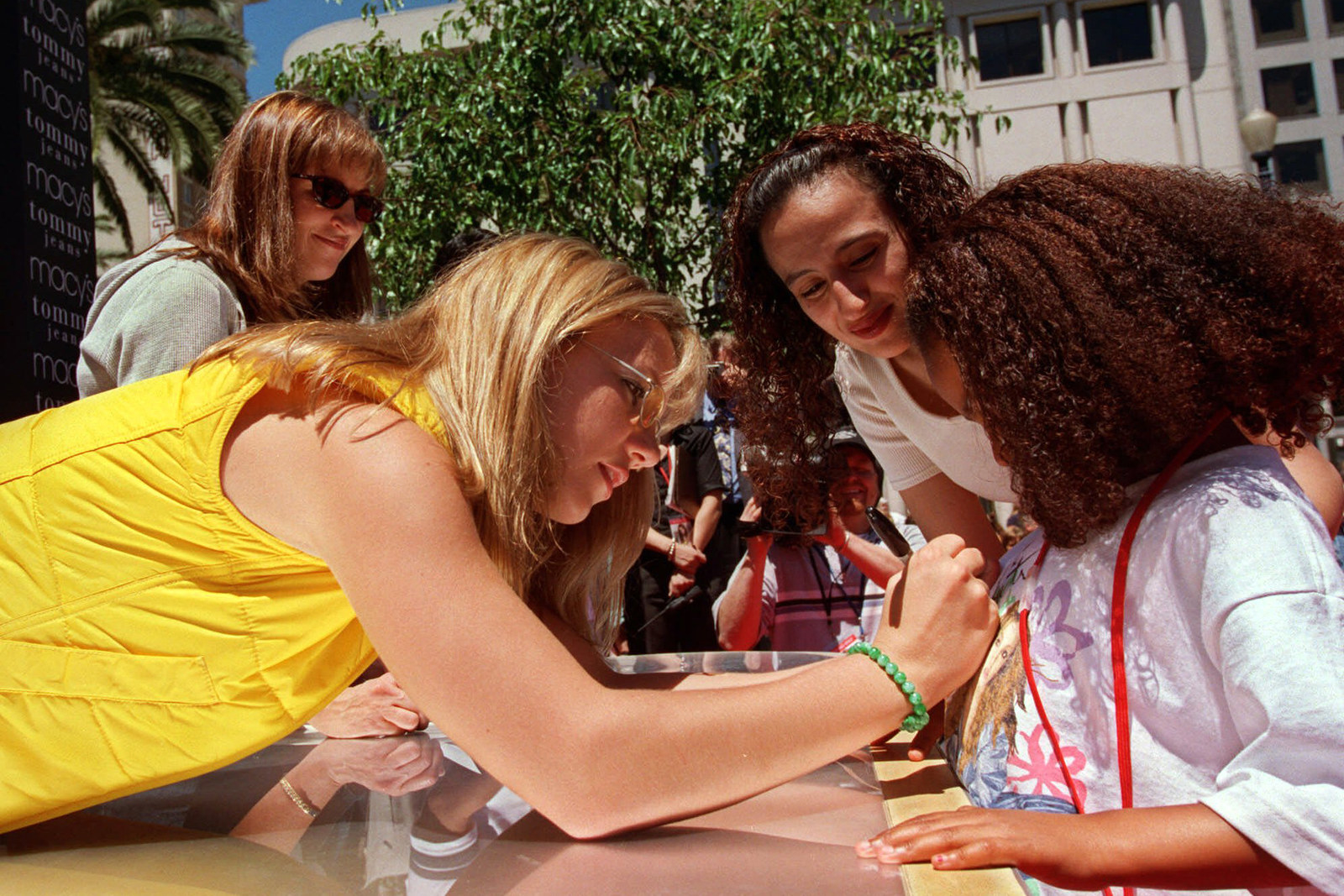 Britney Spears signs an autograph for a fan during an appearance at San Francisco's Union Square to promote her upcoming concert tour, July 29.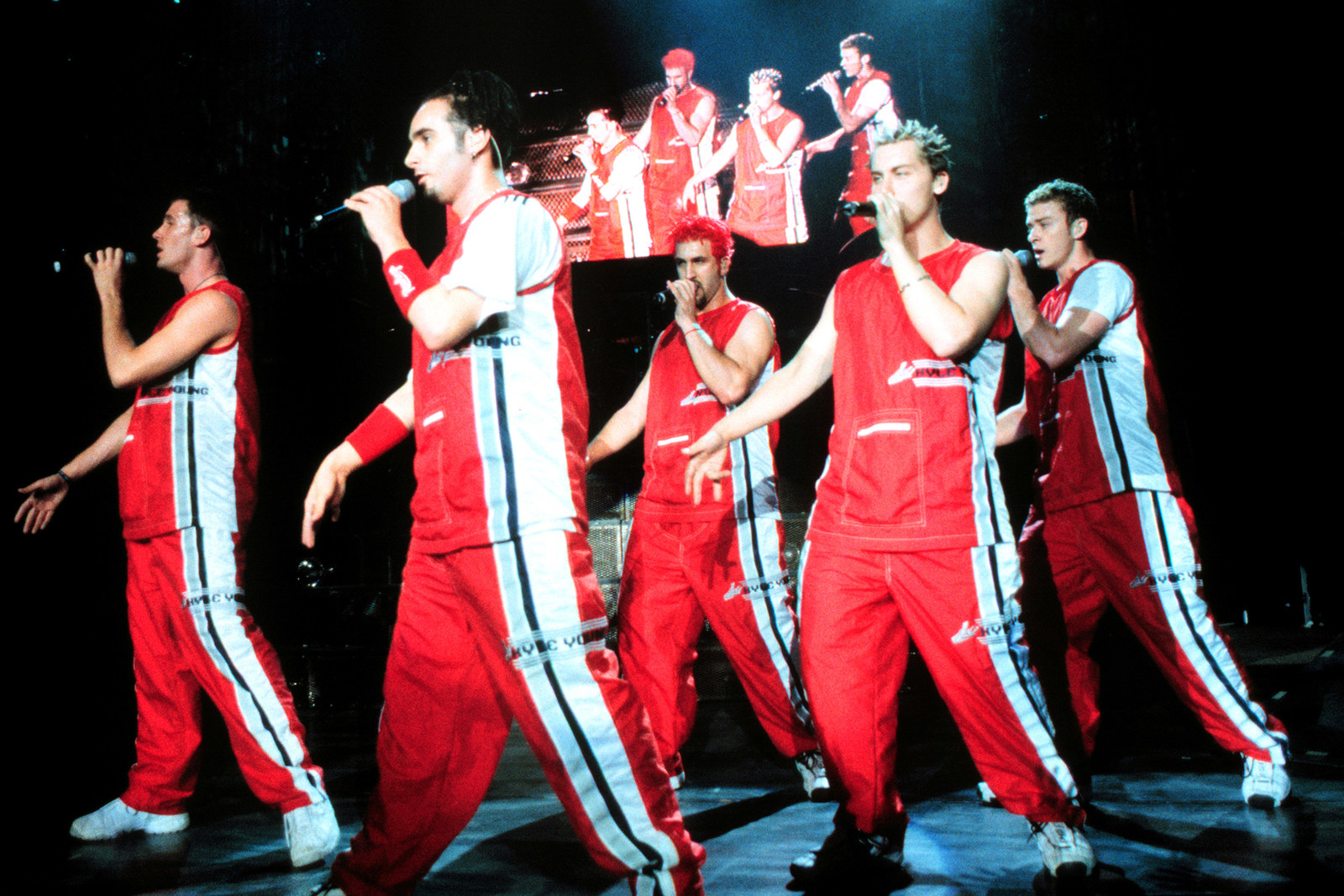 N'SYNC perform at the Shoreline Amphitheater in Mountain View, California, July 21.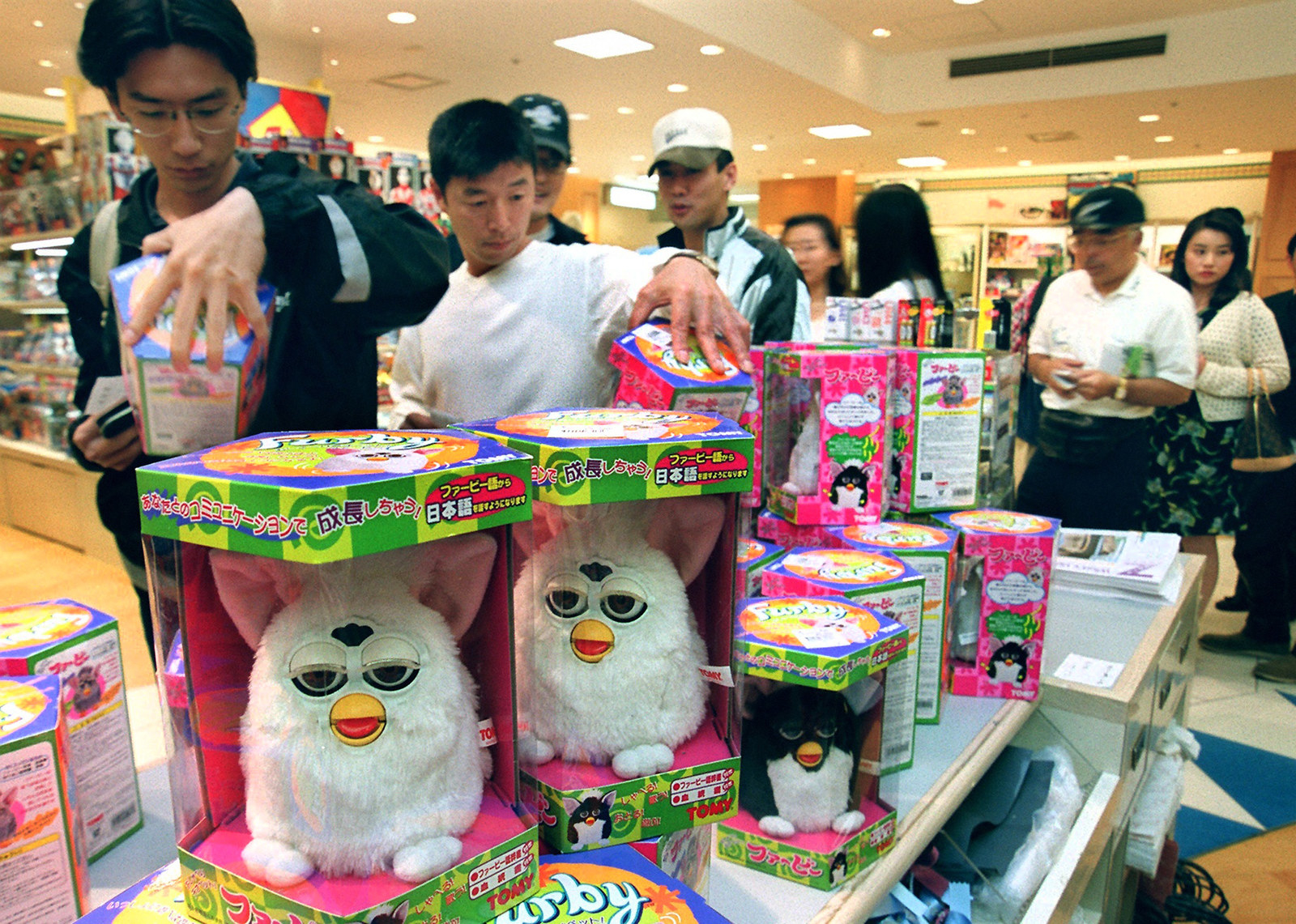 People line up to purchase Furby toys in Fukuoka, Japan, May 29.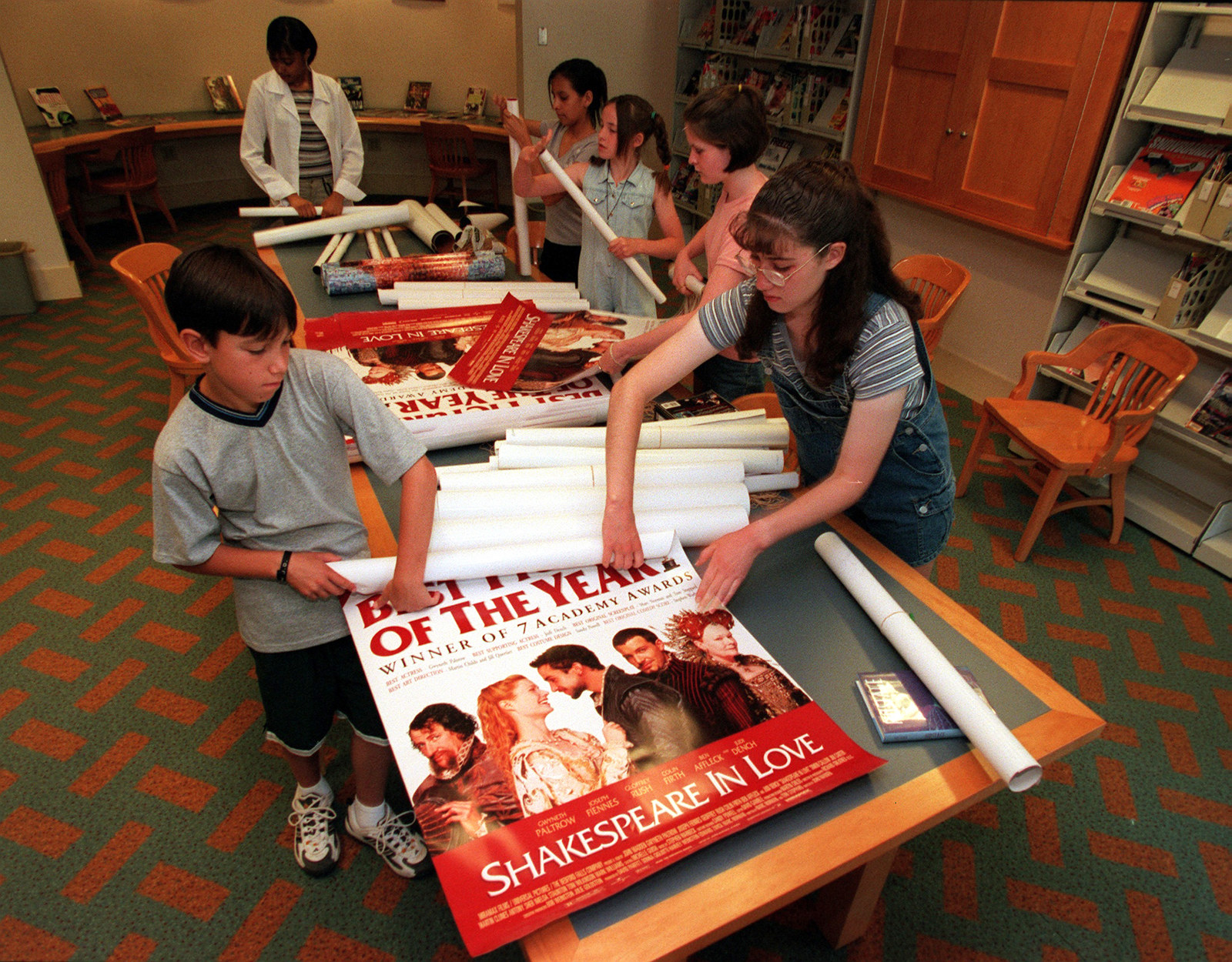 Volunteers roll up large movie posters as part of the Denver Public Library's 1999 Teen Summer of Reading program, June 7.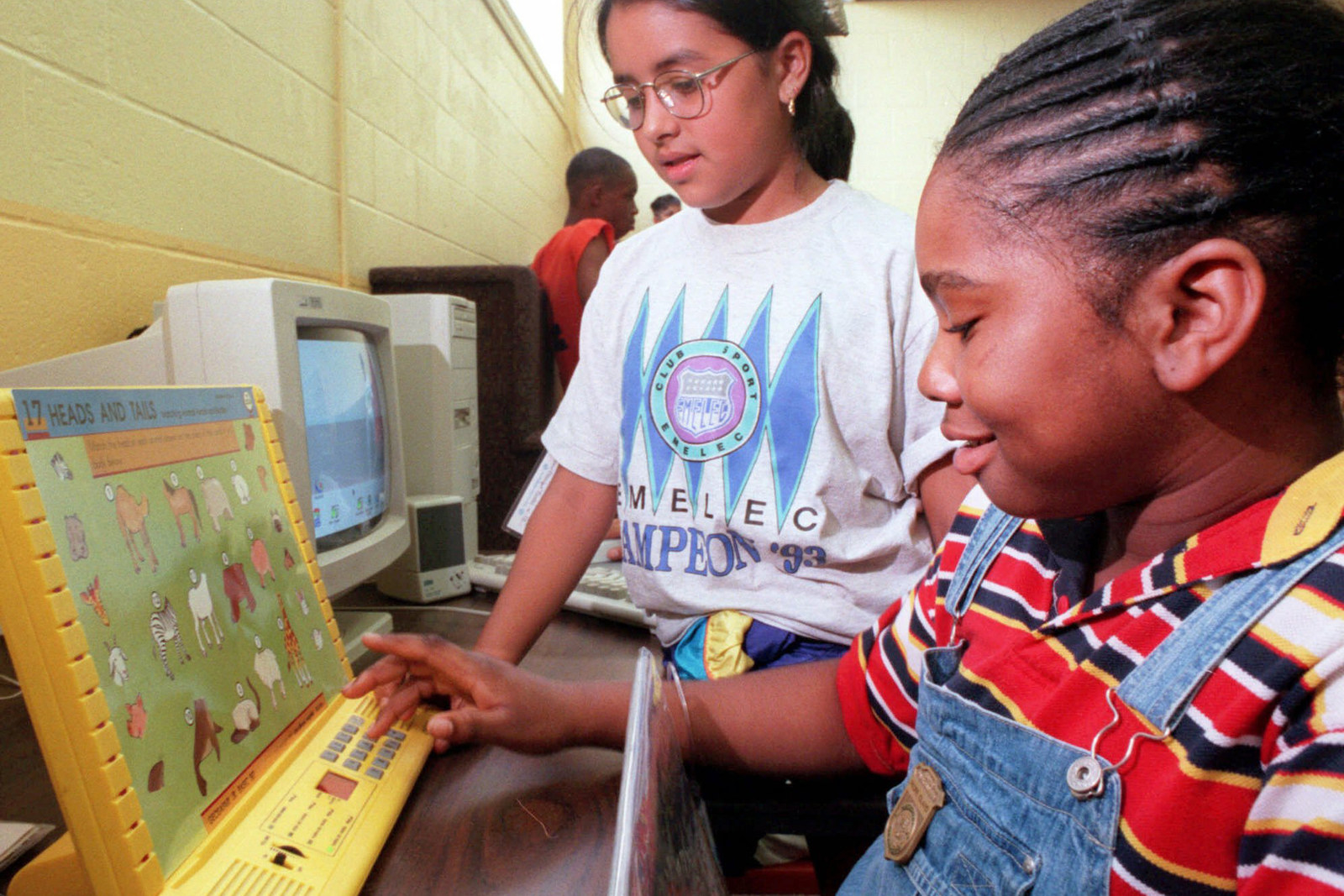 Kids play educational games during summer camp at the Boys and Girls Club in Corpus Christi, Texas, June 2.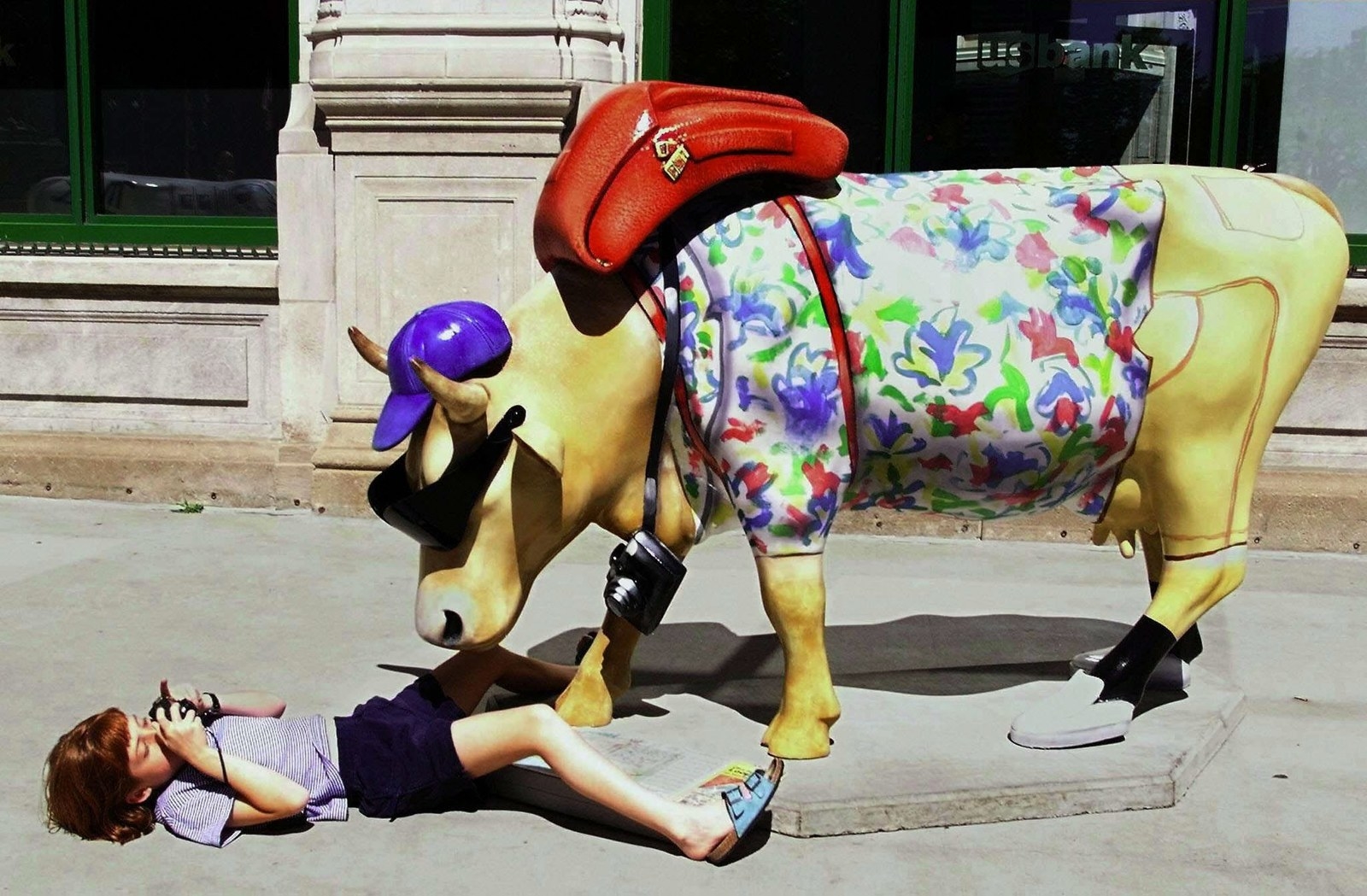 A girl takes a picture of one of the 300 life-size painted and sculpted fiberglas cows on display as part of the "Cows on Parade" exhibition in Chicago, June 29.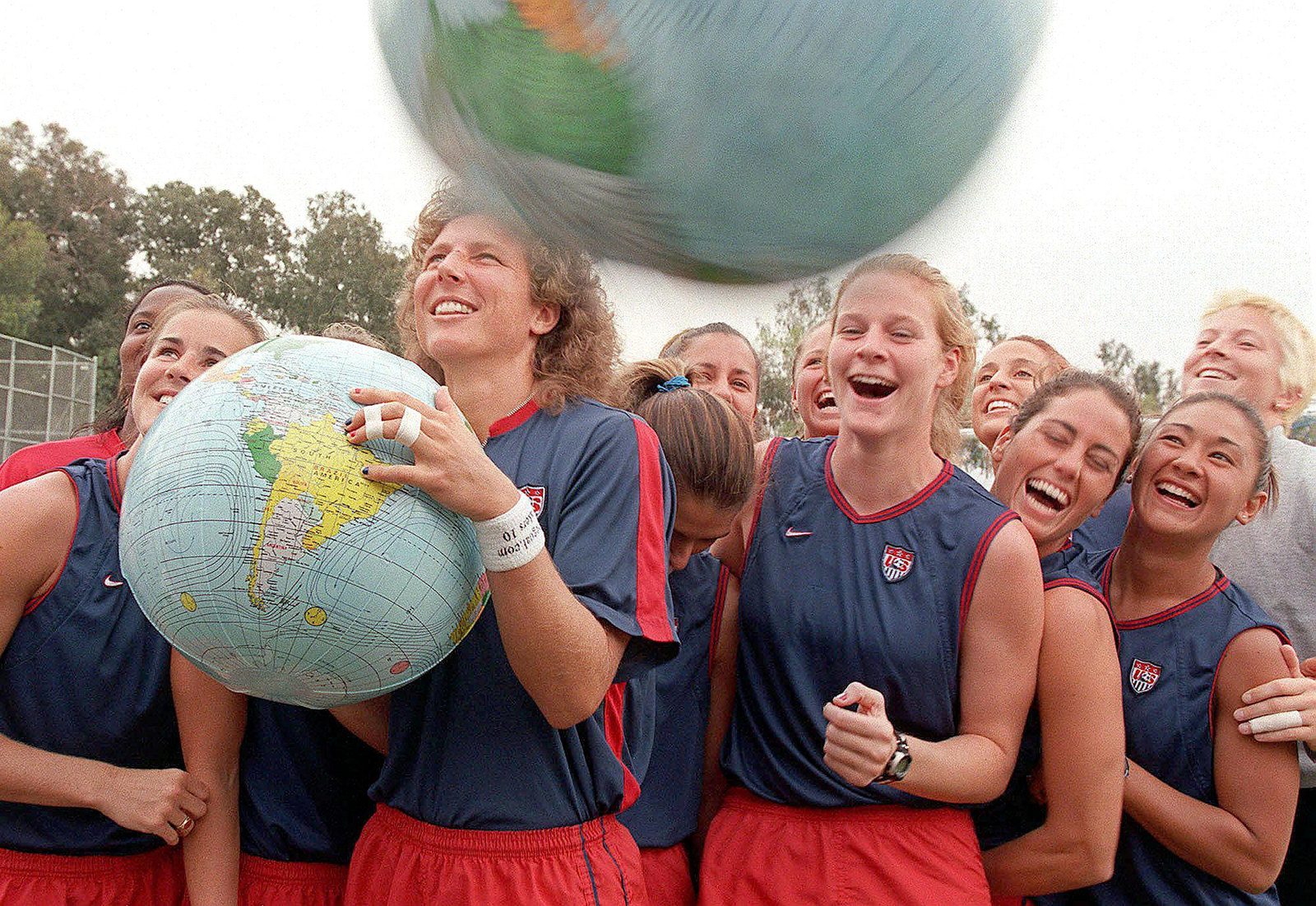 Members of the US Women's Soccer team play with beach balls before their practice in Claremont, California, July 8.
Mickey Mouse waves from atop his antique calliope as he helps Bartlesville, Oklahoma, celebrate the Fourth of July holiday, July 3.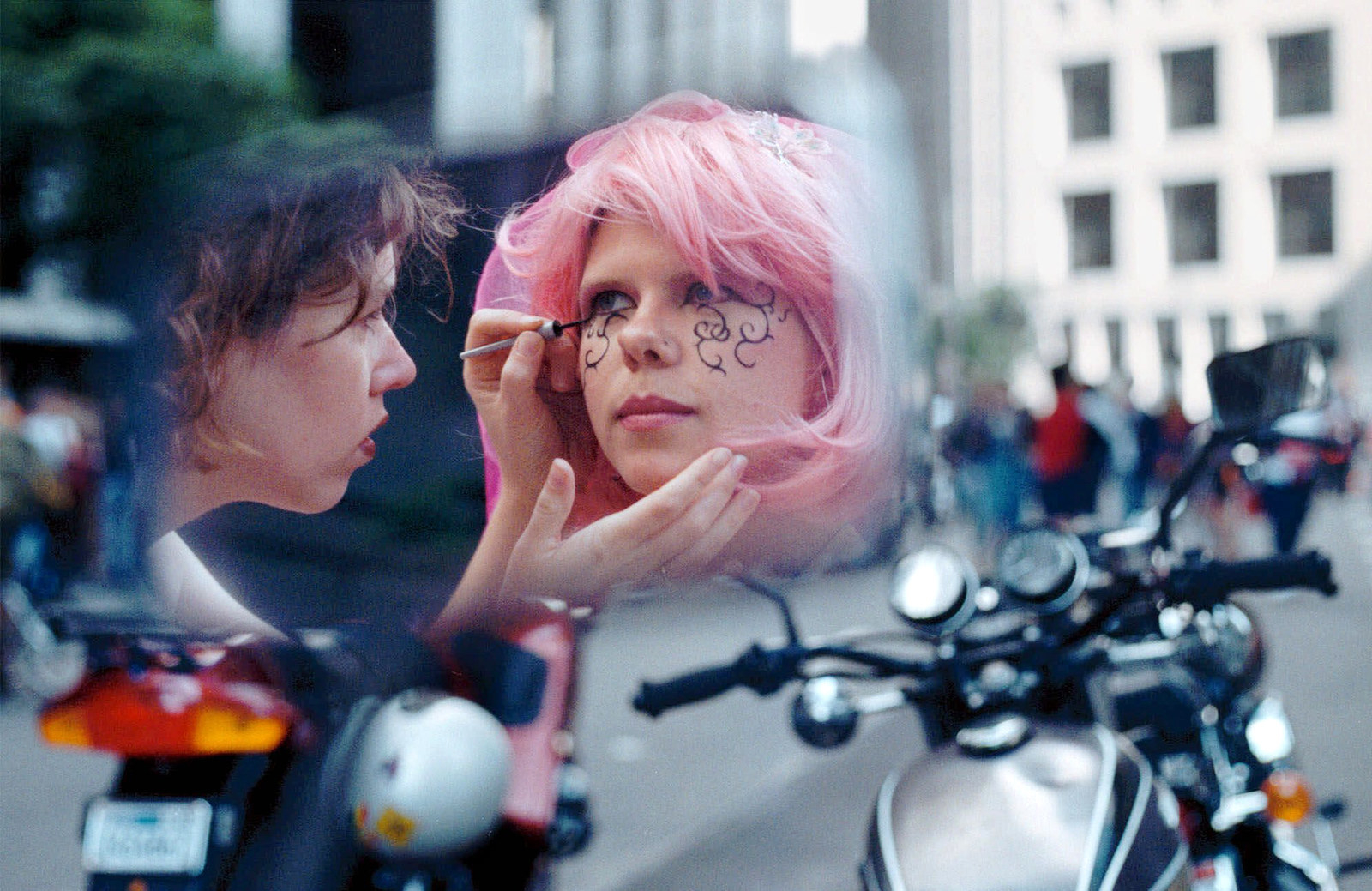 Dykes on Bikes riders apply the finishing touches of makeup prior to the start of the San Francisco Pride Parade on June 27.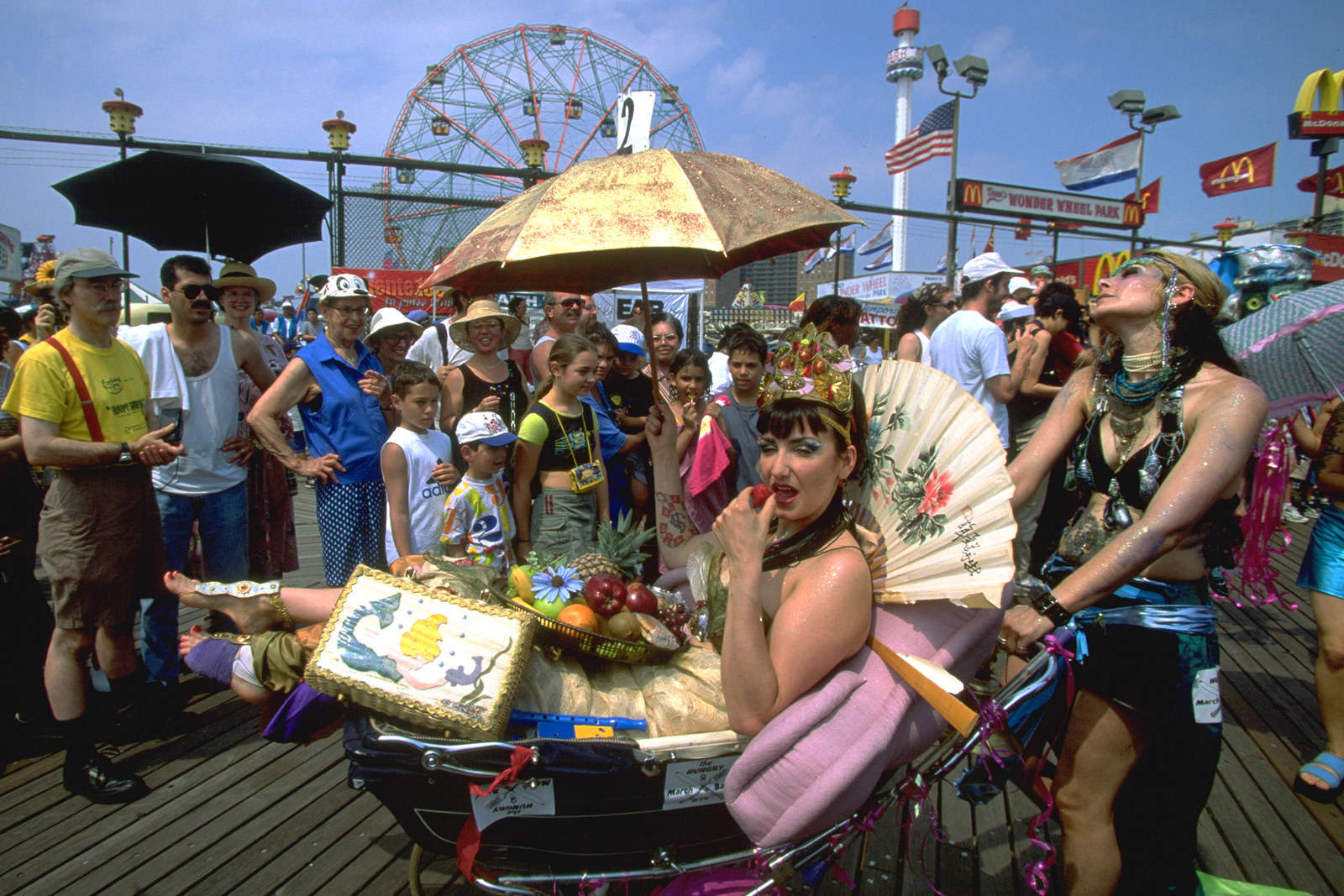 People participate in the annual Mermaid Parade in Coney Island, New York, June 27.
A young couple wrapped in a sleeping bag watch the sunrise over the Glastonbury Festival, June 1.

More pictures from 1999
25 Pictures From The Disaster That Was Woodstock '99

Gabriel H. Sanchez · July 23, 2019
Gabriel H. Sanchez is the photo essay editor for BuzzFeed News and is based in New York City.

Contact Gabriel H. Sanchez at [email protected].

Got a confidential tip? Submit it here.
Source: Read Full Article