Hello! I'm Farrah and I recently went to Canada for the first time in my life. Specifically, the British Columbia area. While I was there, I popped into a few grocery stores to see if there were snacks that weren't commonly provided in America. And OH MAN did I find some interesting ones, so I'm here to tell you about 'em.
https://instagram.com/p/BzrR58vAeGS/
That's me in Canada as proof.
1.
Ketchup chips: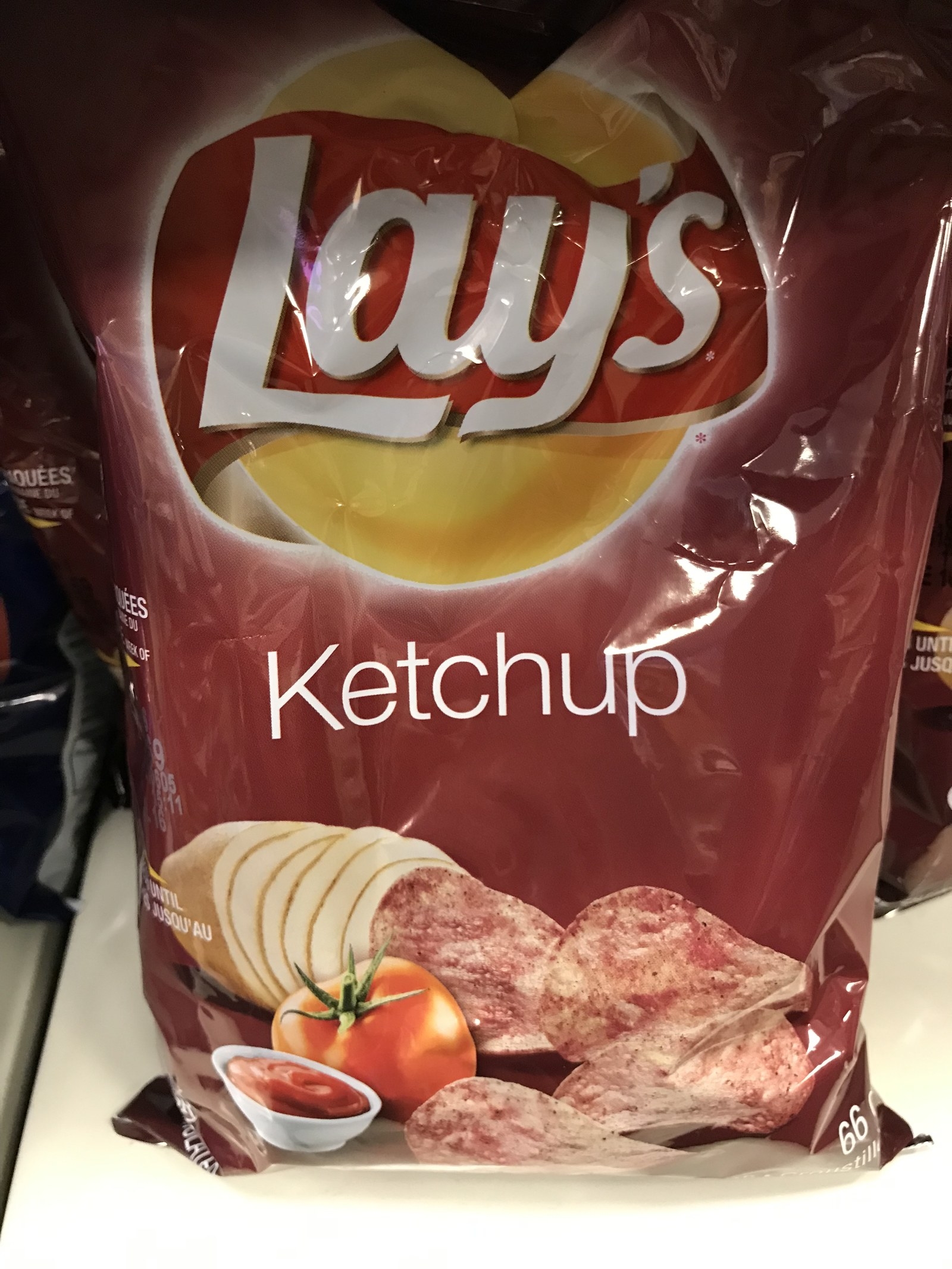 It seemed like every brand of chip offered ketchup-flavored chips — from Lays to Doritos to Pringles. Since I kept seeing it everywhere, I tried it. The ketchup flavor is STRONG — so strong that I couldn't eat an entire bag. So, if you're ketchup-obsessed, you're gonna love these.
2.
All-dressed chips: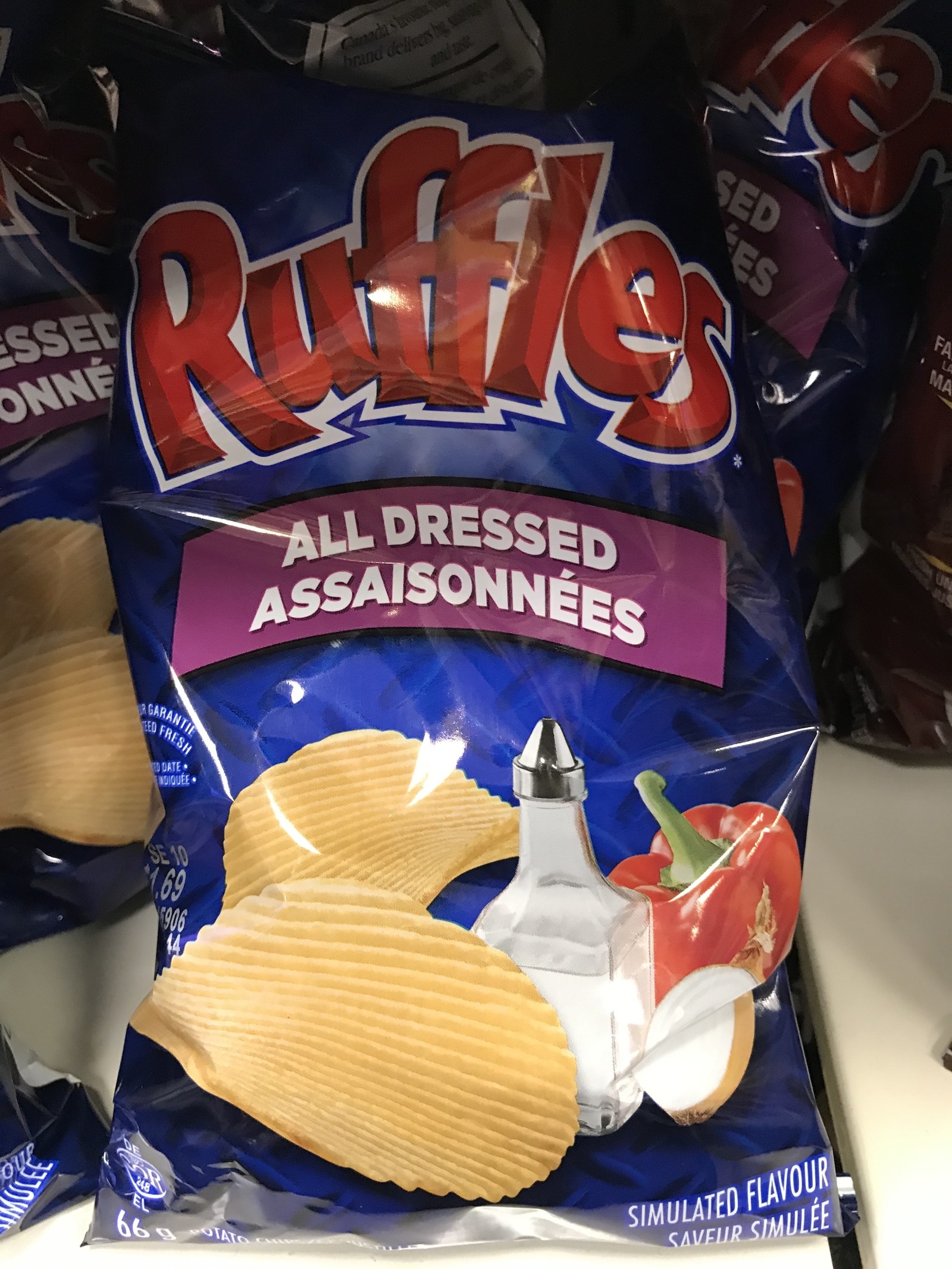 All-dressed is another popular flavor that I've yet to see in America (let me specify that I'm in California, so I won't 100% say they don't exist in case they DO in other regions). I figured out that all-dressed meant they were coated in every seasoning on earth, and WOW. They were very flavorful and salty. I ate an entire bag, so needless to say I APPROVE.
3.
Dill pickle chips: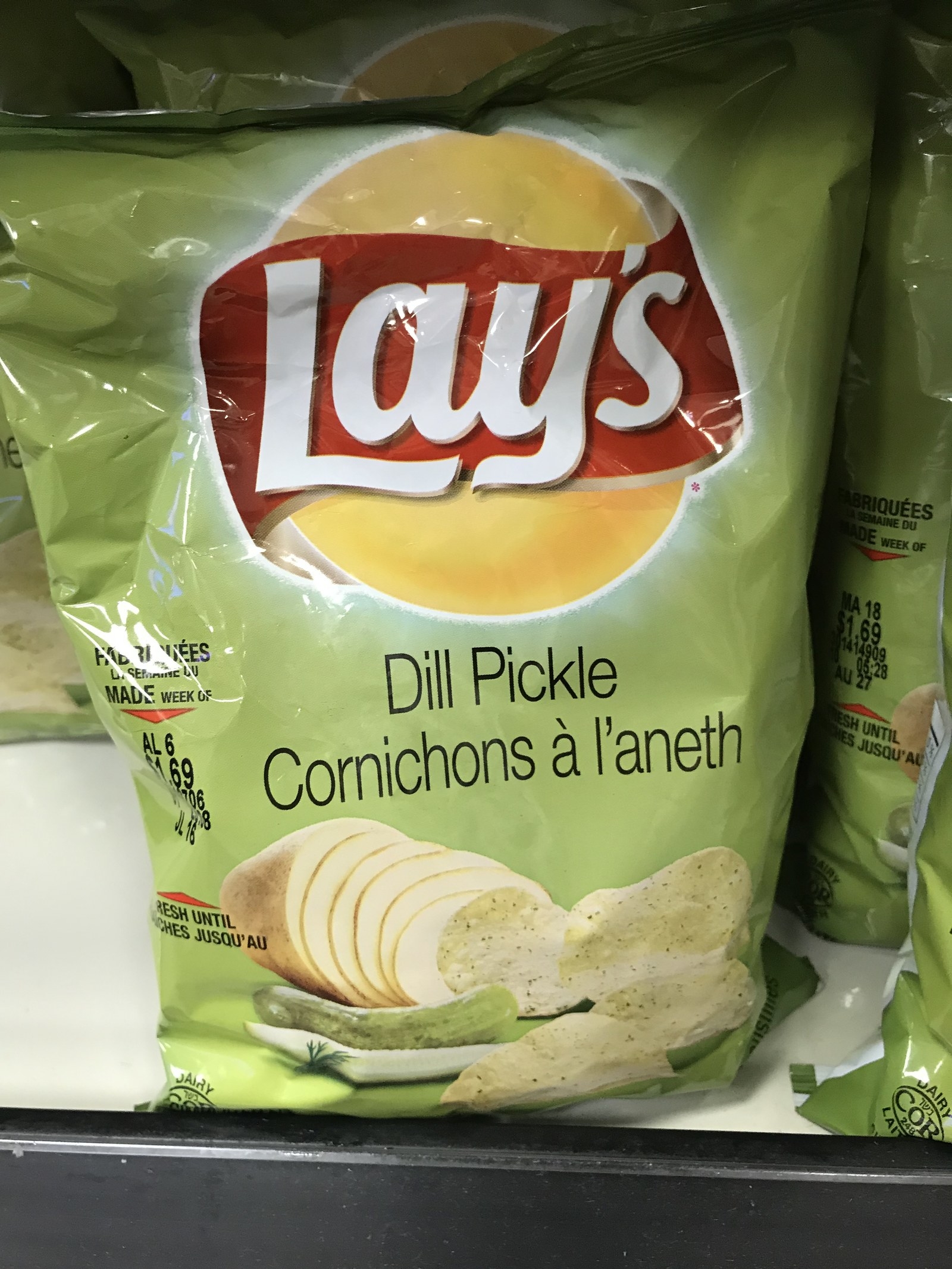 Another chip flavor that Canadians seem to enjoy is dill pickle. I saw this EVERYWHERE. It tastes like dill pickle powder seasoning that you can top on popcorn. Great for pickle lovers, which unfortunately does not include myself.
4.
Maynards Swedish berries: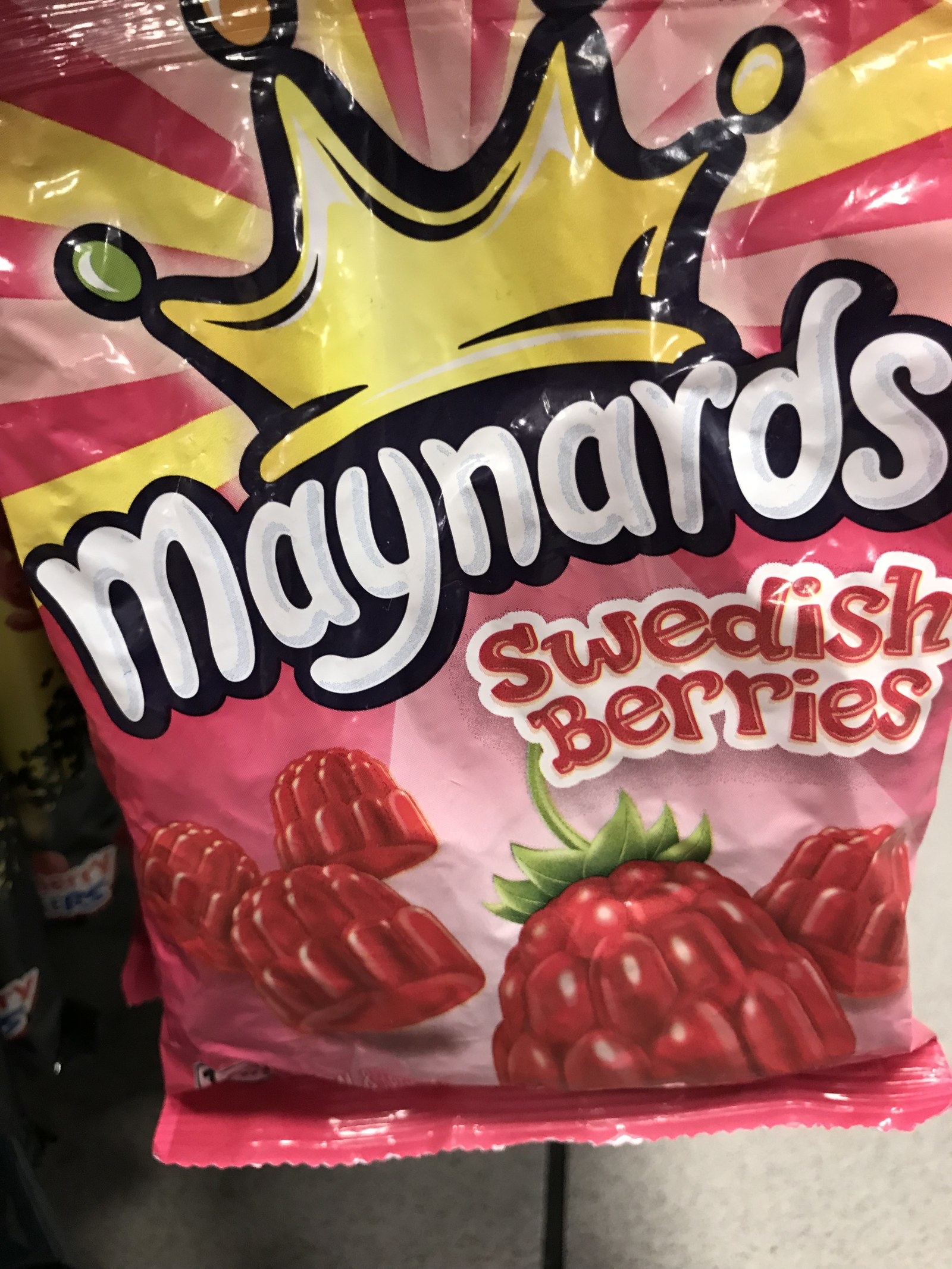 Maynards Swedish berries taste kind of like Swedish fish, so I wasn't all about them personally. My favorite was Maynards Juicy Squirt berries, which taste like a softer, sweeter Gusher.
5.
Smarties: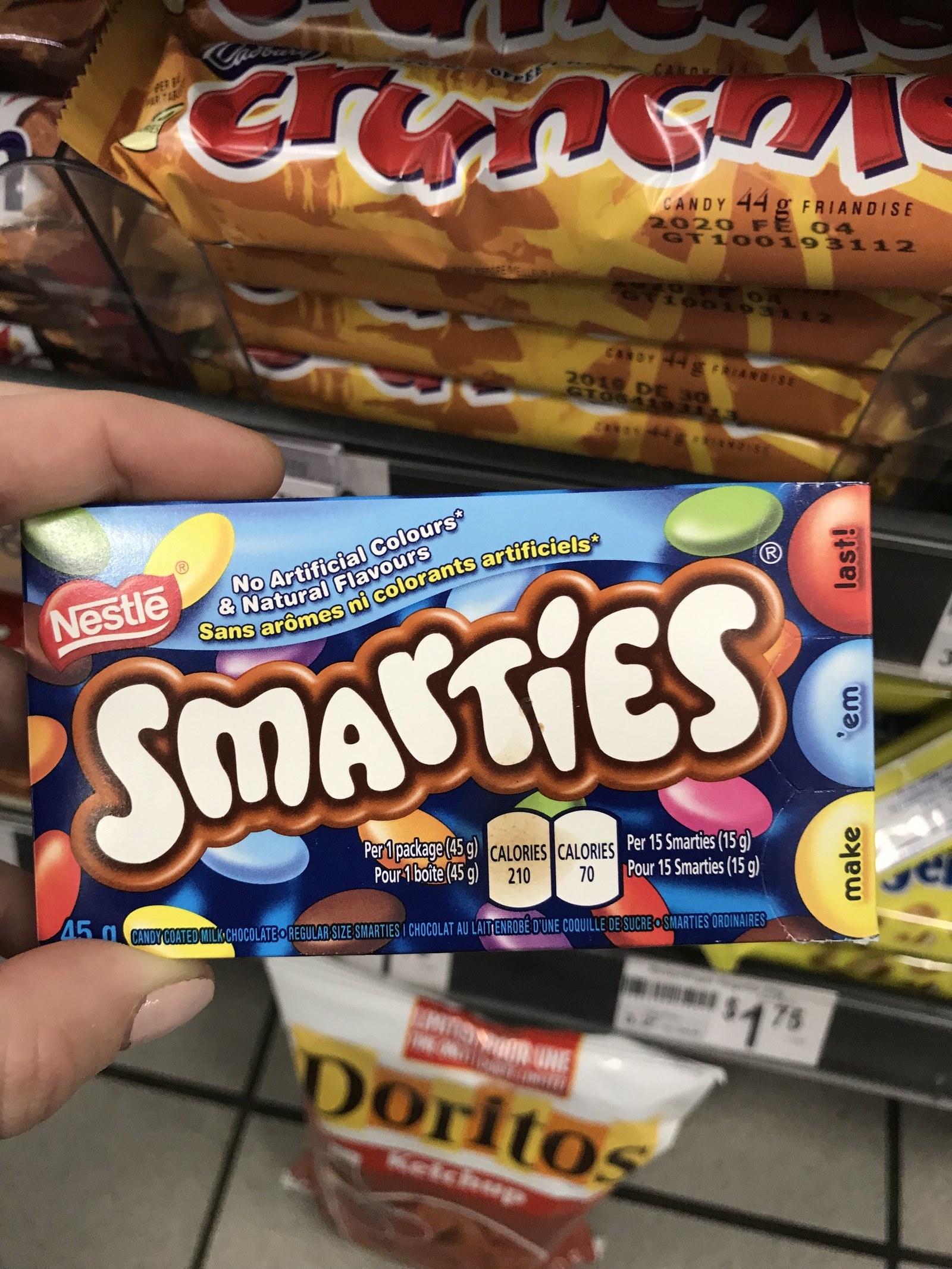 If you're American, you associate Smarties as a chalky, sweet candy with no filling. In Canada, Smarties are basically like M&Ms — except more milk chocolatey. They were just fine in my opinion, but I'm also not a fan of milk chocolate (dark chocolate all the way!).
6.
Mr. Big chocolate bar:
Mr. Big lives up to the name. It's a chocolate bar with caramel, peanuts, rice crisps, and wafers — almost like a mix of many different kinds of candy bars. It's a LOT, but delicious.
7.
Cheetos maple leaves: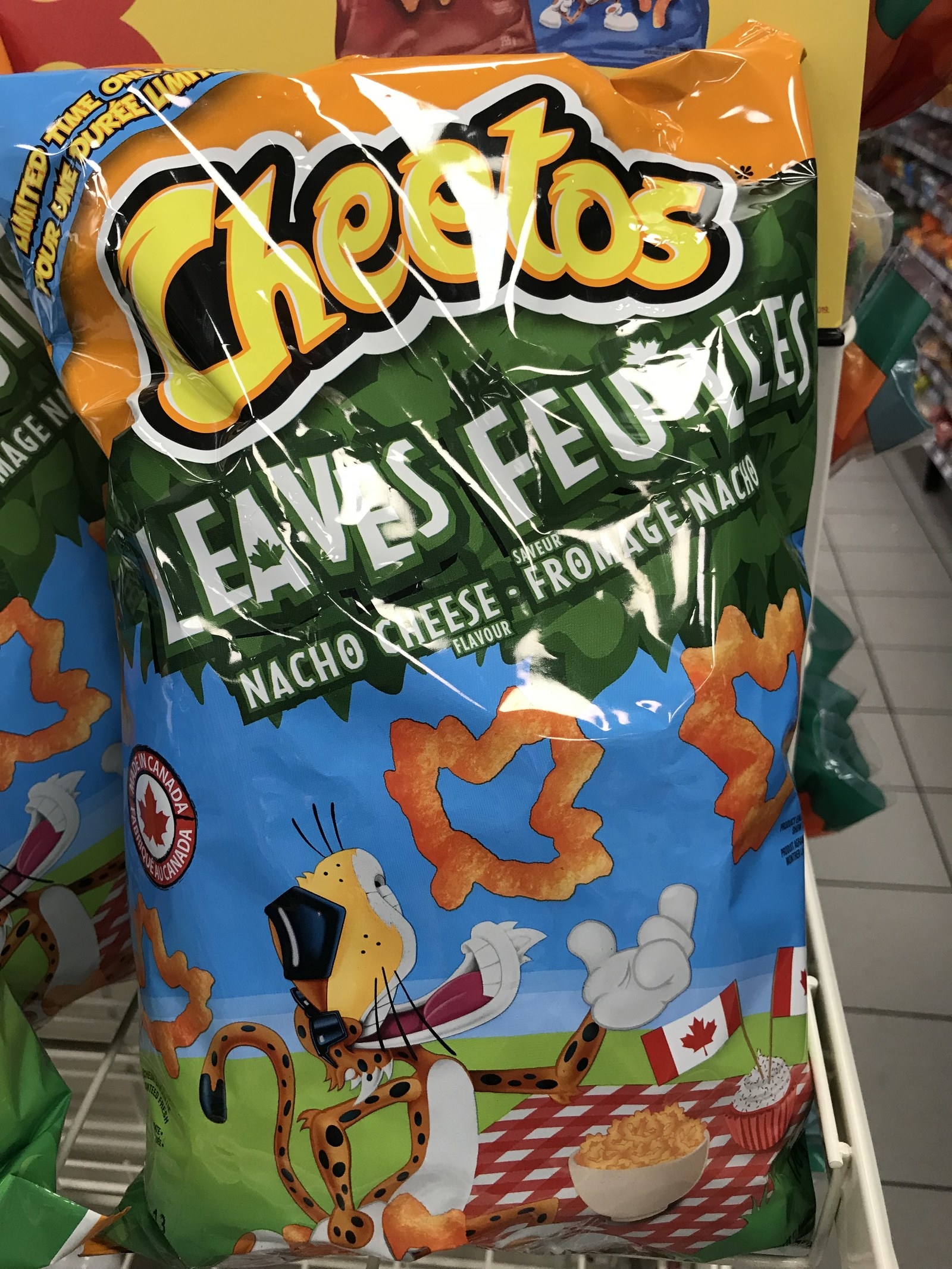 Even though these are shaped like maple leaves, they don't taste like maple. They're covered in Cheetos's classic nacho cheese! But they're still a fun Canadian treat.
8.
Wunderbar chocolate bar: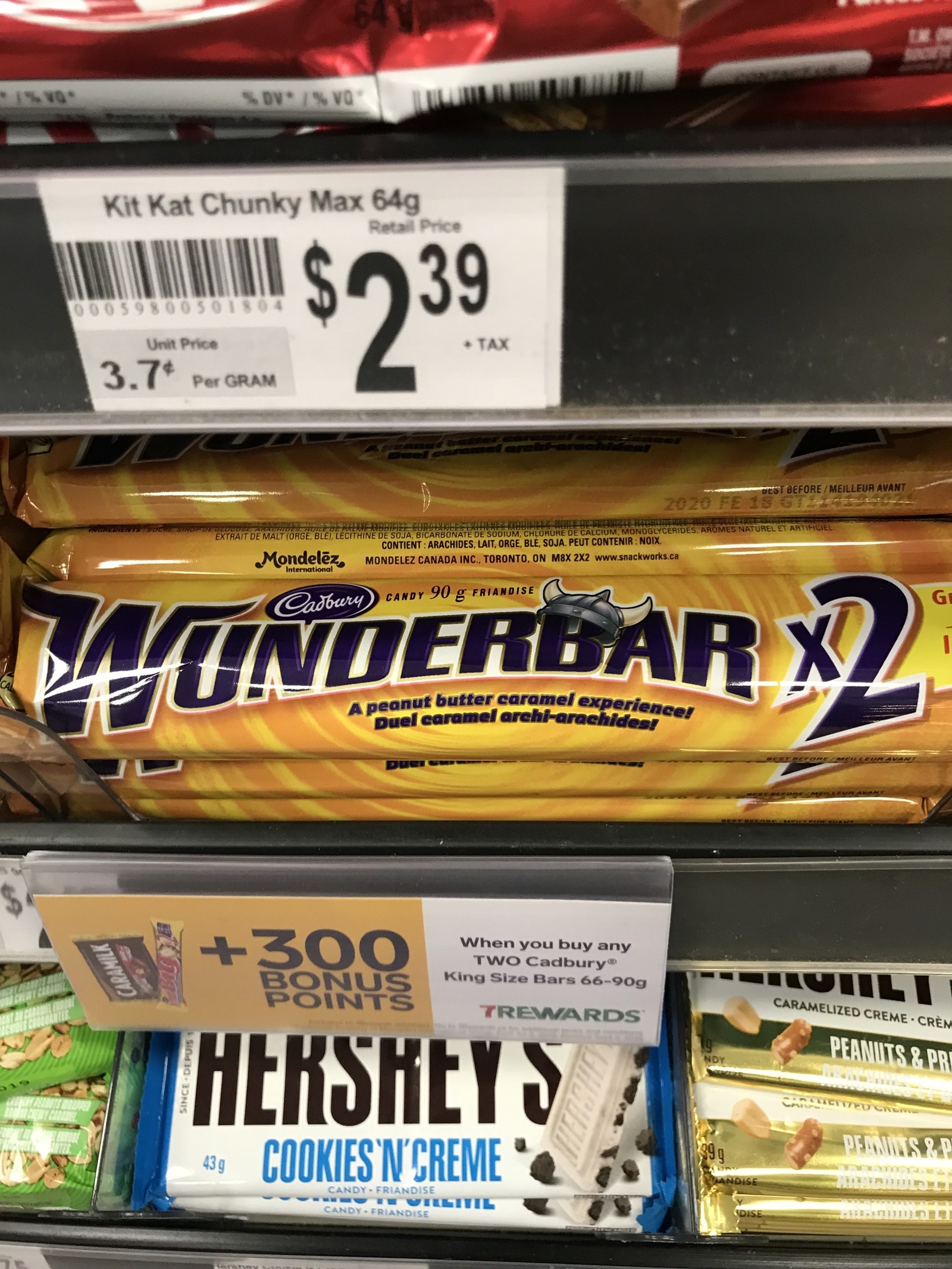 Wunderbars are made by Cadbury and are filled with peanut butter, crisps, and caramel coated in milk chocolate. Not as thick as Mr. Big bars, but they'll tackle any chocolate craving you have.
9.
Shrimp-flavored chips: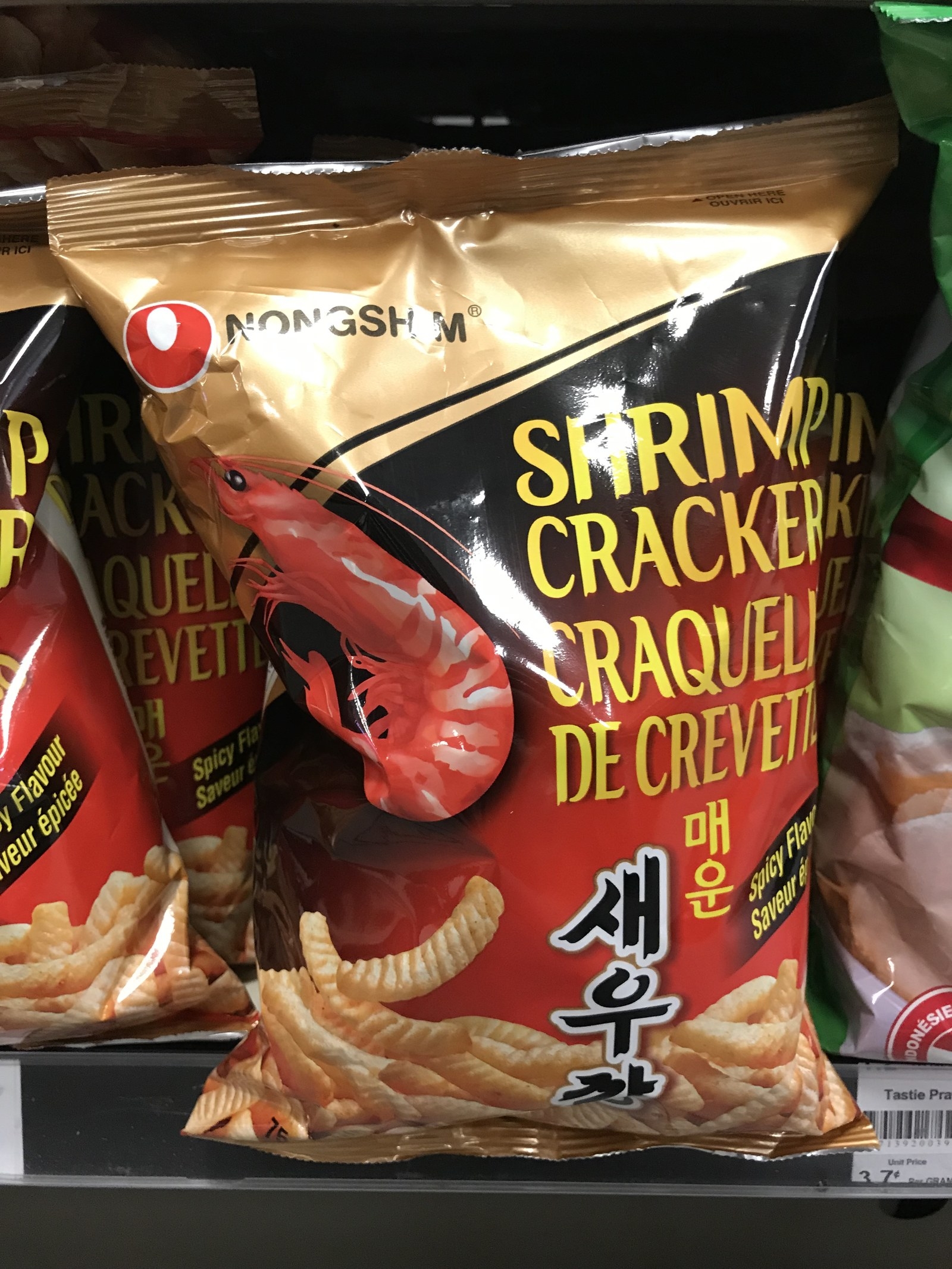 These might be offered in some places in America, but if they are I haven't seen them. They're chips shaped like fries coated with a salty, shrimp flavoring.
10.
Coffee Crisp chocolate bar: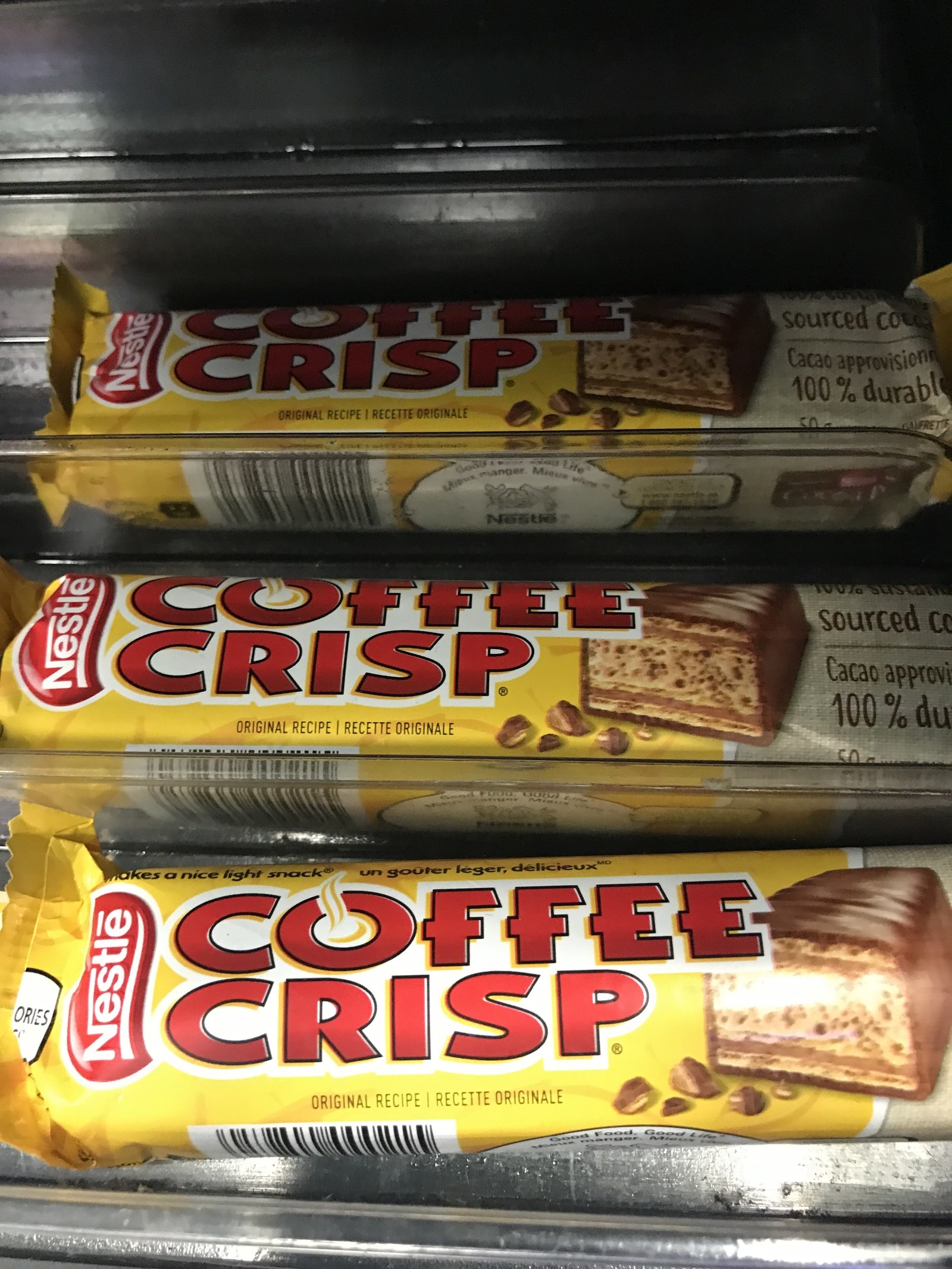 Coffee Crisps go perfectly with — you guessed it — coffee. They're bars covered in milk chocolate with wafers with coffee creme in the center. They are crunchy, but I'd argue that they're dip-able in coffee like biscotti.
11.
Kettle maple bacon chips: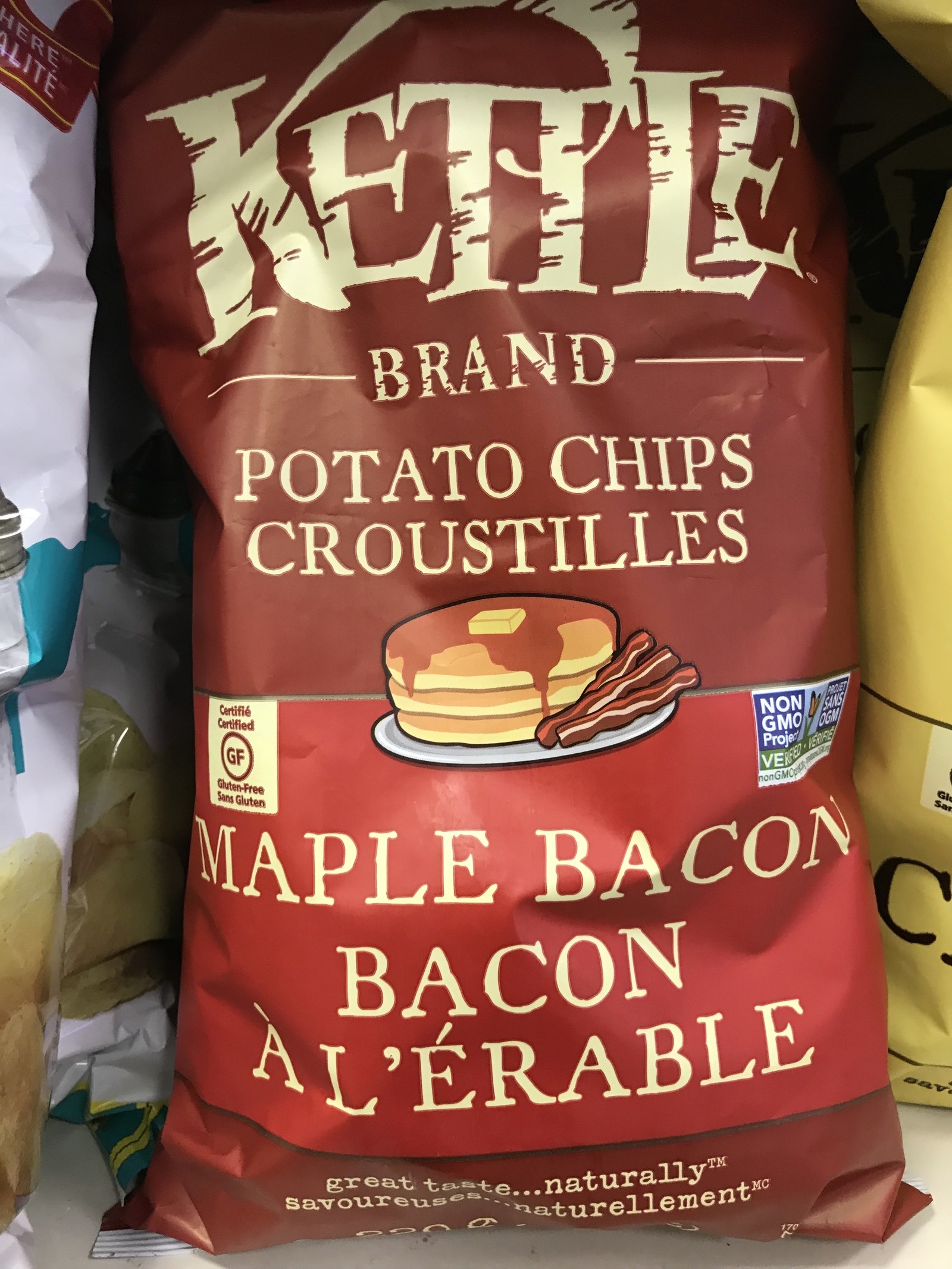 Finally, Canada has maple bacon chips — which seems very on brand. They're the perfect combo of salty and sweet. After a quick search, I realized you can also get these in America, so go forth and eat your heart out.
Source: Read Full Article