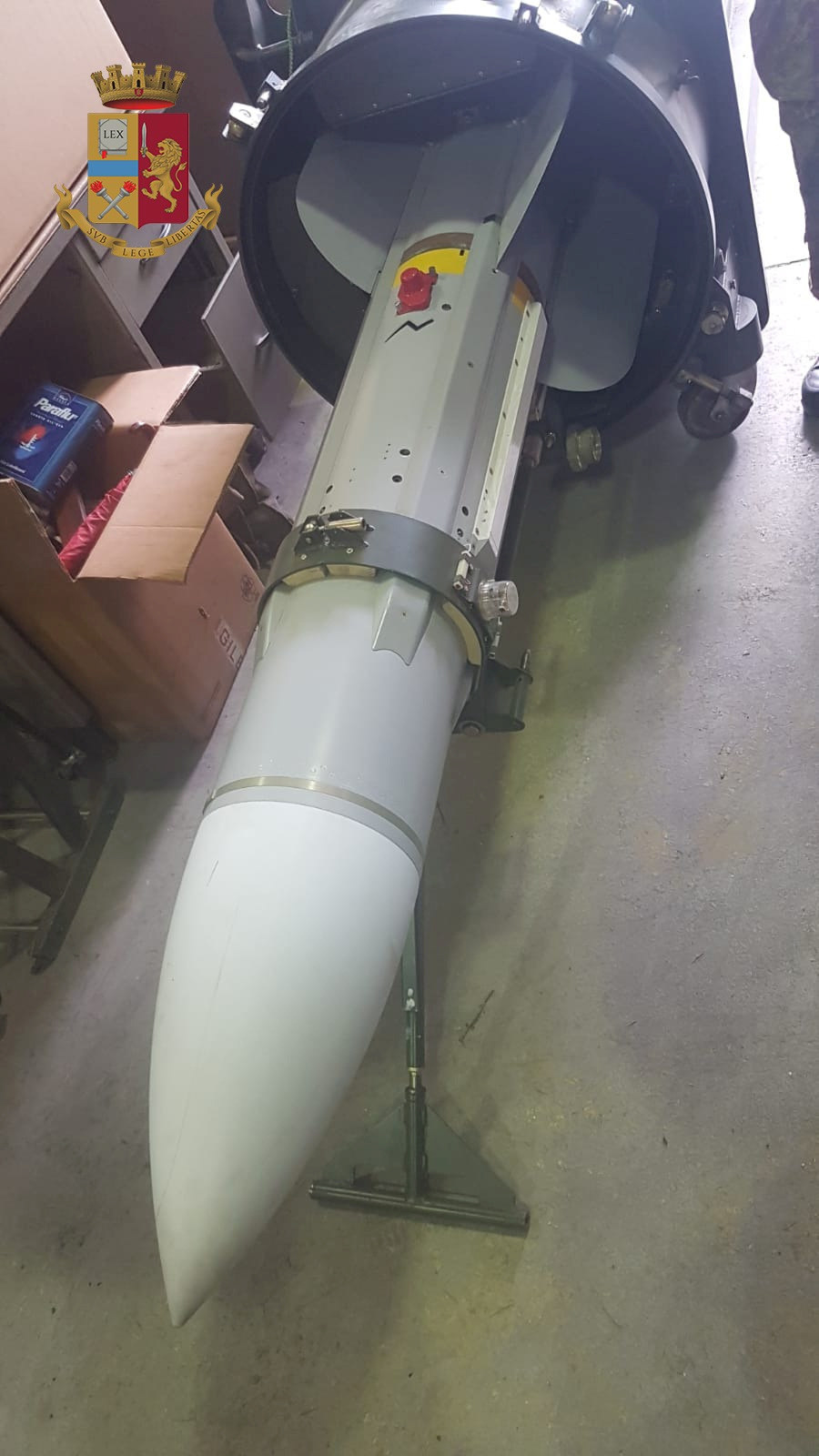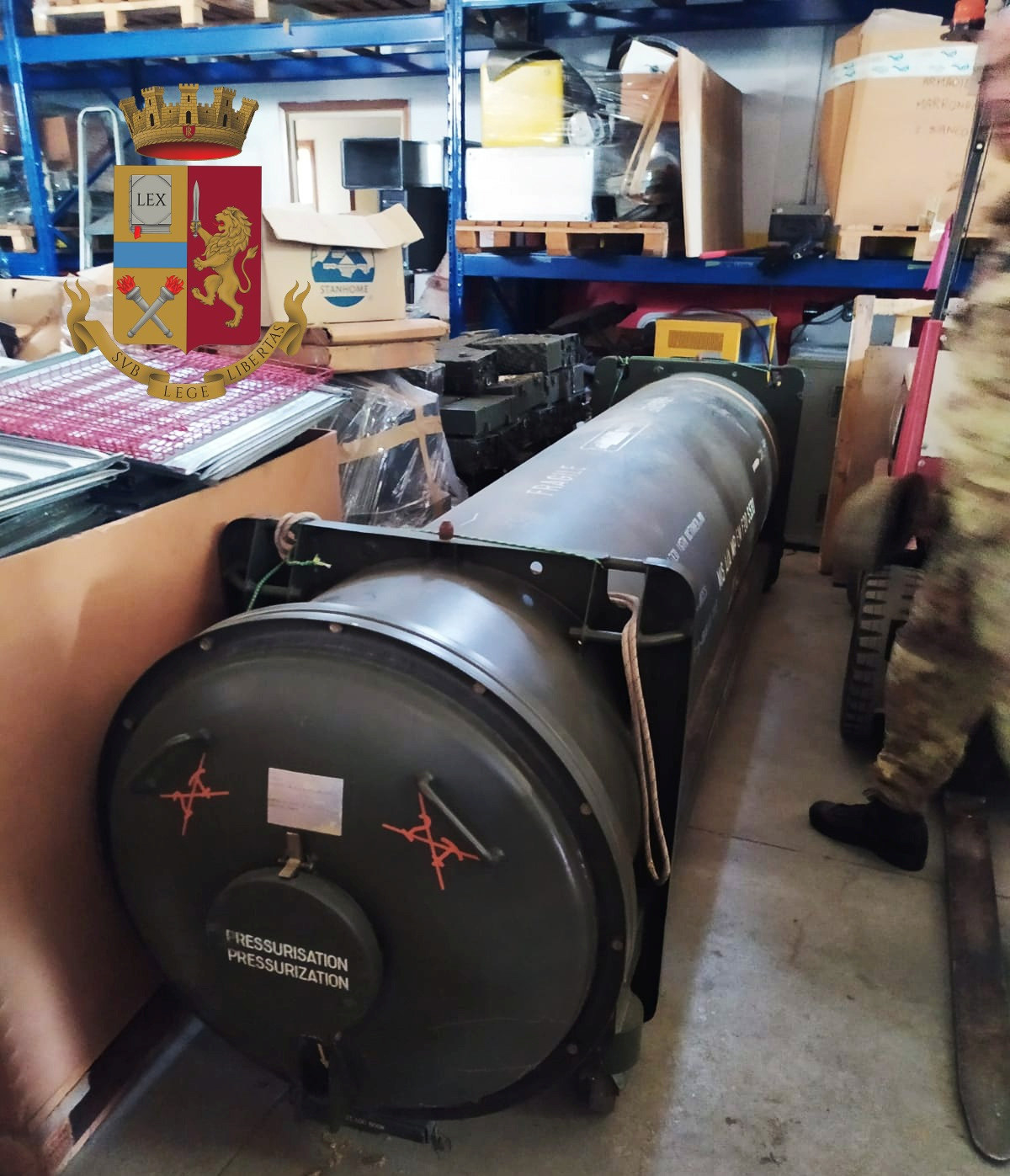 Police in Italy released pictures of the weapons they seized.
Counterterrorism police in northern Italy on Monday seized a huge cache of weapons including an air-to-air missile following an investigation into far-right extremist groups.
The missile was found along with a range of assault rifles, shotguns, pistols, bayonets, many weapon parts and almost a thousand cartridges of ammunition, police said in a statement. Nazi signs and other far-right material was also recovered.
Police in Turin led the raids after a yearlong investigation into Italians with extreme ideologies, who took part in the armed conflict in eastern Ukraine.
More than 10,000 people have died in fighting since Russian-backed separatists launched an insurgency in the Donbass region of Ukraine in April 2014, according to the United Nations.
The air-to-air missile seized is French-made and appeared to have belonged to the Qatari armed forces, police said.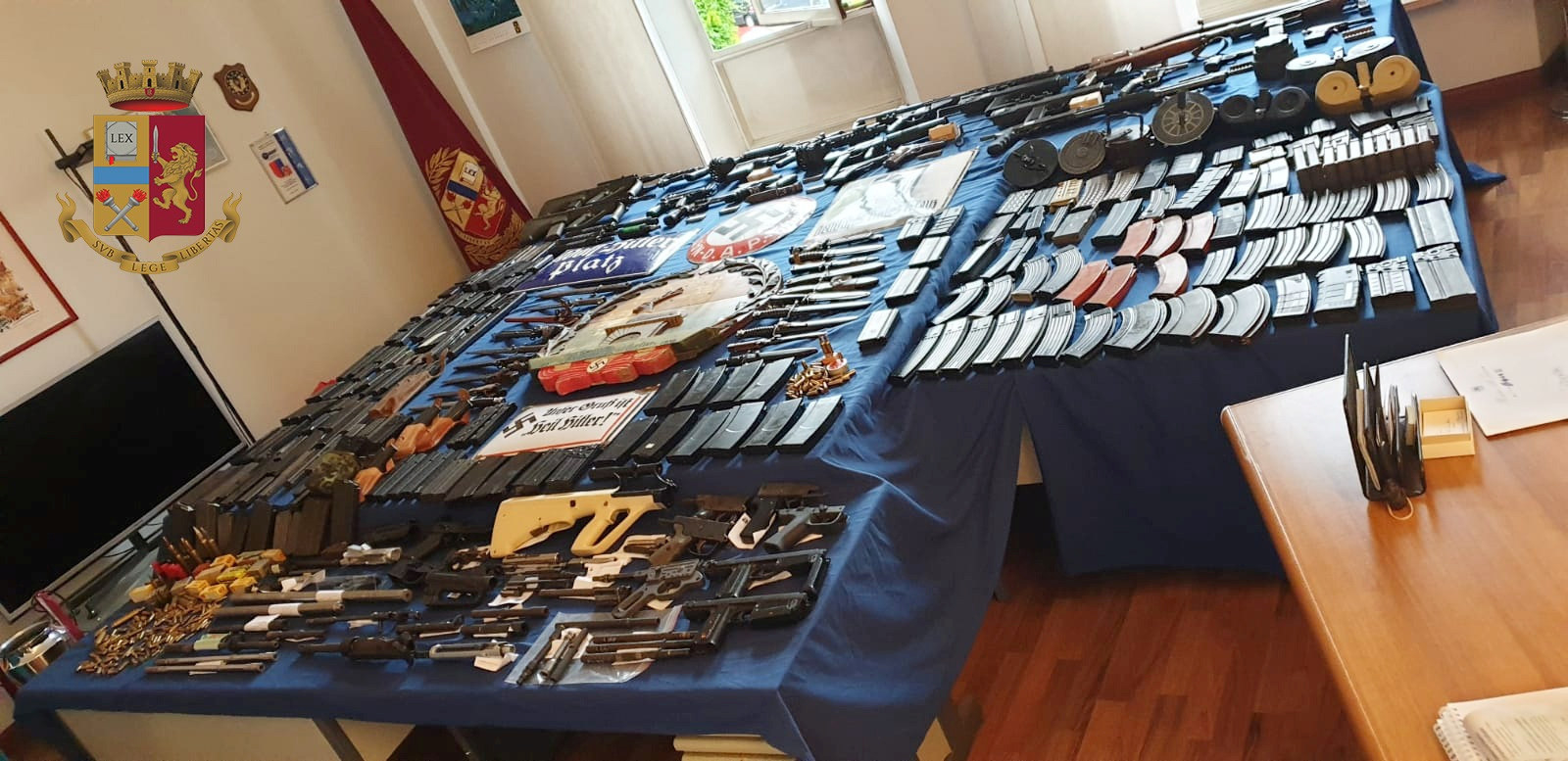 Police added that the missile was in working order but lacked an explosive charge.
Three people, two Italians and one Swiss national, were arrested, police said in a statement. They have been named in Italian media as men aged in their 40s and 50s.
More on this
Here's A Totally Incredible Story About Pro-Russian Mercenaries And A Close Aide To Italy's De Facto Leader

Alberto Nardelli · Sept. 13, 2018
Matthew Champion is a deputy world news editor for BuzzFeed News and is based in London.

Contact Matthew Champion at [email protected].

Got a confidential tip? Submit it here.
Source: Read Full Article