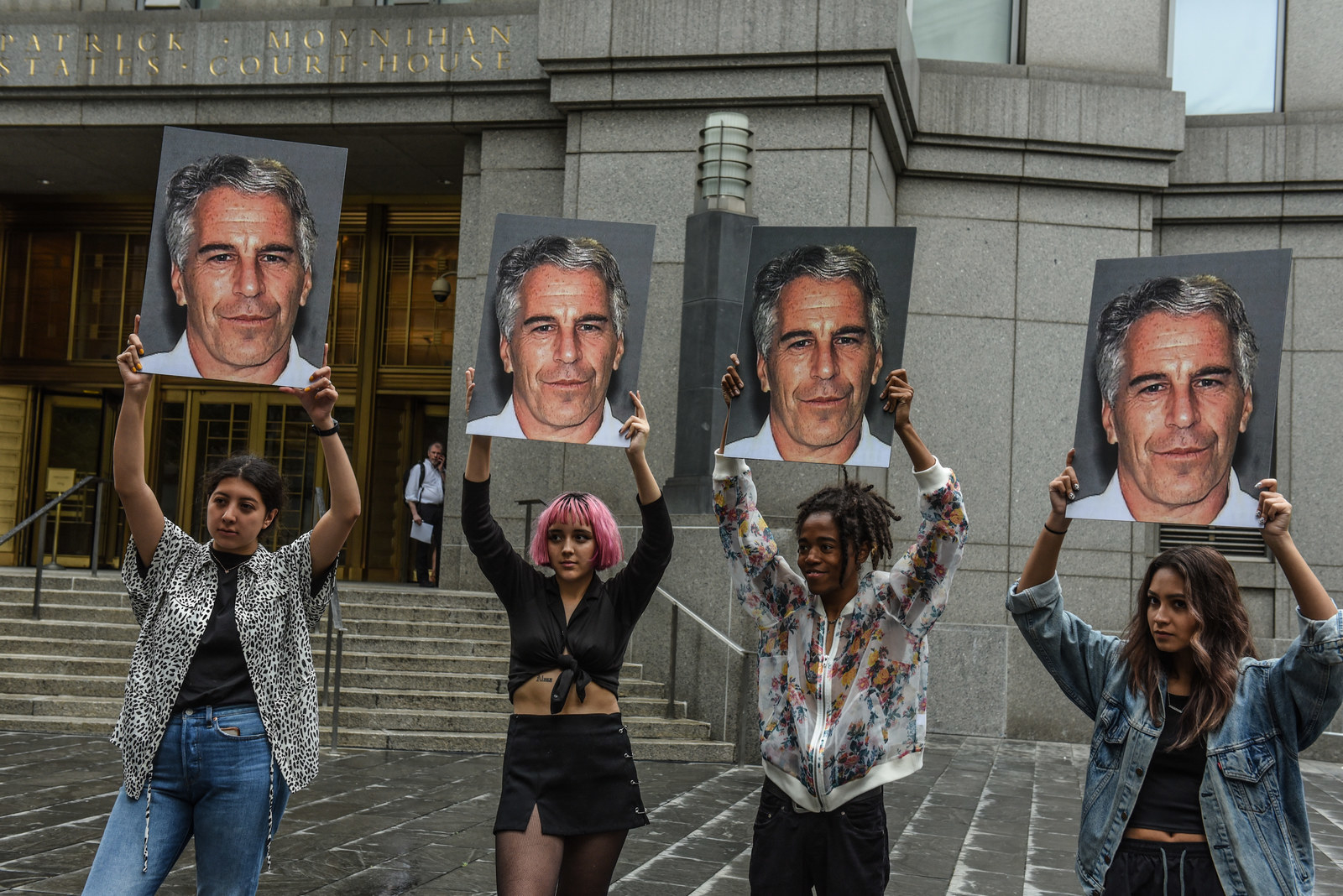 Jeffrey Epstein, the New York billionaire charged with sex trafficking underage girls, has asked a federal judge to release him from jail, offering to ground his private jet and await his trial inside his $77 million Manhattan townhouse.
Epstein was charged Monday with running a sex trafficking operation in which he allegedly sexually abused and trafficked dozens of underage girls, some as young as 14, in his New York City and Florida homes between 2002 and 2005. He has pleaded not guilty to the charges.
The billionaire was arrested Saturday after authorities raided his home and found "a vast trove of lewd photographs," including girls who appeared to be underage.
On Wednesday another woman, Jennifer Araoz, alleged that Epstein raped her when she was 15 years old in his Manhattan townhouse.
Epstein claimed in new court filings that the townhouse would be appropriate for him to stay in because it has a clear front and back entrance that could be monitored with video cameras, which he is willing to pay to install. He also offered to pay for private security guards.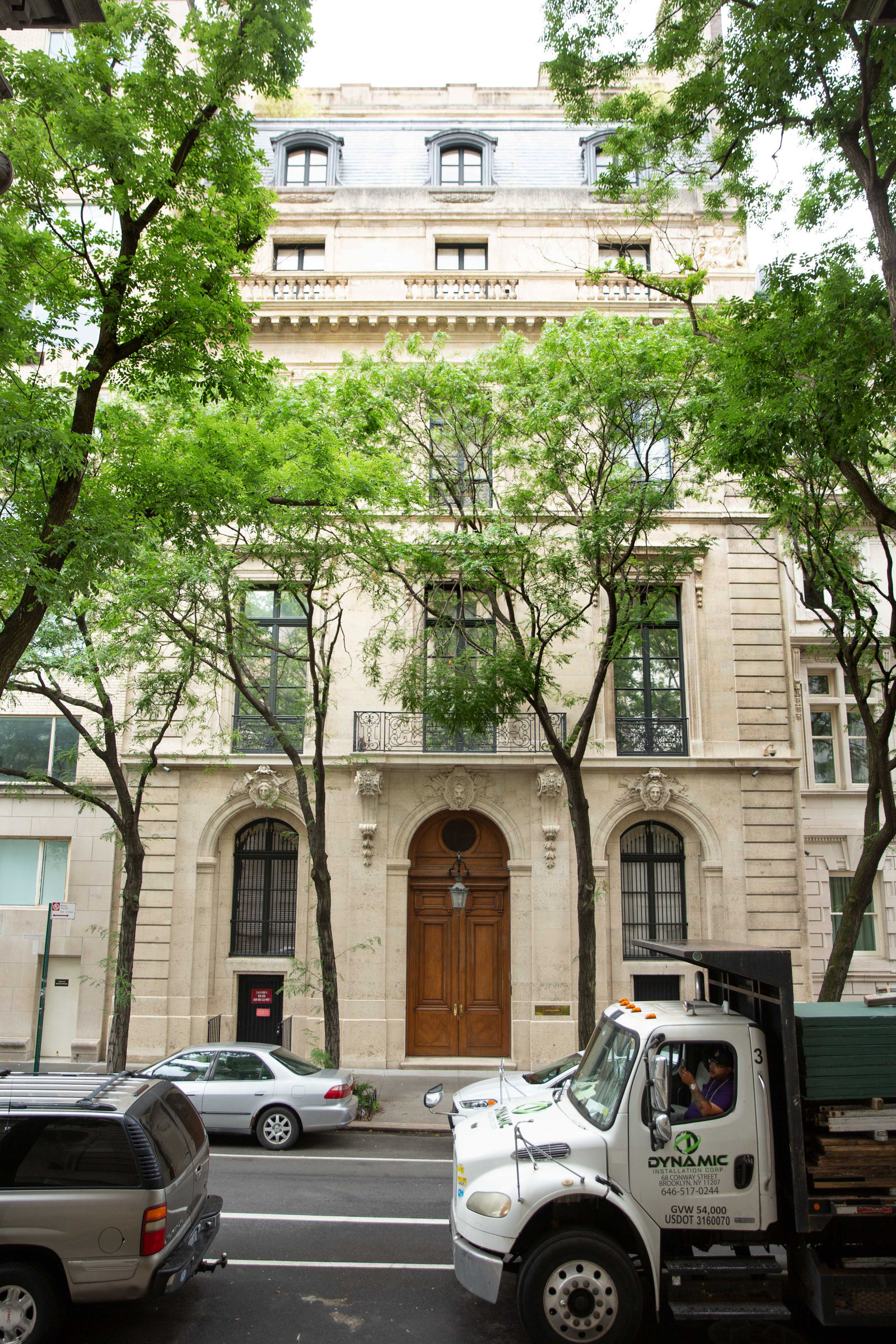 Epstein's lawyers argued that these measures wouldn't be giving Epstein preferential treatment because he's rich, but instead would ensure he's not disadvantaged because of his wealth.
If given pretrial release, Epstein's lawyers said he would ground his private jet and agree to home detention except for medical appointments. An appointed person would live with him to ensure he complied with court orders, and only his lawyers would be allowed to enter the home without court approval.
On Monday, federal prosecutor Alex Rossmiller argued in court against granting Epstein bail because of alleged previous witness intimidation, including "forcing off the road a father of one of the victims."
In the court documents, Epstein's lawyers responded saying the defense "is without knowledge as to the basis for this allegation and the conduct, if it occurred, was not attributable to or authorized by Mr. Epstein."
The new court documents also offered a look at Epstein's legal strategy.
Epstein's lawyers argued that despite federal authorities calling it sex trafficking, the accusations in the indictment of Epstein forcing underage girls to give him massages and other sexual acts is "akin to consumer or purchaser behavior."
His lawyers argued that he plans to challenge the charges because they are, they claim, "based on dated allegations for which he was already convicted and punished."
In 2008, Epstein spent 13 months in jail for engaging in prostitution of underage girls. He was allowed to leave for work during his sentence as part of a plea deal from Labor Secretary Alex Acosta, then a federal prosecutor in Florida.
With these latest charges, he could face a maximum of 45 years in prison.
More on this
Alex Acosta Defended The Plea Deal That Put Jeffrey Epstein In Jail For Only 13 Months

Ryan C. Brooks · July 10, 2019
Amber Jamieson is a reporter for BuzzFeed News and is based in New York.

Contact Amber Jamieson at [email protected].

Got a confidential tip? Submit it here.
Source: Read Full Article