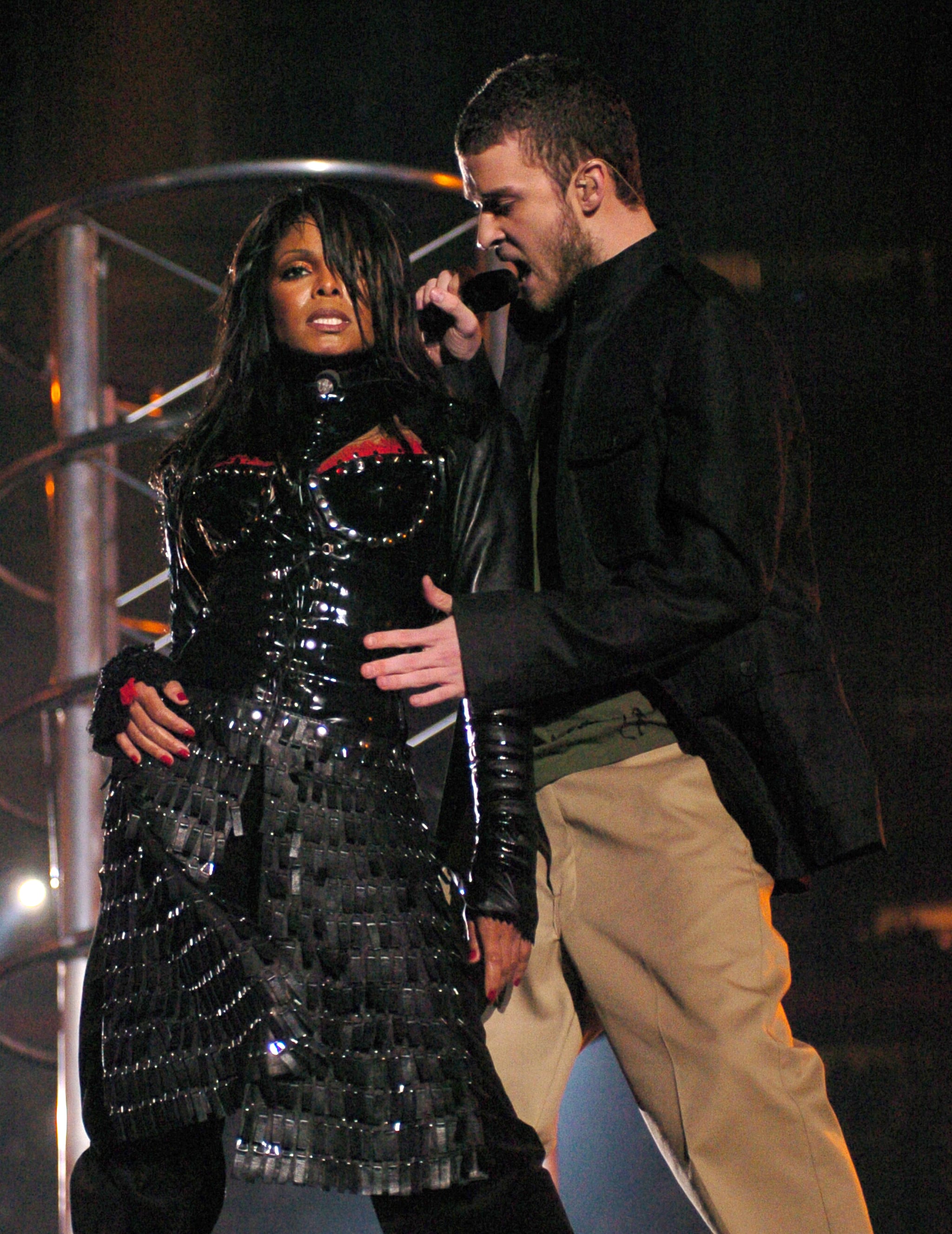 By the early 2000s, Janet Jackson was a global icon. At that time, her legacy included over a dozen consecutive top 10 hits, five Grammy awards, five No. 1 albums, multiple Guinness World Records, and countless other milestones. Even with some obstacles like discrimination and exploitation, it seemed as though her career managed to transcend the barriers many female artists have to encounter. Still, she was at the top of her game. But as revisited in Hulu's Malfunction: The Dressing Down of Janet Jackson, a wardrobe slip-up that lasted 9/16ths of a second on national television was all it took to knock her down.
The New York Times docuseries, which premiered on Nov. 19, recalled the events before, during, and after the disastrous 2004 Super Bowl halftime show. It focuses primarily on Jackson's performance with Justin Timberlake — which MTV, at the time, reported would promise "shocking moments."
The biggest shock came when Timberlake exposed Jackson's breast to millions of viewers on live TV. Unfortunately, the incident, dubbed "Nipplegate," affected everyone involved, but Jackson took the biggest hit. No one could have predicted how damaging that short moment would be to her storied career. But the most troubling reminder from the docuseries is how Timberlake walked away from the situation almost completely unscathed. It makes you wonder why that moment became Jackson's demise, but Timberlake's rise to superstardom. So how did the former *NSYNC member manage to escape the aftermath of the scandal scot-free? Easy: Misogynoir.
Source: Read Full Article