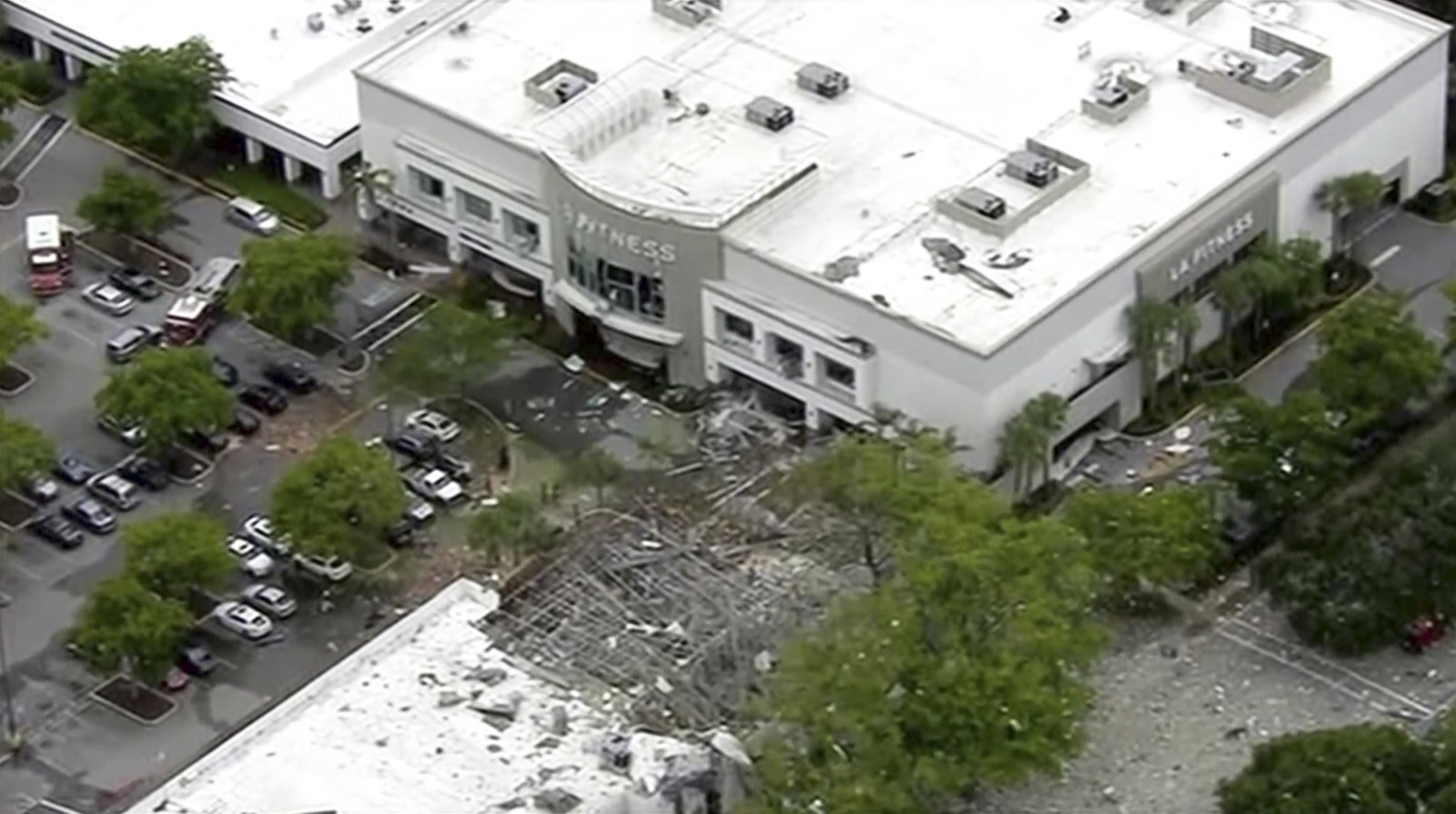 Multiple people were injured in an explosion at a shopping center in Plantation, Florida, on Saturday afternoon.
The Plantation Fire Department reported a gas explosion in the 800 block of South University Drive, where the Fountains shopping center is located. Fire officials said that there were "multiple patients."
Photos and video of the scene showed leveled structures with debris and dust covering the ground.
According to the Associated Press, the blast sent debris flying about 100 yards across the street.
Aerial footage from WPLG appeared to show the blast was concentrated in a building next to an L.A. Fitness building. The front windows of the gym had been blown out by the blast.
Footage on social media showed dazed and shellshocked people in gym gear. One video posted to Snapchat showed a man wearing sneakers lying on the pavement with a bloodied leg as he received medical attention from others.
Police in Plantation urged members of the public to avoid the area. All stores and businesses in the area of the Fountains Plaza and Plantation Marketplace were being shut down until further notice, police said.
Fire officials in nearby Coral Springs and Parkland said they had sent units to the scene to assist.
This is a developing story. Check back for updates and follow BuzzFeed News on Twitter.
Stephanie Baer is a reporter with BuzzFeed News and is based in Los Angeles.

Contact Stephanie K. Baer at [email protected].

Got a confidential tip? Submit it here.
Source: Read Full Article