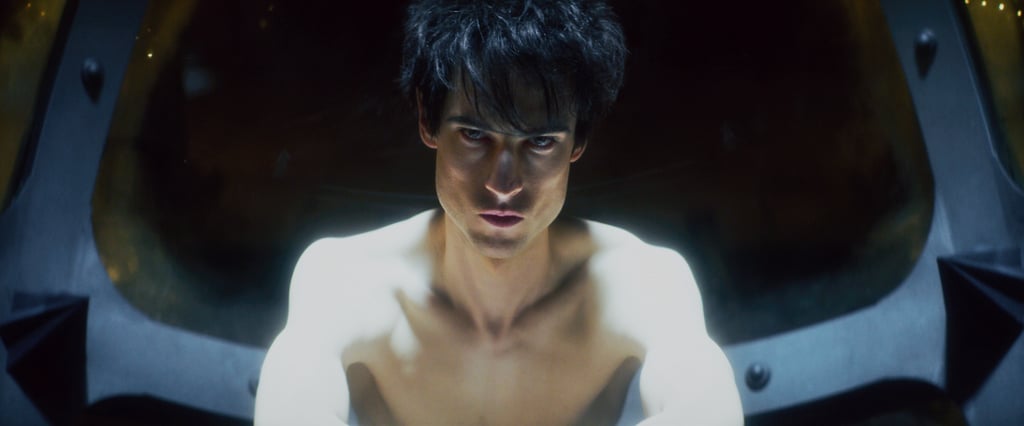 Netflix's "The Sandman" Is Ready to Haunt Your Dreams

Netflix released the full trailer for its upcoming series "The Sandman" on June 6, during Geeked Week. It gave fans the first look at the long-awaited series, which stars Tom Sturridge as Dream, the titular Sandman. The show is based on the DC Comics series of the same name by Neil Gaiman, which was published from 1989 to 1996.
In the "Sandman" trailer, Dream, aka Morpheus, is freed after being held captive for 105 years. Now, he's set on restoring order to his kingdom of the Dreaming. Netflix also released teaser posters, as well as character posters for Jenna Coleman as Johanna Constantine and Boyd Holbrook as the Corinthian.
Gaiman has been heavily involved in the adaptation, which he developed with David S. Goyer and Allan Heinberg. Gaiman told Entertainment Weekly about the years-long process to get an onscreen adaptation of the work made. "I think I have personally seen 1,500 Morpheus auditions," he said. "I hesitate to imagine how many [casting director] Lucinda Syson and her team have seen."
But Gaiman felt strong in his conviction that Sturridge should lead the show. "Having watched all those other auditions, we were able to go to Netflix and say, 'It's Tom,'" Gaiman said. "We know it's Tom."
Gaiman and Sturridge explained how hard it was to figure out what Morpheus should sound like. "Morpheus' dialogue is incredibly specific," Gaiman said. "It was probably the thing I was most obsessive about. Someone would have written a fabulous script, [showrunner] Allan Heinberg would have rewritten a fabulous script, and I would have seen it at every iteration, but there would always be a point at the end where I would still be noodling on the Morpheus dialogue: Making sure the words were right, that the rhythms were right."
Gaiman didn't hesitate to give Sturridge notes. "I growled at him once and said, 'Stop being Batman,'" Gaiman said. "He was trying to get a bit whispery."
Keeping reading for everything we know about "The Sandman," including the trailer, cast, and release date.
Source: Read Full Article