Pennywise and All My Ex-Boyfriends Can Now Attend "Clowns-Only" Screenings of It Chapter 2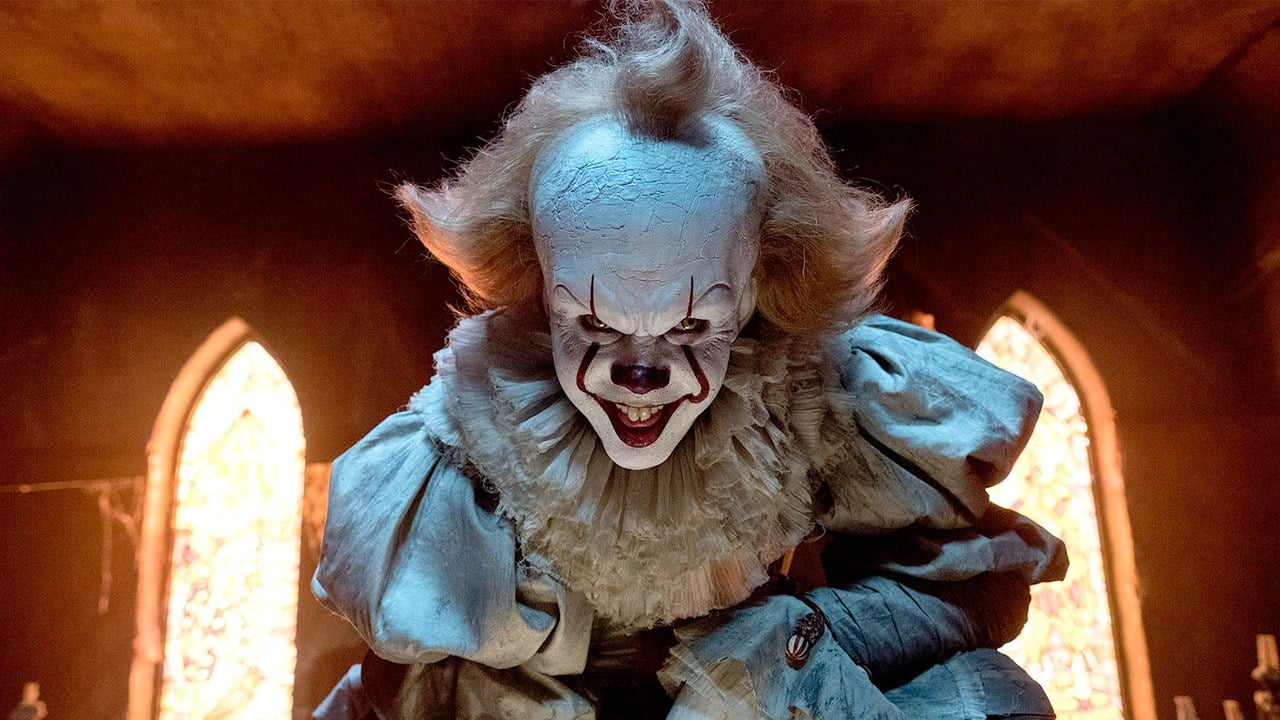 Because we apparently haven't suffered at Pennywise's gloved hands enough, Alamo Drafthouse will be hosting "clowns-only" screenings of the upcoming It sequel, It Chapter Two. Consider your nightmares upgraded.
Now, before you start enrolling in clown school anytime soon, the movie theater chain has specified that anyone is welcome to attend the special screenings of the lengthy film in their 17 theater locations so long as they come dressed in proper clown attire: "the wig, the makeup, the oversized pants and suspenders, the blood-curdling makeup." That means you'll be able to watch a seemingly sweet old lady in Derry rip off all her clothes and attempt to murder Jessica Chastain along with a theater full of Pennywise the Dancing Clown look-alikes at "this coulrophobia-inducing fright fest." Oh, joy!
Funnily enough, this isn't the first time the Texas-based company has hosted clown-only screenings. Back when It first creeped into theaters in 2017, Alamo Drafthouse invited costumed patrons to watch Andy Muschietti's horror film about a group of young "Losers" who must battle against a murderous, child-eating, sewer-dwelling clown. Sound like something you'd be interested in? Then check out the movie theater's website to see if one of the many screenings — which include cities like Austin, Denver, Phoenix, and LA — are near you.
Source: Read Full Article