Sam Handy on adidas' UltraBOOST 21: "If We Do Our Job Right, It'll Last Forever"
Sustainability is a word thrown around the fashion and footwear industry – and more often than not, in a jaded manner. Too often, it's lost its purpose, saturated in marketing buzzwords with little meaning or quantifiable change behind them. But with the UltraBOOST 21,
Lukas Schulze/Adidas Ag
HYPEBEAST: How does the UltraBOOST 21 differ to the pairs that came before it?
Sam Handy: The UltraBOOST 1.0 came out in 2015, and it was and still is the flagship running shoe from the adidas brand. It was the first time that we married together two very important brand technologies: BOOST and Primeknit. The team put the two together in a really pretty package, and that was the UB15. The best of the best from the brand. 
From UB19 and UB20, not a lot really changed. It was still a running shoe, people fell in love with it. There were mid-upper iterations, and there were three or four new upper iterations. The shoe transformed from the greatest running shoe ever built, a really pure expression of Primeknit and BOOST, and then got adopted by sneaker culture to become something bigger than what it was built for. 
Hopefully, with the UB21, the iconic elements of the adidas UltraBOOST line and the best of the functional evolutionary development can come together… as something we feel pays the right homage to both sides of the brands: it respects the UltraBOOST that people fell in love with, but it also turbocharges all those ingredients with the best running technology to deliver the UltraBOOST experience many people know, but in a much more exciting way. 
So the UB21 is all the best bits put together to create the ultimate UltraBOOST?
Yes, but there's lots of new stuff in here. There's a new propulsion system, 50 percent Parlay Recycle the Ocean plastic in the upper, it's really about trying to marry the shoe that people love with the best performance innovations. I describe it as a love letter to UltraBOOST.1 of 3
Lukas Schulze/Adidas Ag2 of 3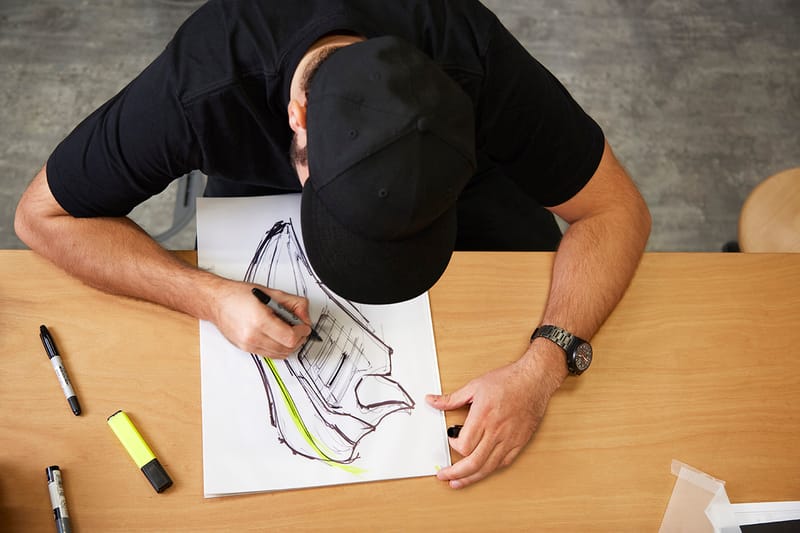 Lukas Schulze/Adidas Ag3 of 3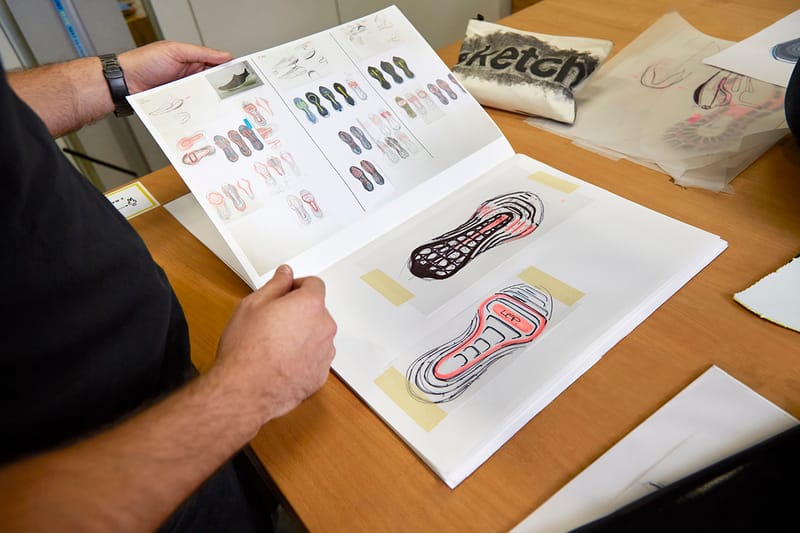 Lukas Schulze/Adidas Ag
A lot of people enjoy the UB 1.0 because of its sneaker culture impact. What has the UB line done for the culture?
I believe that the most enduring sneakers have always been born of quite clear performance innovation. You see that with basketball, the early Superstar being a great example, which was built to be the best basketball shoe in the world but it became an iconic sneaker through people adopting it.. adopted by a sweet culture for its premium performance, price point, and it is a luxury. The same can be said for the Stan Smith or ZX. UltraBOOST was adopted by street culture because of its premium innovations. 
The UB21 seems geared more towards running, will it have the same impact on sneaker culture?
That's the question: we didn't build it to do that. It's an amazing performance running shoe, but it respects the original UltraBOOST from an aesthetic perspective. We're trying to reconnect the franchise — what made the UltraBOOST iconic was full-length BOOST, S-curved heel counter, TPU cage. Now we've built an amazing running shoe for today, with visual cues from 2015. 
Do you think sustainability is the change the footwear industry needs?
It's changing how we build. We used to think performance is performance, sustainability is sustainability, and you can't put them together because the ingredients don't match. It'd become less functional in performance. But this shoe is proof that this isn't the case.
We now don't build any performance-based products without thinking about sustainability. 1 of 4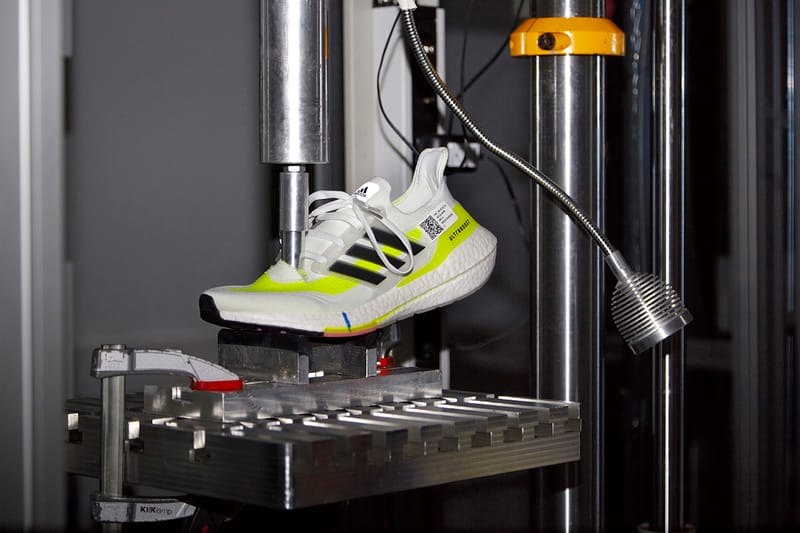 Adidas Ag2 of 4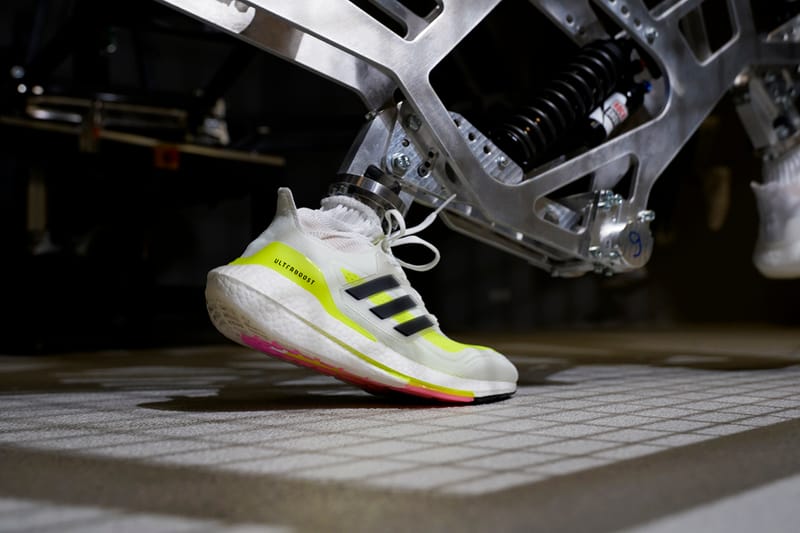 Adidas Ag3 of 4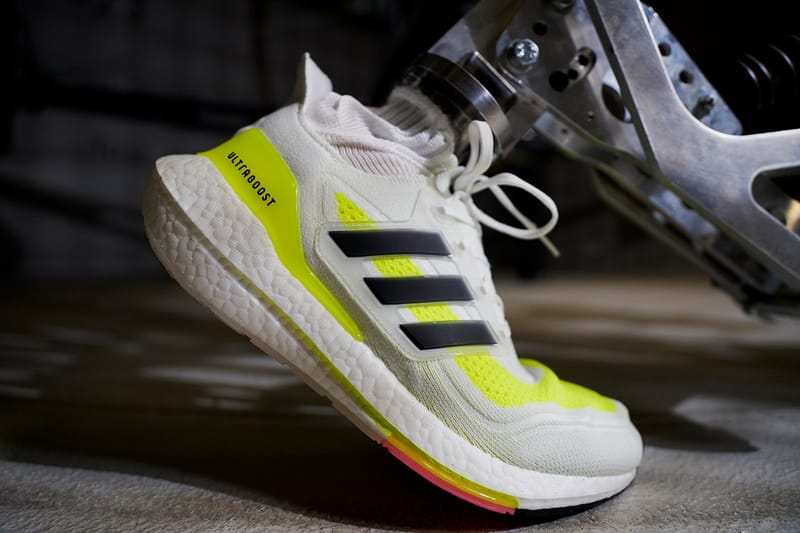 Adidas Ag4 of 4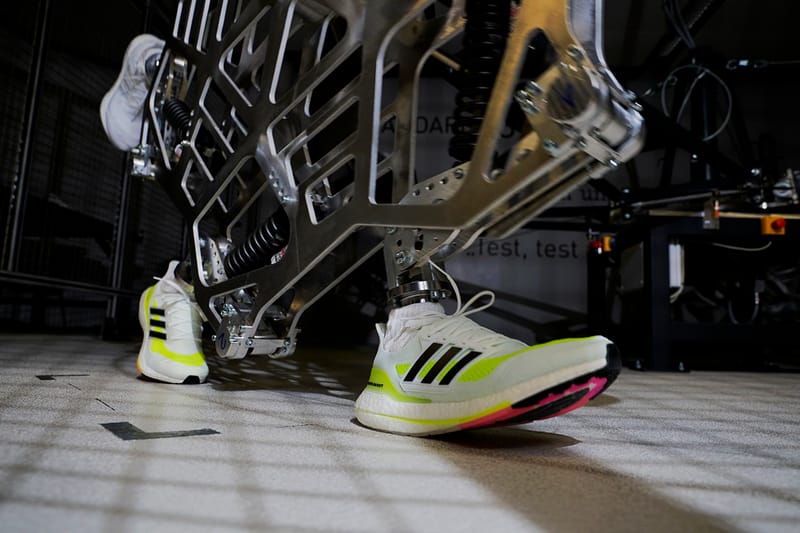 Adidas Ag
Why does adidas continue to develop the UltraBOOST? How much further can we go?
If we do our job right, it'll last forever. The problem that it solves is very universal, it's cushioned and responsive, comfortable and functional, and I think this is something that lots of people need in a running shoe. 
I think the experience is unique, and as long as we keep updating that the shoe should stay alive for a really long time.  
Did you face any challenges when designing the UB21?
Yes, because a lot of what we tried to update visually does not match what we're trying to do functionally. They don't always go hand-in-hand. Expressing the vision of cushioning or response isn't necessarily the best way to deliver it functionally, so I think it's always this balance of the look and the function, and we believe we haven't compromised either with this shoe.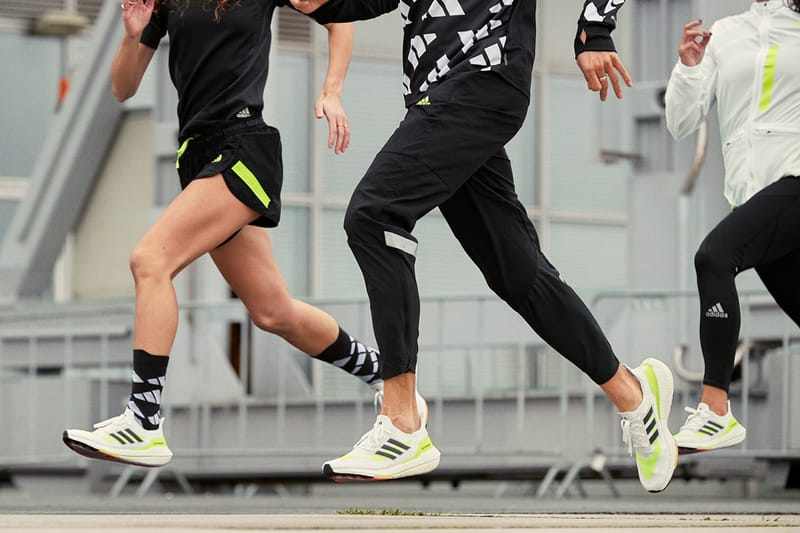 Adidas Ag
The UB21 seems to be the refinement of adidas' running vision. Would you agree?
It's a really fun design challenge to turbocharge everything but still deliver it in a functional package and have everything work. It was a challenging one, and it's always a lot of pressure to rebuild an UltraBOOST.
It can be quite polarizing, which makes it quite an interesting and challenging product to work on. 
The UB 1.0 was a polarizing shoe when it first came out. It was only until the sneaker culture adopted it did the silhouette become mainstream. 
If I looked at the UB19 and UB 1.0, they are two different shoes that coexist. I believe the UB21 makes the UB15 look old now. It's clearly an archive running shoe, and this is the UltraBOOST of 2021, there's no debate around what's the new one. That's what's interesting. It repositions UltraBOOST as 2021's functional running shoe. 
You called the UltraBOOST 1.0 an archive running shoe. Most of adidas' legacy spans half a century — how did UltraBOOST make history in just five years? 
It takes a long time to become an archived product. Five years is a very short time. You have UltraBOOST, NMD, YEEZY 350, they're probably the big ones, and this year we're coming with new generations, coming in with 4D… You can see us loading that archive up again. It says a lot about the pace of creativity over the last five years. 1 of 3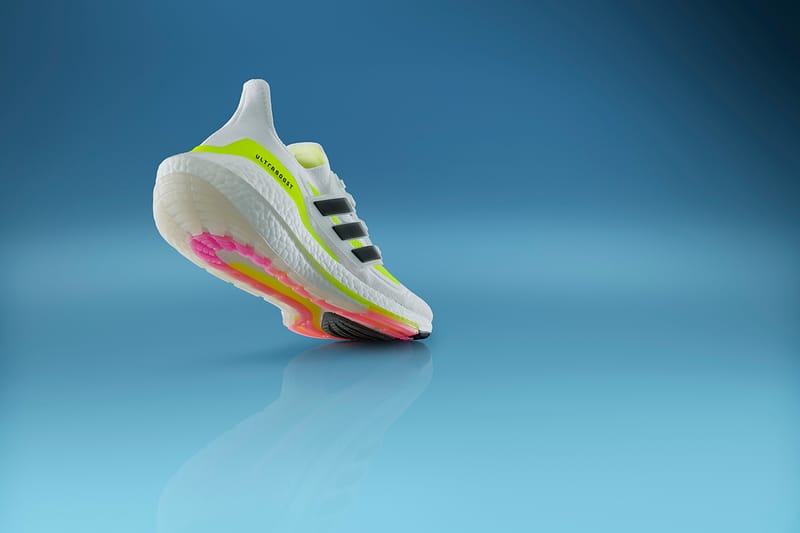 Adidas Ag2 of 3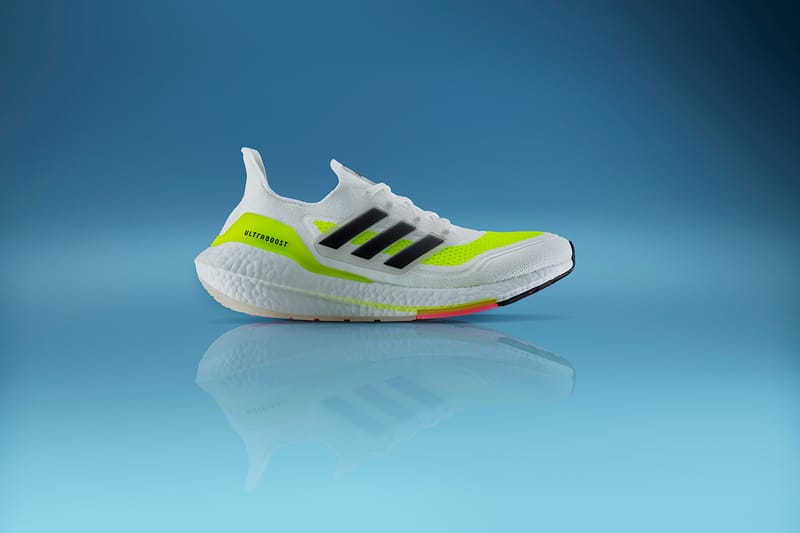 Adidas Ag3 of 3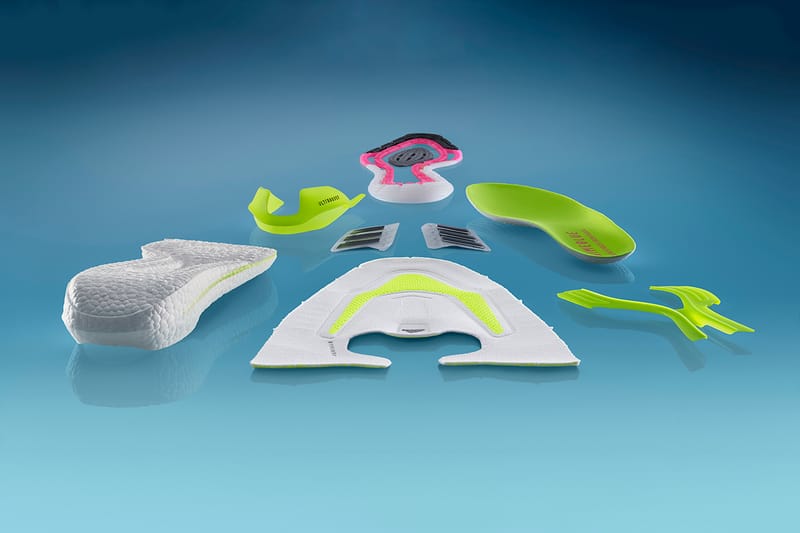 Adidas Ag
What are we going to see with the future of UltraBOOST?
Every time we update UltraBOOST, the main focus is on updating the running experience and helping people to run better. I think that's a very democratic running shoe as lots of different people can run in it. The next generation improves the running experience, improves sustainability, what we're doing here is what we want to do in all our running footwear in general. It's a good indication of where we're taking running. 
And what does adidas' future relationship with sustainability look like?
What we do here is the proof point of what we do with sustainability in general. Taking FUTURECRAFT concepts like Loop, and using those to learn in a small case, to then apply to the really big volume models. 
To me, [UB21] is a perfect product for today. What's playing on people's minds at the moment? People want to feel more healthy, they want to run, but they want to be more sustainable and think about their footprint. It's the perfect product for the world we live in right now.
Source: Read Full Article