Watch out! This post contains spoilers.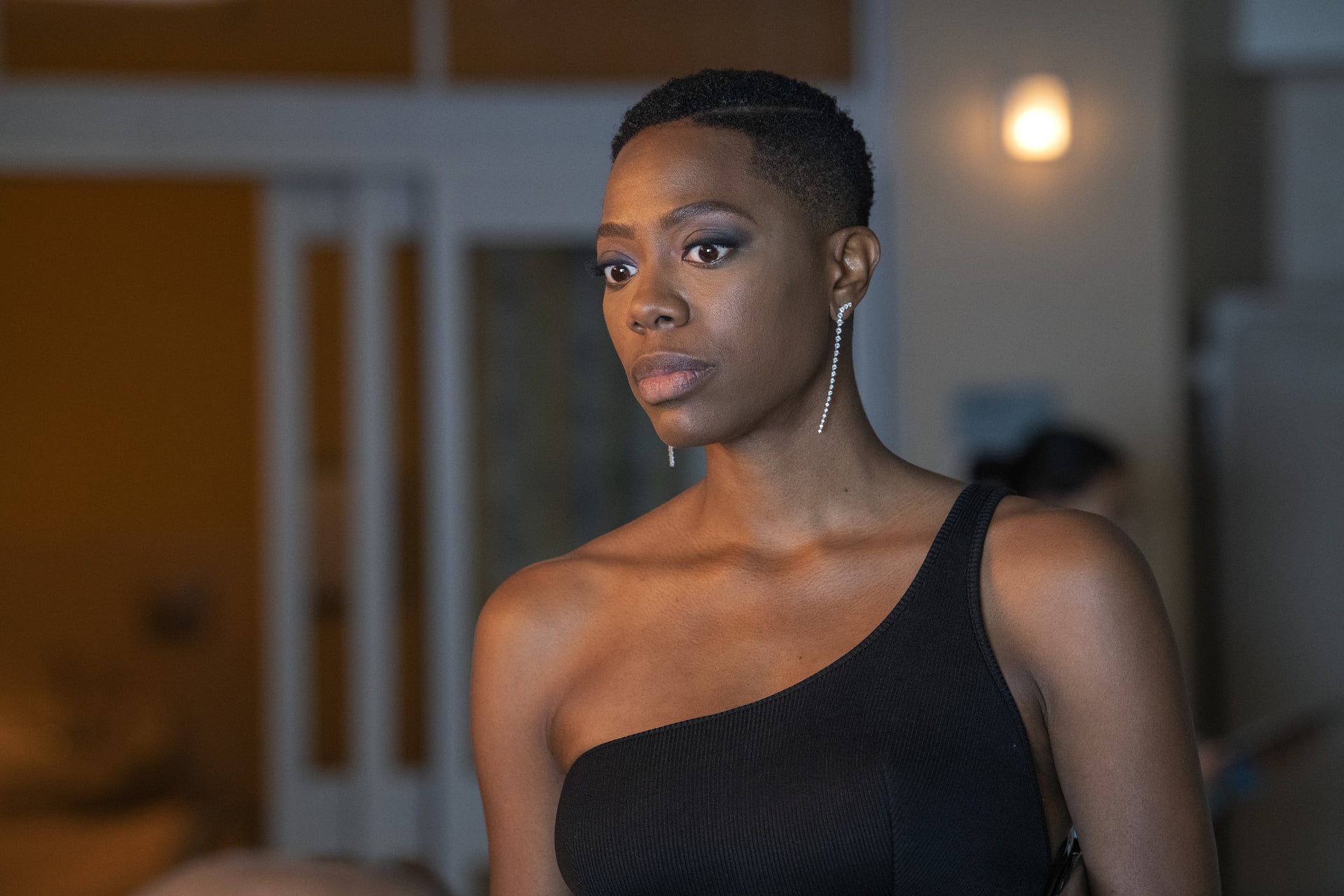 Insecure's final season has been delivering all the drama we've craved on account of its shocking moments so far. Between Issa (Issa Rae) and Lawrence's (Jay Ellis) inevitable breakup in the first episode and their awkward run-in with Condola (Christina Elmore) and baby Elijah, the final season is keeping us on our toes. But the latest shocker of the season may come from a possible romance that's blossoming between Molly and . . . Taurean (Leonard Robinson).
Yes, you remember Taurean: Molly's hard-ass co-worker from the law firm who loves giving her a tough time. After her rough breakup with Andrew (Alexander Hodge) in Insecure's season four finale, Molly's trek back into the dating pool has been an uphill battle. Her complicated love life has been the subject of the show since the very beginning, but now it looks like she may be finding stability in a very unexpected place.
Robinson was just as shocked to learn that his character would be spending more time with Molly this season, but he's excited for fans to see where this next step in their relationship takes them. "I guess in season three, they were kind of planting the seeds for that potentially happening," Robinson told POPSUGAR. "The great thing about the writers in the show is that every season they played with different forms of storytelling and they've tweaked it a little bit. So at [one point], I was like, I guess it could go that way. But at the same time, I realized they could equally just drop this whole storyline and pick up somewhere new."
Unbeknownst to viewers, Molly's personal relationships draw a lot of parallels between her and Taurean's work one — which has been slowly (slowly) growing since they first met in season three. According to Robinson, the turning point in their relationship came in season four when they finally addressed their obvious tension, which prompted Molly to recognize some of her toxic traits in other areas of her life.
Source: Read Full Article