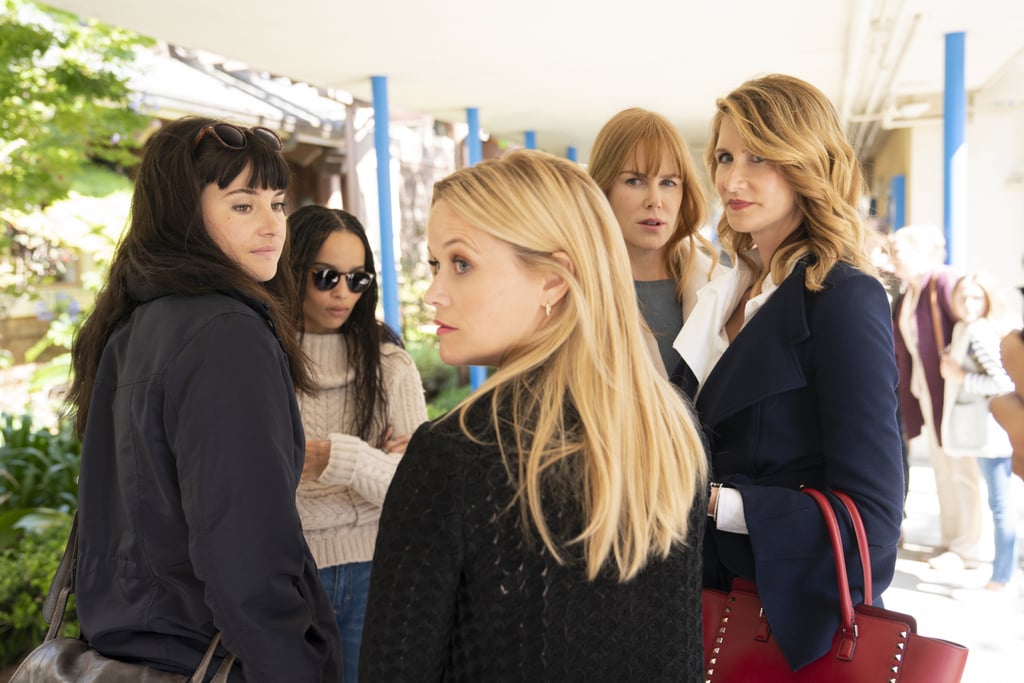 This Simple Question About Big Little Lies Season 2 Sparked a Very Interesting Debate

The second season of Big Little Lies has been jam-packed with drama. There's quite a bit to take in, between Celeste's (Nicole Kidman) struggle with PTSD following Perry's death, Madeline's (Reese Witherspoon) love affair, Renata (Laura Dern) declaring she will not not be rich, and Mary Louise's (Meryl Streep) intense shade-throwing and earth-shattering scream. And on top of all that, the core group of women — Celeste, Madeline, Renata, Bonnie (Zoë Kravitz), and Jane (Shailene Woodley) — are also trying to maintain their cover-up of how Perry really died as his death is being investigated.
Every episode, we're waiting for the moment one of them cracks. Right now, the forerunner is Bonnie, who feels especially guilty since she's the one who pushed Perry to his demise. But a recent query posed by Vanity Fair editor Katey Rich questions whether all of the turmoil surrounding the lie about Perry is really necessary. "Extremely dumb Big Little Lies question: is this whole thing not just a clear case of self defense and if they told the truth… nobody would go to jail?" Rich tweeted.
While many admitted to having the exact same thought and wondered why the characters didn't tell the truth from the get-go, others believe fabricating the story reflects the essence of the show: attempting to save face by telling little lies with big repercussions. Even if they women told the truth, they'd have to face judgment from others, especially Celeste, who kept her and Perry's toxic relationship well under wraps.
It's hard to say how the Monterey Five should have handled the situation, but one thing's for sure: the direction they're headed now is only leading to more chaos in their lives. Ahead, read some of the varied responses to the self-defense inquiry!
Source: Read Full Article