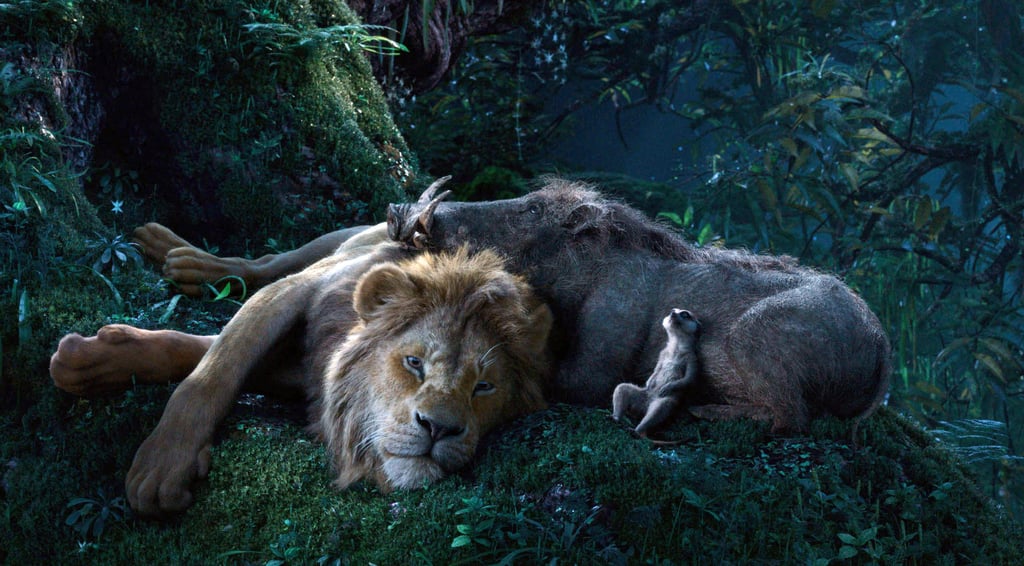 Timon and Pumbaa's Bromance Is as Hilarious as You Remember in This New Lion King Clip

We're one week away from the release of The Lion King live-action reboot, and if we weren't already eagerly — and impatiently — awaiting the release of the film before, Disney just released two more clips to taunt us further. So far, we have seen Nala and Simba, voiced by Beyoncé and Donald Glover respectively, sing the romantic "Can You Feel The Love Tonight", an Instagram clip of Simba and Rafiki, plus the conflict between Simba and Scar.
In the two new clips, we see Scar lure Simba into the path of the stampede right before his terrible plan kicks off. On a lighter note, the second clip finally shows us the hilarious, child-like dynamic between Timon — voiced by Billy Eichner — and Pumbaa — voiced by Seth Rogan — as they discover sweet, little baby lion cub Simba for the first time immediately after the devastating stampede. "We're gonna name him Fred," Pumbaa sings to Timon once they've decided that they'll definitely be keeping the cub.
Check out the new clips below and make sure you catch up on all the trailers so far, before The Lion King arrives in cinemas on July 19.

Source: Read Full Article