This week in fashion, the top headlines crossed over awards shows, galas, brand ambassadorships, fashion campaigns, store openings and more. But the most-crushing among them came on Friday morning, when Moschino's newly-appointed creative director, Davide Renne, was announced dead, following a "sudden illness."
"There are no words to describe the pain we are experiencing at this dramatic time," Massimo Ferretti, chairman of Moscino's parent company, Aeffe, said in a statement. "Even though he was only with us for a very short time, Davide was able to immediately make himself loved and respected."
On lighter notes, the week saw Willy Chavarria take home the trophy for American Menswear Designer of the Year at this year's CFDA Awards. Additionally, Vogue revealed the much-anticipated 2024 Met Gala theme; Michelle Yeoh signed on as Balenciaga's newest brand ambassador, and the Mahomes family starred in SKIMS' Holiday 2023 campaign.
Below, Hypebeast has rounded up the top fashion stories of the week so you can stay up to date on trends in the industry.
Newly-Appointed Moschino Creative Director Davide Renne Dead at 46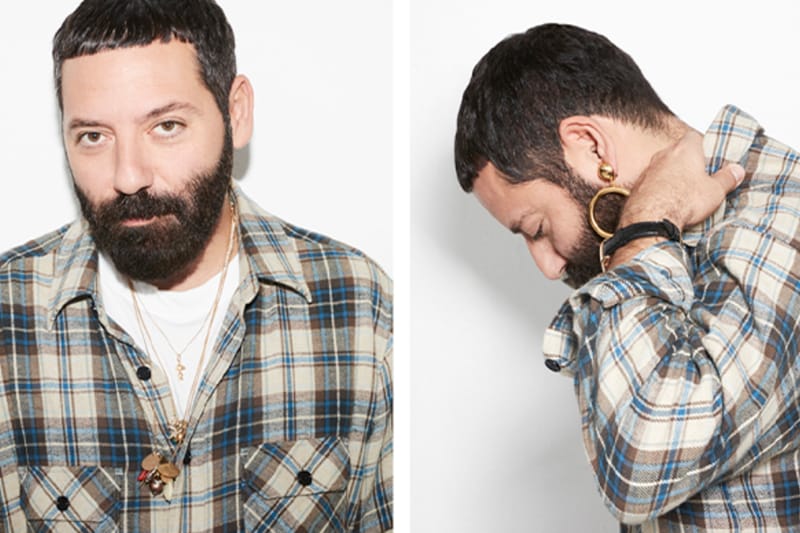 Alessio Balzoni
Davide Renne, who was appointed the new creative director for Moschino on October 16, has passed away suddenly at the age of 46. The fashion house announced on Friday that the designer had died due to a "sudden illness," with a statement issued by Moschino's parent company, Aeffe.
"There are no words to describe the pain we are experiencing at this dramatic time," Massimo Ferretti, chairman of Aeffe, said in a statement. "Even though he was only with us for a very short time, Davide was able to immediately make himself loved and respected. Our deepest sympathies go to his family and friends."
Learn more here.
The 2024 Met Gala Theme Was Announced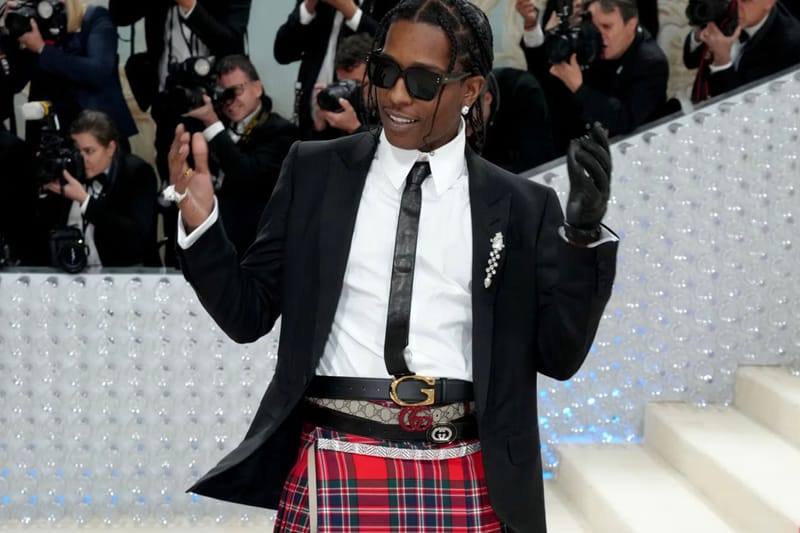 Jeff Kravitz/Filmmagic/Getty Images
On Wednesday, Vogue announced the much-anticipated theme for the 2024 Met Gala to be "Sleeping Beauties: Reawakening Fashion."
The fame-filled evening, often nicknamed "Fashion's Biggest Night," will celebrate the opening of the spring 2024 exhibition at The Metropolitan Museum of Art's Costume Institute.
This time around, the showcase will feature roughly 250 works from the Institute's permanent collection, many of which have rarely ever been shown to the public. Spanning 400 years of fashion history, the exhibition will include pieces from contemporary fashioners such as Phillip Lim, Stella McCartney and Connor Ives, among others, as well as canonical designers like Elsa Schiaparelli, Yves Saint Laurent, Christian Dior and Hubert de Givenchy.
Learn more about what to expect here.
Willy Chavarria Was Named Menswear Designer of the Year at the 2023 CFDA Fashion Awards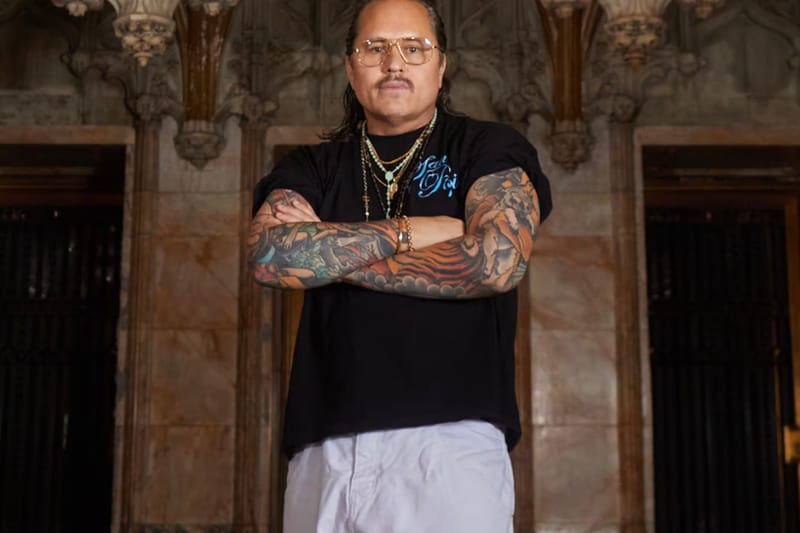 Laura S. Fuchs
On Monday evening, the Council of Fashion Designers of America (CFDA) held its annual Fashion Awards at the American Museum of Natural History. Hosted by industry darling Anne Hathaway, the event served to recognize the work of those who "champion creativity and serve as ambassadors for American fashion."
While guests dined inside the museum,  J Balvin and Greg Lauren took to the podium to present the award for American Menswear Designer of the Year, which went to Willy Chavarria. The Fresno-born visionary was nominated for the title alongside Mike Amiri for AMIRI, Colm Dillane for KidSuper, Teddy von Ranson for TEDDY VONRANSON and Thom Browne for Thom Browne New York.
Other winners included Catherine Holstein of KHAITE for American Womenswear Designer of the Year,  Ashley Olsen and Mary-Kate Olsen of The Row for American Accessory Designer of the Year and Rachel Scott of Diotima for the Shop with Google American Emerging Designer of the Year award. See the full list here.
Pharrell's $1 Million USD Louis Vuitton Speedy Was Revealed to Be Available in Four Additional Colors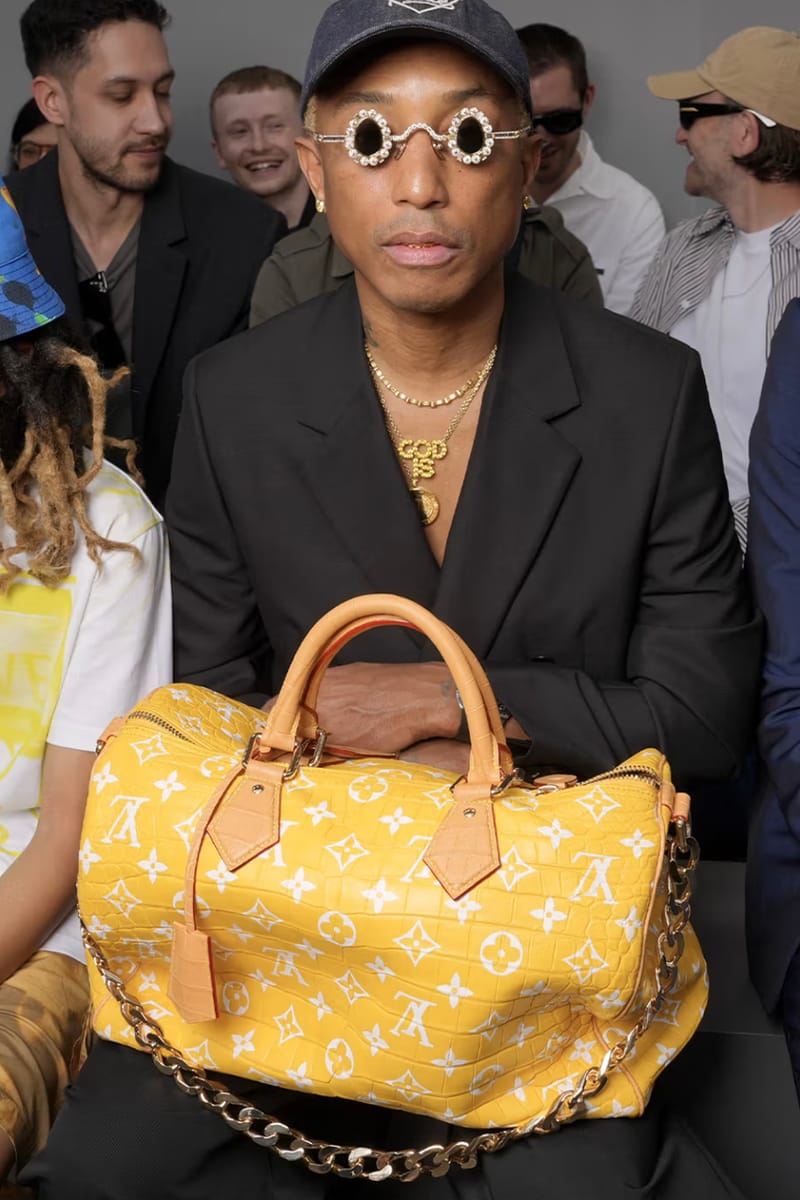 Swan Gallet/Wwd/Getty Images
While attending Paris Fashion Week in June, Pharrell caught the fashion industry's attention with a one-of-a-kind Speedy Bag, reportedly valued at $1 million USD, that he carried with him to attend shows. Dubbed the "Millionaire," the bag has now been revealed to be outfitted in four other colors, courtesy of PJ Tucker's screenshot of the Louis Vuitton Millionaire Speedy product page that is labelled "for internal use only."
In addition to the previously-seen yellow version, the seven-figure bag is also available in rouge (red), vert (green), bleu (blue) and marron (brown) finishes. The bag, which is fully handmade with crocodile leather and a flipped with monogram, features rivets, buckles and chunky Cuban links in yellow gold.
Michelle Yeoh Became Balenciaga's Newest Brand Ambassador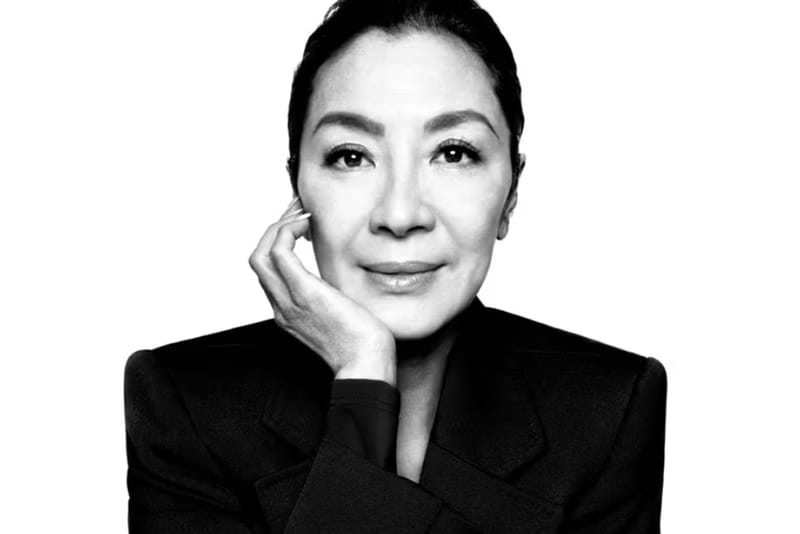 Platon
Actor, producer and martial artist Michelle Yeoh is officially the newest brand ambassador for Balenciaga. In her new role, the decorated multi-hyphenate, who already boasts a longstanding relationship with the Paris-based fashion house, will represent the Demna-led label at key events and appear in the imprint's promotional imagery.
"I am thrilled to join Balenciaga as a brand ambassador," said Yeoh in a statement. "For me, fashion is a form of art. It's not just about a dress but about self-expression, how you feel in the dress, and the values you embody wearing it; it is a way to communicate my work and who I am to the world. Wearing Balenciaga makes me value the artistry and craftsmanship behind every piece. The brand embodies a sense of originality and relevance while always remaining true to its heritage as a couture atelier. It is an honor to partner with Balenciaga."
See Michelle Yeoh's portrait for Balenciaga, shot by Platon, above.
Patrick Mahomes and His Family Starred in SKIMS' Holiday 2023 Campaign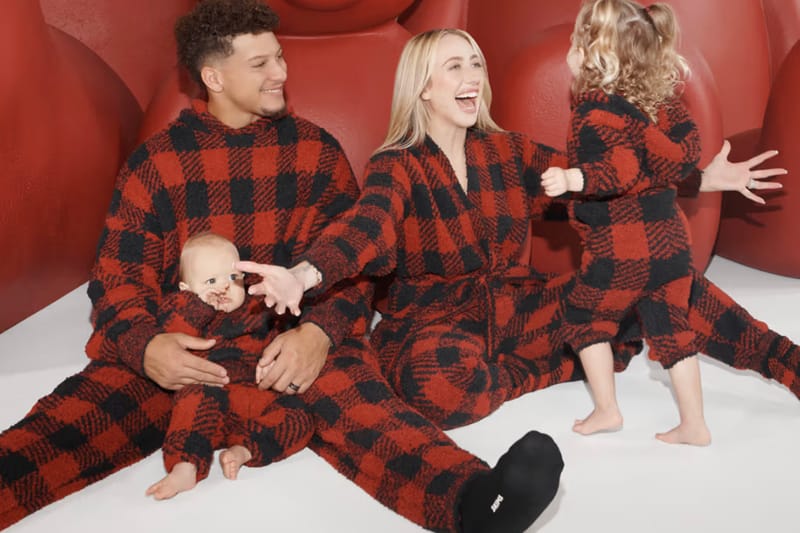 Theo Wenner
After delivering a highly-successful campaign starring Snoop Dogg and his relatives for last year's holiday season, SKIMS has returned with another family-focused shoot spotlighting NFL MVP and Kansas City Chiefs quarterback Patrick Mahomes, his wife, Brittany Mahomes, and their two children for the Holiday 2023 season.
Across the teddy-bear-clad imagery, Brittany and Patrick, who got married in 2022 and now share their two-year-old daughter Sterling and 11-month-old son Patrick, wear all sorts of signature pieces from the brand's Cozy, Unisex Fleece and Logo Plush Pointelle collections. Shot by renowned photographer Theo Wenner, the campaign looks to celebrate "family togetherness and holiday fun" in a series of fanciful settings.
See the full campaign here.
Jun Takahashi Apologized for Using Real Butterflies During UNDERCOVER's SS24 Runway Show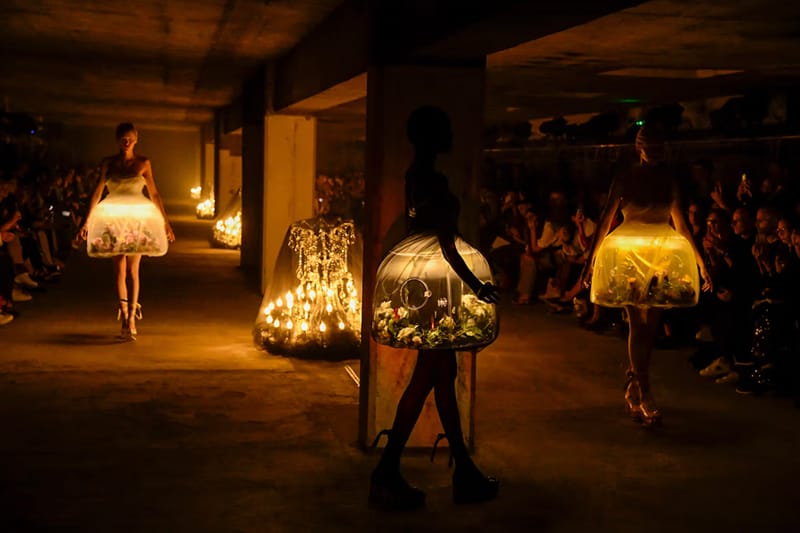 Victor Virgile/Gamma-Rapho/Getty Images
Jun Takahashi wrote a "heartfelt letter" to apologize for his usage of living butterflies in his recent UNDERCOVER fashion show during Paris Fashion Week, according to WWD.
The outlet secured a copy of the letter from a representative for PETA. In it, Takahashi promised to never use live animals in his presentations again. He explained that he grew a strong affinity for butterflies after having an encounter with a white butterfly after his grandmother's funeral two years ago. He felt that the butterfly represented his grandmother's "closeness."
He also stated that he ordered butterflies that were labelled as "safe and in good health" from a company that ethically breeds the insect, as he was worried about keeping them healthy throughout the showcase. "But at the end of the day, as you said, or as I thought somewhere in my heart, this act was still a mistake," he wrote, adding, "Please do not hesitate to inform us more on this topic as we want to learn to behave better. And I pray that the butterflies will come to my side again."
Valentino Opened a New York City Flagship on Madison Avenue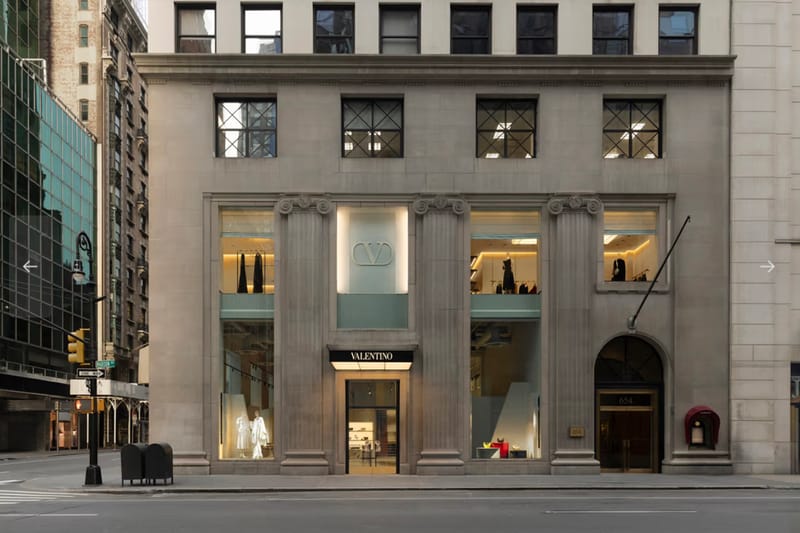 Valentino
Valentino has cut the ribbon on an all-new flagship store in New York City. Located at 654 Madison Avenue, the fresh retail outpost looks to expand on the Italian House's new global retail concept of reinterpreting existing building's structures to accommodate unique brand spaces.
Commanding three floors and almost 1,142 square-meters of selling space, the store's columnar facade, grand windows and massive interior let Valentino's high-end garments complement the edifice's architectural prowess. Inside, seven-meter high ceilings and exposed steel finishes mirror a rough concrete finish that fuels the space with modernity.
Learn more here.
Source: Read Full Article