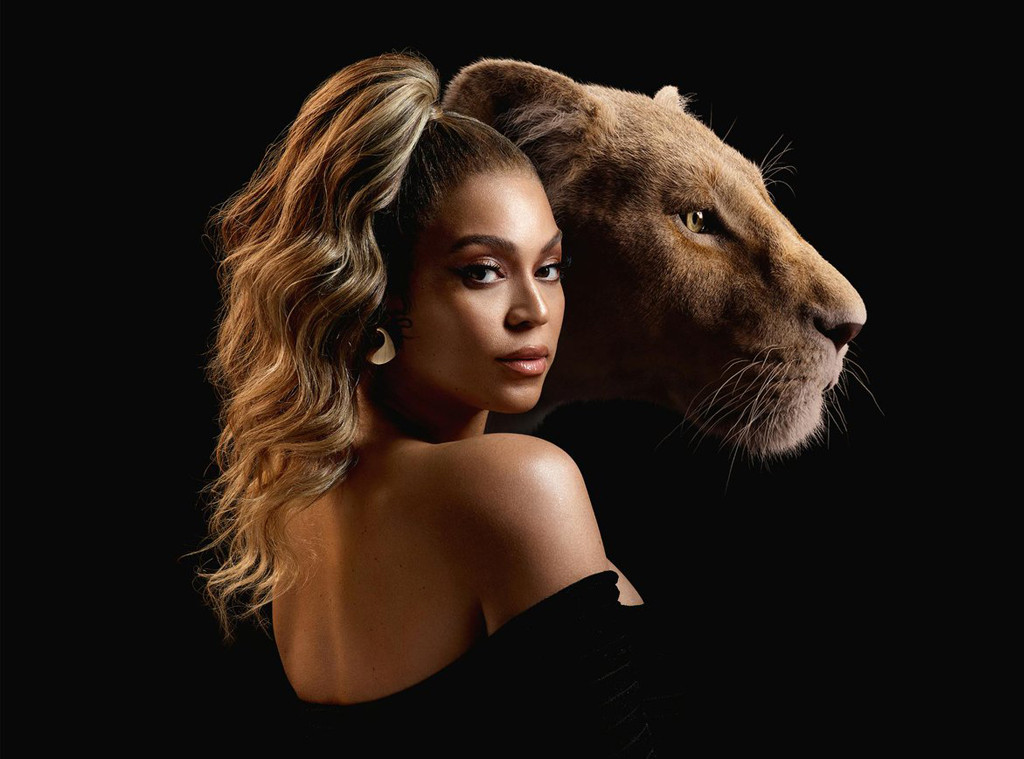 She's the queen of the Beyhive and now the animal kingdom. Or, at least Pride Rock.
In an exclusive interview with Good Morning America's Robin Roberts, Beyoncé opened up about her upcoming role in The Lion King and curating the music for the Disney flick.
"The soundtrack is a love letter to Africa and I wanted to make sure we found the best talent from Africa, not just use some of the sounds and did my own interpretation of it," she revealed in a sneak peek of the ABC special, airing tonight. "I wanted it to be authentic to what is beautiful about the music in Africa."
To do so, she enlisted a slew of global artists to lend their vocals to her produced soundtrack, The Lion King: The Gift.
Mixing together, on drums, chants and "incredible, new sounds," the superstar and her team "kind of created our own genre," the singer continued. "I feel like the soundtrack, it becomes visual in your mind. It's a soundscape. It's more than just the music because each song tells the story of the film."
Last week, to coincide with the film's world premiere, Beyoncé—who voices Nala in the remake—dropped her original track, "Spirit."
"The waters crashing / trying to keep your head up high / while you're trembling, that's when the magic happens," she belted out on the nearly five-minute song. "And the stars gather by, by your side / saying rise up to the light in the sky, yeah / let the light lift your heart up / burn your flame through the night."
And tonight, our spirits will once again be lifted when the network debuts the music video. (ICYMI, she filmed the clip at Havasu Falls in the Havasupai Reservation in Arizona, which neighbors the Grand Canyon National Park, the National Park Service confirmed.")
Ahead of the film's release, Roberts also sat down with stars Donald Glover, Seth Rogen, Billy Eichner, Keegan Michael Key and director Jon Favreau among others.
"You're working in these dark rooms and then it's out there in the world," Favreau recalled of releasing the hotly-anticipated trailer. "Billions of people have access to this and you feel people come together through that and it's the best feeling in the world."
The Lion King: Can You Feel The Love Tonight with Robin Roberts airs on Tuesday, July 16 at 8 p.m. EST. The Lion King roars into theaters on July 19.
Source: Read Full Article