After years dressing in almost exclusively baggier clothing, Billie Eilish started expanding and exploring other styles after she turned 18, including more traditionally feminine and form-fitting looks — and almost immediately started facing backlash over it.
Billie Eilish is continuing to expand and grow, both as an artist and as a young woman. And the 21 year old has done much of that in the public spotlight, which may be why some feel a sense of ownership over her style.
In a scathing post on her Instagram Stories on Saturday, per E! News, the "Happier Than Ever" singer took on those haters who've decided she's a "sellout" ever since she started wearing more traditionally feminine styles that revealed her figure.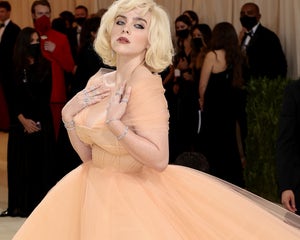 Billie Eilish Did Not Have More Fun as a Blonde, Says She Was 'Treated Differently'
"I spent the first 5 years of my career getting absolutely OBLITERATED by you fools for being told i'd be hotter if i acted like a woman," Eilish wrote on a picture of her grimacing at the camera.
Before she turned 18 years old, the singer almost exclusively wore oversized and baggy clothes. At the time, fans were just as obsessed about what they couldn't see of her figure, while there were those who applauded her for hiding her body underneath voluminous clothing.
In her message, Eilish continued. "and now when i feel comfortable enough to wear anything remotely feminine or fitting, i CHANGED and am a sellout," she wrote, "and 'what happened to her' oMg iT's nOt thE sAmE biLlie she's just like the rest bla blah."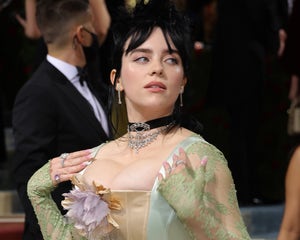 Billie Eilish Opens Up About Living with Tourette's, People Laughing at Her Tics
"You guys are true idiots. LOL," she added. "i can be BOTH you f—— bozos. LET WOMEN EXIST! :))))"
While Eilish has been exploring more traditionally feminine fashion in the past several years, including her recent red carpet appearances at the Met Gala and the Vanity Fair Oscar Party, she also continues to appear and perform in androgynous or traditionally male styles, as seen at the "Swarm" premiere and Lollapalooza.
Her Instagram page also jumps back and forth from one look to the other, depending on her mood and what she's doing — you know, like almost every other person in the world.
In a follow-up slide with a smirk, Billie added, "FUN FACT! did you know that women are multifaceted!!!!!??? shocking right?? believe it or not women can be interested in multiple things."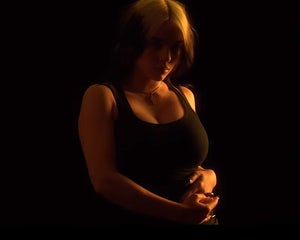 Billie Eilish Officially Releases Powerful Stripped-Down Spoken Word Video on Body Shaming
She wasn't done yet, going on in another to note, "also that femininity does not equal weakness???!!!! omg?! insane right? who knew??"
"and also totally unheard of an insane to want to express yourself differently at different times," she wrote, before concluding her message with a final farewell to her haters: "suck my absolute c— and b—- you women hatting a– weirdos."
These comments come two days after Eilish triggered a storm of nastiness with a short clip of her hosting herself up out of a chair in a form-fitting shirt to reveal she was wearing a rainbow belt.
Waiting for your permission to load the Instagram Media.
Instagram Media Unavailable
Comments addressed the possible LGBTQIA+ connection as well as the fit of her shirt, with many of them eliciting open homophobia and misogyny. For her part, Eilish had not fed into any of this, as her caption was simply an eye-rolling emoji.
The following post, which hit the same time she called out her haters in her Stories, was captioned more aggressively, "f— out my face please." It featured a caurousel of images of her in her baggier style. The conversation about her evolving style continued in these comments, with both supporters and haters weighing in.
Eliish' empowering response also comes on the heels of the "Ocean Eyes" singer splitting with boyfriend Jesse Rutherford after less than a year, as reported by Page Six on May 17. TMZ reported the breakup was amicable and the two are still friends. They were last seen together at the aforementioned Coachella last month.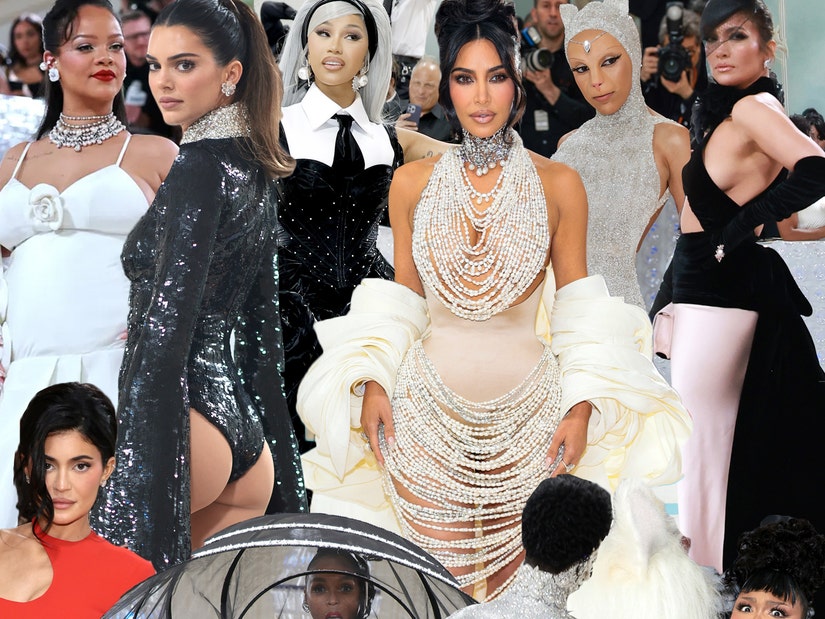 Source: Read Full Article