Can Prince Charles Stop Archie From Becoming A Prince?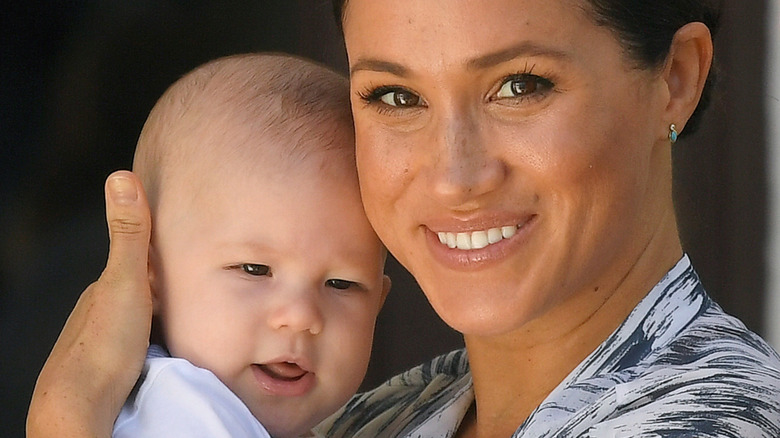 Since Archie Harrison Mountbatten-Windsor was born, questions over whether he — and now his sister Lilibet Diana — are supposed to have the title of Prince and Princess. One royal expert had originally said yes, subject to what their parents Prince Harry and Meghan Markle had wanted. Joe Little, managing editor of Majesty magazine, told People that: "As the grandchildren of the Sovereign, they have the right to be upgraded to the style of His or Her Royal Highness. But that begs a question of whether Harry and Meghan want that." 
He further raised the possibility that they could follow in the footsteps of Harry's youngest uncle, Prince Edward, Duke of Wessex and his wife Sophie, Countess of Wessex did and skip the TRH ("Their Royal Highnesses") so the children might lead normal lives. Edward and Sophie are not the only ones who have made that decision because Queen Elizabeth's daughter, Princess Anne, made the same choices for her children, Peter and Zara Phillips (via Tatler). 
But the Daily Mail has said that the matter may no longer be for Harry and Meghan to decide. 
Prince Charles is in a position to decide both Archie and Lili's titles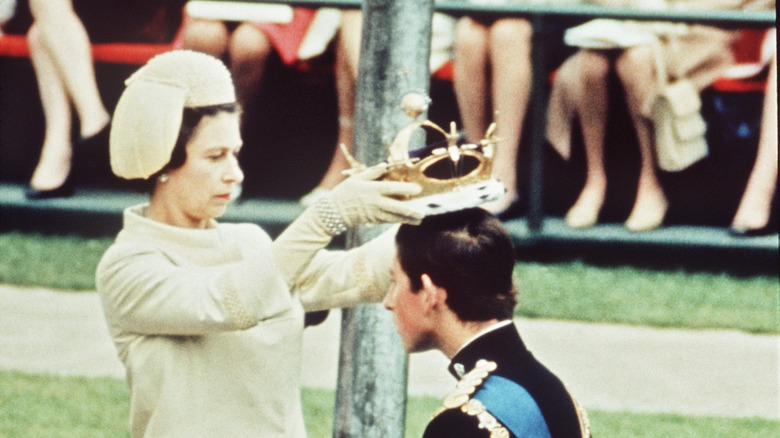 According to a report by The Daily Mail, a decision by Harry's father Prince Charles could have an impact on what Archie and Lili's future roles in the Royal Family would be, because he has decided to put a cap on the number of senior Royals. This means that under a streamlined monarchy, only the heirs to the throne and their immediate families would be have titles, financial support and police protection paid for with British taxpayer money. The paper reports that Harry and Meghan found out about the discussion of a slimmed-down monarchy just before the interview with Oprah Winfrey back in March.
Who does and doesn't get a title is determined by a "letters patent", which the Royal Collection Trust defines as a document from the King or Queen, and which is used to spell out what the sovereign wants to do. A letters patent is used to create new titles: For instance, Prince Charles himself didn't come about the title "Prince of Wales" through birth — he was named Duke of Cornwall, Prince of Wales, and Earl of Chester through a letters patent in 1958. This letters patent was read out during Prince Charles' investiture.
What is the letters patent?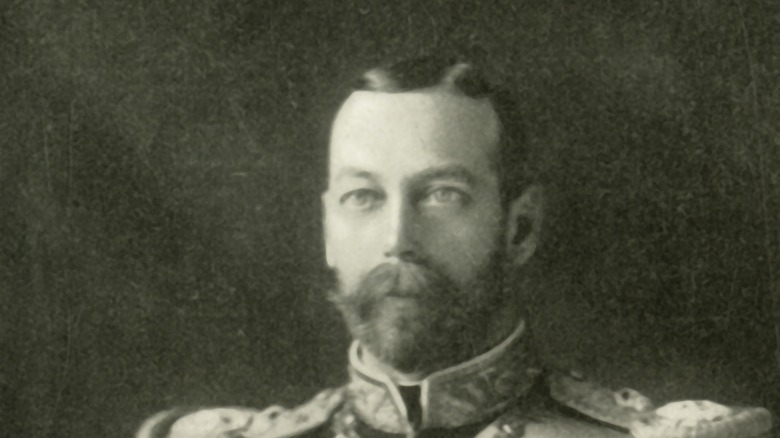 The letters patent in use today was written by King George V in 1917 which cut the number of family members who could use "Royal Highness", and with the title Prince or Princess that comes with it to the children of the sons of the Sovereign (in this case, the Queen), down to "the eldest living son of the eldest son of the Prince of Wales" (in this case, Prince George). Everyone else on down, is meant to have "the style and title enjoyed by the children of Dukes" (via Tatler).
There is a new letters patent which exists — one drawn up by the Queen in 2012 before Prince George was born, that ensures that all the Cambridge children would have the styling of Prince or Princess.
Tatler, which went deep into history to explain the letters patent, says that King George V was aware that there was anti-monarchy movement sweeping Europe during that time, and that he knew there was a need to modernize in order to survive. So he cut down the number of royal family members, in part because his grandparents, Queen Victoria and Prince Albert, had nine children (via Town and Country) who had themselves married into other royal families.
Prince Charles wouldn't be the first king to take titles away from his grandchildren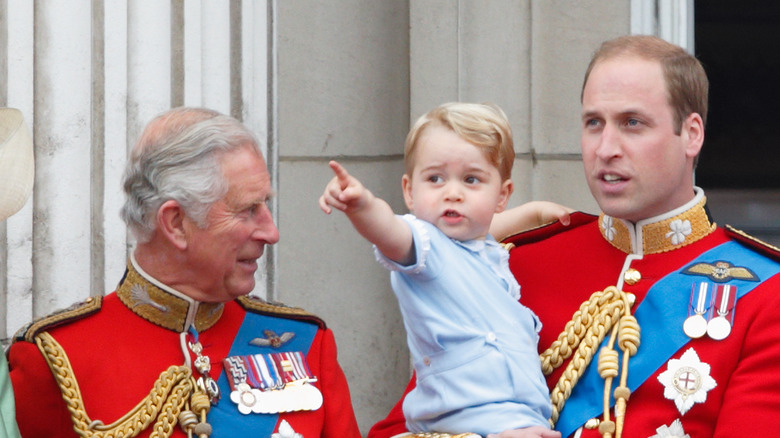 Prince Charles has made no secret of the fact that he wants a more streamlined royal family. The Telegraph reported back in April that both he and Prince William were set to hold a summit to talk about the next two generations of the family after Prince Philip, the Duke of Edinburgh, passed away. That meeting was meant to discuss how many full-time working royals there would be, who they were, and what they could and should do. Under the original scheme, Charles had thought to have the Queen and the Duke of Edinburgh; the Prince of Wales and Duchess of Cornwall; the Duke and Duchess of Cambridge, and Prince Harry — until George, Charlotte, and Louis were old enough, that is.
If he decides to make the change, Prince Charles wouldn't be the first 21st century monarch to take titles away from his own grandchildren. In 2019, Sweden's King Carl XVI Gustaf did the same, taking the title of "royal highness" away from five of his seven grandchildren. This meant that while they were still members of the family, they wouldn't be expected to carry out any royal duties, and they would not be entitled to an allowance paid for by taxpayers. Historian Dick Harrison said the decision was most likely taken because the Royal House had gotten large, and there was no need for that many paid members who could carry out official duties (via BBC).
Source: Read Full Article