After it was reported that Chelsea Handler had moved on with a new man after her split from Jo Koy, the comedian took to her Instagram Stories to set the record straight.
Chelsea Handler is clearing the air on her love life.
After several outlets reported that Handler had a new boyfriend after posting a pic alongside a mystery man she affectionately referred to as "my baby," the comedian took to her Instagram Stories to set the record straight.
Fresh off vacation at her second home in Mallorca, Spain, Handler said she was greeted to google alerts about her "new relationship" when she got back to Los Angeles, which she said is anything but.
"My vacation is over, you guys. And now my publicists are calling me, they just texted me with a google thing of me saying, 'Chelsea Handler announces new boyfriend on Instagram.' I did not announce a new boyfriend on Instagram," Handler, who was dressed in a bathrobe and black glasses, said to the camera Wednesday night.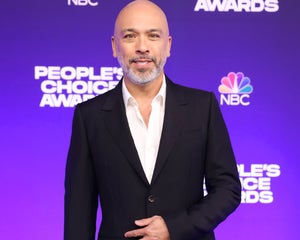 Jo Koy Talks 'Next Chapter' With Chelsea Handler After Break Up
She continued, "That man is the bartender right next door to my house in Mallorca, and that's why he's my baby. Baby doesn't mean boyfriend, baby means he is my baby, because he made me so many drinks."
Shocked that she has to "clarify things like this," Handler said the news even prompted family members to reach out and ask if the reported relationship was real.
The photo in question was posted on her Instagram Stories and featured Handler planting a kiss on her smiling neighbor, with the caption, "This is my baby" (below).
"He is full of positivity and his body is my wonderland," she quipped, before noting her imminent return to the states and the stage as she reembarks on her "Little Big Bitch" comedy tour.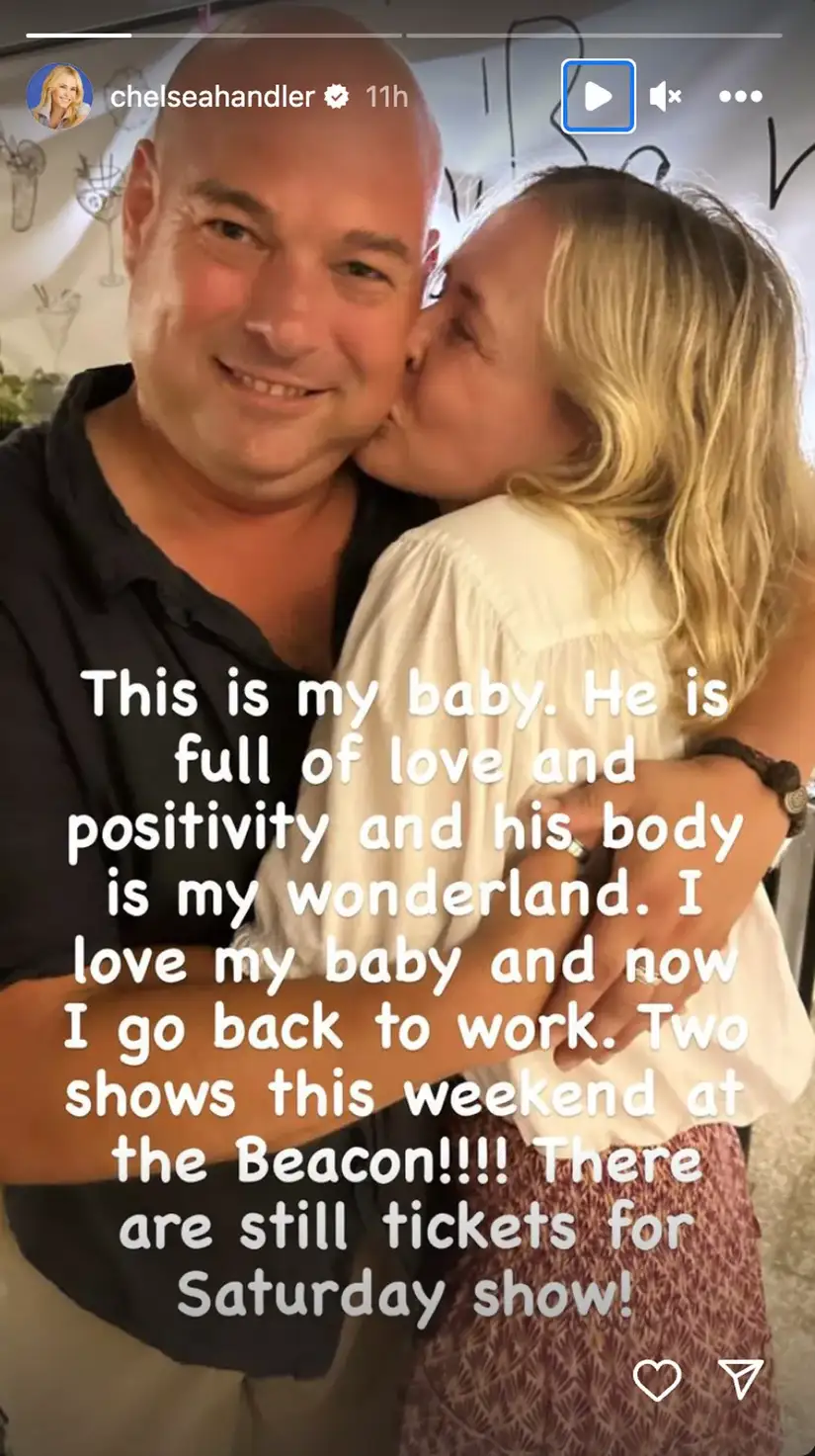 Her response comes over a year after she split from ex, Jo Koy. The pair split in 2022 and had been longtime friends before they decided to turn their relationship romantic the year prior.
Speaking about their split to Brooke Shields last December, Handler said, "walking away from him was one of the most difficult things I've ever had to do."
"There was just some behaviors that we couldn't agree on," she told Shields. "And it felt to me like I would have to abandon myself, which maybe I would have been OK to do if I were 20 or 25. But I wasn't willing to do that."
While she noted that she "loved him so much," Handler said she was not going to change the way she behaves to make someone else more comfortable, "I was like, 'I'm not going to change the way that I behave in order to make you feel more comfortable. I'm not doing that.'"
Neither Handler or Koy have been publicly linked to anyone since their 2022 split.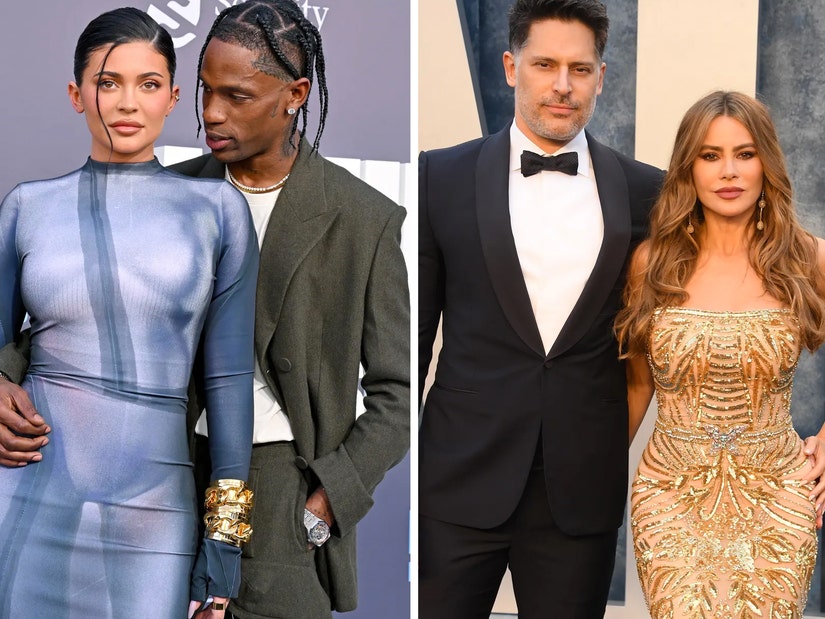 Source: Read Full Article