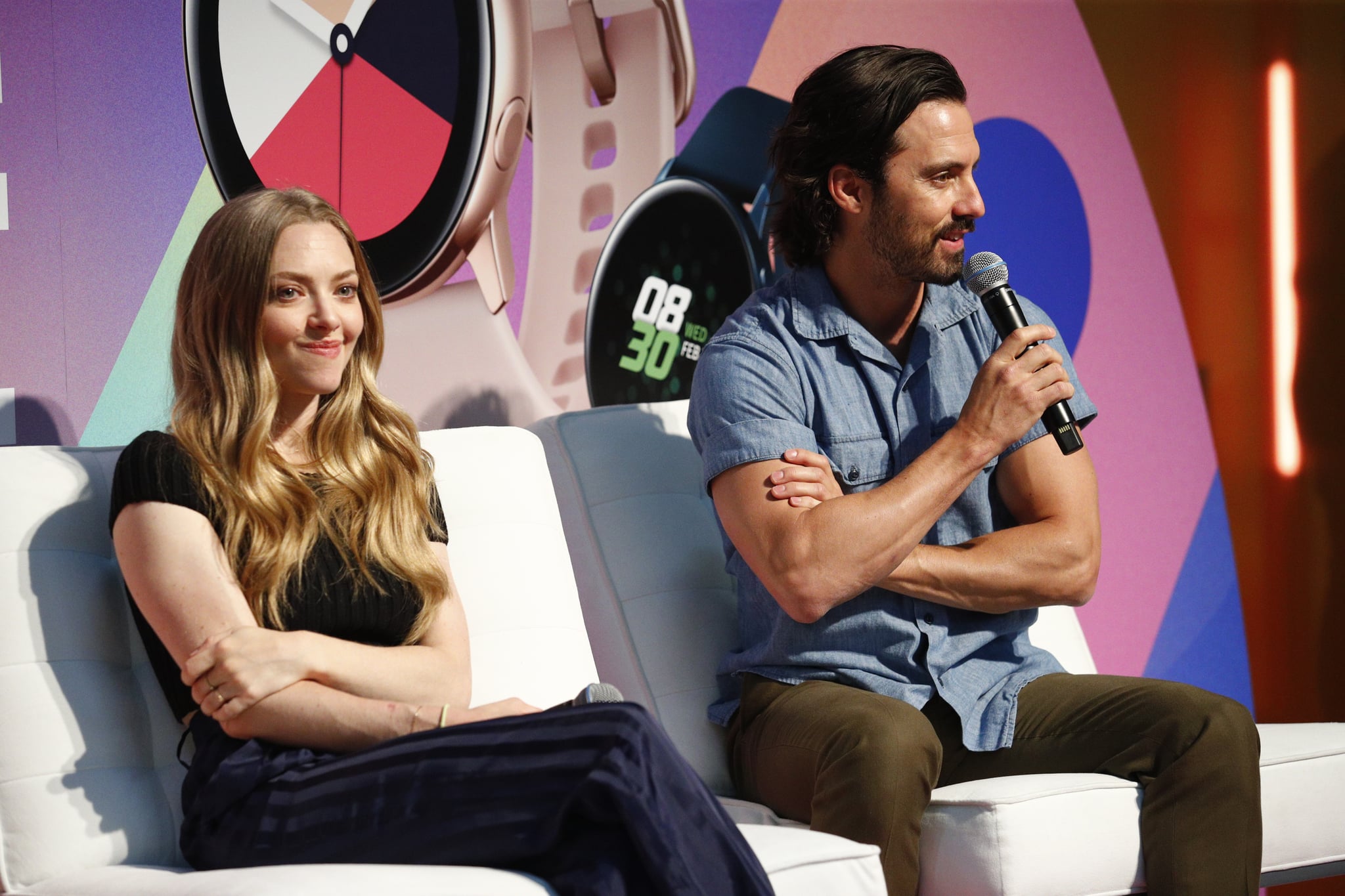 When the book The Art of Racing in the Rain by Gareth Stein came out back in 2009, it seemed like everyone was crying. After my mom recommended it to me, I began to see why: it's a beautifully written, emotional journey for readers, regardless of if they've ever owned a dog like the book's main character, Enzo (a golden retriever). Now that an adaptation of the beloved novel is hitting the big screen, we had a chance to up with the films' stars — Milo Ventimiglia and Amanda Seyfried — at POPSUGAR Play/Ground. Spoiler alert: You're gonna want to grab some tissues.
"It's a really, really beautiful film," Ventimiglia explained of his role as Enzo's owner, Denny Swift. "I'm in the business of tears because of my role on This Is Us. Even I cried a little bit."
As for behind the scenes? There were a ton of dogs milling around, as multiple pooches were cast for the role of Enzo. "We had one dog for running, one for jumping, and one for barking. But sometimes professionals need their rest," Ventimiglia said, before noting that he was able to chill with the Enzos off-camera given the bond they're supposed to have onscreen. Was it the same experience for his costar, Amanda Seyfried? Well, not so much.
Source: Read Full Article