Royals are known to be very private people. Even though they usually try to project a positive image in public, fans often enjoy speculating on what they are really like behind closed doors.
Prince William, in particular, has been making headlines because some people believe that he is quite different in private compared to his friendly demeanor that onlookers see. But why do people think that and could it actually be true? Here's what we know.
Reports say that Prince William is 'controlling' and 'standoffish'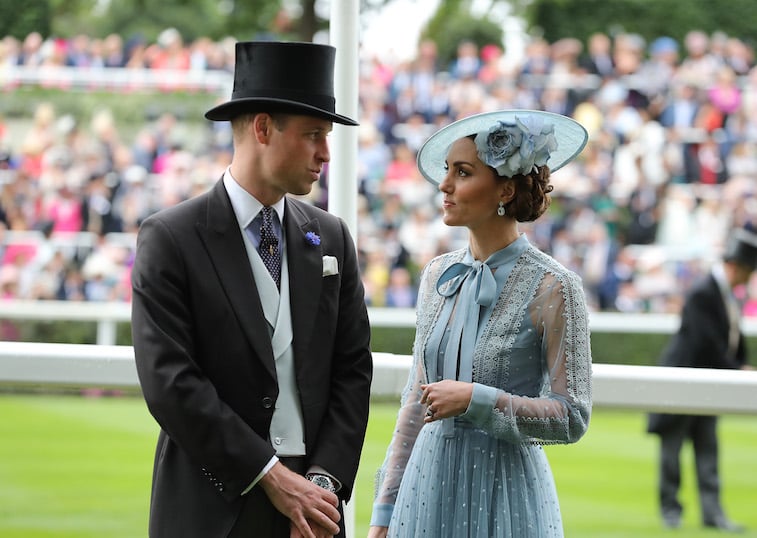 In public, Prince William is known to be nice and approachable. He has been seen joking around with everyone from fans to government officials, showing that he doesn't take things too seriously.
However, recent reports are telling a different story. According to the documentary Reinventing the Royals, several journalists who worked with Prince William and Kate Middleton when they were in Australia in 2014 said that the prince's real personality is that of a rather "controlling" and "standoffish" person.
Sarrah Le Marquand from the Daily Telegraph Australia noted: "[He is] not quite the warm and fuzzy character that maybe some of the people lining up in the streets think he is… For all of his easy-going façade, Prince William is obviously a very controlling character."
Meanwhile, ITN's Tim Ewart said that Prince William and Kate Middleton are "the first people I've ever covered who will not speak to me at all."
Prince William reportedly clashes with Prince Harry and Meghan Markle
https://www.instagram.com/p/BrzvoeklAhP/
Some people even believe that Prince William's "controlling" nature is one of the reasons why Prince Harry and Meghan Markle have distanced their work life from that of Prince William and Kate Middleton's.
After moving out of Kensington Palace and forming their own communications team, the Duke and Duchess of Sussex recently announced that they will be leaving the Royal Foundation that they used to share with Prince William and Kate Middleton to set up their own charity.
According to sources, the addition of Meghan Markle has made it easier for Prince Harry to go out on his own away from his big brother because Meghan herself does not take well to being "controlled."
"William's quite controlling, and he was in control when it was just the three of them, but now he's not," an insider said, noting that Meghan "knows what she's doing as an actress from Hollywood."
Prince William could be 'controlling' because of his role
Reinventing the Royals did point out that perhaps journalists felt a bit of coldness from Prince William because royals and the press have historically been at odds. While royals understand that they need press coverage in order to stay relevant with the public, sometimes their privacy gets invaded and the relationship between the two becomes a little complicated.
Throughout Prince William's life, he's had front row seats to many frustrating events where members of the media went too far. For example, his mother, Princess Diana, famously passed away when the paparazzi chased her down the streets of Paris.
In 2012, his wife Kate Middleton sunbathed topless on private property and photographs of the occasion subsequently surfaced in tabloid magazines everywhere. As such, perhaps one cannot blame Prince William for keeping some distance from journalists.
Moreover, he is second in line to the throne and will most likely be king one day. This means that the responsibilities on his shoulders are enormous and the prince is also expected to do things a certain way.
It's possible that Prince William clashed with Prince Harry and Meghan Markle because the latter two have more leniency in how they operate their image while Prince William and Kate Middleton do not, which leads to him being more controlling over the work that the four of them do together.
Source: Read Full Article