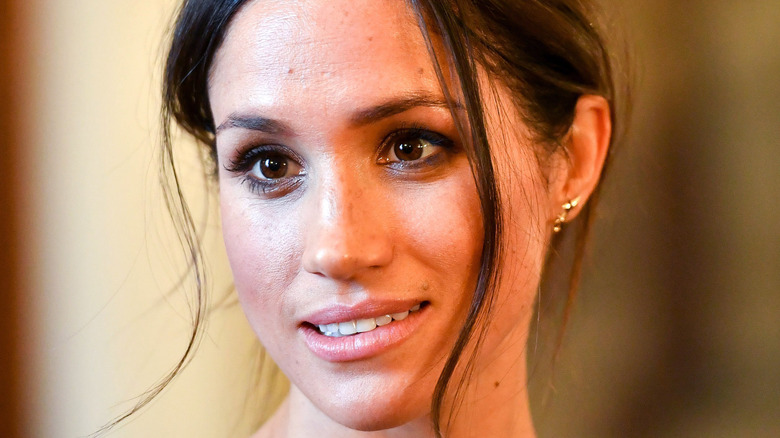 Wpa Pool/Getty Images
By Joey Keogh/Aug. 25, 2021 11:12 am EDT
When Prince Philip was laid to rest in April 2021, the biggest story from the event surrounded a reportedly massive argument between brothers Prince William and Prince Harry. Royal expert Robert Lacey, author of "Battle of Brothers," revealed in the Daily Mail at the time that any hopes of a reconciliation between the warring siblings had been "dashed" after they began "quarrelling" immediately after getting inside the venue and away from the glare of the paparazzi. A family friend even divulged that the brothers were "at each other's throats as fiercely as ever," with Lacey arguing the levels of resentment built up during the preceding months, mainly due to Harry's departure from the royal family, were simply too high to surmount.
Philip's funeral was conducted with strict COVID-19 protocols in place. As People reported, just 30 people were permitted to attend, with immediate family understandably forming the bulk of the guest list. One person who wasn't there, however, was Harry's wife, Meghan Markle. Although the event marked the first time her husband would be seeing most of his extended family following the couple's explosive Oprah Winfrey interview, Meghan was recommended not to attend. A royal spokesman confirmed simply, "The Duchess of Sussex has been advised by her physician not to travel." The couple posted about the death on their website. Now, reports suggest the royal family wasn't exactly disappointed Harry attended alone. 
Was the Duchess's presence unwelcome?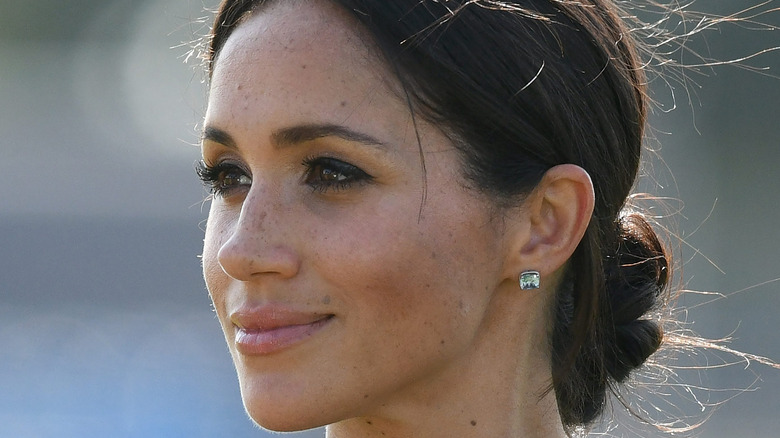 According to The Independent, the new epilogue to "Finding Freedom," royal historians Omid Scobie and Carolyn Durand's biography of Prince Harry and Meghan Markle, reveals the royal family was relieved the Duchess didn't attend Prince Philip's funeral. At the time, reports suggested that Markle had tried her best to be there but wasn't cleared to travel due to being heavily pregnant with the couple's second child, who was subsequently born in June. According to Scobie and Durand, sources confirmed several members were "understood to have been 'quietly pleased'" Markle didn't end up making the trip since they "didn't want a circus" or, as one insider put it, "the Duchess creating a spectacle." 
However, it's worth noting the Sussexes' lawyers have made it explicitly clear that they didn't work with the royal authors on the tell-all tome, weren't interviewed for it, and certainly didn't give anybody clearance to speak for them either. The biography is completely unauthorized. It caused a major stir upon initial release, not least because the beloved couple has become even more prolific since giving up their royal status and moving stateside. The new chapter covers the year since they stepped down, including everything from how they found their home in Montecito, whether they took out a mortgage on it, Markle's devastating miscarriage and, obviously, the alleged familial tensions at the funeral.  
Source: Read Full Article