While there were many amazing fashion moments at Valentino's couture show in Paris, model Lauren Hutton's appearance was one of the best highlights.
The 75-year-old beauty brought smiles to many faces as she walked out on the runway wearing an emerald green dress, red gloves, orange boots and a beige coat.
Valentino posted a photo of Hutton along with a few other top looks on Instagram with a caption that began, "Extravagance is seen in varied forms; sometimes subtle, at other times overt."
The brand went on to describe her look as a beige wool and faille parka embellished in gold lamé, and an intense green sablé dress.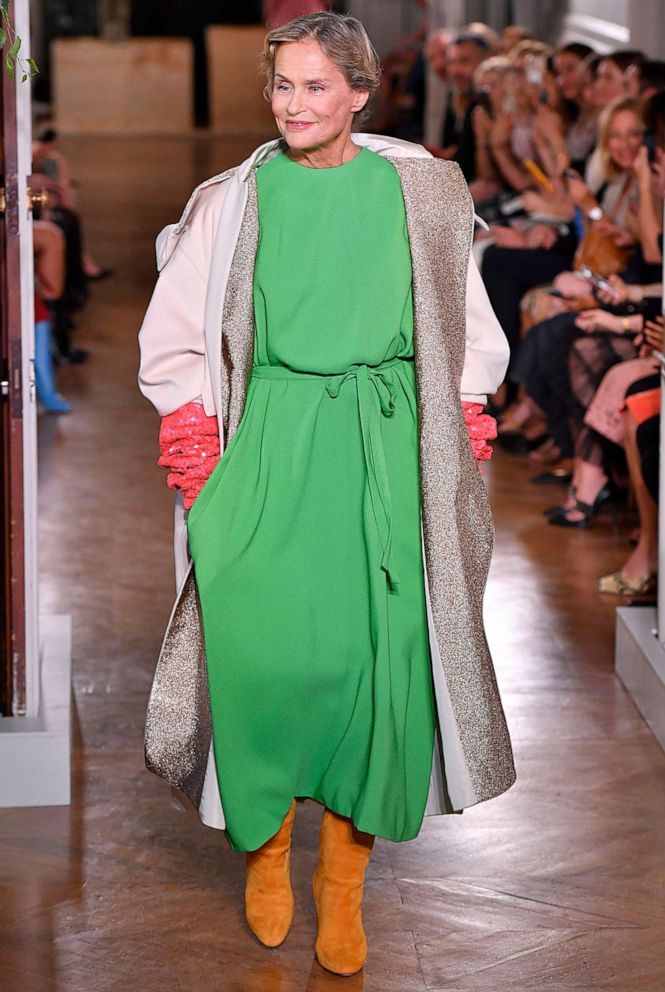 Financial Times Fashion posted a video of Hutton making her debut on the runway, and also mentioned how she was one of the best things about the show.
An Instagram user @mariadelruz left a comment saying, "Ohh!!, pure inspiration!
Hutton continues to demonstrate how true beauty has nothing to do with age, and the possibilities are endless.
In 2017, she beautifully posed amongst actresses Kirsten Dunst and Laura Harrier for a Calvin Klein underwear campaign and stood out like a shining star.
Cheers to seeing more women of all ages glow on the runways and inspiring others to do the same.
Source: Read Full Article