"She stated she panicked and did not know what to do after she had shot him," said police. "She stated she used an ax to cut his legs off."
An Indiana mom who murdered her husband and made her children help move his dismembered body parts has been sentenced to over 60 years in prison.
On Friday, LaPorte County Circuit Court Judge Thomas J. sentenced Thessalonica Allen, a 36-year-old mother, to 63 years in prison for the 2021 fatal shooting and dismemberment of her husband, Randy Allen, according to Law&Crime and local CBS affiliate, WSBT.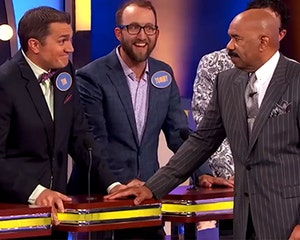 'Family Feud Killer' Defends Marriage Joke on Show Before Murdering Wife: 'Was Supposed to Be Funny'
In July, Allen was found guilty on all counts after the jury deliberated for less than 30 minutes. She was convicted of murder, abuse of a corpse, and altering a crime scene, in addition to two counts of contributing to the delinquency of a minor, and two counts of neglect of a dependent.
According to court docs obtained by Law&Crime, Judge Alevizos said the evidence showed in court proved that the "matter was premeditated, both prior and post event," and revealed Allen's "lack of remorse."
On July 2021, Allen fatally shot her husband inside a bedroom in their home where they lived with Allen's four children. According to the testimony, the couple had an argument over a social media post that made Allen's husband believe she was interested in another man. He ultimately said he was going to leave her, before Allen told him he would not be. After pulling out a gun, she then shot him in the arm. However, according to authorities, the bullet ricocheted toward his rib cage and landed in his spinal cord.
Per the testimony presented during the trial, two of the kids — both under 16 — heard the gunshot, ran into the bedroom, and watched their stepfather bleed to death on the floor after Allen told them not to call 911. Prosecutors said Allen made her children help her clean up the crime scene, and drag their stepfather's body outside, and move it into the car, but they were unable to transport it because the corpse was too heavy.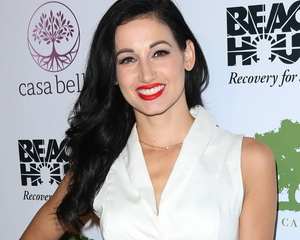 Amie Harwick's Ex-Boyfriend Found Guilty of First-Degree Murder, Faces Life Sentence
This prompted Allen to take more drastic measures, according to prosecutors, who said Allen went out the next day and bought an ax, which she used to chop off her husband's legs. According to a report, she made her two children help her stuff the dismembered corpse into a tote bag, however, the body was still too heavy for Allen and her two kids to put into her car. According to authorities, Allen had planned to drive her husband's dismembered body to a location in South Bend and set it on fire.
As reported by Law&Crime, one of Allen's exes — who is also a father of one of her children — notified the police. Police ultimately found Allen in the parking lot of an Ace Hardware store in LaPorte, Indiana.
According to the arrest report, when police encountered Allen, she began to cry and said, "You don't understand, he beats me," before she then confessed to murdering her husband, telling police that she shot him after he choked her.
In the affidavit, police wrote, "She then admitted she had to cut Randy's legs off because she wasn't able to fit him inside the tote. She stated she panicked and did not know what to do after she had shot him. She stated she used an ax to cut his legs off."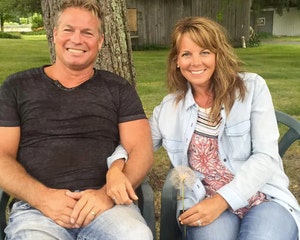 Husband Accused of Wife's Murder Reacts As Her Remains Are Found 3 Years After Disappearance
Investigators discovered the body inside of the children's closets. They found a dismembered corpse in the tote bag.
During the trial, Allen's lawyer argued self-defense, claiming Allen's husband had lunged at her during their argument, before she reached for the gun.
According to WSBT, following Allen's sentencing, LaPorte County Deputy Prosecutor Julianne Havens stated there was no physical evidence of self-defense, such as bruises or other injuries indicating her husband had hit her.
"From the evidence that came out, there was no self-defense. I don't think it held any water," Haven said.
But the deputy prosecutor said notes written by Allen were found in her home that detailed her plans to murder her husband and featured names of people she believed would help her carry out the crime.
During the trial, Randy Allen's uncle, Larry, told Allen, "You are strictly the devil," to which she replied, "So was he."
Meanwhile, Randy's brother, Robert, via a letter read in court, asked Allen how she could commit such a crime, adding, "It shows to me in this world monsters truly exist."
According to Judge Alevizos, Allen won't be eligible for parole until she is over 80 years old.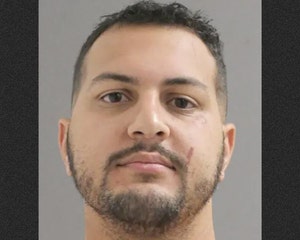 Horrifying Text Messages Allegedly Sent by Man Accused of Killing Wife Revealed: 'Took It Like a Champ'
Source: Read Full Article