Will Meghan Markle Drop Her Royal Title Now That Prince Harry Refused to Be Introduced As 'Prince'?
PrinceHarry and Meghan Markle are formally known as the Duke and Duchess ofSussex. The two were previously granted the titles of "His and Her RoyalHighness," but upon stepping back as working royals, they agreed to give upthat portion of their titles.
At an appearance in Scotland earlier this week, Prince Harry requested to simply be introduced as "Harry" at a royal engagement — not "Prince Harry" or "Harry, Duke of Sussex." Will Meghan, who is typically introduced as "Meghan, Duchess of Sussex" start to do the same? And what statement are the two trying to make by removing their royal titles entirely?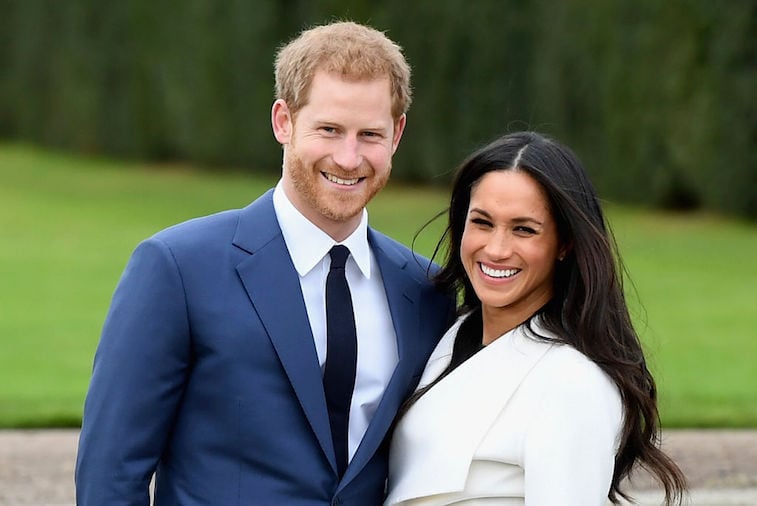 Harry and Meghan are still adjusting to life outside the royal realm
In January 2020, Harry and Meghan shocked the world whenthey announced that they would "step back" from their roles as senior royals.The two had been at the center of a media storm ever since Meghan joined thefamily, and it was largely speculated that that's why they opted to leave theirroles. Though they wanted to continue working for the queen, it wasn't feasiblein conjunction with their financial independence.
Harry and Meghan left for Vancouver Island, Canada in January, and the two are still adjusting to their new lives. They've reportedly been much more active and have been enjoying each other's company and spending time with Archie, but they're only at the very beginning of their next chapter. And now, the two are back in the United Kingdom to fulfill some final royal duties before they officially step out of the role in the spring.
Harry recently requested to be introduced sans 'Prince'
Since Harry and Meghan's departure, they've been in the newsnearly every day for their decision. And Harry turned heads once more when herecently attended a royal engagement in Scotland. The prince was called onstage to make a speech, but during his introduction, it was made clear that hehad requested to be introduced as "Harry" rather than "Prince Harry" or"the Duke of Sussex."
Harry said upon leaving the royal family that he was sad the decision had to come to this. But now, he seems to be taking pride in his exit and excited to start the next chapter far away from his family.
Meghan could follow in his footsteps if the two are making a joint statement
It's unclear yet if Meghan will also ask to be introduced sans title. She's typically introduced as "Meghan, Duchess of Sussex," though now that Harry has dropped his title, she might as well. And if she does, the two could be making a powerful statement about their views on the rest of the royal family.
There have been rumors circling that there is some animositybetween the Sussexes and the other royals, and should Harry and Meghan droptheir titles, it could suggest that they're denouncing the family as a whole.It might also simply be Harry's way of adapting to his new lifestyle and havenothing to do with the other royals, but it seems these two are on a mission toredefine royal life one way or the other.
Source: Read Full Article