A lot is happening at Wimbledon this year! A truly impressive 15-year-old Cori Gauff beat tennis legend Venus Williams, Meghan Markle made some people mad because she wore jeans and didn't want to take selfies with people, and most recently, Pippa Middleton experienced a near-wardrobe malfunction.
Earlier today, Pippa and her husband, James Matthews, attended the men's semi-final round of the tennis tournament. Pippa opted to wear some white block heels, a teeny matching purse, and a midi printed wrap dress from Ganni. (The $200 dress is still available, so get it now if you want to look just as effortlessly stylish as Kate's little sis.)
While walking into the match, there was clearly a strong—not to mention disrespectful—gust of wind that made Pippa's dress blow up really high and almost expose her undergarments. Luckily, Pippa was able to catch her dress just in time to bring it back down around her waist.
The athletic performances at Wimbledon are astounding, but the way Pippa handled this situation was pretty impressive, I must say. Honestly, it's really hard to not lose all chill when something like this happens, but she didn't miss one beat and recovered like a queen.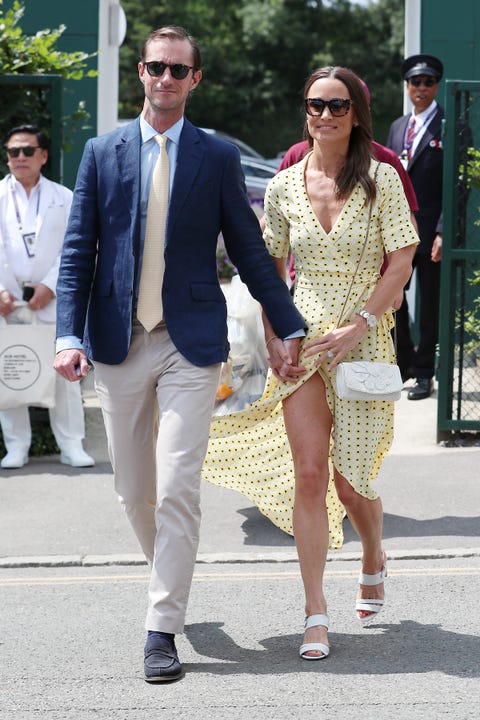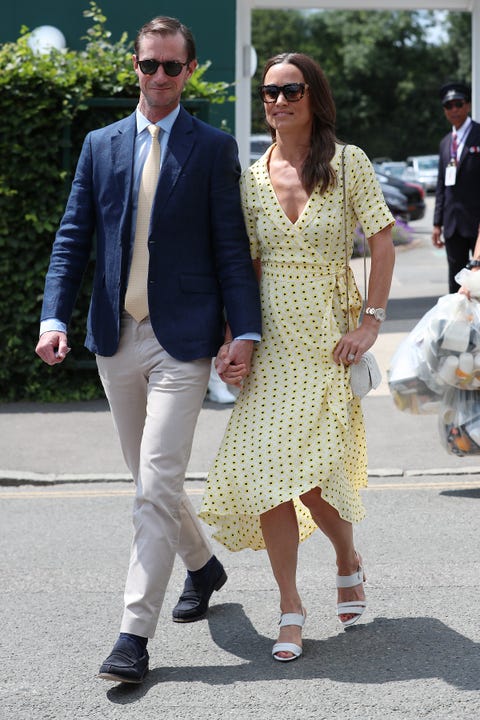 Obviously this isn't the worst thing to ever happen, but if she wants to avoid her dress blowing like this in the future, she can always borrow this genius royal fashion hack: Royals sew small lead weights into their dresses and skirts to keep them from flying up and causing a potentially embarrassing situation. The weights also come in sticker form, so if you want to try this trick and aren't down with using a needle and thread, there are way easier options.
Source: Read Full Article