David Bowie was known for his hit songs as well as his genuine personality off stage. His marriage to Somali supermodel Iman was admired by fans around the world and remains a fairytale celebrity relationship. And their love still lives on to this day.
David Bowie and Iman got married in 1992
Iman moved to the United States in 1975 to pursue a career as a model. She was thrown into the fast-paced world of New York, but soon found her place. Her first modeling assignment came the following year and was in none other than Vogue magazine.
By the early 1990s, Iman was a globally recognized name, as was singer David Bowie. In 1992, a friend of Iman's set her up on a blind date with Bowie in Los Angeles. They hit it off, and were married two years later.
David Bowie took Iman to Hermès on their first vacation together
Bowie and Iman remained married until Bowie's death in 2016. Their marriage was filled with love and displays of their love for each other.
Iman reflected on their first vacation together as a couple in a 2021 interview with Vogue. At one point, she shows off her black crocodile Hermès Birkin bag, which typically sell for upwards of $50,000.
"This was his first gift to me," she said proudly holding the highly sought-after handbag. "We went on our first holiday in Paris, and one day we went together, the two of us, to Hermès. And he bought himself — you won't believe it — sandals, and he bought me this."
What was even more surprising was that Bowie knew exactly what his wife wanted without even asking her. "I didn't tell him what I liked [and] what I wanted," she said. "He picked this out for me on his own."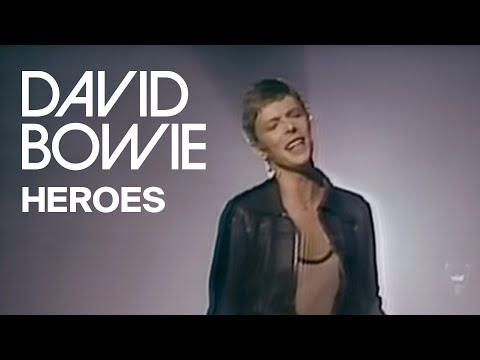 Iman's love for Bowie lives on to this day
Though it's been years since Bowie's death, Iman admitted in a 2021 interview on The Tamron Hall Show that she struggled with grief for years after his death. She wasn't able to confront her grief until the outbreak of the coronavirus (COVID-19) pandemic when she was forced to stay in their home in the Catskills.
Iman has been able to process her grief throughout the pandemic, and now looks back on her marriage to Bowie with happiness instead of sadness. In fall 2021, she released a signature fragrance that paid homage to Bowie and Iman's love. "Love Memoir" comes in an amber bottle — the color of the sunsets that she and Bowie both loved watching from their home; the hammered-gold cap was inspired by Iman's African heritage.
"Grief came knocking at the door, and stayed for a while," she admitted to Hall. "And I was grateful to it because now I was on my own, and I was given, like everybody, the time to deal with it, the solitude to deal with it, cry it out, don't sleep all night, it's O.K. And then it passed."
Source: Read Full Article