Whitney Houston is arguably one of the greatest artists of all time. She had a powerhouse voice that left us far too soon. But as it turns out, Houston had some unreleased music within her estate that the majority of the public has never heard. Her family recently partnered with Kygo, who remixed a Houston cover of Steve Winwood's 1986 hit, "Higher Love." And it reminds us why we all fell in love with Houston to begin with.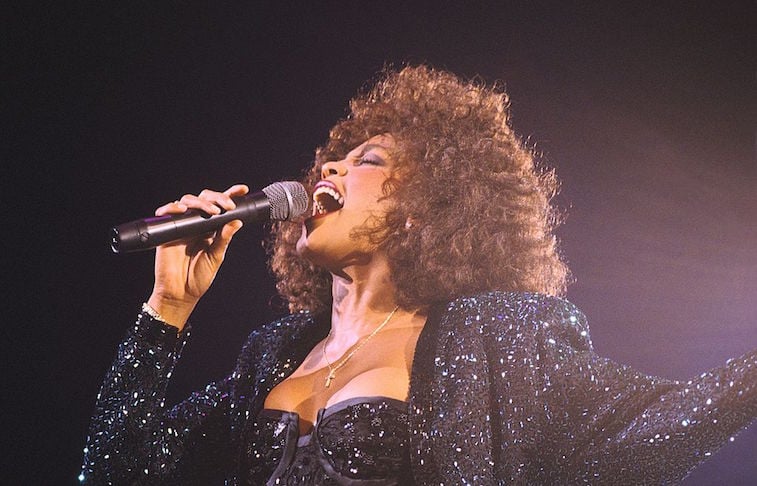 Houston's estate and record company wanted to bring new life to her music
We may have lost Houston seven years ago, but should you listen to the radio on a long drive, you'll undoubtedly hear some of her classics still being put through the record rotations today. It isn't uncommon to walk into a store, restaurant, or any public place and hear "I Wanna Dance With Somebody" or "How Will I know" coming through the speakers. And when unreleased music came to light within Houston's estate, her family didn't just want to remaster it — they wanted to give it new life.
Kygo agreed to collaborate on the project and give her 'Higher Love' cover a new vibe
According to Rolling Stone, Houston's producers didn't want her to be a cover artist at the height of her fame. She recorded a cover of Steve Winwood's 'Higher Love' in 1990, but it was only ever released as a bonus track in Japan and never made its way to the States. However, seven years after her death, her estate decided they wanted the world to hear the song. They asked Kygo to collaborate and bring new life to the music, since he had done so well putting his own spin on the Marvin Gaye classic "Sexual Healing." Kygo turned "Higher Love" from a 1990s cover to a 2019 house hit.
https://www.instagram.com/p/BzPUI0qjFe9/
Houston's crisp, powerhouse voice is the highlight of the new tune — and reminds us why we love her 
When Kygo revamps an old song, he puts a spin on it in a way that keeps the original artist as the focal point. In his "Higher Love" remix, Houston's voice is crisp and clear, and it's as if she didn't leave us seven years ago. The song was recorded at the pinnacle of her career, and the passion with which she sings it shows through in the newest version. It reminds every Houston fan why she became so famous in the first place; her voice was arguably incomparable. Plus, it brings us back to the Houston that took over the world before tragedy struck and drug use turned her life upside down.
Houston died from a drug-related heart problem in 2012
Houston had dealt with a long battle with drugs during her fame. When Houston was discovered unconscious in her bath tub in 2012, traces of cocaine and prescription drugs were found in her system, according to the coroner's report. Houston's official cause of death was labeled coronary artery disease, but it appeared to stem from years of drug use. While she died far too soon, the Kygo remix helps us relive the days when she was at her best and her happiest.
Check out ShowbizCheat Sheet onFacebook!
Source: Read Full Article