20 Hollywood Stars Who Served in the Military, From Adam Driver to Clint Eastwood (Photos)
Honor celebrities who served their country like Drew Carey, Morgan Freeman and Rob Riggle this Veterans Day

Tom Selleck"Magnum P.I." actor Tom Selleck served in the California Army National Guard between 1967 to 1973. Selleck has previously said he's proud of his time in the military. "I am a veteran, I'm proud of it," he told military.com. "We're all brothers and sisters in that sense." 


Tony BennettTony Bennett, now in his 90s, was drafted to serve in World War II in November 1944, and by March 1945, he was sent to the front line through France and into Germany as part of the 63rd Infantry Division, better known as the "Blood and Fire" division. In his autobiography "The Good Life," Bennett recalled the experience as having a "front row seat in hell."


Rob RiggleComedian Rob Riggle served in the Marines for 23 years, first joining in 1990 when he said he would rather be a "Top Gun" pilot than be a waiter. He served in Kosovo, Liberia, Afghanistan and Albania during his time, becoming a decorated lieutenant colonel in the process. Though he wanted to enter into flight school, Riggle realized it would hinder his dream of one day doing comedy. "I stopped flying, became a ground officer, had a short contract, fulfilled my contract and pursued comedy and acting," he told CBS News. "I stayed in the reserves though and did the reserves for the last 14 years. And I just retired in January from the Marines. This is a great country, you can do it all." 


Clint EastwoodThough he's more well known as a cowboy and cop, Clint Eastwood was drafted into the Korean War and served as a lifeguard while training at Fort Ord in California. He was discharged in 1953 and was able to attend acting school during his tenure thanks to the G.I. Bill.


Chuck NorrisChuck Norris joined the U.S. Air Force as an air policeman in 1958, and was sent to Osan Air Base in South Korea. It was there where he developed his signature martial arts form, the Chun Kuk Do. He was discharged in 1962.


Ice-TIn an effort to support his girlfriend and newly born daughter, Ice-T enlisted in the military to get off the streets and found himself stationed in Hawaii in the 25th Infantry Division between 1977 to 1979. In Hawaii, he met people who would inspire him to pursue a music career.


Robin QuiversRobin Quivers, a co-host on Howard Stern's radio show, rose to the rank of captain while enlisted in the U.S. Air Force between 1975 and 1978. She was discharged shortly after, but remained a member of the reserve with no active duty until 1990, according to the biography "Howard Stern: King of All Media."


Zulay HenaoColombian-American actress Zulay Henao served three years in the U.S. Army and enlisted after high school. She immediately felt the pressure of basic training at Fort Bragg. "It was miserable. I quickly realized I'd have to change my attitude if I was going to get through it. I've always tried to make the most out of my experiences, but that one was tough," she told Maxim.


Mel BrooksThe comedy legend served in World War II as a combat engineer, defusing land mines as a corporal in the 1104 Engineer Combat Division. "I was a combat engineer. Isn't that ridiculous? The two things I hate most in the world are combat and engineering," Brooks joked to military.com. "War isn't hell… War is loud. Much too noisy. All those shells and bombs going off all around you. Never mind death. A man could lose his hearing."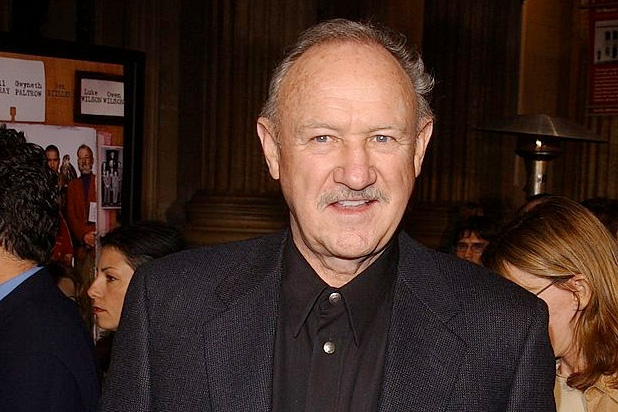 Gene HackmanOn an episode of "Inside the Actors' Studio," Hackman said that when he was 16, he lied about his age and enlisted in the Marine Corps in 1946. He spent four and a half years as a field radio operator and was stationed in China for a time before being assigned to Hawaii and Japan.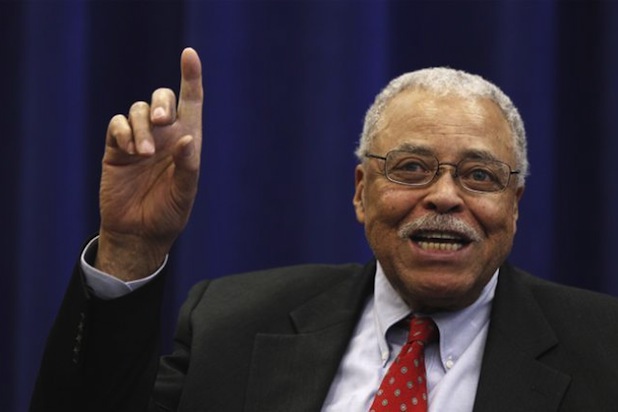 James Earl JonesThough he was recruited during the most active time during the Korean War and eventually rose to the rank of first lieutenant, James Earl Jones was stationed at a cold-weather training command base in Leadville, Colorado beginning in 1953.


SinbadThe comedian Sinbad told Ebony that he nearly had a dishonorable discharge for going AWOL while he was serving in the Air Force as a boom operator. He frequently left base to perform stand-up comedy.


Sidney PoitierSidney Poitier lied about his age to enlist during World War II and wound up in a VA hospital in Northport, New York, serving for a year before obtaining a discharge in 1944.


Drew CareyDrew Carey still has his crew cut and signature glasses that he first wore during his Marine Corps days. He served as a field radio operator in the 25th Marine Regiment in Ohio. The comedian served for six years and has frequently given back to the military in the form of performances for the USO.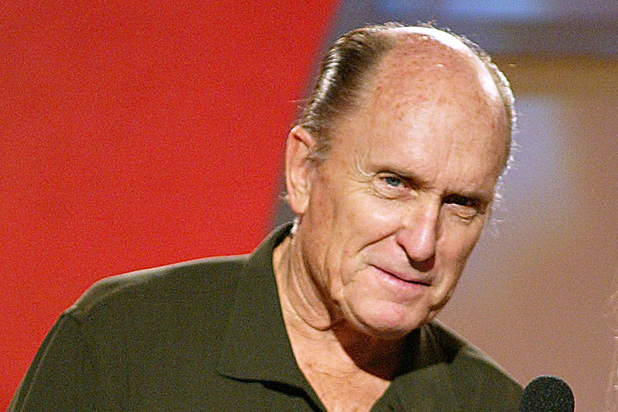 Robert DuvallRobert Duvall may be known for his role in "Apocalypse Now," but he did briefly serve in the Army shortly after the Korean War. He acted in plays while stationed in Camp Gordon in Georgia. He served for two years and left as a private first class. He did have to clarify the extent of his service however, telling People in 1984 (via military.com), "Some stories have me shooting it out with the Commies from a foxhole over in Frozen Chosen. Pork Chop Hill stuff. Hell, I barely qualified with the M-1 rifle in basic training."


Alan AldaWhile best known as a military doctor on "M.A.S.H.," Alda completed a minimum six-month tour of duty in the Korean War as a gunnery officer.


Oliver StoneDirector Oliver Stone's combat experience in Vietnam directly contributed to "Platoon" and "Born on the Fourth of July," which would be two of his signature films. Stone served in the Army for just over a year between 1967 and 1968 and was wounded twice in battle. He's been honored with a Bronze Star with "V" device for heroism in ground combat and a Purple Heart with an Oak Leaf Cluster.


Kirk DouglasKirk Douglas had a brief stint in the U.S. Navy, joining up shortly after America entered World War II, serving on a submarine between 1943 and 1944, according to CNN.
Source: Read Full Article