If you're enjoying (or already completed) Stranger Things Season 3, then you're familiar with Robin, the ice-cream shop employee who helps Steve and Dustin dig into the mystery of the Russian scientists in Hawkins. The character is portrayed by actress Maya Hawke, who is relatively new on the scene. But she has very famous parents. Here's what you should know about her.
Maya Hawke is the daughter of these famous actors
Hawke's father is actor Ethan Hawke, who began his career with 1989's Dead Poet's Society when he was just 18 years old. He continued to act, with his breakout role being the 1994 drama Reality Bites. He has received Oscar nominations for his roles in Training Day and Boyhood, and also for writing for 2004's Before Sunset.
Uma Thurman is Hawke's mother. Thurman also started acting at a young age, first earning attention for her role in Quentin Tarantino's 1994 dark comedy Pulp Fiction, which earned her an Oscar nomination. She continued to garner praise with subsequent roles, including her starring turns in Kill Bill Volumes 1 and 2. 
This is her breakout role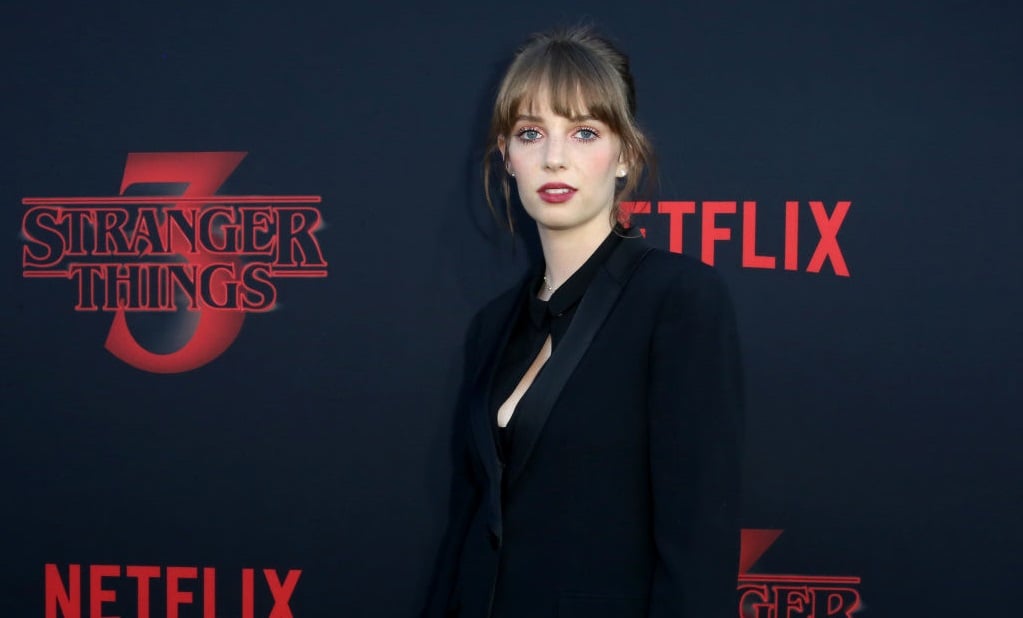 Hawke grew up in New York City. Despite her parents' shared occupation, she only began acting very recently. Hawke's first and only role prior to Stranger Things was as Jo March in BBC miniseries adaptation of Little Women, released in 2017.
However, Hawke's career appears to be on the rise. She will appear in a small role in the upcoming Tarantino film Once Upon a Time in Hollywood, and in the summer thriller Ladyworld. Hawke also has two movies in post-production: Human Capital with Liev Schreiber and Mainstream opposite Andrew Garfield. 
Are Uma Thurman and Ethan Hawke still together?
Hawke's parents began dating after meeting on the set of their film Gattaca in 1996. They were married in May 1998, and Hawke was born two months later. Her brother, Levon, was born in 2002.
Thurman and Ethan Hawke separated in 2003, filing for divorce not long after. They were divorced in 2005. The latter remarried and has two daughters from his second marriage. Thurman did not remarry, but she does have a daughter, Luna, with her ex-fiance Arpad Busson.
Hawke says her parents encouraged her to watch Stranger Things
https://www.instagram.com/p/BzjmYMDBpFi/
When asked in an E! News interview with co-stars Joe Keery and Gaten Matarazzo if her parents are fans of Stranger Things, Hawke quickly confirmed this. "They love the show. They were fans of the show before I was." She continued, "They were like 'Maya, you have to watch this show.'"
But they weren't responsible for getting her to the audition. "No, I'd seen the whole thing before I auditioned," she said. And sadly, they didn't come to set, but someone else did: Her little brother, Levon. "He's the best," Hawke said. 
Could Hawke or Thurman appear on the series in the future?
https://www.instagram.com/p/BuCLNSfF5gw/
Though there hasn't yet been an official announcement, it sounds as though Stranger Things Season 4 is definitely in the works. And if Robin is back, maybe one or both of her parents would be interested in making an appearance.
It would be especially cool to see her father come back, because one of his aforementioned early roles, Reality Bites, co-starred Stranger Things actress Winona Ryder. A reunion for the hit '90s film is exactly what this '80s series needs.
Check out Showbiz Cheat Sheet on Facebook! 
Source: Read Full Article